Family-friendly nature centers are home to my favorite rangers and resource specialists. Our family loves our visits to these hubs of wilderness displays and outdoor enrichment.
We can't wait to put our hands on the interactive displays and Eagle Scout projects.
We can stamp out animal tracks in the sand, pan for gold, see historical and archaeological artifacts, learn about native peoples, and touch the world around us.
Combine your indoor learning with an outdoor play experience to learn more about the flora and fauna of the parks we visit.
We applaud the enthusiastic volunteers, employees, and rangers who staff these special interpretive centers that add meaning to parks in and around Orange County.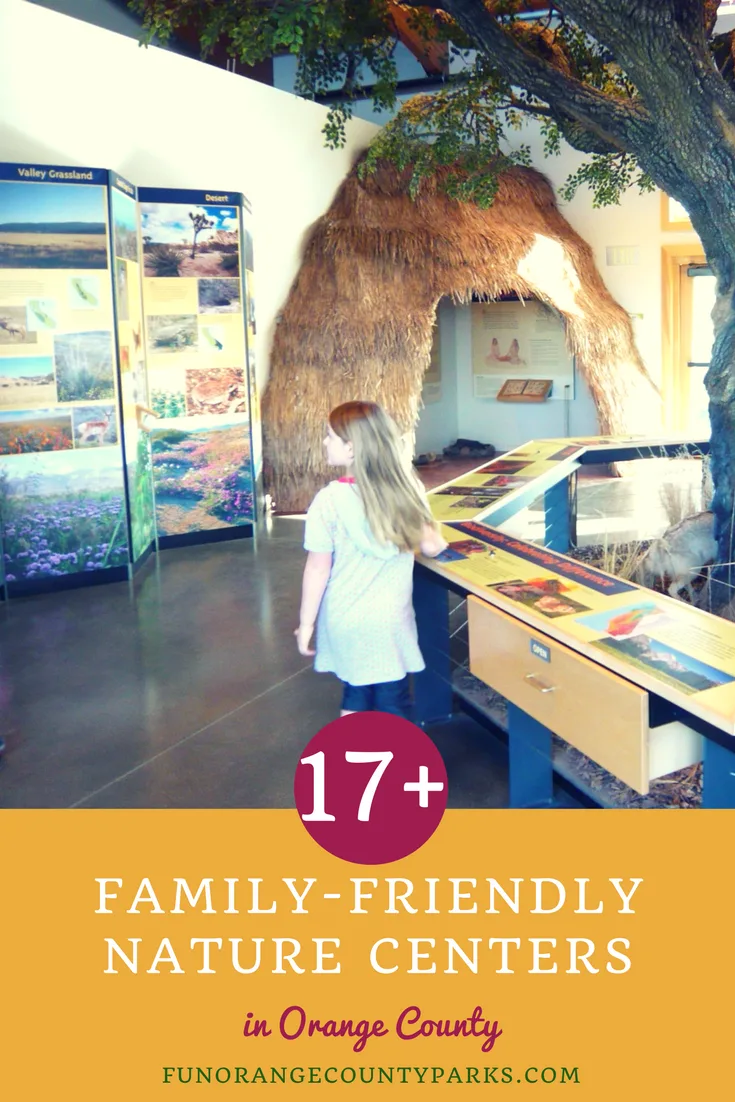 I especially love nature centers, because they can be the perfect place to get comfortable exploring the outdoors with your kids. Even if you feel like you have no experience, volunteers or rangers in the nature center can answer your questions and get you started on a trail that fits your family's ability level.
Note: Make sure you always call ahead for hours because many are open only on weekends and depend on volunteers for staffing. Thank you VOLUNTEERS!
Nature Centers in Orange County
An important note about Nature Center hours of operation! Save yourself time by calling ahead to make sure the hours listed are actually the hours for the day you are visiting. Some locations have private events in these spaces OR many of these centers listed have hours that are 100% contingent on volunteers to staff the location, so they can change at the last minute!
I always like to have a Plan B before I go and I tried to list what's nearby under the nature centers below so you WILL have that as an alternative.
Please be aware that you should always check official sources before you go!
Chino Hills Discovery Center blog post coming soon! It's a good one to pair with Carbon Canyon Regional Park.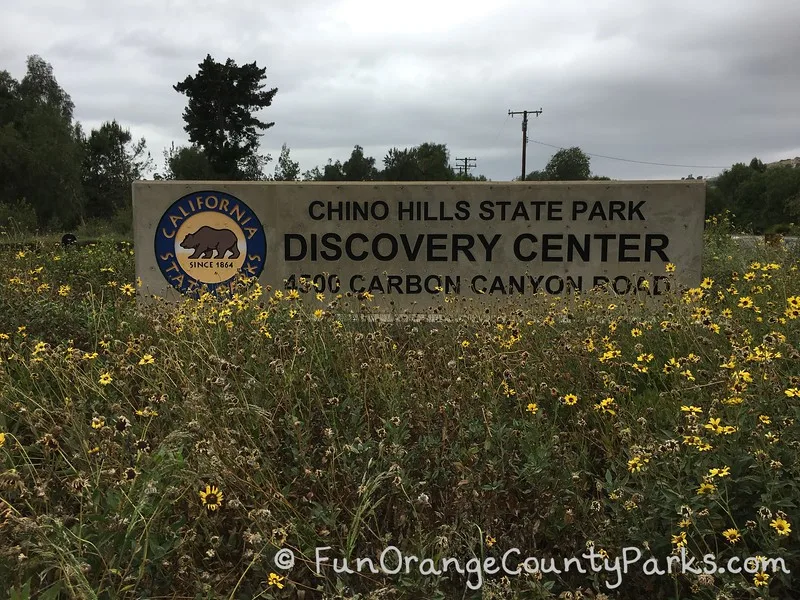 Checklist:
All of these amazing places are FREE to the public (except for paying parking for some of the OCParks.com regional and wilderness parks)
Please, please, please DONATE to these place to keep them open and well-funded. I think they are very worthy of every penny in a child's piggy bank — especially if that child feels a connection to the land after the visit.
Please, please, please THANK the volunteers you meet. Shake their hand, give them a hug, praise them for all the work they do to keep these places open and functioning for our children to experience a different kind of outdoors in Orange County.
Buy gifts from the gift shops where a portion of the proceeds goes to support the resource and often LOCAL artisans sell their products. Also worthy of piggy bank money!
If you aren't happy with the limited hours of operation, send a letter to let the parks know these centers are in demand. Donate. Or volunteer your services!
I hold these places dear and I hope you and your family find joy in discovering the many different pockets of nature that Orange County has to offer. Respect these treasures and tread lightly while you are there.
Originally posted in April 2014.