Family-friendly nature centers are home to my favorite rangers and resource specialists. Our family loves our visits to these hubs of wilderness displays and outdoor enrichment.
We can't wait to put our hands on the interactive displays and Eagle Scout projects.
We can stamp out animal tracks in the sand, pan for gold, see historical and archaeological artifacts, learn about native peoples, and touch the world around us.
Combine your indoor learning with an outdoor play experience to learn more about the flora and fauna of the parks we visit.
We applaud the enthusiastic volunteers, employees, and rangers who staff these special interpretive centers that add meaning to parks in and around Orange County.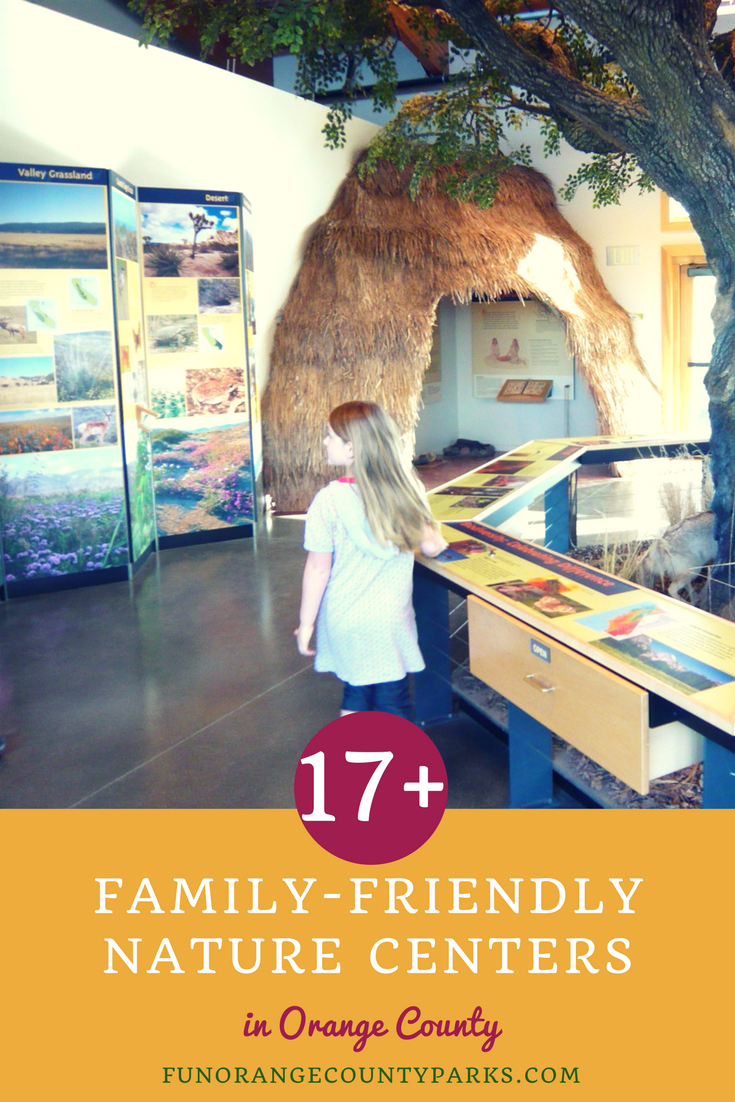 I especially love nature centers, because they can be the perfect place to get comfortable exploring the outdoors with your kids. Even if you feel like you have no experience, volunteers or rangers in the nature center can answer your questions and get you started on a trail that fits your family's ability level.
Note: Make sure you always call ahead for hours because many are open only on weekends and depend on volunteers for staffing. Thank you VOLUNTEERS!
I plan to include 3 more centers on this list in the near future:
Doheny Visitor/Interpretive Center at Doheny State Beach
Fullerton Arboretum (little nature center)
Chino Hills State Park (discovery center)
Thanks to reader, Kirsten, for the last two ideas!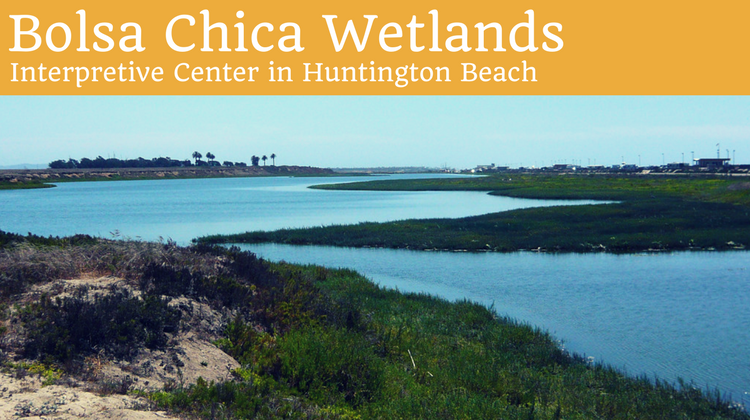 Bolsa Chica Wetlands Interpretive Center in Huntington Beach brings families inside a wetlands ecosystem. The interpretive center is quite small, but packed with information about the birds you might see along the trails.
Highlights include: a fish tank and live snakes.
Nearby: Bolsa Chica State Beach and the south entrance to the trails where you might spot stingrays in the water underneath the bridge.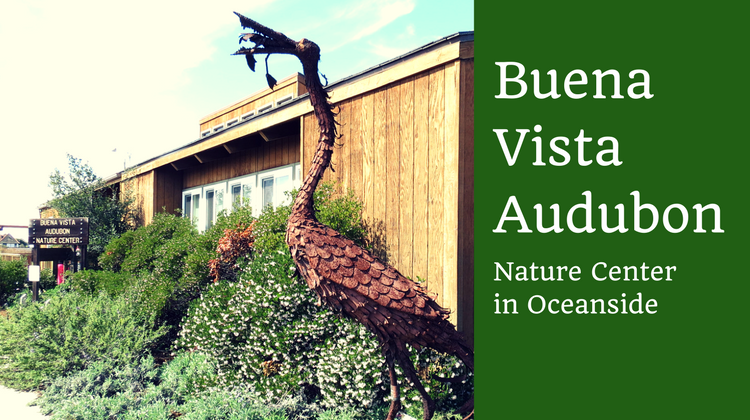 Okay, the Buena Vista Audubon Nature Center in Oceanside isn't officially in Orange County. But if you are coming from San Clemente, it can be closer than some of the north county nature centers. We visited before their 2014/2015 renovations and improvements. I can't wait to go back and see how it's changed.
Highlights: Easy nature trails amongst the reeds and across bridges. Look for turtles in the ponds.
Nearby: Neighboring Carlsbad makes this an easy spot to stop on your way to/from Legoland.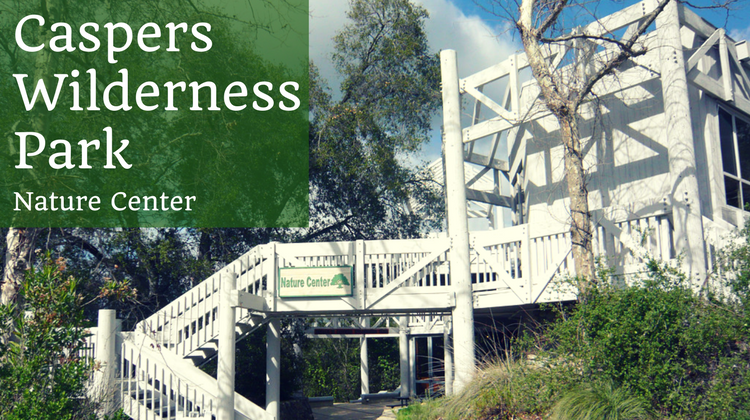 Caspers Wilderness Park Nature Center is beautiful even when it's not officially open. You can still hang out in the amphitheater or check out the view of the surrounding wilderness.
Highlights include: wildflowers in the spring, amazing views, and proximity to trails and the playground surrounded by oaks and sycamores.
Nearby: Tree of Life Nursery is on the way – you'll be inspired to grow California native plants and their little gift shop is worth a peek.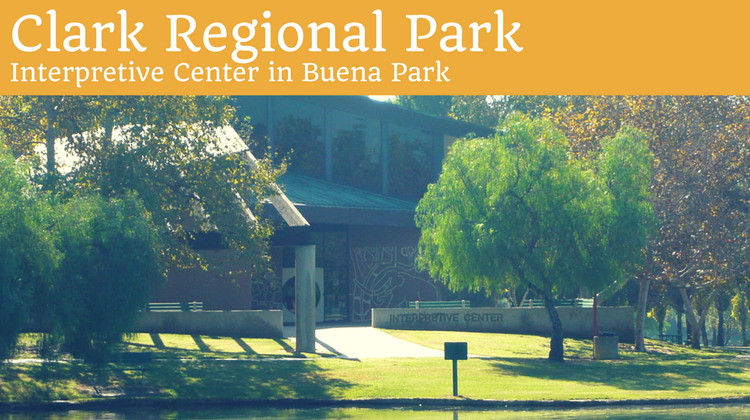 Clark Regional Park Interpretive Center is known for its fossils and expansive park surrounded by lakes.
Highlights include: a nature trail and lots of playgrounds.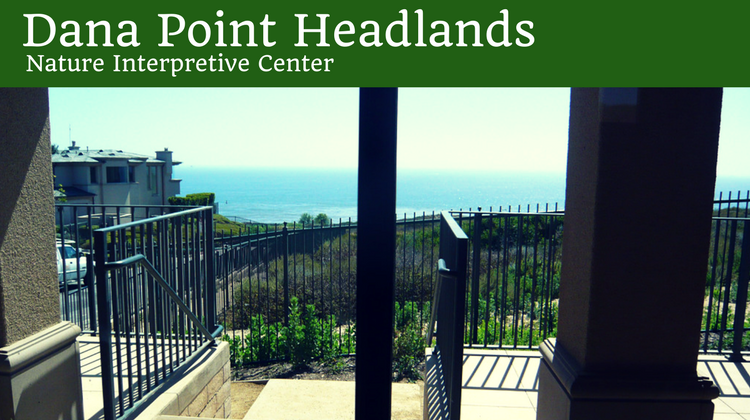 Dana Point Headlands Nature Interpretive Center is a favorite place to bring out-of-town guests for the views (when it's not foggy!).
Highlights include: the bluff top trail (stay on the trail!) and the potential for spotting whales and other sea life below. If you're quiet, you might hear the foghorn from the harbor or the sea lions on the buoy.
Nearby: So many places to explore, like The Ocean Institute or Doheny State Beach & Dana Point Harbor.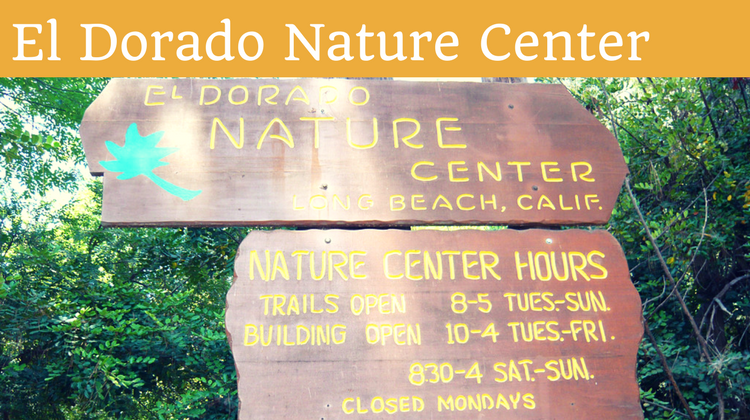 El Dorado Nature Center is another one of those spots that's not quite in Orange County, but right on the northern border of the county with Long Beach. It's such an amazing place, that I had to include it in this list.
Highlights include: its island location and feels-like-you-are-getting-lost-in-nature trails, plus we always spot butterflies or dragonflies here.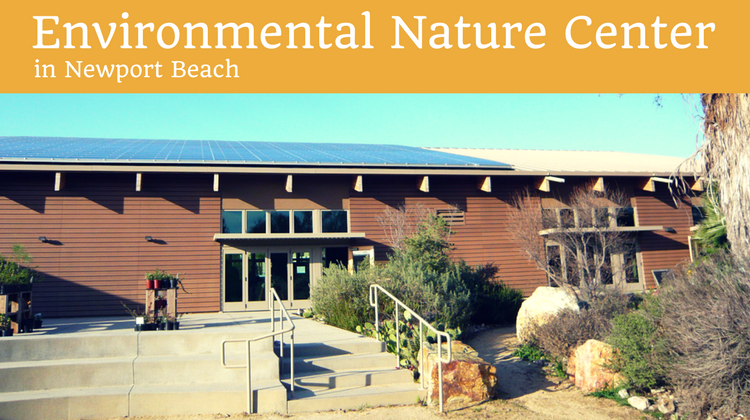 Environmental Nature Center in Newport Beach is housed in an unassuming LEED-certified building, but once you walk through the doors into the nature area it's a magical place for kids to explore.
Highlights include: wildflowers in the spring, a redwood grove, and a stream where you can spot hummingbirds taking a sip of water.
Nearby: Castaways Park and Bob Henry Park are within walking distance.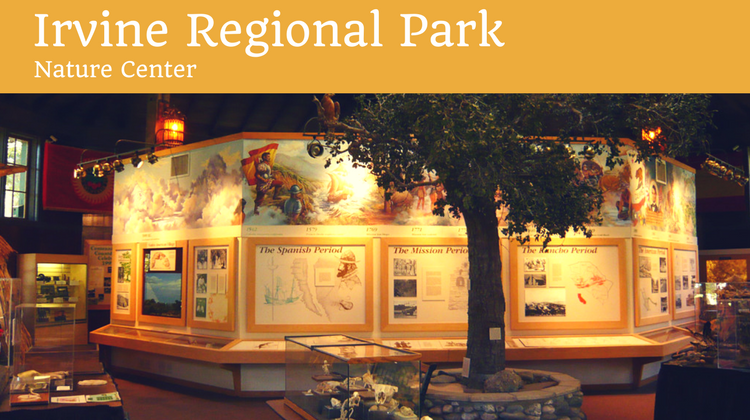 Irvine Regional Park Nature Center is usually open on the weekends, depending upon volunteer availability.
Highlights include: lots of hands-on activities and a historical timeline of the park, also historic photos and artifacts.
Nearby: All of the amenities of Irvine Regional Park – like the OC Zoo, 4 playgrounds, Irvine Park Railroad train rides, Wheel Fun bicycle/paddle boat rentals, and even pony rides.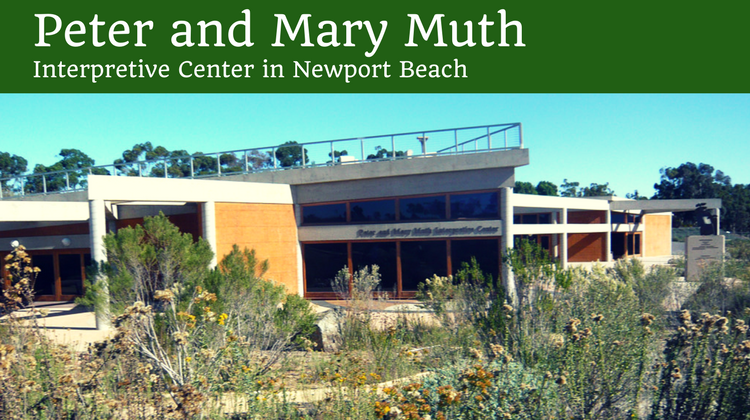 Peter and Mary Muth Interpretive Center is mostly hidden from street view and blends in with its Back Bay surroundings.
Highlights include: a whole room for kids to explore with their parents with live animals, coloring projects, and science books for cozy reading.
Nearby: Biking and hiking trails that surround Newport Bay and San Joaquin Wildlife Sanctuary is just up the road if you want to explore the ponds that eventually lead to the bay once you've learned about the estuary ecosystem.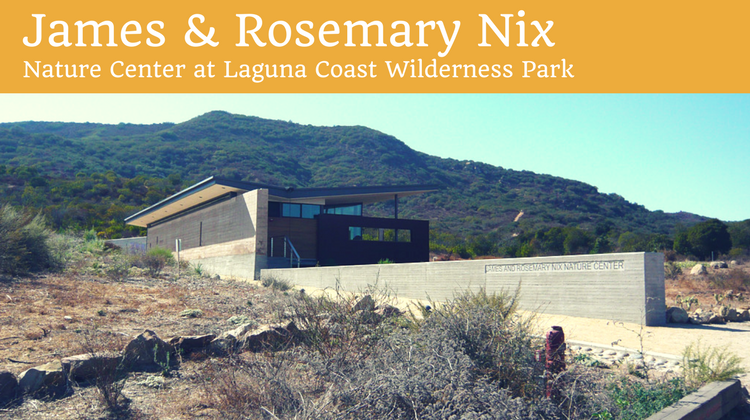 James and Rosemary Nix Nature Center is another location that blends in with its surroundings. From inside, the architecture lends itself to framing spectacular OC views.
Highlights include: Mary's Trail is especially good for families and some of the friendliest park rangers around!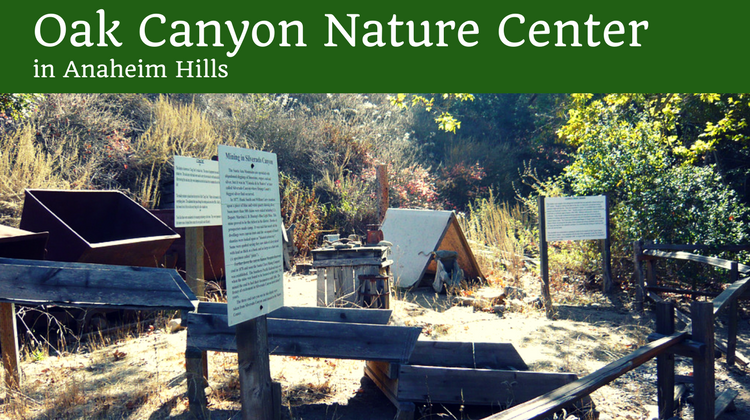 Oak Canyon Nature Center is one of my favorites, because the trails surrounding it are perfect for kids.
Highlights include: dinosaur eggs and towering oaks shading the trail.
Nearby: Fred Barrera Park and the Lost Canyon trails of Santiago Oaks Regional Park can extend the fun.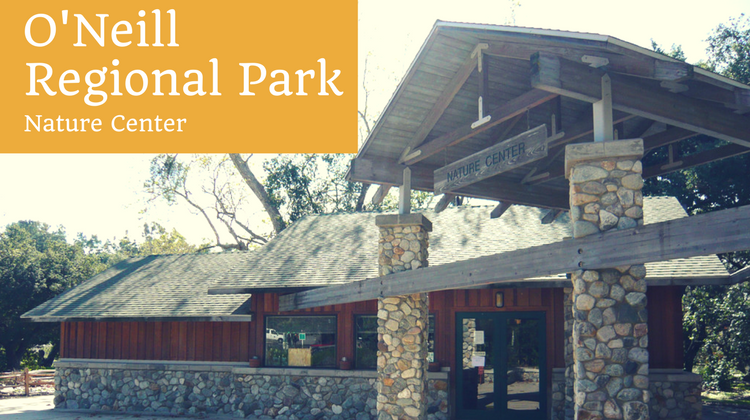 O'Neill Regional Park Nature Center holds a craft area for kids and sits right next to an awesome playground.
Highlights include: woodpeckers store acorns in the side of the building and there is a picnic area under the oaks out back.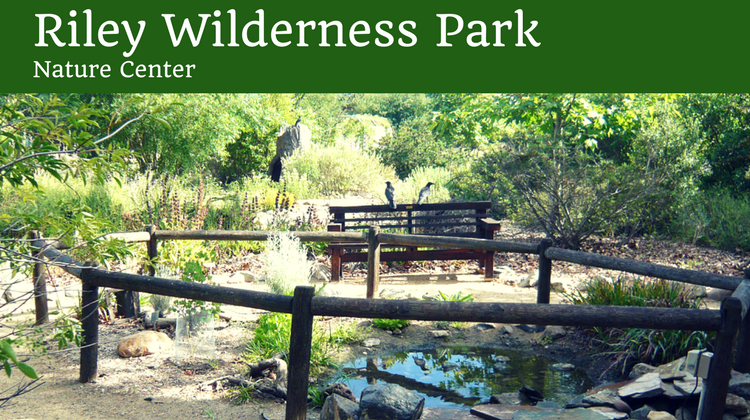 Riley Wilderness Park Nature Center is modest, but it's fun to see the scout projects and get advice from the ranger.
Highlights include: butterfly garden right outside and big oaks near the parking lot for birdwatching.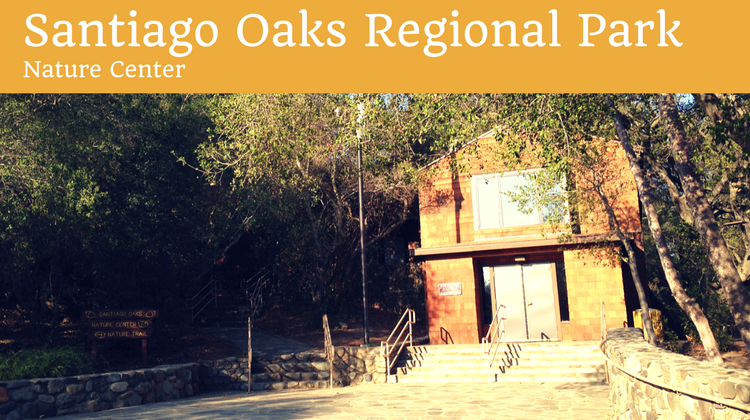 Santiago Oaks Regional Park Nature Center is set amongst . . . the oaks! You guessed it. I've never visited on the weekend, so I haven't been inside yet. You'll have to report back if you make it there.
Highlights include: a real feeling of getting away from it all and some cool easy hikes near water.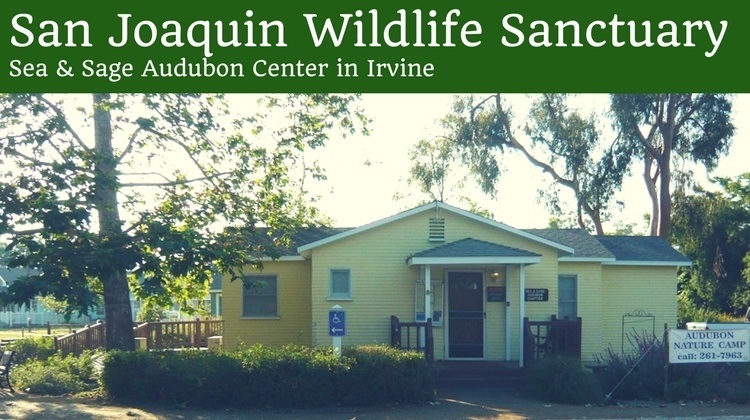 San Joaquin Wildlife Sanctuary is an amazing place. The name delivers – I always see a variety of wildlife when I'm here.
Highlights include: super-friendly and helpful volunteers, a list of bird sightings, and binoculars you can borrow.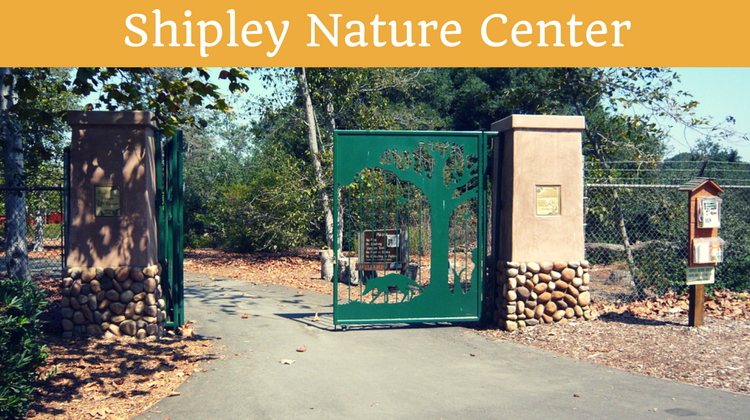 Shipley Nature Center sits at the heart of Huntington Beach Central Park. Your kids might make it there on a field trip before you get a chance to go with them yourself.
Highlights include: a redwood "forest" and sycamore trees and the kids feel like they are in the wilderness through the trails.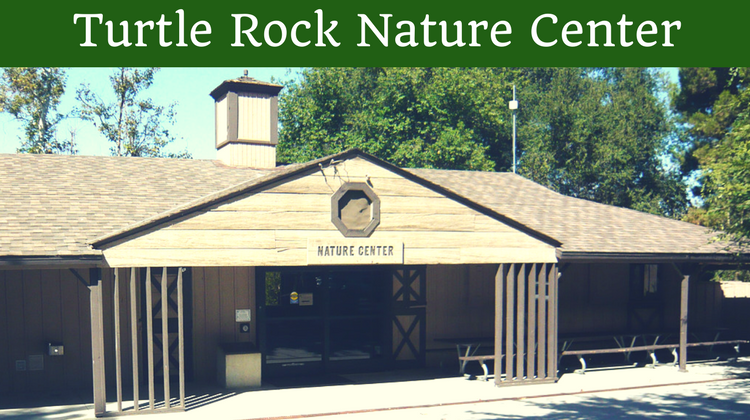 Turtle Rock Nature Center is a gateway to the grounds behind it which holds a stream, bridges, and even a maze.
Highlights include: a community playground right outside the doors and a great big lawn in front for picnics.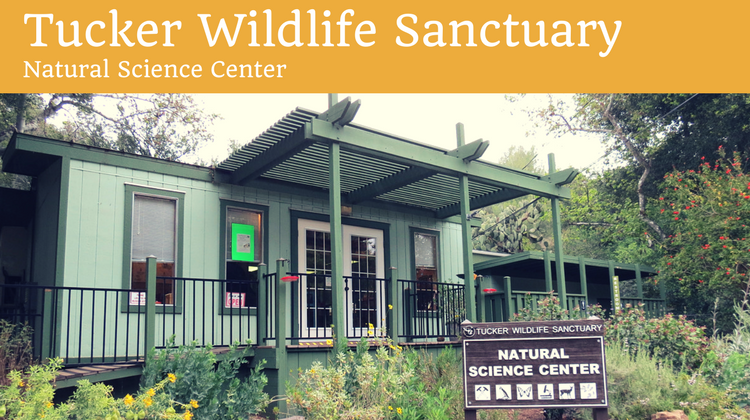 Tucker Wildlife Sanctuary is tucked away back in Modjeska Canyon. It feels secluded and in spring you can enjoy the wildflowers without going far. Note: It was recently acquired by the Environmental Nature Center and it's NOT open yet. Plans to open late spring 2022.
Highlights include: lots of hands-on experiences inside, plus a mini-bookstore.
Checklist:
All of these amazing places are FREE to the public (except for paying parking for some of the OCParks.com regional and wilderness parks)
Please, please, please DONATE to these place to keep them open and well-funded. I think they are very worthy of every penny in a child's piggy bank — especially if that child feels a connection to the land after the visit.
Please, please, please THANK the volunteers you meet. Shake their hand, give them a hug, praise them for all the work they do to keep these places open and functioning for our children to experience a different kind of outdoors in Orange County.
Buy gifts from the gift shops where a portion of the proceeds goes to support the resource and often LOCAL artisans sell their products. Also worthy of piggy bank money!
If you aren't happy with the limited hours of operation, send a letter to let the parks know these centers are in demand. Donate. Or volunteer your services!
I hold these places dear and I hope you and your family find joy in discovering the many different pockets of nature that Orange County has to offer. Respect these treasures and tread lightly while you are there.
Originally posted in April 2014.