Family-friendly nature centers are home to my favorite rangers and resource specialists. Our family loves our visits to these hubs of wilderness displays and outdoor enrichment. We can't wait to put our hands on the interactive displays and Eagle Scout projects. We can stamp out animal tracks in the sand, pan for gold, see historical and archaeological artifacts, learn about native peoples, and touch the world around us. Combine your indoor learning with an outdoor play experience to learn more about the flora and fauna of the parks we visit. We applaud the enthusiastic volunteers, employees, and rangers who staff these special interpretive centers that add meaning to parks in and around Orange County.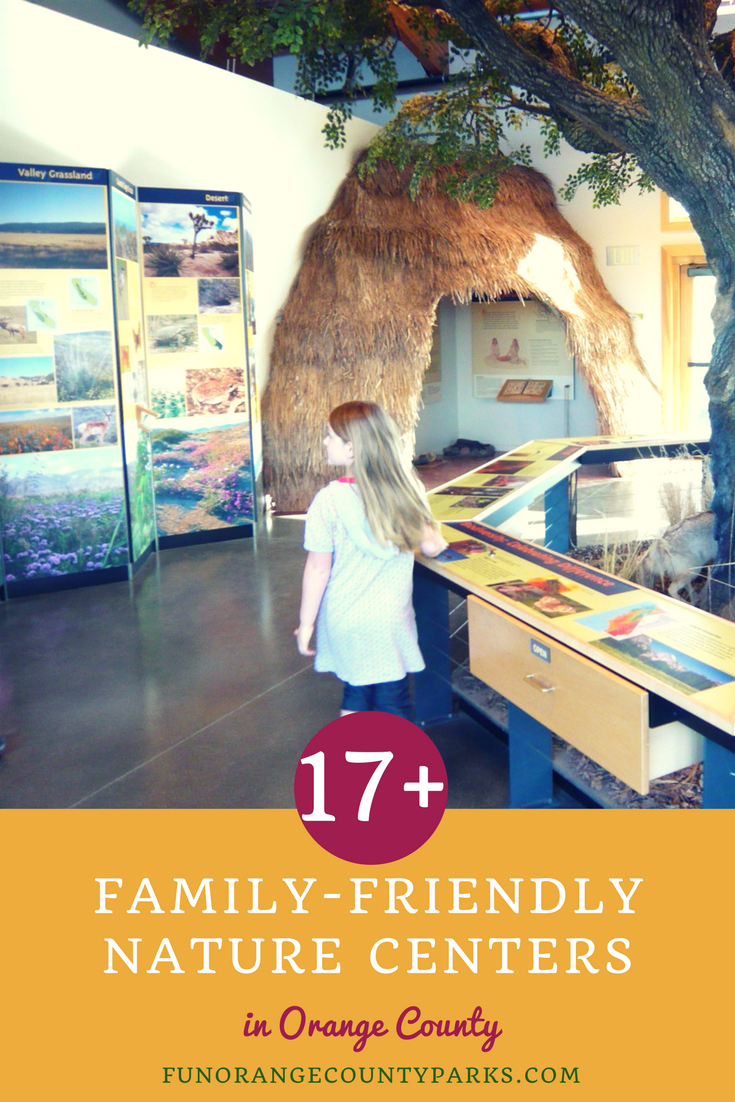 I especially love nature centers, because they can be the perfect place to get comfortable exploring the outdoors with your kids. Even if you feel like you have no experience, volunteers or rangers in the nature center can answer your questions and get you started on a trail that fits your family's ability level.
Note: Make sure you always call ahead for hours because many are open only on weekends and depend on volunteers for staffing. Thank you VOLUNTEERS!
I plan to include 3 more centers on this list in the near future:
Doheny Visitor/Interpretive Center at Doheny State Beach
Fullerton Arboretum (little nature center)
Chino Hills State Park (discovery center)
Thanks to reader, Kirsten, for the last two ideas!
I hold these places dear and I hope you and your family find joy in discovering the many different pockets of nature that Orange County has to offer. Respect these treasures and tread lightly while you are there.
Originally posted in April 2014.