Shipley Nature Center in Huntington Beach Central Park is absolutely one of my favorite spots in Orange County.
It's a special little nature area tucked into the massive HB Central Park. The oaks and redwoods make you feel like you out in a remote nature spot when you are close to restaurants and one of the coolest playgrounds in Orange County just outside the gates.
This spot is also on my lists of 7 Places to See Redwoods in Orange County along with 17+ Family-Friendly Nature Centers in Orange County.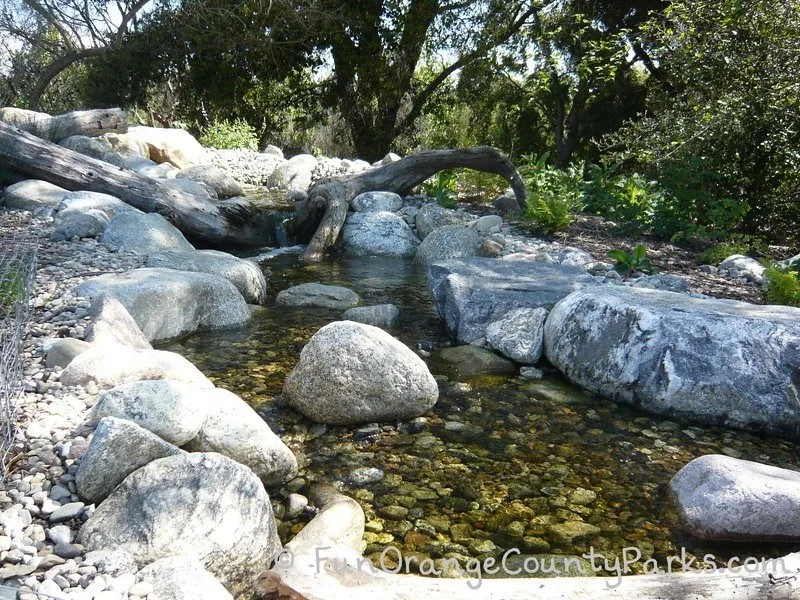 Directions to Shipley Nature Center: You would never know there's a huge park just from driving by. When I go, I take Interstate 405 to Beach Boulevard and head toward the beach. Turn right on Slater and left on Goldenwest. Half of the park is on your left (restaurant, lake, library) and the parking for Shipley is on your right. Another alternative is to take the 55 to PCH North and then turn right onto Goldenwest. MAP TO SHIPLEY NATURE CENTER IN HUNTINGTON BEACH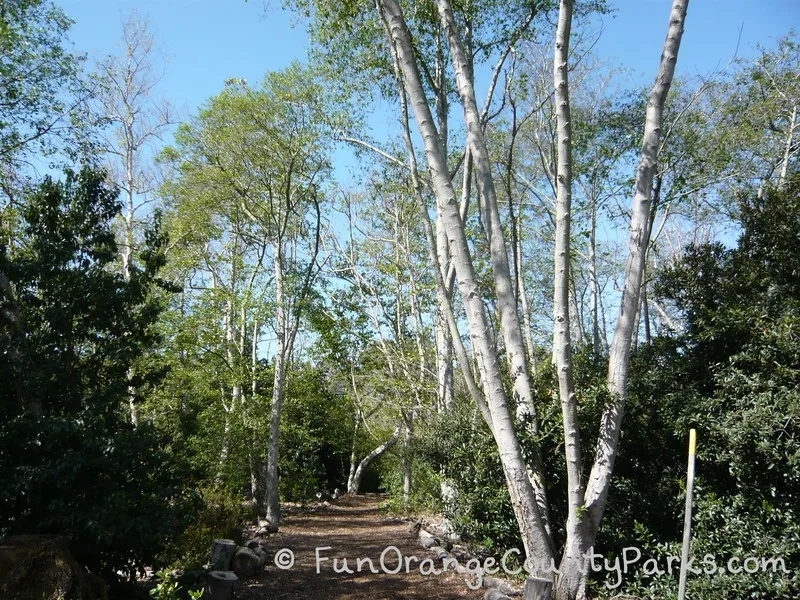 Highlights:
The trails inside Shipley are a manageable size for families with toddlers.
We always see butterflies, bunnies, bugs and birds on our visits.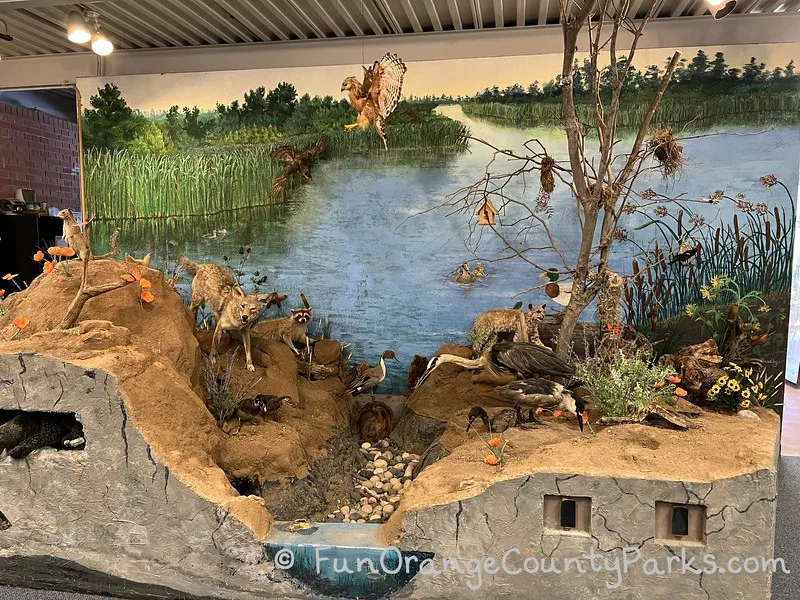 Many of the plants are also marked so you can learn names of some of the local vegetation.
The Nature Center has some really fun stuff with drawers to open and a little puppet theater with loads of puppets for play. It's very hands-on.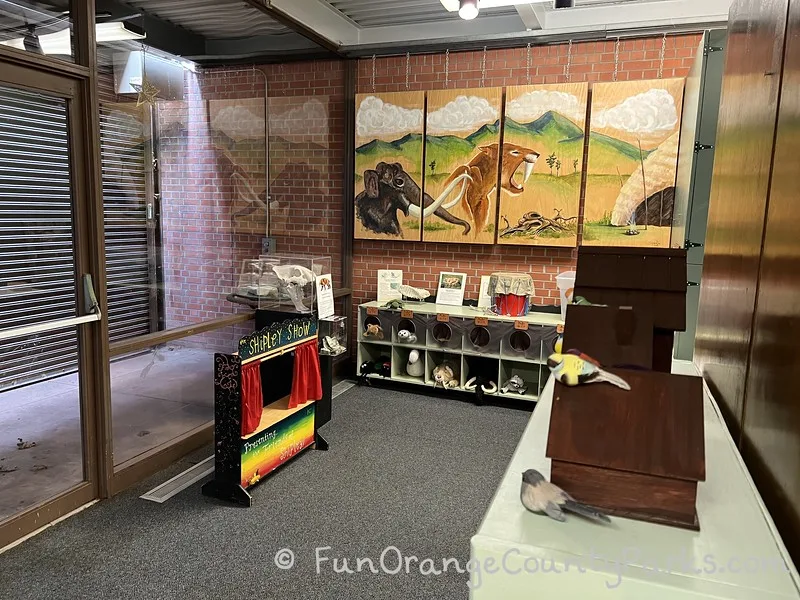 Parents will like the Native Plants for sale, books for sale, and pamphlets. I always like to buy from organizations like this because I know some of the money is going to support the non-profit.
They have a very helpful website and newsletter at ShipleyNature.org.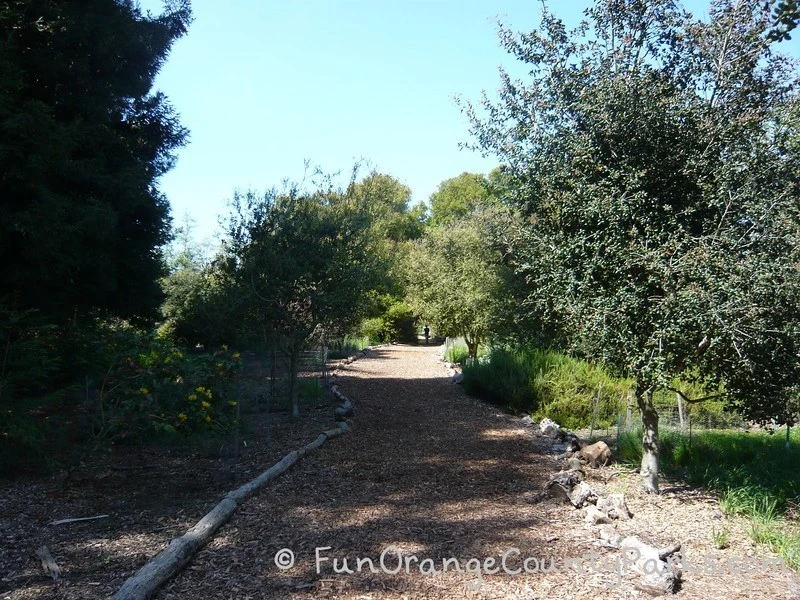 Be Aware:
Shipley Nature Center is NOT open every day. Right now the hours are 9am-1pm on Tuesdays, Fridays, and Saturdays. Check their website to confirm before you go! (They also can close due to weather or hazardous conditions, but you wouldn't want to go then anyways!)
Children might need to be reminded to stay on the trail – but it's really fun to let them choose which way to go! You probably can't walk all the way around the pond, so be ready to turn around and go back the way you came.
There's one section of trail with Stinging Nettles (with warning signs) bordering the pathway. There are clear signs when you are entering the area and I think it's a good lesson on how to identify them. Apparently there's a rare Red Admiral butterfly which hangs out near them so it's worth a look.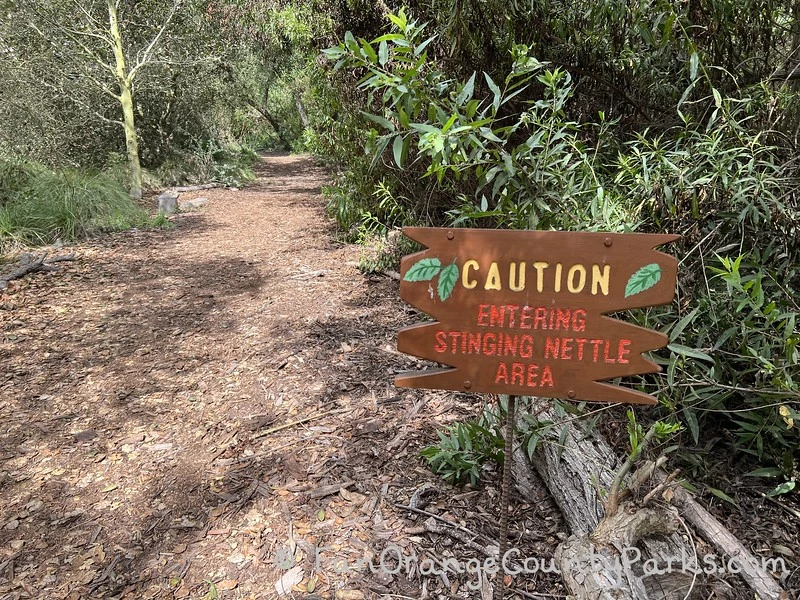 The paths are wood chips, so they are not exactly stroller-friendly (although you could do it). I'd recommend letting them walk or carrying them since you don't really have to walk too far.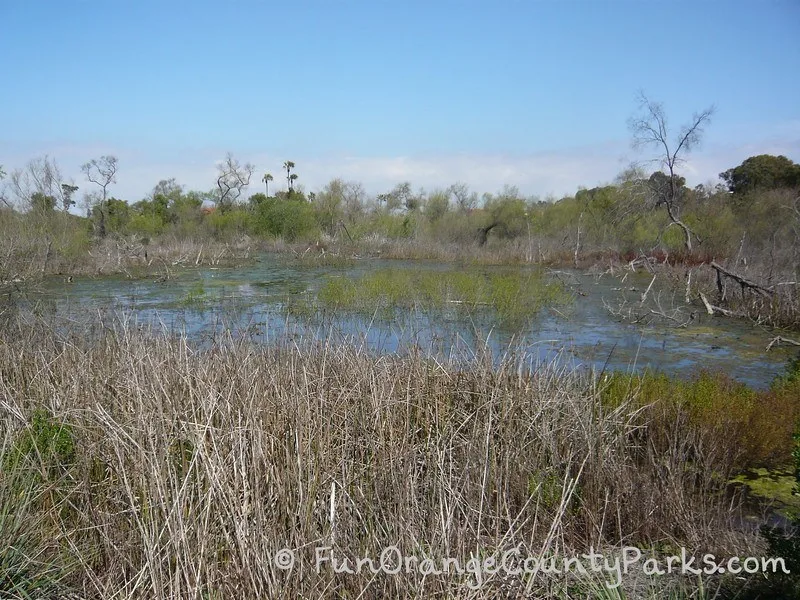 Checklist: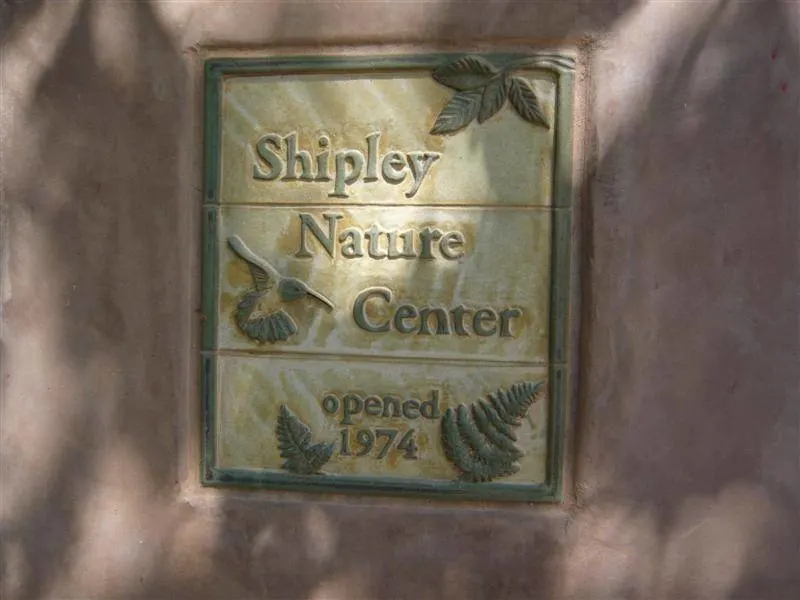 Nearby Parks:
It's inside Huntington Beach Central Park (this post has a map and lots of details on what else to do in the park!). And, if you want to make this part of a nature play trip — you can wander through the park to eat at either of the two cafes in the park, visit the Secret Garden, or make a trip to the Huntington Beach Library which has an awesome children's books section and notable architecture.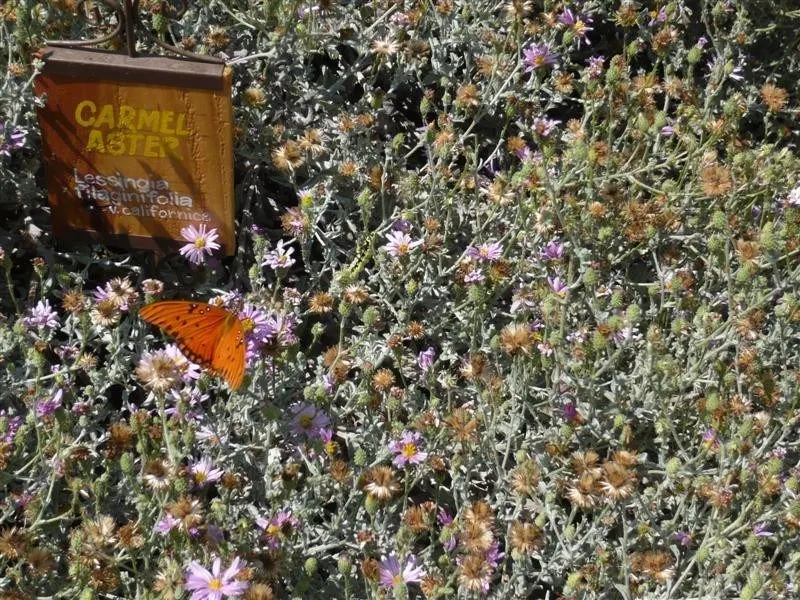 Originally posted in September 2010.