Are you looking for kid-friendly farm and garden outings around Southern California?
I remember being allowed to wander through botanic gardens on my own. I guess my mom was probably watching, but my eyes were facing forward and I was an explorer in a new world!
What was around the next bend? What exotic plants made up this new landscape?
There are places in Orange County that I bring my kids for those same experiences of wonder.
Keep reading to find my lists of Kid-Friendly Farms and Gardens in San Diego and LA counties at the end of this post!
Orange County Kid-Friendly Farms & Gardens
Fullerton Arboretum has community gardens to see, along with fruit-bearing trees and hidden paths.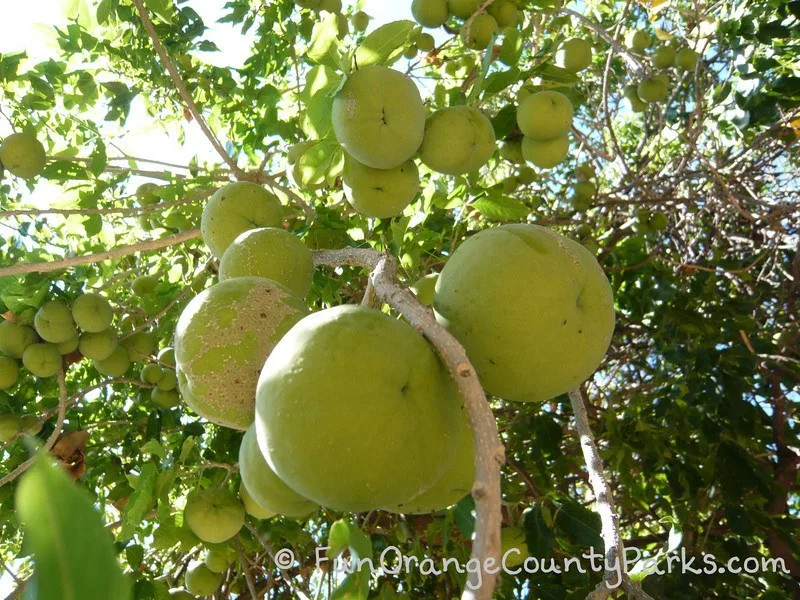 Sherman Library and Gardens in Corona Del Mar is very small, but their Discovery Garden is a highlight for kids to smell and touch plants. This one is better for school age kids rather than toddlers. If you have older kids who love taking photos — it's paradise!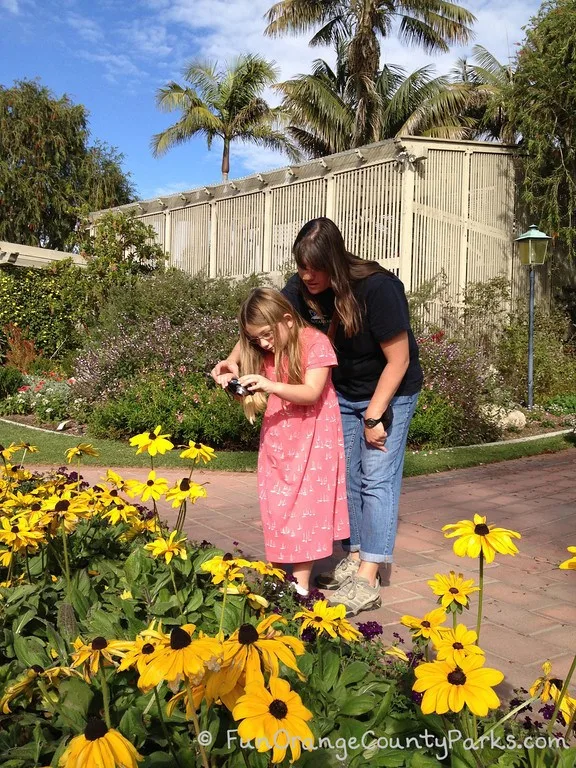 Orange County Great Park Farm + Food Lab is open Tues-Sun from 10am to 3pm – and still has free admission. (The Great Park carousel charges admission fees.) Go on a Sunday between 10am and 2pm and you can catch the Farmer's Market and food trucks, too.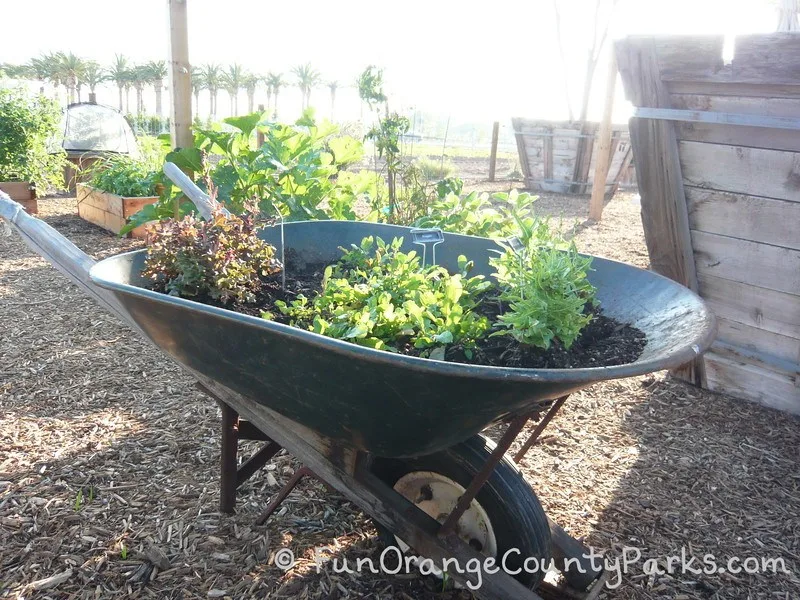 Centennial Farm in Costa Mesa has lots of animals, but how about the farm? It's set up in a whimsical way where kids can learn their vegetables and see what they look like on the plant.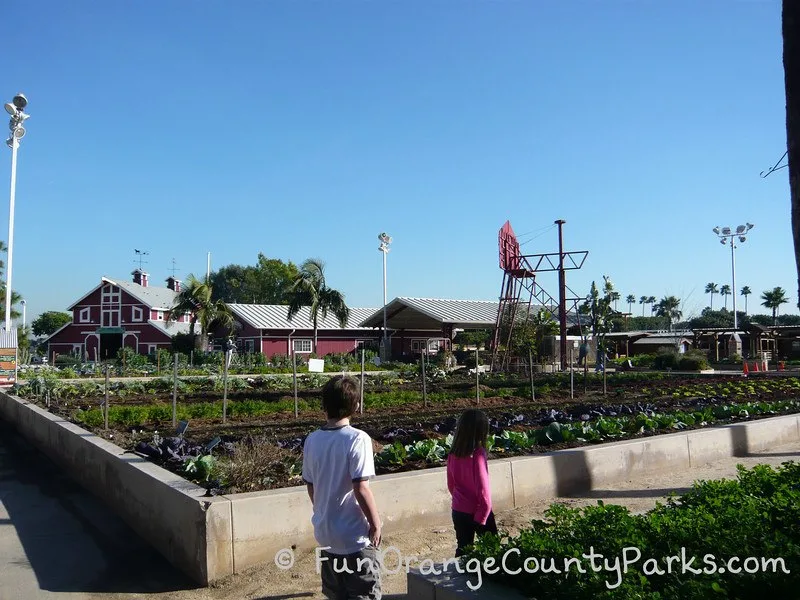 The Niguel Botanical Preserve is another favorite at Crown Valley Community Park behind the YMCA on Crown Valley Parkway.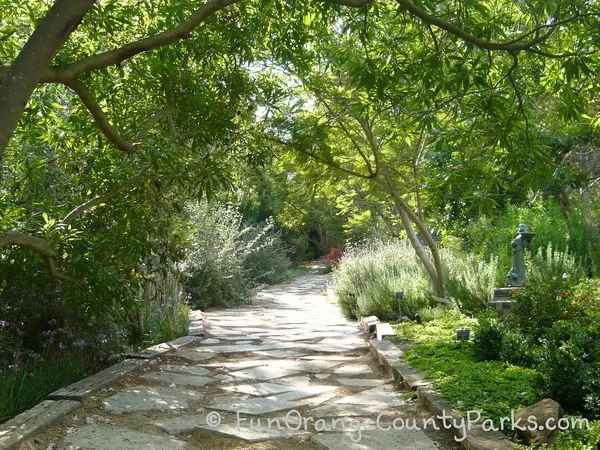 Tanaka Farm in Irvine is known for its U-Pick Tours for spring strawberries, summer watermelon, and veggie cookout — plus their annual Pumpkin Patch. Each visit is a farm experience with a small fee for entrance and then whatever you end up paying for any produce you buy. The organized tours can cost up around $20, but the limited produce picked on the tour is included.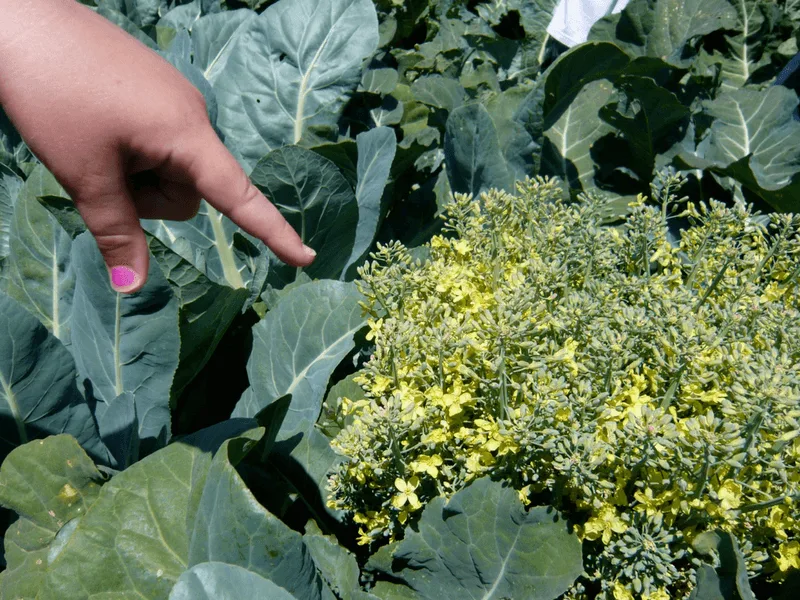 Walking the grounds at Santa Ana Zoo is similar to walking the grounds of botanical gardens. It's a beautiful oasis in the middle of an urban area. It's just magical.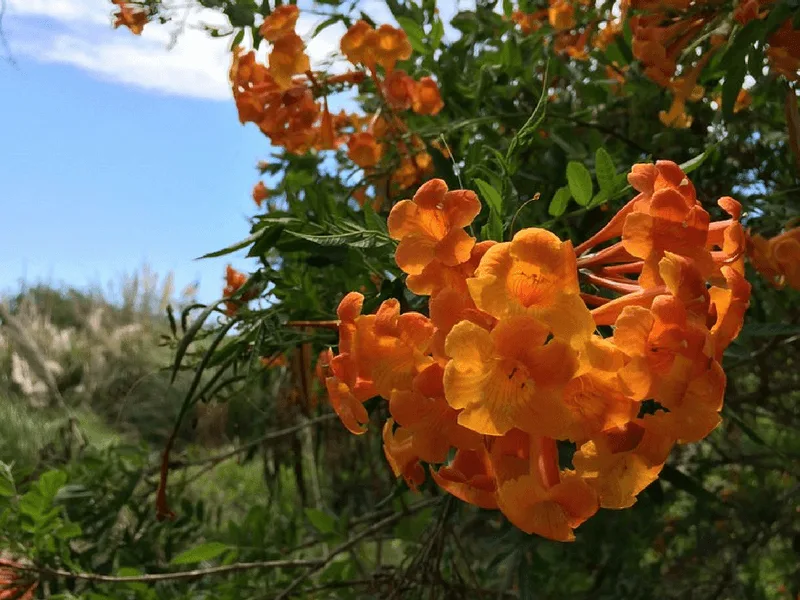 Rancho Los Cerritos Historic Site is just across the Orange County line near Long Beach. It's part farm and part garden and so much fun to explore.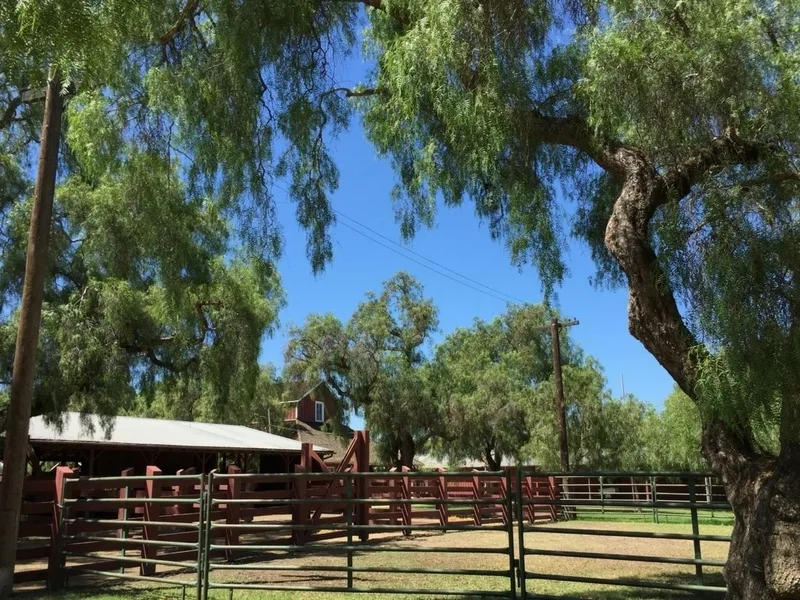 I've personally been to all these gardens, so if you have any questions then I'm happy to answer! I've also been further afield to these farms and gardens in LA and San Diego counties. Bookmark this page because I'll be adding to it!
Los Angeles Area Kid-Friendly Farms & Gardens
San Diego Kid-Friendly Farms & Gardens
Finally, there are a couple of gardens that I've been to that aren't AS kid-friendly as the ones I've listed above — but that's strictly my personal opinion. But that doesn't mean they aren't worth visiting with teens or on a date night.
Not-So-Kid-Friendly
What to Do When You Get to the Gardens
Originally published in April 2013.