Taking a color walk at The Getty Center gardens was the highlight of my 2011 visit. I delayed visiting The Getty Center because I heard it was not appropriate for children. So my first trip was with my adult sister and cousin. It happened to be a "getaway day" so there seemed to be a large number of kids and the family room was full to capacity. However, the grounds were amazing and the views indescribable on a clear day. I think the "how to act at a museum" lesson is a good one to start young — and there's no pressure to get it right the first time if you stay outside on your first visit.
Start by exploring the grounds and maybe enjoy a picnic on the lawn?
Take a Color Walk at Getty Center Gardens
Color walks are an easy way to guide your exploring at any age. Start strolling and pretty soon you'll see color all around.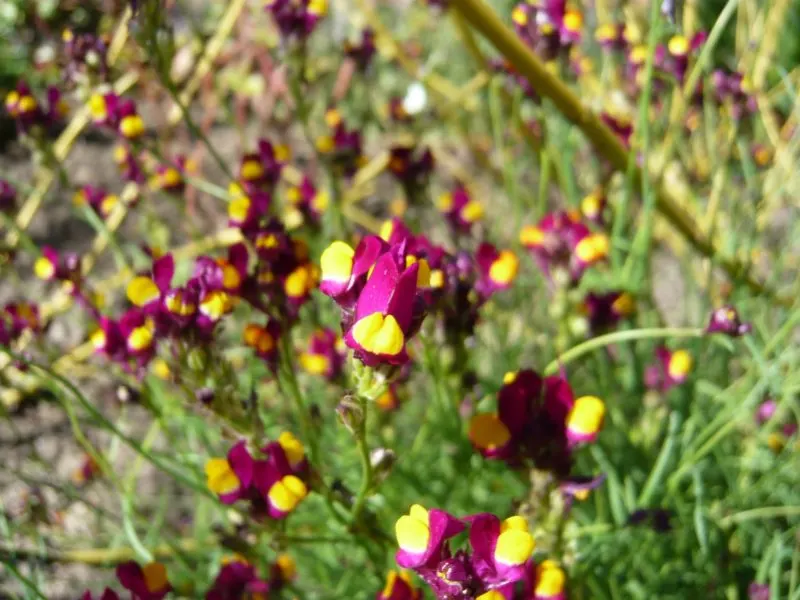 From vibrant multi-colored flowers to succulents of one color.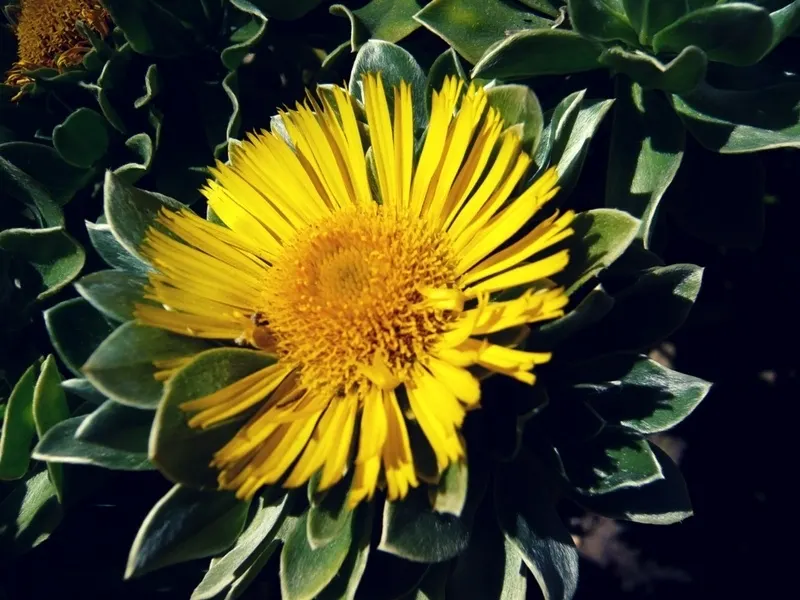 I visited in February and even though some of the trees were bare of leaves, our California weather had flowers blooming in the gardens.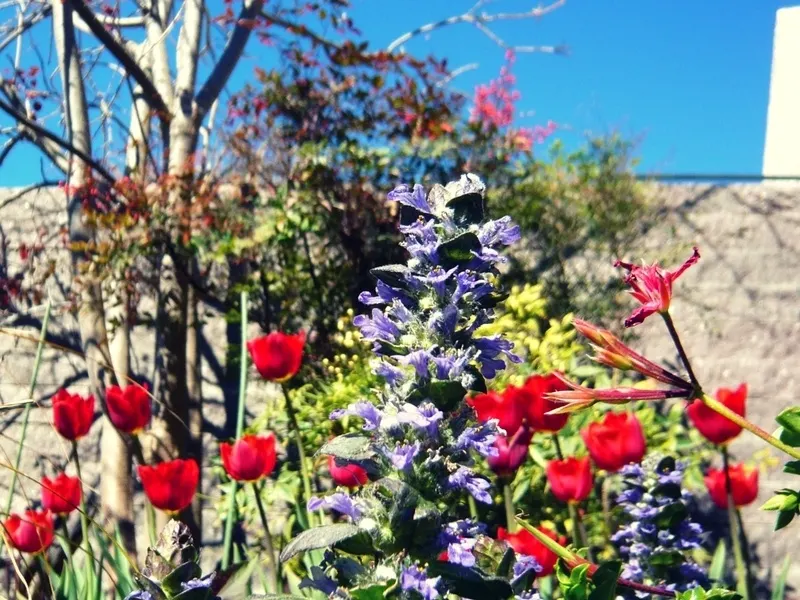 You'll see bold red and blue and soft pinks.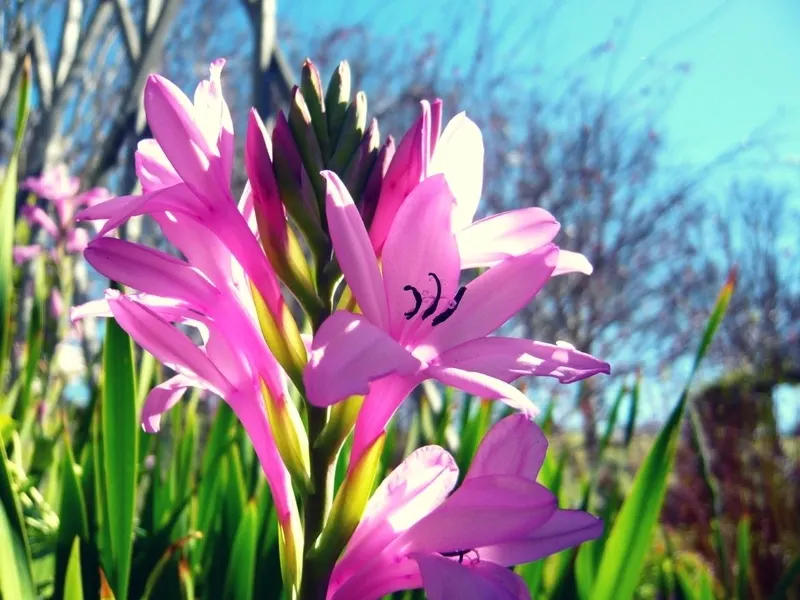 Don't forget to look for the smallest flowers in the gardens!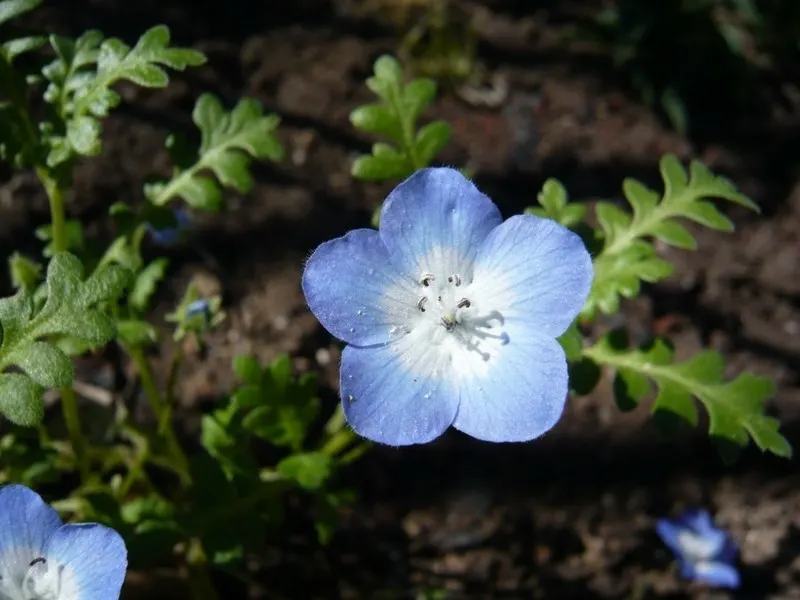 Checklist:
It's $15 for parking and then you take a tram to the top of the hill (fun for the kids in itself)
Let the kids lead the way exploring all the outside nooks and crannies
I saw children getting scolded for playing in the fountains, but rolling down the grassy hill seemed acceptable (it's even in the welcome movie)
Watch the online orientation video and read about the Architecture and Gardens before you go
If you must see one room inside, go upstairs in the West Pavilion. Parents can take turns visiting inside to view paintings by Van Gogh, Renoir, Degas, Monet, and more.
Every piece of art is notable, though. So plan a day when you can go with grown-ups only to quietly take in the historic significance and beauty of the collections.
And don't forget to take in the views of Los Angeles — you can see the Pacific Ocean and Catalina Island on one side of the building . . .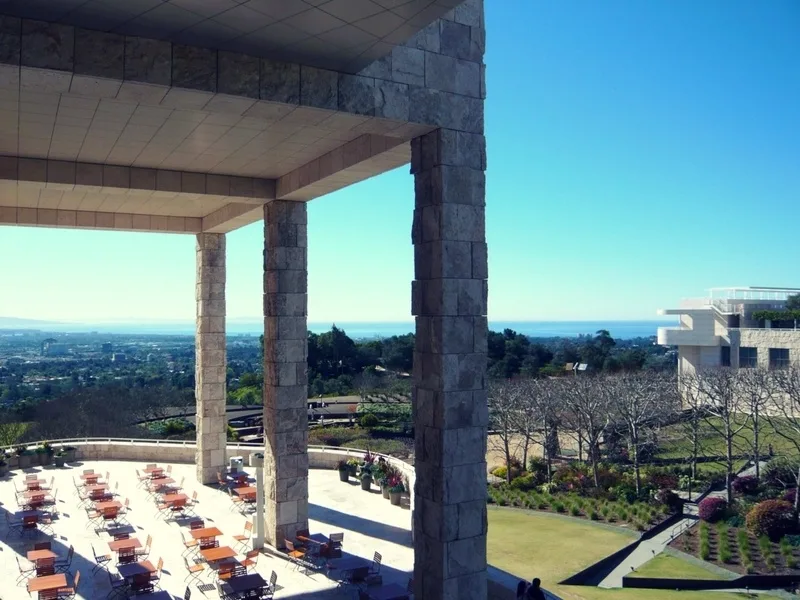 And snow on the mountains from the other side!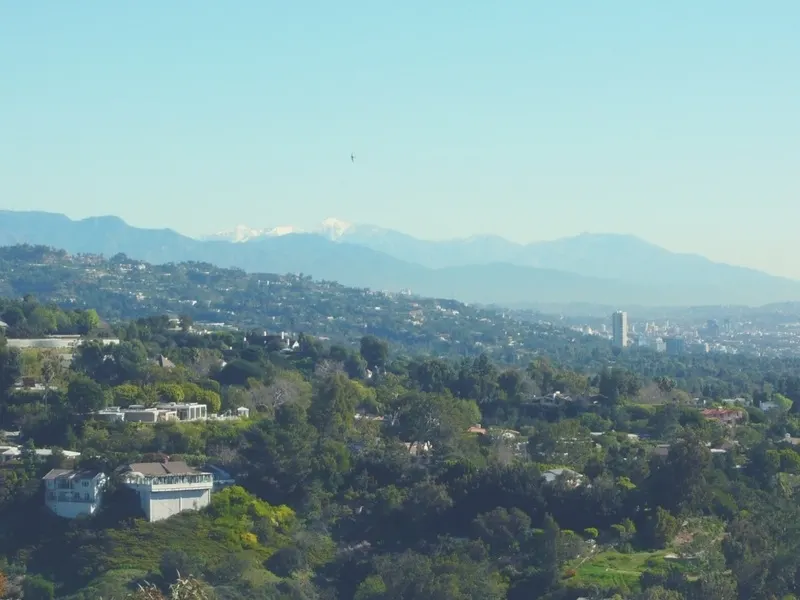 Originally published in 2011.