My name is Michele Whiteaker and I'd love for you to think of me as your personal Play Concierge. When I used to search online for family-friendly activities, nothing quite fit my playful outdoor interests.
I just wanted playgrounds, nature, simple play ideas, nature walks, and outdoorsy stuff to do.
Things to do with my kids that didn't cost a lot of money or take a lot of planning.
If you want to skip this stuff about me, you can go right to my START HERE page to get to know the blog and how you can use it to find play opportunities in Orange County.
So . . . I started writing about parks for FUN.
I'm a mom first. But, in addition to my passion for keeping things simple + exploring new places, I also happen to be a writer. So I naturally started writing about parks for fun to share with my friends.
It was easier to write about my experiences once and share a link, rather than stumble through sending individual emails. This all started back in 2008 when my kids were 2 1/2 and 6. Almost before BLOGS and definitely before iPhones were widely popular!
5 Random Things To Know About Me
I hate talking about myself, but I can talk all day about parks!
I love to write so much that I have 2 blogs.
I've mentored a number of beginning bloggers. I even consult and coach clients on content strategy under the title of Content Strategist.
In 2013, I trained to become a Certified Interpretive Guide (CIG) as recognized by the National Association for Interpretation — and I've maintained my certification. So now I have some of the same training as Interpretive Specialists and Park Rangers when I write about parks.
My best days are when I get a feeling about something YOU need – either from the weather, something I hear on the news, chatter on social media, or even direct emails and questions from you – and then I get into a writing zone where I can transform YOUR needs into a blog post filled with information that serves your particular need. (Especially if it's a need you've discounted or don't think is important! I love giving voice to small things that can really change your day-to-day life.)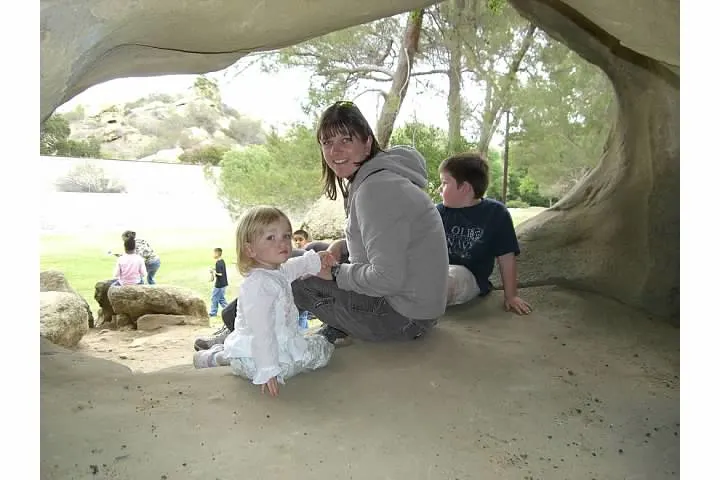 Over the past decade, we've personally visited and mapped over 350 parks as a family. What started out as an audience of a few friends transformed into a readership of over 375,000+ families per year!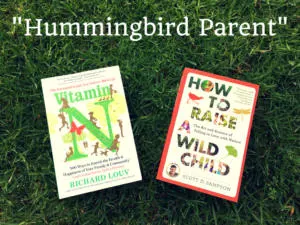 My strategy of "hummingbird parenting" resonated with both Richard Louv (author of Vitamin N and also Last Child in the Woods) and Dr. Scott D. Sampson (of Dinosaur Train fame) – so much so that they quoted me in their popular books and on their blogs.
I'm also mentioned in Diana Graber's Raising Humans in a Digital World: Helping Kids Build a Healthy Relationship with Technology for our work developing some guidelines for finding a healthy balance between tech and nature.
Now it's my full time part-time job.
In March of 2017, this blog moved from 9 years as a "side hobby thing" into a more serious commitment as a full-time job with part time hours.
For my 6th school year in a row, I am also Social Media Manager and Content Strategist for Inside the Outdoors Foundation for 2022-2023 sharing all sorts of tidbits about environmental education in Orange County on their Facebook, Instagram and Twitter feeds.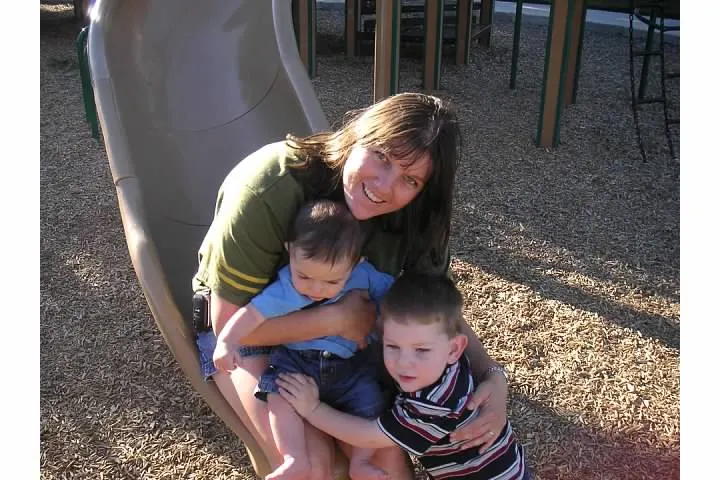 So much more work to do . . .
There are always updates that need to be made to the map and the blog.
I especially want YOU to feel welcome in all the outdoor spaces of Orange County. I deliberately do not have photos of my own kids or other kids pasted all over the blog because I want you to imagine you and your kids in the spaces I share.
If you would like to educate me or assist me in any of my ongoing important work to make this blog accessible to all, I would love to connect and find ways to compensate you for your efforts.
Please reach out!
Please email me anytime! I'm here to help you play outdoors. I always say I get paid in pennies & smiles – and, of the two, the smiles are much more valuable to me!
Michele Whiteaker
Founder
@ocplayparks on Instagram
@ocplayparks on Facebook
email address: play@funorangecountyparks.com
Profile photo credit: Casey Raines Photography