UNOFFICIAL park information provided as a free community service.
Please use links within my blog posts to contact the OFFICIAL park entity for OFFICIAL information.
MY MISSION
Empower families to prioritize nature and play time.
Media kit available upon request.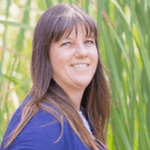 Michele Whiteaker
Freelance Writer & Digital Content Specialist
@itinerarygoals and @ocplayparks on Facebook & Instagram
email address: play@funorangecountyparks.com
Read my ABOUT page to get to know me better.
Mailing Address:
Play Parks Creative LLC
c/o Michele Whiteaker
P.O. Box 52451
Irvine, CA 92619-2451
Readers. Write to me with your questions and comments! You are the reason why I'm here. Don't be shy.
Be a contributor. Email me to be a volunteer park reporter here on FunOrangeCountyParks.com or send me your awesome family travel itineraries for ItineraryGoals.com. This is the only type of guest post I accept from my local readers. Sorry, no 'dofollow' links.
You will get no response, if you email me: Offers for off-topic guest posts, link exchanges, shady SEO schemes, requests to publicize random websites or products, requests to promote your crowdfunding project, or to post your events at no charge. Because of the overwhelming daily volume of these emails, I simply cannot respond to these types of inquiries.