You want to know the best toddler beaches with no waves in OC? I'm going to provide you with my Top 4 plus two bonus beaches, but they come with a note of precaution.
Still water beaches, meaning no waves or surf, have a general propensity for water quality issues and they can also be good stingray habitat – at least along the warm sandy edges.
Check Heal the Bay Beach Report Card for water quality. Make sure a lifeguard is watching and ask for his/her advice about local conditions on the day you visit.
Any body of water is a dangerous place for a toddler – you should be within arm's length of any child under 4 years old when they are wading or swimming – and this especially applies at the beach!
As long as you move forward with those precautions in mind, then you should have a grand time at these toddler beaches!
Corona Del Mar — inside the harbor (Pirate's Cove)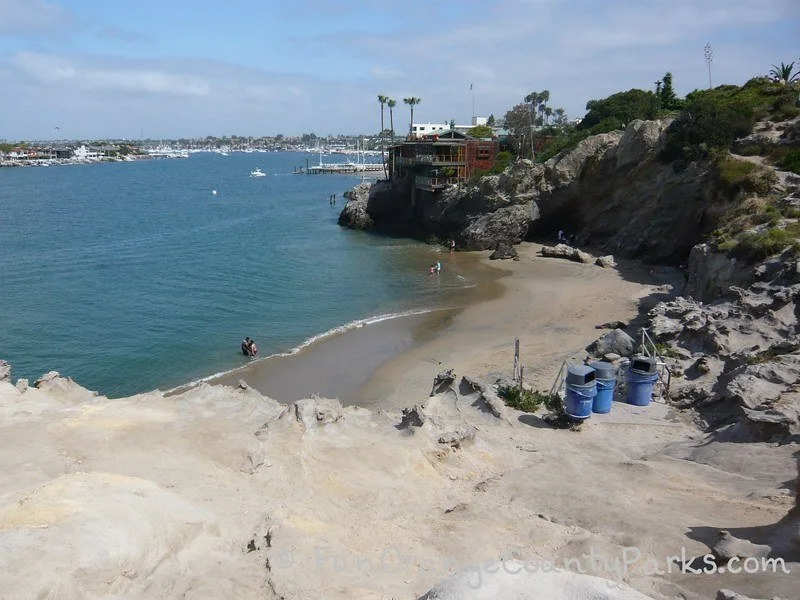 Scramble down the path that leads over the rocks and take the stairs to this mini beach (NOT stroller-friendly). Check the tides before you go!
You'll have to find parking on the street above the beach or pay for parking in the adjacent lot. Read my post about Corona Del Mar Beach.
It's also a fun place to watch boats enter and leave Newport Harbor in the summer. The Wedge is just across the harbor and from the bluff you can see the surf pound the breakwater.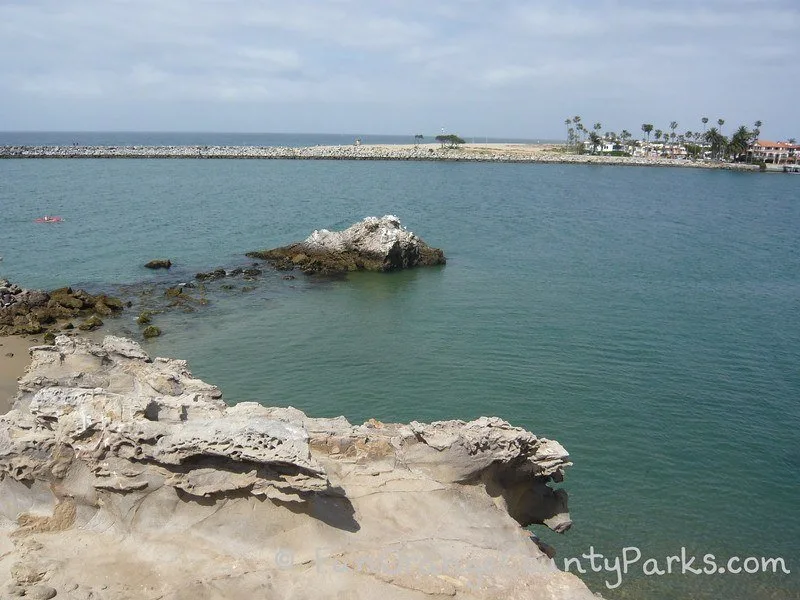 Baby Beach in Dana Point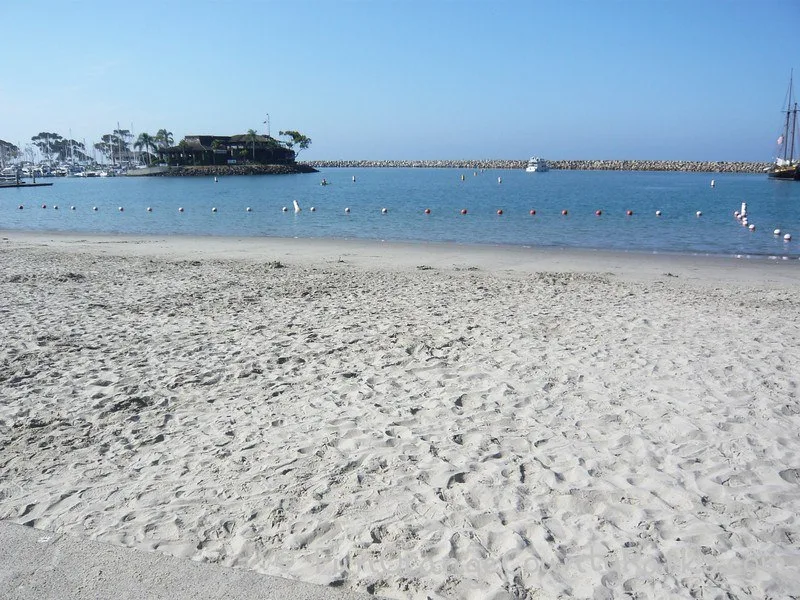 You can park close and you don't have to pay for parking, but this one can get incredibly busy on weekends and holidays. So arrive early!
It's a launch point for paddleboards and kayaks, as well. Swimmers are roped off from boat traffic by a buoy line so you'll have some room for shallow water swimming. Read my post about Baby Beach in Dana Point Harbor.
Weekday trips in the off-season are probably the least crowded. August and September can still be very warm in California.
Also, be aware that it can be 90 degrees at your house inland and foggy at the beach. Make sure you come prepared!
Some families prefer the grassy area behind the beach for relatively sand-free picnics.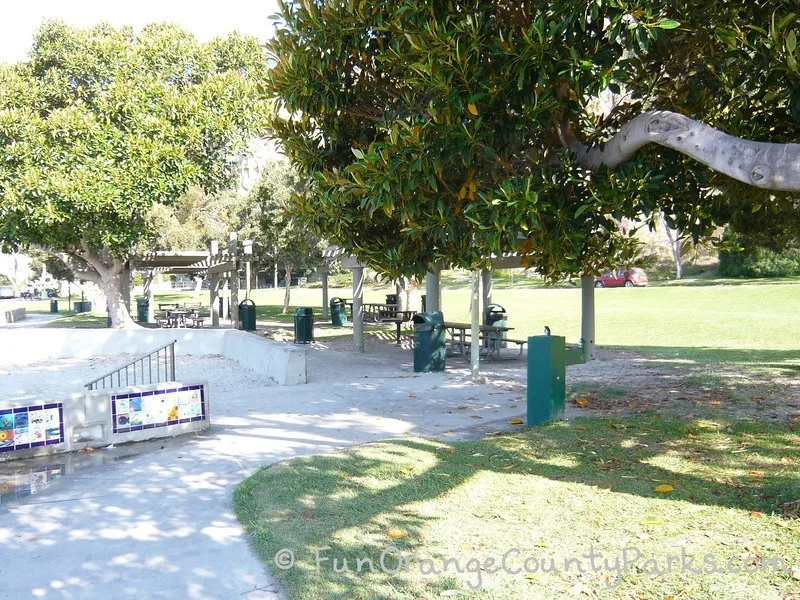 Newport Dunes in Newport Beach
Parking inside Newport Dunes will cost you, but there is a wide bay for swimming and you can pay extra for access to a waterpark with float toys in the summer for playing in the water.
Tim at Pirate Coast Paddle Company, is also located inside the Dunes for families looking to SUP.
Read about our stay at Newport Dunes Beach Cottages and a resort overview.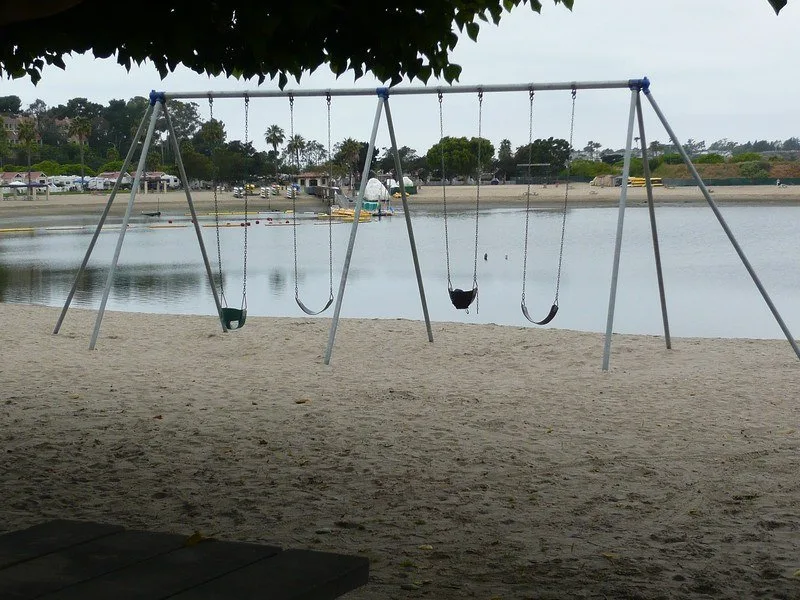 North Star Beach at Newport Aquatic Center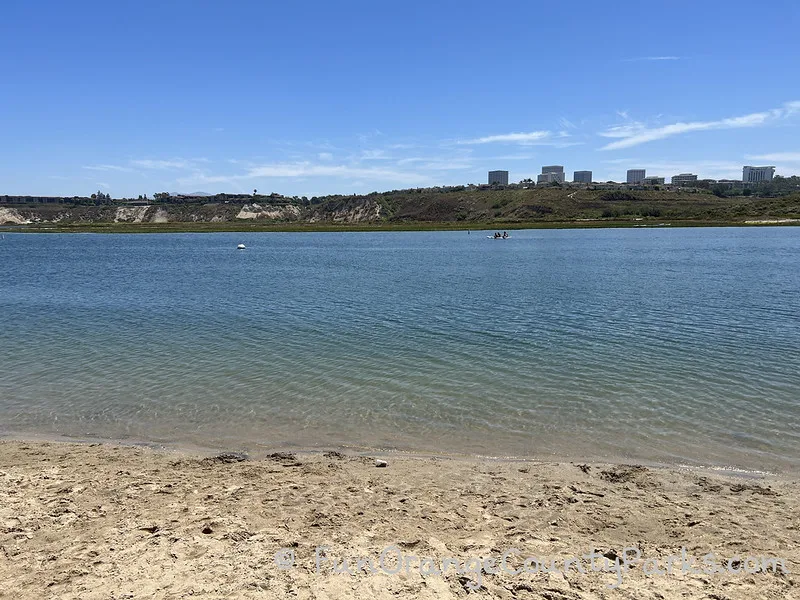 North Star Beach in Newport Beach's Back Bay is in the same general geographic area as Newport Dunes (above), except the opposite side of the bay and a little further inland. So much of the area is protected as a nature preserve.
This City of Newport Beach spot is designed for launching recreational watercraft like kayaks, outriggers, canoes, and paddleboards. The beach area is VERY small, but the water play is fun and airplanes fly over from Orange County Airport. This is NOT a swimming beach, but more of a wading spot for toddlers.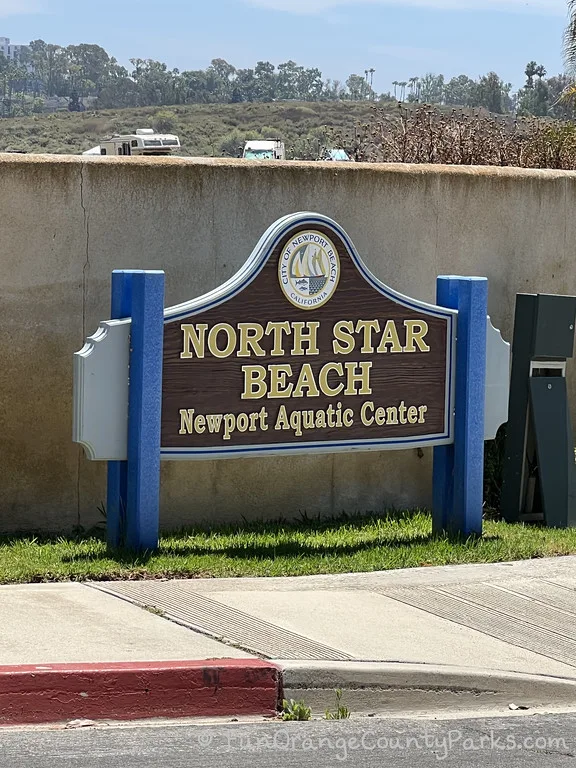 There are quite a few things to be aware of at North Star Beach and also a lot of links to share about it, so I ended up writing a full post on it.
Read my post about North Star Beach in Newport Beach Back Bay to get all the details on this spot.
Marina Park in Newport Beach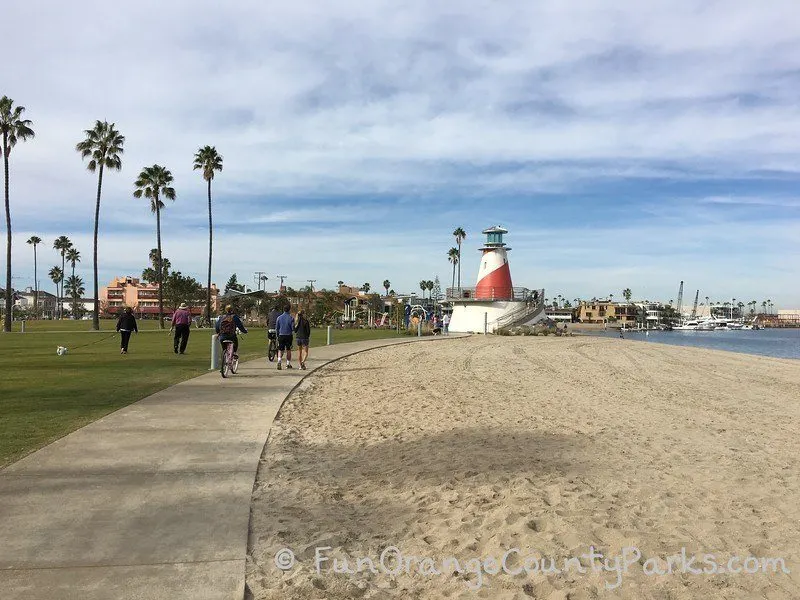 And here's a 5th beach that became more toddler-friendly after Marina Park opened nearby.
It's adjacent to a wonderful lighthouse themed park and playground. Wading can happen on the harbor side where there are no waves.
Read my post on Marina Park in Newport Beach.
I have had one parent complain of rocks that hurt her child's foot, but otherwise no reported issues over the years this one has been included on the list. Could be seasonal since beaches tend to have the sand wash in and out over the year (summer = more sand, less rocks)?
Mother's Beach in Huntington Harbour
A favorite for the Huntington Beach area is Mother's Beach inside Huntington Harbour (thanks to reader, Meg, for pointing that one out)!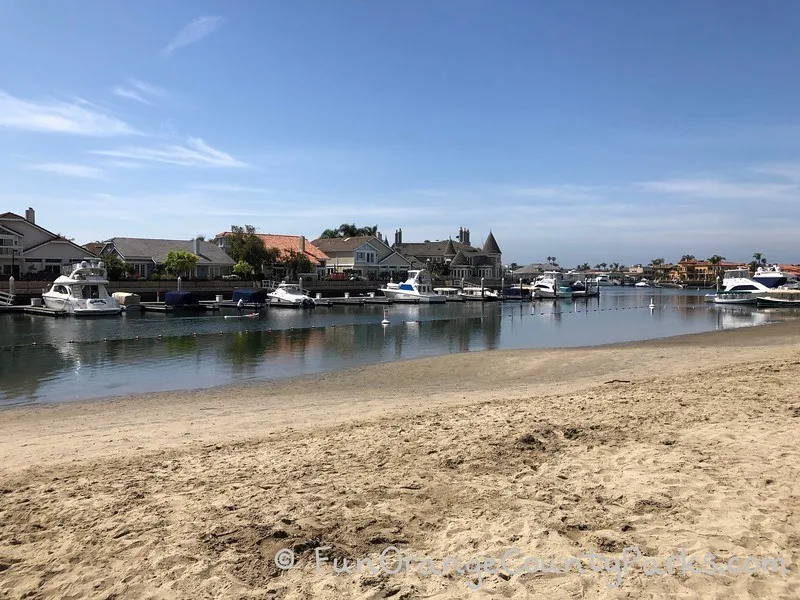 This one has an awesome pirate-themed playground and it's somewhat off the beaten path (except on popular weekends and holidays when it can be really busy)!
Read my post about Seabridge Park and Mother's Beach in Huntington Harbour.
---
So that's it! If you can think of any other toddler beaches in OC with NO waves, please let me know! I do know of another in Huntington Harbour, but the parking is pretty impossible so I've not included it here.
And if you want to know what to pack for your beach trip – read my tips in What to Bring to the Beach and How One Parent Can Carry It All.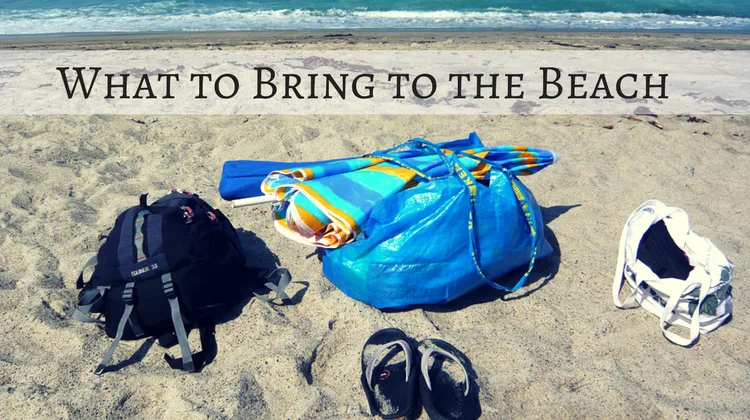 Another option is to go play at a beach without going into the water! You can grab a bite at one of these Best Family Friendly Beach Restaurants in Orange County (one is at Corona del Mar State Beach) while the kids play in the sand or go play at one of these 10 Beach Playgrounds in Orange County.
Originally posted in August 2013.