Newport Dunes beach cottages weren't even on my radar during my days as a student at UCI. I drove by the corner of Jamboree and PCH countless times.
My husband and I lived near Rogers Gardens, so we explored most of hilly Newport Beach and Corona Del Mar on foot.
We even walked Back Bay Drive. For some reason, I never ended up at Newport Dunes resort. With its wealth of RVs and fees for parking, I would just drive past with my curiosity never satisfied.
Fast forward, um, fifteen years. Our family of four packed up our things for a Saturday overnight back in 2011 at one of "The Dunes" 20+ beach cottages.
Now fast forward, um, another 8 years and I was invited back on a press visit as a kickoff to Spring Break and the summer season.
Surprisingly, not much as changed. It's still a great spot for families to celebrate special occasions.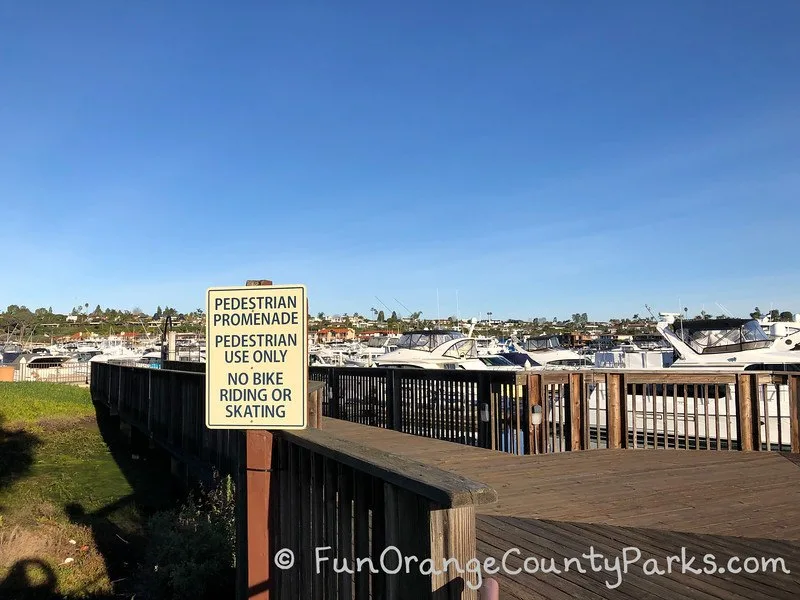 There is a Pirate Playground here at Newport Dunes. It's in a pretty location with a view of the lagoon. You will also get to see airplanes taking off from John Wayne Airport.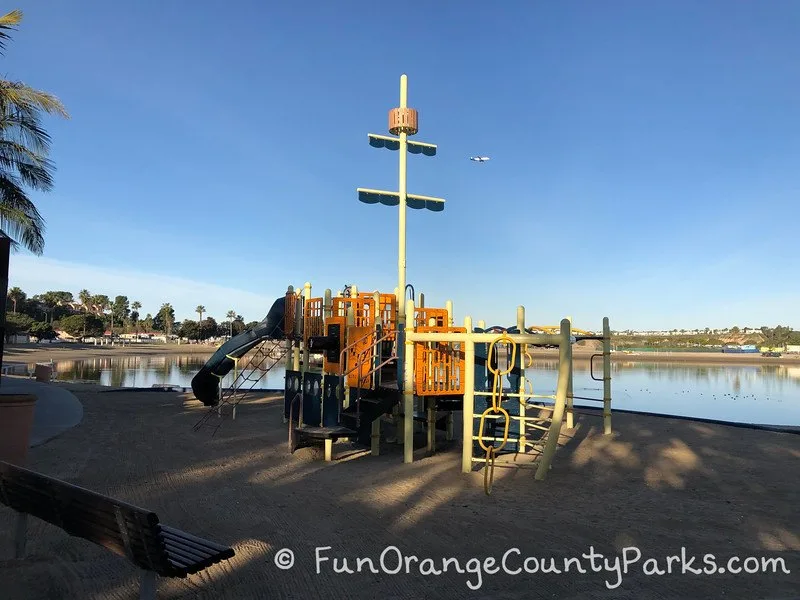 There are two baby swings and 2 bench swings near the blue whale on the sand.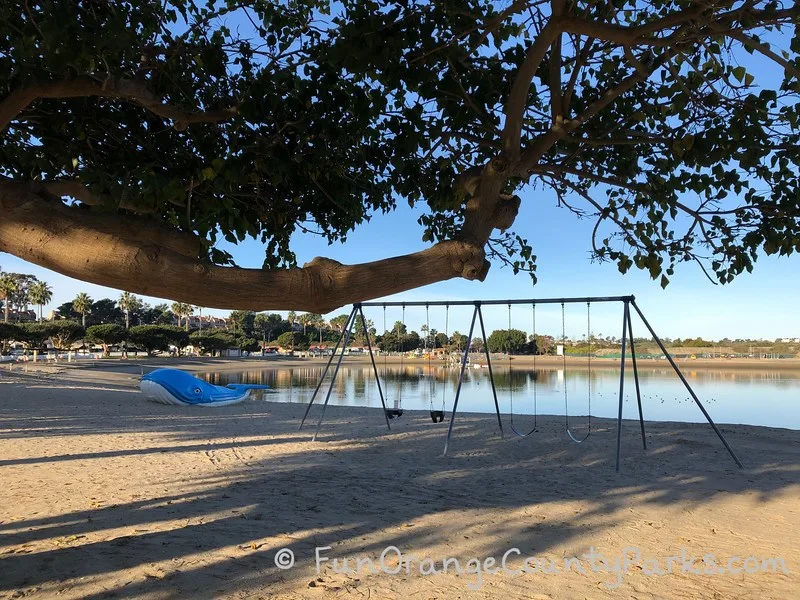 Celebrate Special Occasions at Newport Dunes
In addition to the 372 RV sites, there are 50,000 sq. ft. of bookable space for entertaining on the 110 acre resort in the form of: pavilions, cabanas, marine terrace and grass, and indoor space.
The activities and events are for adults and kids. There are crafts, open outdoor games, jewelry making, ping pong, family bingo, and arcade/video games scheduled throughout the day when you stay.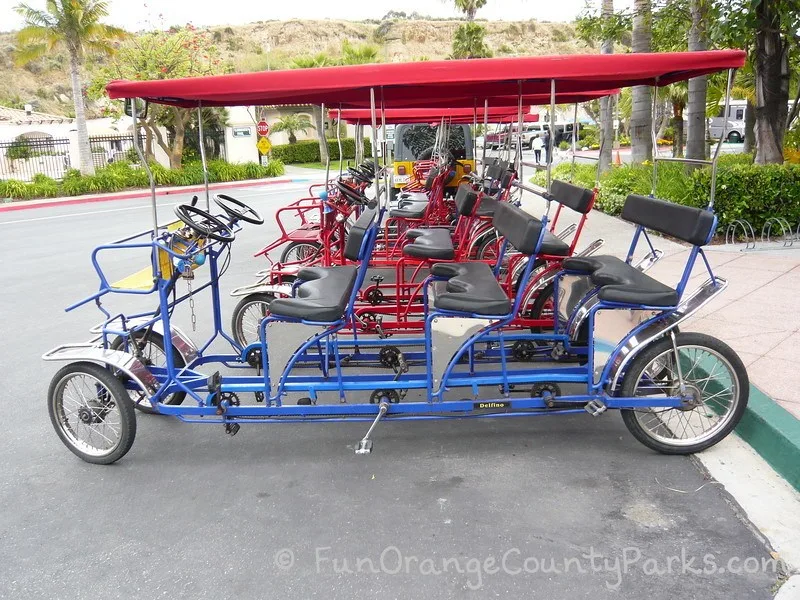 I think "Party Central for families" is an apt description of the resort. The atmosphere is festive and there's a flurry of activity everywhere you look.
Next door to our cottage, we spotted a gathering of prom dates with parent chaperones. There was a luau a few doors down. Our other neighbors were a family who'd invited 3 or 4 other families for a barbecue cookout and roasting marshmallows over the fire pit.
It's a great spot for special occasions where you don't have to worry about being loud and disturbing other patrons. Kids can run wild on the beach in front of the cottages.
The resort is set up perfectly for walks, strolls, and surrey rides to the on-site Village Center market for supplies and entertainment – and a huge assortment of ice cream treats.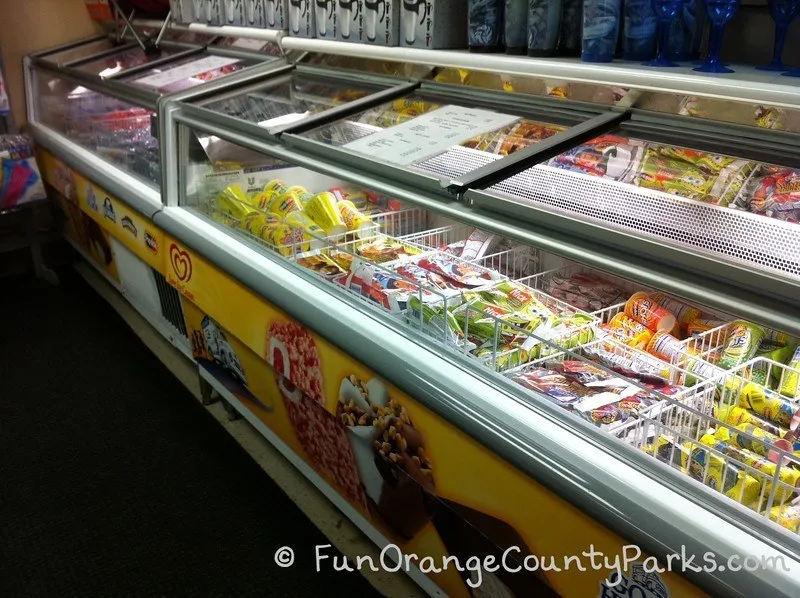 You can rent surrey carts on land – and kayaks, stand up paddle boards, and 14' sailboats and catamaran for watersports.
The aquatic park is a unique opportunity to play on big inflatables out in the bay.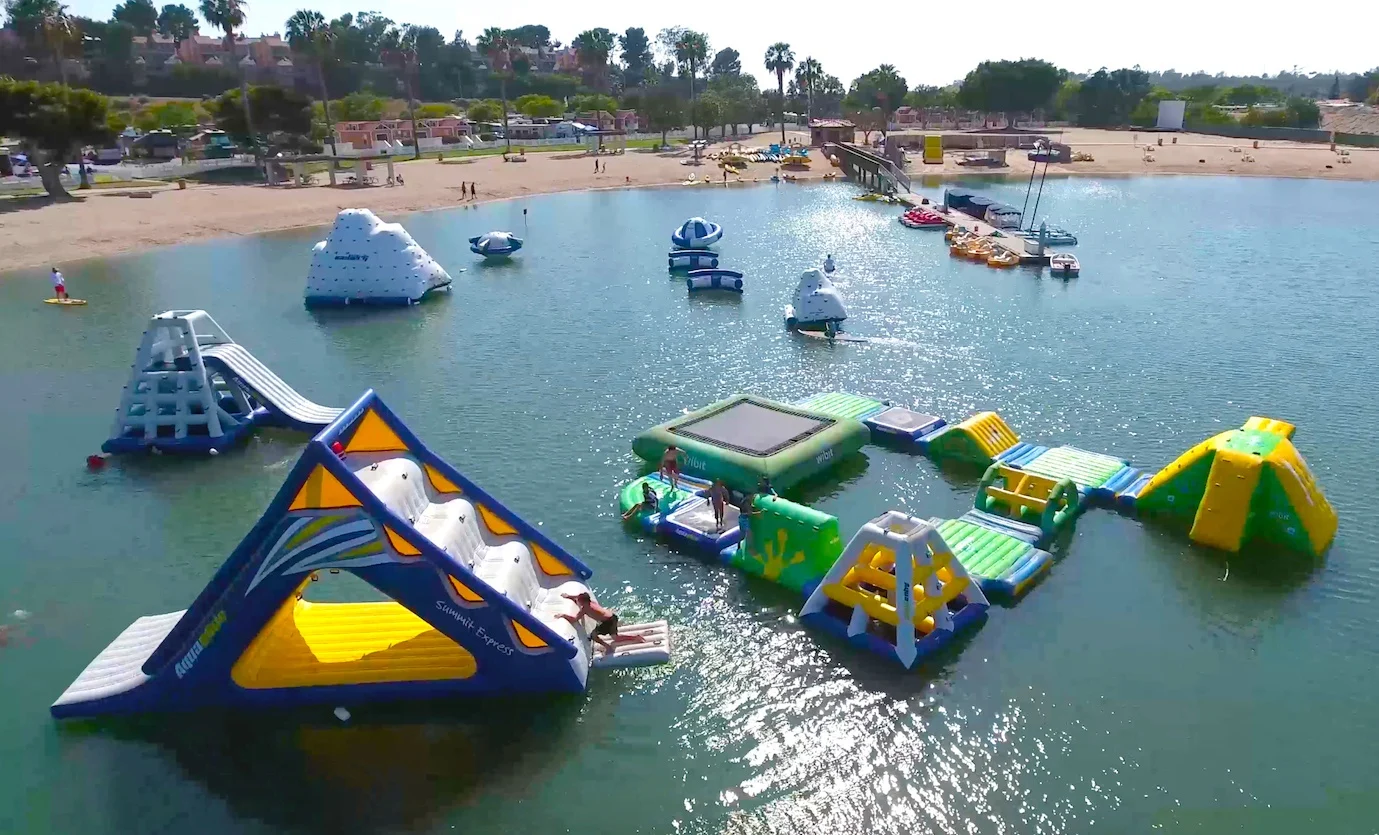 Photo courtesy of Newport Dunes
Where to Stay at Newport Dunes
If you have your own RV, you can reserve a spot in a variety of locations tucked under Pacific Coast Highway around the lagoon.
We liked our complimentary stay in one of the 10 beachfront cottages. The loft is the coolest part of the large cottage for the kids.
It's a huge open space that's about four feet tall. There are little windows where our kids talked to the kids in the cottage next door.
Bring sleeping bags and pillows for a campout up there. You could fit at least 4 to 6 kid size sleepers up there.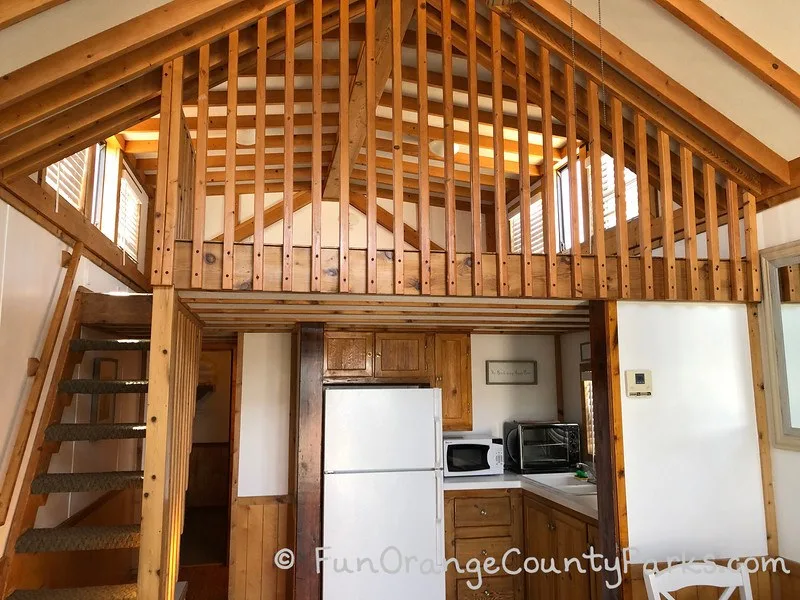 Cottages have a kitchen with a full-size refrigerator, microwave, and basic pots & pans, as well as dishes and mugs. I don't know why you'd use it, but there is also a TV and DVD player. I loved the sound system with built-in speakers for listening to the radio.
You'll pay a premium for beachfront cottages (prices here), but parents will like the little decks leading out to the beach where you can sit and watch the world go by.
If you stay in the beach cottages, bring: sleeping bags, pillows, chairs for the deck or to sit around the fire pit. When you reserve your cottage, ask about renting a fire pit so you can make s'mores. Try to request an end unit for more privacy.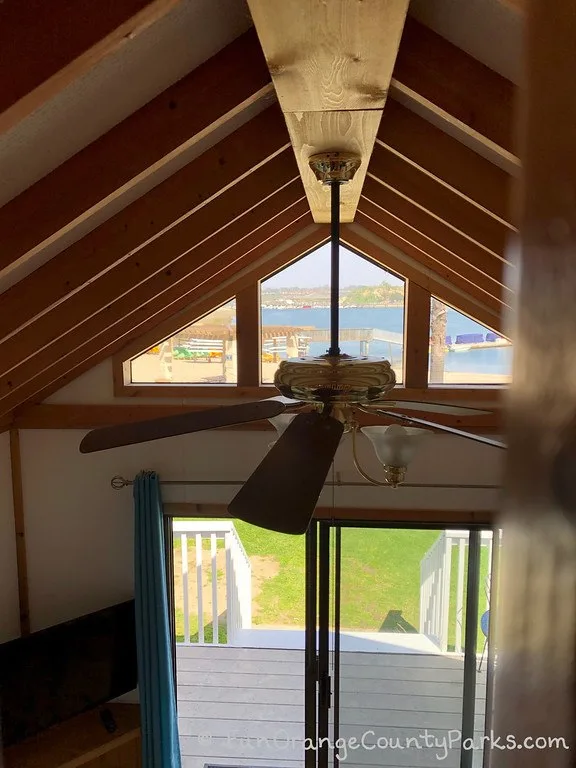 You can also book one of the 11 large premium cottages or 6 studio cottages. These options don't have the beachfront location and the camping cottages are a little more bare bones, but still close to the lagoon.
When you click the Make a Reservation or Book Now buttons, you will be taken to the reservation system page and you will need to go to the Filters section and SELECT "Site Type" from:
Cottage Large
Cottage Beachfront
Cottage Small
Where to Eat at Newport Dunes
We all agreed our brunch experience was the best part of our stay. The staff at the Back Bay Bistro were so friendly and helpful! Our food was absolutely delicious and the views and setting were perfect for families.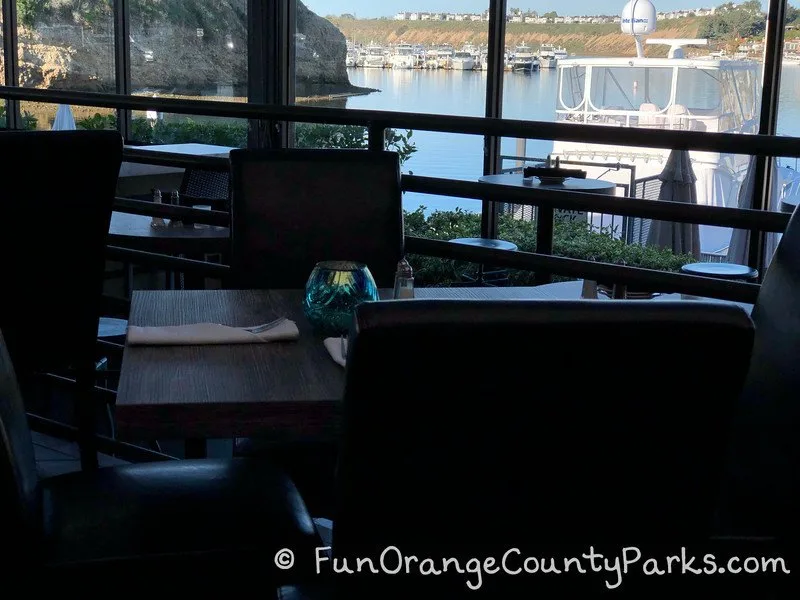 My husband liked that we didn't have to get dressed up, since we were "camping." My kids loved the chocolate fountains. They had crayons and placemats to color for the younger kids.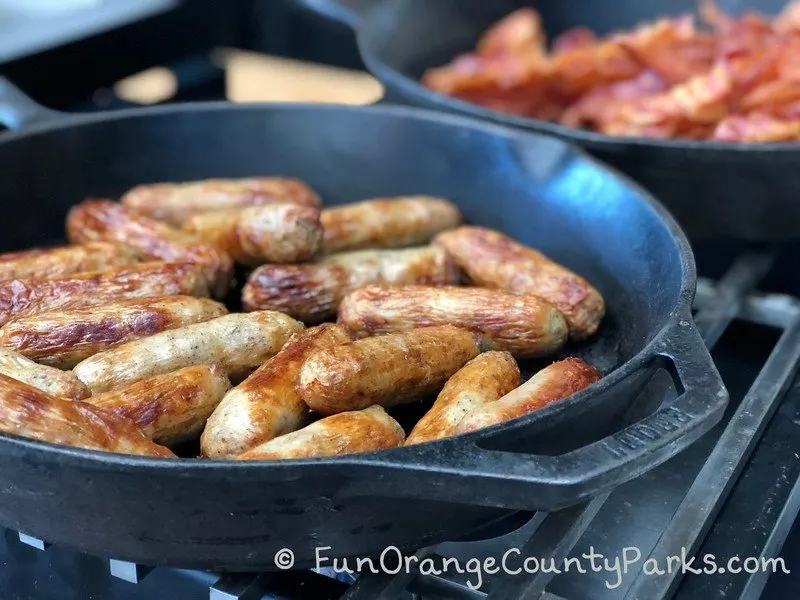 I am a chowder buff and their seafood chowder was the best! I've never had good chowder offered at a buffet – so that spelled t-r-o-u-b-l-e for me. Omelette or chowder? Hmmm . . .
The restaurant offers a Saturday Brunch or a Sunday Champagne Brunch. Their full menu is available online. We have been back to the Back Bay Bistro many times since our first visit to bring extended family and friends on special occasions.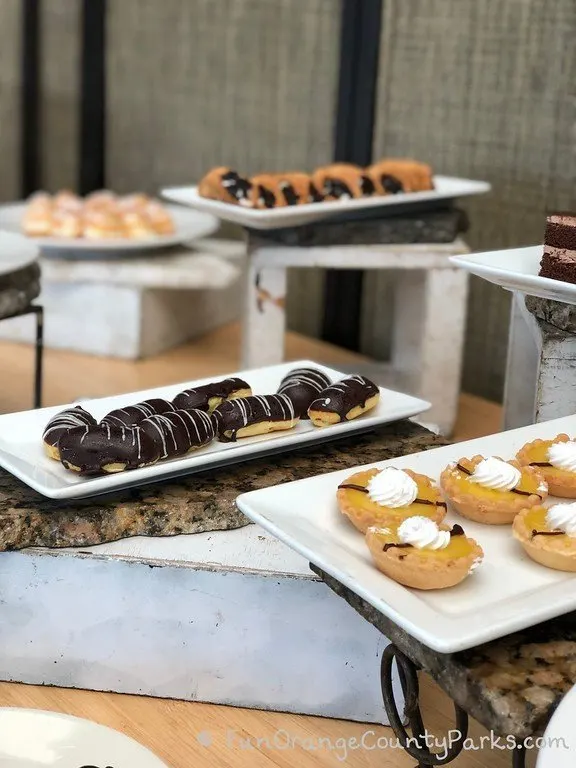 Tips
Check the official Newport Dunes website for more information.
You can park 30 minutes for free and then get validated for 2 hours when dining at the restaurant. Day use costs are comparable to beach parking with $20 for 8 hours.
Parking rates and answers to Frequently Asked Questions are available on the official Newport Dunes website.
4th of July is probably the busiest day of the year at Newport Dunes and can book up years in advance.
Don't forget to make reservations for brunch at the Back Bay Bistro when you make lodging reservations.
Movies on the Beach (Fridays and Saturdays during the summer) start as soon as the sun goes down. Bring jackets, blankets, and chairs.
Because the lagoon is a natural area, there can be stingrays in the warm shallows. Pay attention to the signs and even talk to the lifeguards during the summer. Some years can be worse than others.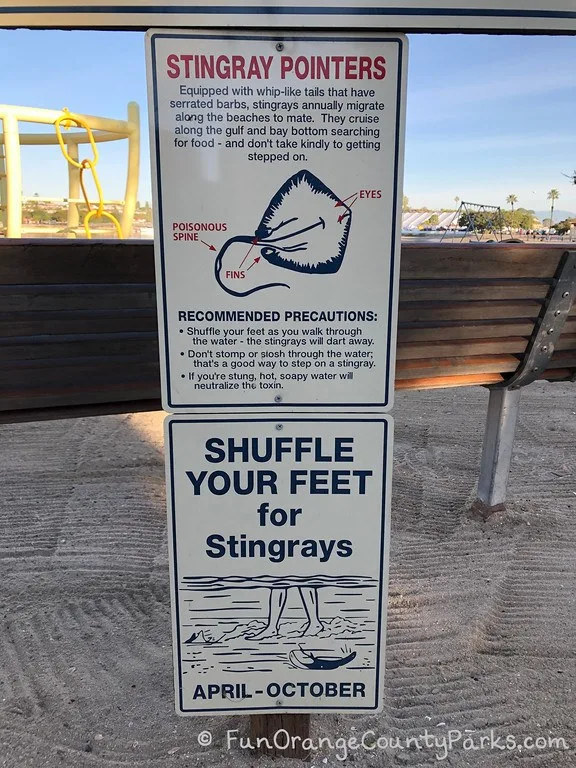 This is a busy place, so be prepared for crowds at the pool during peak play hours.
There are additional fees for pets and parking additional cars.
Water quality mirrors that of the Newport Back Bay, so it might be slightly better to swim at high tide rather than low tide. You can call ahead to find out the tides. The best part for young swimmers? No waves!
There are coin-operated laundry facilities.
To sum it all up, Newport Dunes is a great place to celebrate special occasions near the beach. If you don't like crowds and you're looking for a quiet getaway – this is NOT the place to come. It's for parties and loud fun. Some families treat themselves to a big extravaganza once and others come back year after year.
Even if you don't come to stay at the resort, don't forget to try out a weekend brunch at the Back Bay Bistro!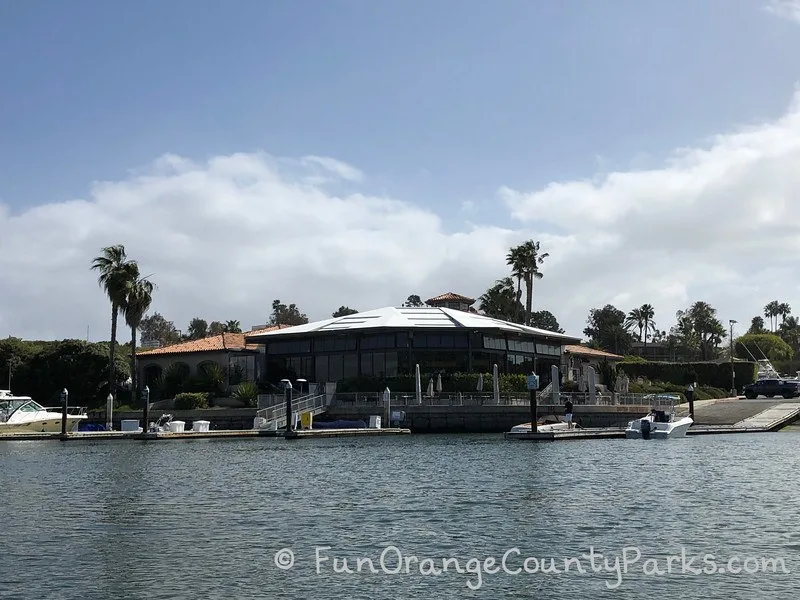 More of my blog posts including Newport Dunes
Disclosure: In 2011, my family received a complimentary stay and meal at the resort in order to complete an unbiased review. The resort did not request that any specific opinions be expressed. In March 2019, I was invited back for a media preview where I received free parking and lunch – as well as a tour of their grounds. As always, all opinions are my own.
Originally published in June 2011.