Bonita Canyon Sports Park in Newport Beach is at the corner of MacArthur Boulevard and Bonita Canyon Drive near the 73 Tollroad/Freeway.
Although the park appears to be on Bonita Canyon Drive, the entrances and parking areas are actually along Ford Road which runs parallel.
The grass is incredibly green and it looks to be the perfect setting for a picnic.
The play equipment for 5-12 year olds is set among the baseball fields. The 2-5 year old playground is farther down Ford Road near the tennis courts and soccer field.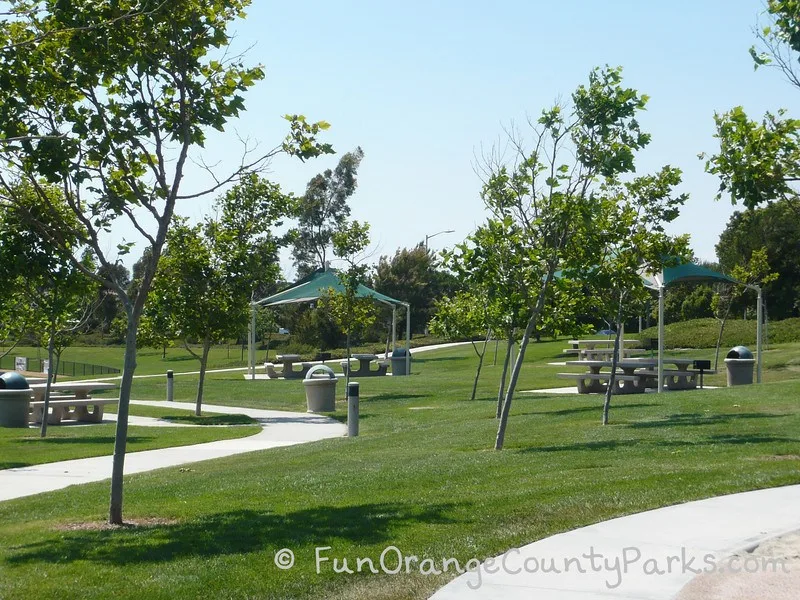 How to Get to Bonita Canyon Sports Park in Newport Beach: The park has easy access along MacArthur Boulevard. But it's also reachable from the 73 Tollroad. It just depends on your approach. If you are taking MacArthur from Interstate 405, you will drive quite a way–past the airport, businesses, until you cross Bison. Then look for Bonita Canyon and turn left. Turn right onto Mesa View Road and turn right onto Ford. (From the 73, you can exit at Bonita Canyon where you will turn AWAY from UC Irvine and towards Newport Beach. Then you'll turn left on Mesa View to connect with Ford). Address: 1990 Ford Road, Newport Beach. MAP to Bonita Canyon Sports Park in Newport Beach
Recommended by: Wright Creativity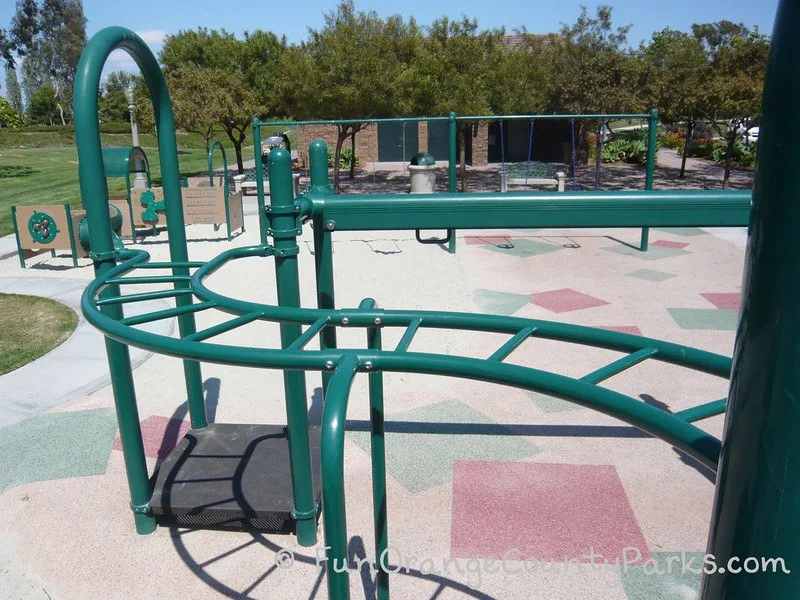 Highlights
You could view this as a highlight or a head-scratcher–there are two distinctly separate playgrounds comprising Bonita Canyon Sports Park.
Playground #1 is the first one you'll hit on Ford Road. It's appropriate for 5-12 year olds. My 7yo had a blast. It had monkey bars, zip track, high slides, even a smaller structure with tunnels and manipulatives. It also had 2 baby swings and 2 bench swings. Plenty of benches. Easy to view the kids. Nice bathrooms.
Playground #2 is at the dead end of Ford Road and appropriate for 2-5 year olds (not really within walking distance). We piled in the car to visit this structure. It looked like a great birthday party spot, not very extensive play structure, another nice bathroom building, picnic tables, amphitheater, tennis courts, soccer field. No swings. No sand.
Conclusion: If all your kids are toddlers, you'll be in heaven at Playground #2. If your children are all 5+ — Playground #1 is the one for you.
For me, with one child over 5 and the other under 5 — I'd rather play at San Miguel Park just around the corner.
2 separate playgrounds.
Possibly busy when fields are in use.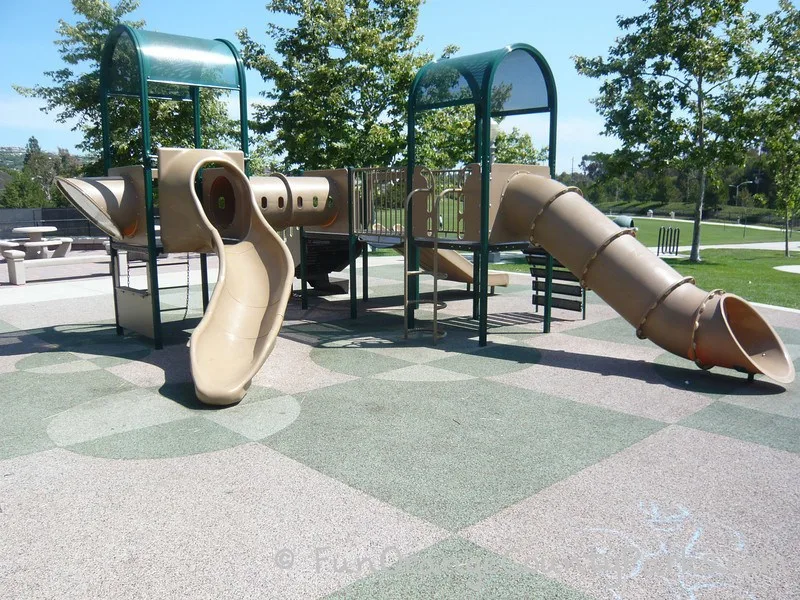 When are the pickleball courts open at Bonita Canyon Sports Park in Newport Beach? Basically dawn until dusk since there are no lights. You need to consult with the City of Newport Beach for official hours, but right now those Open Court Hours and contact info to get official answers to your questions are listed on the City of Newport Beach Recreation and Senior Services pages.
Checklist:
Dedicated free parking lots
Playground #1: Sand and recycled rubber play surface (play surface updated since this photo)
Playground #2: Recycled rubber play surface
Very nice restrooms, especially impressed with tile mosaics over drinking fountains
Some shade sitting at covered picnic tables and benches
Easy to view kids at both parks
Soccer field, baseball diamonds, tennis courts
Nearest public library: Newport Beach Public Library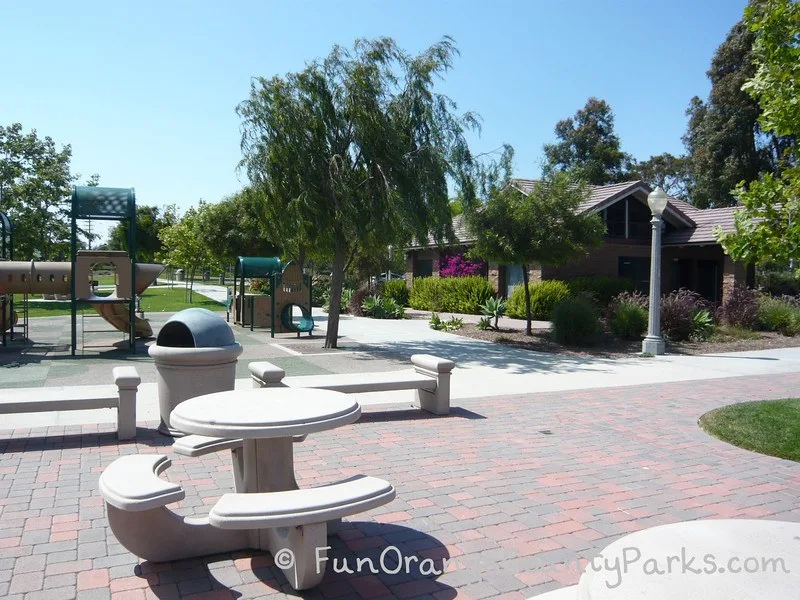 Parks Nearby Bonita Canyon Sports Park:
Originally published in July 2009.