Arroyo Park in Newport Beach is the second "Arroyo" Park on this blog. The other one is in Yorba Linda. San Juan Capistrano has one by the same name, but it's just a "pocket park" with no playground.
The location of this one is kind of cool because it's below street level and near the toll road. We made our first visit on Father's Day after strolling around some of the local beaches and having lunch at Islands Restaurant on Bison. It's a little oasis nearby.
How to Get to Arroyo Park in Newport Beach: It's right near the 73 Tollroad off Bison and McArthur. Everybody has their own way to get to MacArthur — one way is to exit Interstate 5 at MacArthur. Drive towards the beach and turn left onto Bison. Prepare to turn right. You will see Islands on your left and before you cross the bridge you'll turn right into what looks like apartment complexes. Bear left and you'll drive down into a parking lot where you'll find the park and a basketball court. MAP TO ARROYO PARK IN NEWPORT BEACH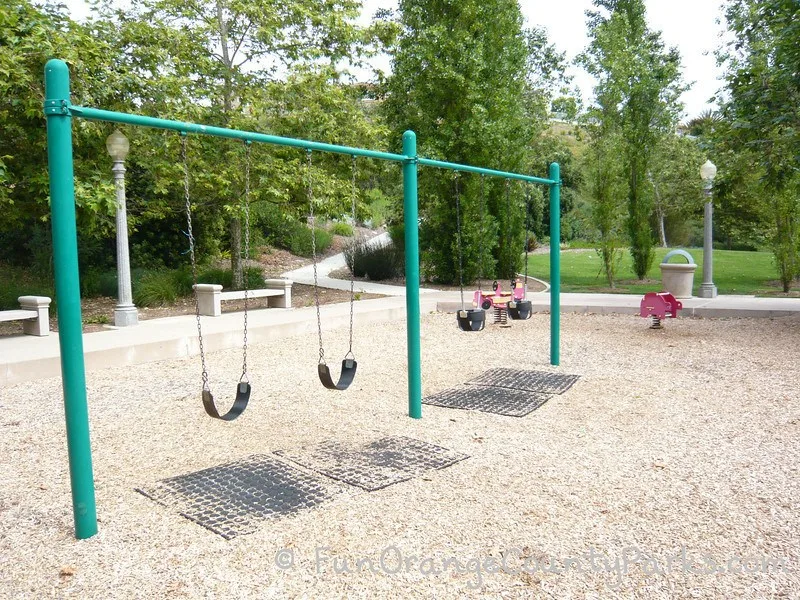 Highlights:
I have a feeling only locals know about this place
The picnic tables are round concrete and right on the playground with an arbor
The basketball court is beautiful!
There are restrooms right near the playground
You can see your kids from every angle
Any park with a teeter-totter gets high points from me
Ride-on fire engine and a little clubhouse, too.
2 baby swings, 2 bench swings.
Fun to run the bases on the nearby baseball diamond. We had a virtual game there!
Then we ran the field to the back of the park where a trail leads up to the apartments.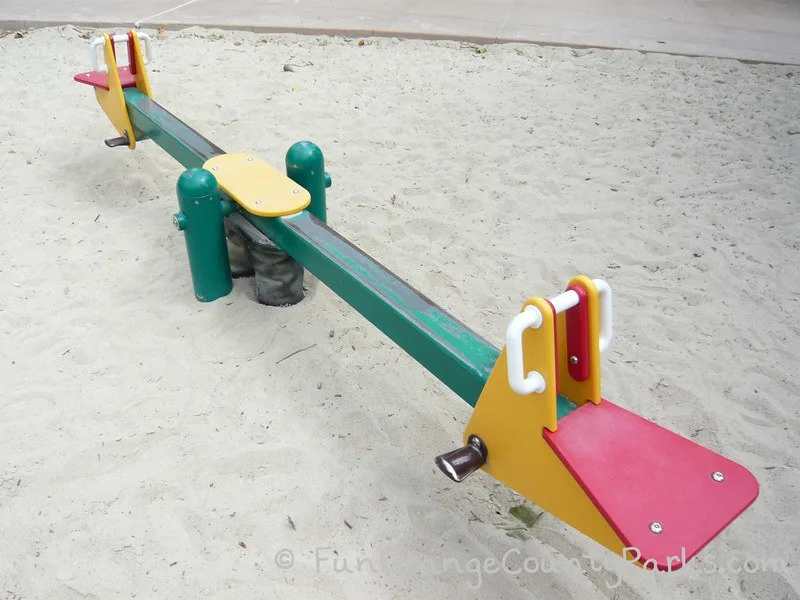 Nature Connection: There are great locations for spotting birds back on the trail past the fields. Bring your binoculars and see what you can spot! I always see the best birds in vacant lots. Practice closing your eyes and listening for birds!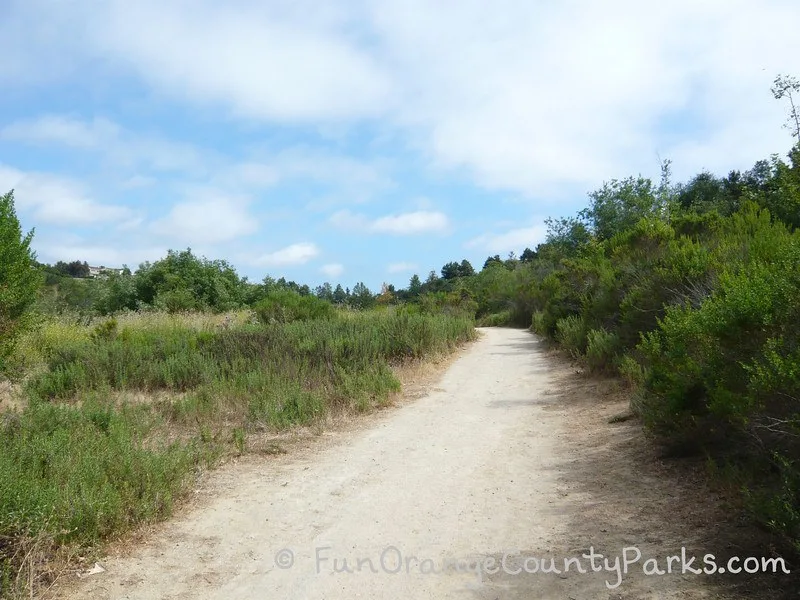 Be Aware:
The big kid structure was pretty high off the ground with those lovely ladders with wide spacing that we all hate. However, there's lots to do around that structure.
Watch for wildlife on the trail.
Could feel a little isolated if no one was around. Bring a friend or a play group – or go as a family.
It was busy on a weekend morning with sports activities on the field.
When we were there some of the grassy areas were roped off for re-growth.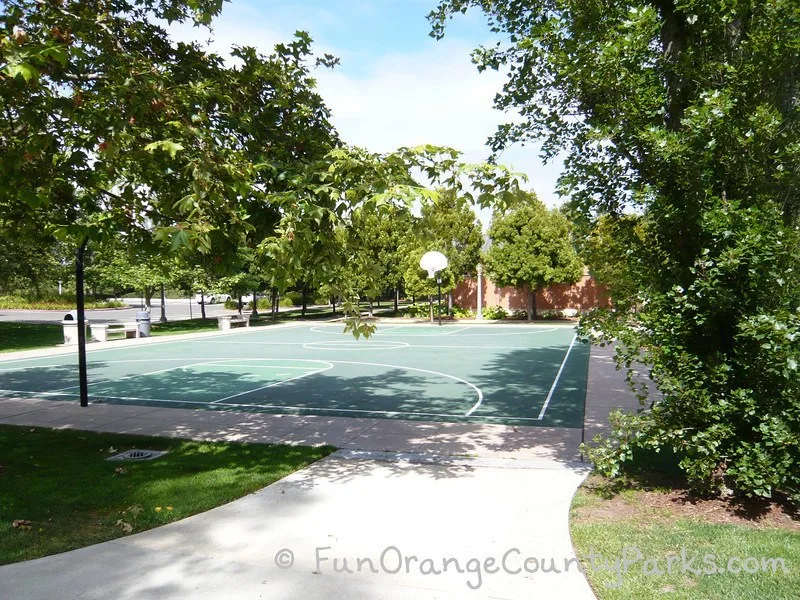 Checklist:
Dedicated parking lot near the playground and bathrooms
Sand play surface
Drinking fountains and restrooms
Basketball court
Picnic tables and grills
Baseball diamond and soccer field with lights
Official city website: Reserve up to 2 tables in the picnic area and BBQ area by calling 949-644-3151. (City of Newport Beach website)
Nearest public library:Newport Beach Central Library in Fashion Island (Events Calendar)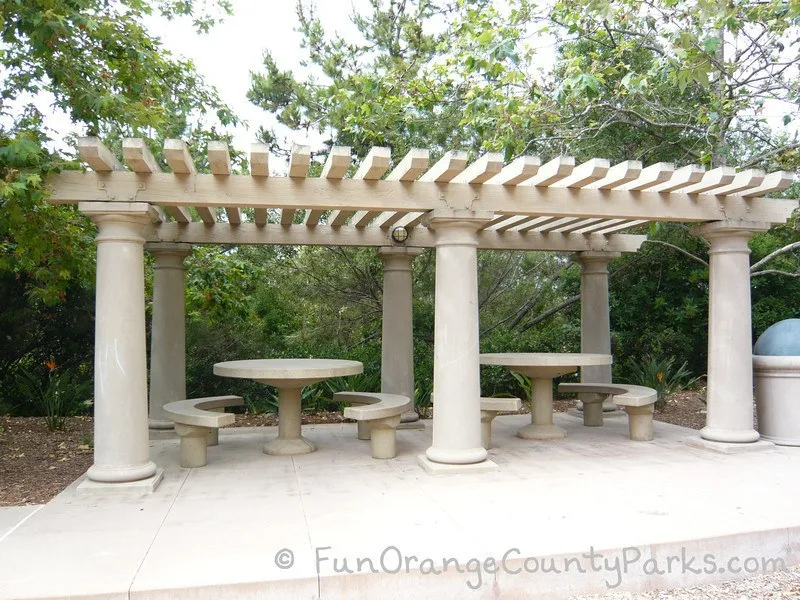 Nearby parks:
Originally posted in July 2011.