San Joaquin Wildlife Sanctuary in Irvine is an oasis of hidden nature.
The ponds are tucked away between bustling Jamboree Road and the quieter Harvard Avenue with an entrance off Campus Drive.
It's the perfect location for the Sea & Sage Audubon House – the first stop on our visit. The volunteer staffing the house was extremely helpful in pointing out the highlights we'd soon see out on the trails.
The nature center is on my list of 17+ Family-Friendly Nature Centers in Orange County.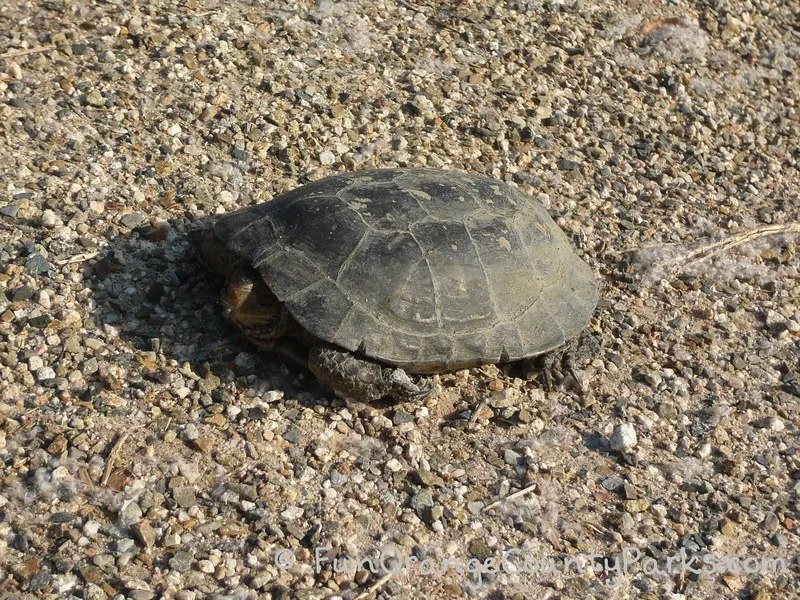 Directions to San Joaquin Wildlife Sanctuary in Irvine: Very near the UC Irvine campus off Campus Drive.
Exit Interstate 405 at Culver if you are coming from the north. Turn right onto Campus Drive so you will be heading in the correct direction to turn onto Riparian View after you cross Harvard Ave.
If you are coming from south of Culver on the 405, you can also exit at University Drive and just head all the way across Harvard Ave as it curves around to hit Campus Drive, then turn right onto Campus Drive with a quick right onto Riparian View. (Address: 5 Riparian View, Irvine, CA) MAP TO SAN JOAQUIN WILDLIFE SANCTUARY
Special Note — You cannot turn into Riparian View if you are coming towards UCI from Jamboree on Campus Drive. The only way to turn onto Riparian View is if you are coming from UCI going towards Jamboree and make that quick right over the bridge.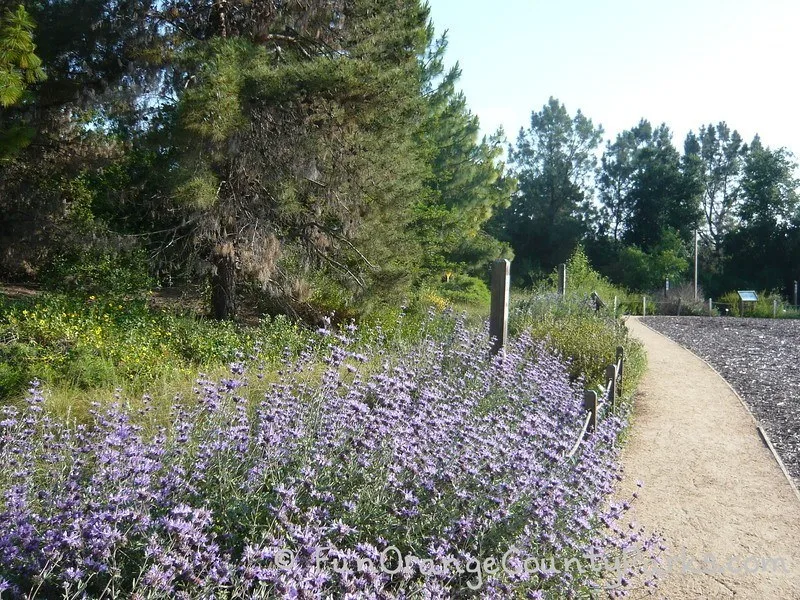 Highlights:
Wide paths wind around ponds, streams and over bridges for easy wildlife viewing.
Tons of paths with a number of different routes to explore – and you can even combine with walking around UC Irvine or along the bike path that runs beside University Drive.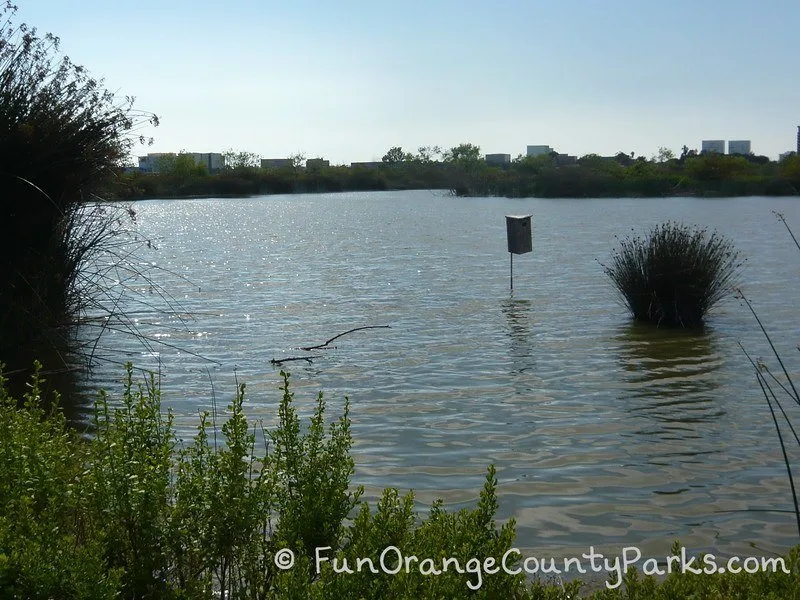 On our visit we saw: Great Blue Heron, Osprey, Egrets, Hummingbirds, Avocets, Stilts, Swallows, Mallards, Cinnamon Teal, and even a turtle.
The volunteer at the Audubon House (Mr. Jenkhins) was definitely a high point of our trip! He had such enthusiasm for the wildlife and got right into explaining it all to the kids in a way that made it exciting for them, too. (I'd definitely recommend timing your first visit to include a trip into the Audubon House). You can even check out binoculars.
The Irvine Ranch Water District also has a visitor center behind the little yellow house.
We saw lots of babies on our May visit (avocet chicks, ducklings, and a baby osprey).
Don't miss the beautiful Butterfly Garden behind The Duck Club and parking lot.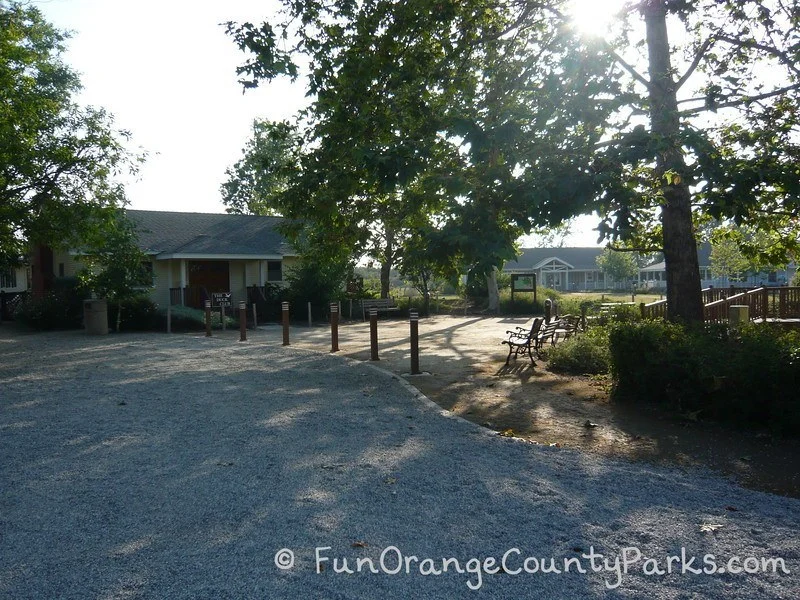 Be Aware:
The restrooms are in the building across from the Audubon House. Stop here before heading out! There are some restrooms out on the trails, but not as nice as these. The restrooms are open until 6:00pm.
Teach the kids some basics of birding before you go. Click for the "code of birding ethics" on the Sea & Sage Audubon Society website.
If you are prone to hay fever or allergies, come prepared. There was lots of pollen and "cotton" from the cottonwoods flying in the air on our visit.
Watch the weather – it can be foggy and breezy here. The paths could be muddy after a rain.
There were signs about mosquitoes (no surprise with all the water). I didn't see any on our visit – but it wasn't dawn or dusk, either.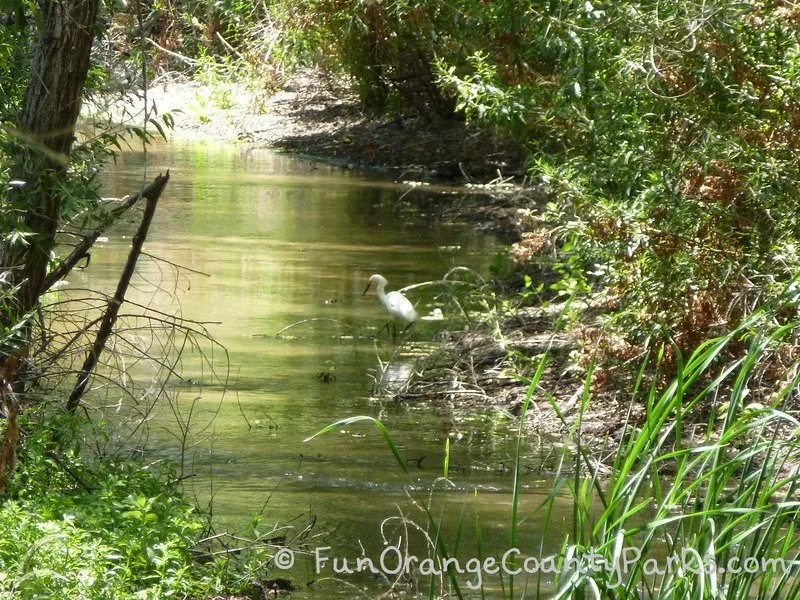 Checklist:
The San Joaquin Wildlife Sanctuary is open from dawn until dusk every day.
The House is open daily from 8:00am – 4:00pm.
Parking and admission is FREE.
We stayed for 3 hours and didn't see the whole place. You can plan for short or long visits.
Check the website for special events, education programs and summer bat walks.
Gravel/dirt paths. Wear comfy shoes for walking.
NO playground – this is a natural area.
A nice place for a peaceful walk with the family.
Bring binoculars, camera, water, first aid kit, and cell phone.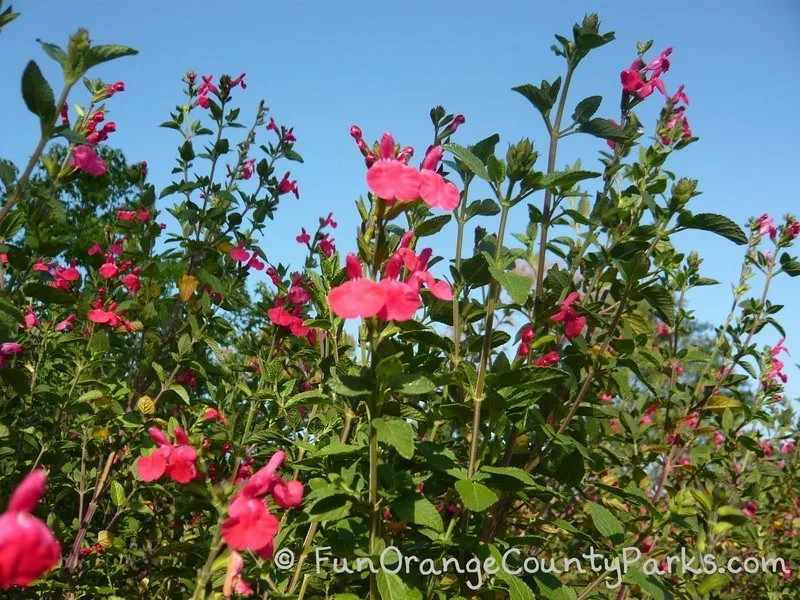 Originally published in May 2010.