Eastbluff Park in Newport Beach is a nice little neighborhood playground near a baseball diamond.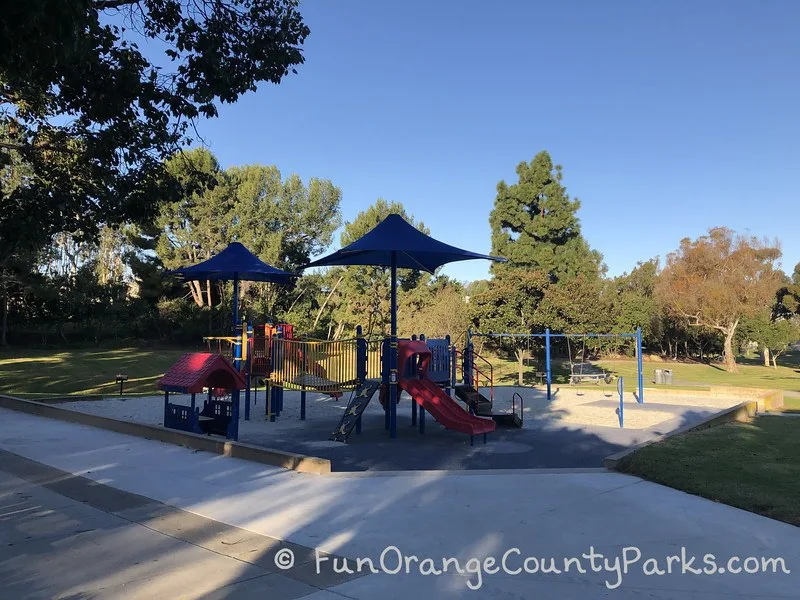 How to Get to Eastbluff Park in Newport Beach: On Newport Beach side of the Back Bay. Turn on Vista Del Sol off Eastbluff Drive and right on Vista Del Oro. Behind Eastbluff Elementary and Ralphs Shopping Center. (Park Address: 2555 Vista Del Oro, Newport Beach) MAP TO EASTBLUFF PARK IN NEWPORT BEACH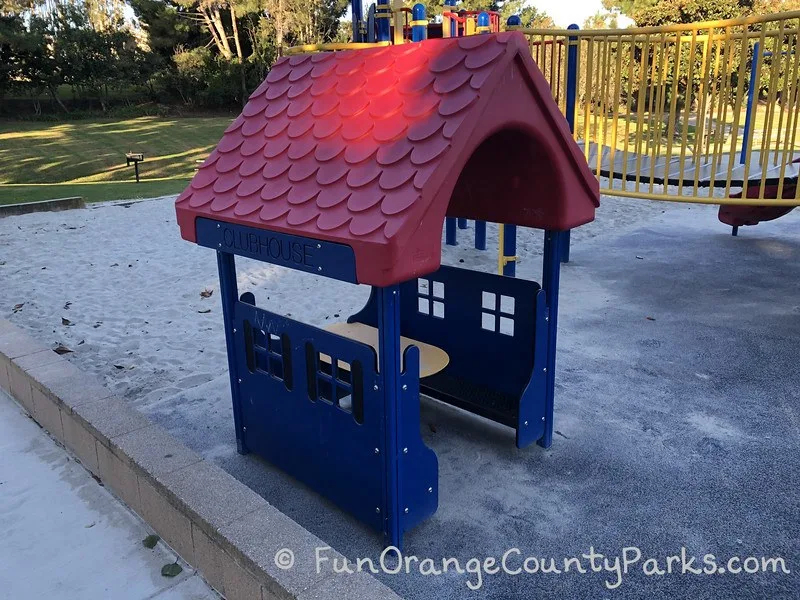 Highlights:
Fun to watch airplanes taking off from John Wayne Airport
Small park on greenbelt – quiet as long as there are no baseball games at nearby diamond.
Shade in the morning
Clubhouse for pretend play
Double slide for younger kids, plus a short single slide
Double curvy slides for older kids
Bridge between play structures
2 baby swings and 2 bench swings
Near Newport Back Bay so the weather is a bit cooler and breezy compared to inland
There's a small shopping center very nearby where you could pick up lunch at Ralphs or kid-friendly (but slightly pricey) Mutt's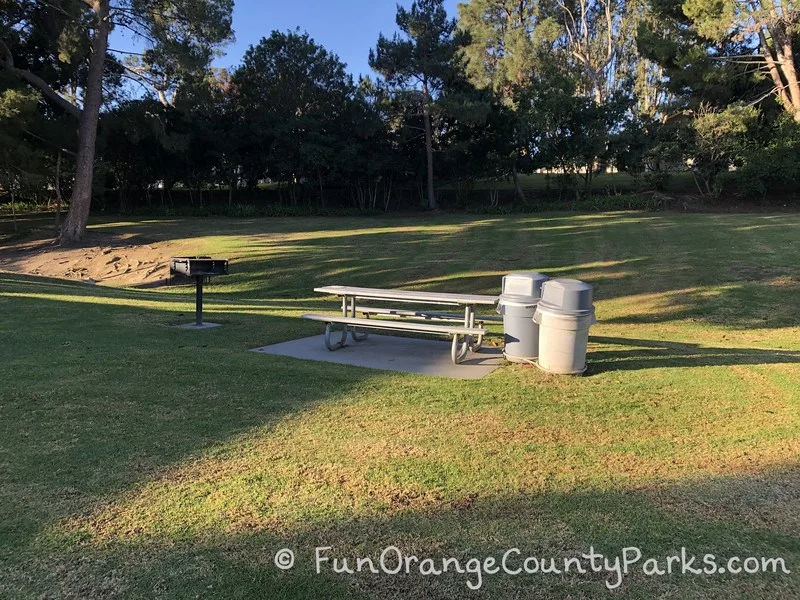 Be Aware:
A few openings where toddlers could fall – especially near the climbing net near the bigger slides
Small shades on playground that don't really provide much actual shade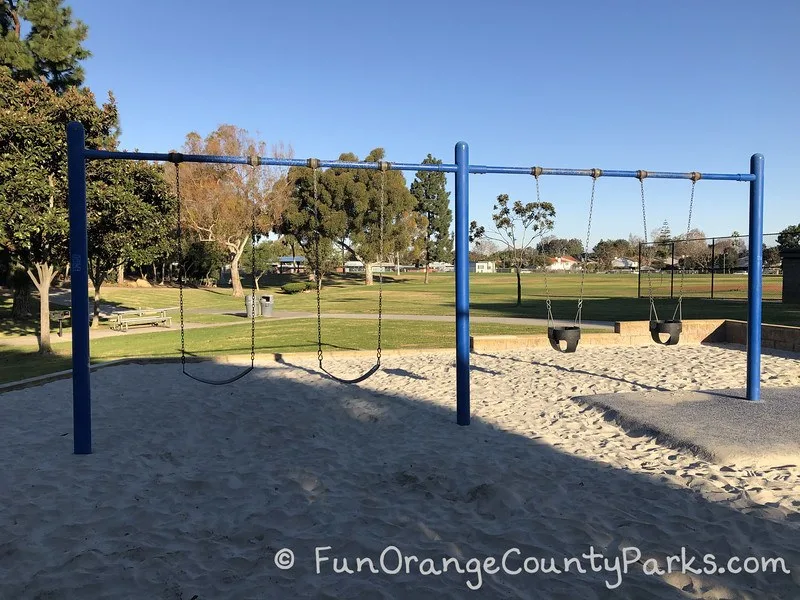 Checklist:
Sand (particularly grainy) and recycled rubber play surfaces
Dedicated parking lot
2 barbecues and picnic tables
No shade on playground – except in early morning hours
Bathroom right near play area (campground-style with stainless steel toilets and spiderwebs). However, very clean.
Nearby Eastbluff Shopping Center with Ralphs, CVS, and restaurants
Official Newport Beach website for Eastbluff Park in Newport Beach
Nearest public library: Newport Beach Public Library
Newport Beach parks near Eastbluff Park:
Originally posted in May 2008.