Caspers Wilderness Park outside of San Juan Capistrano / Rancho Mission Viejo is absolutely beautiful. I hiked and camped here with my husband when we were college students. We have visited the park and playground for over 20 years.
Spring is my favorite time to visit because of the greenery. It's an especially vibrant park in the official OC Parks system because of its representative native California plant species.
We've seen hawks, turkey vultures, a woodpecker, deer, rabbits, and squirrels. Even fox while we were camping here!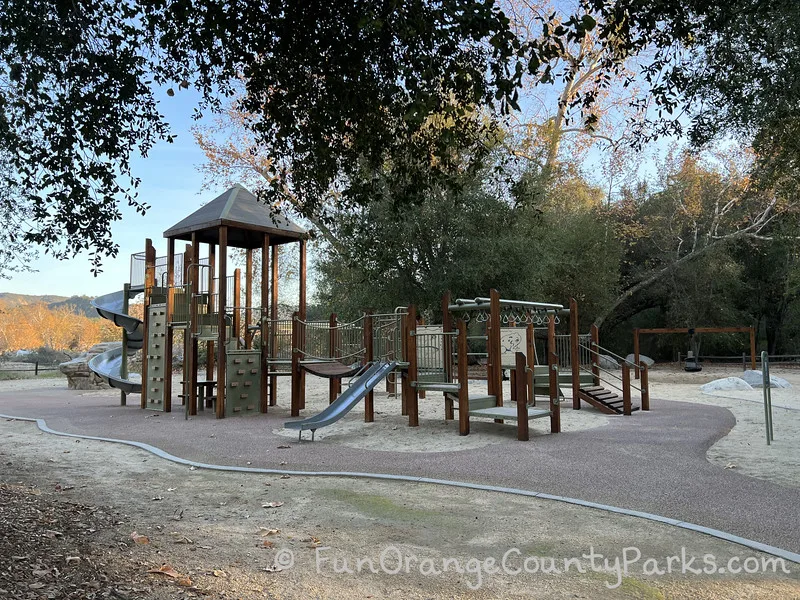 Directions to Caspers Wilderness Park: From Interstate 5, take Ortega Highway toward the foothills (east). Your drive will wind around and then a sign will warn you of the park entrance coming up on your left. Be ready for it! Once you stop at the gate, you will drive into the park past the campground on your right, across the road near the creek, to park at the day use area on your right. The playground is nestled among the oaks and sycamores. MAP to Caspers Wilderness Park in San Juan Capistrano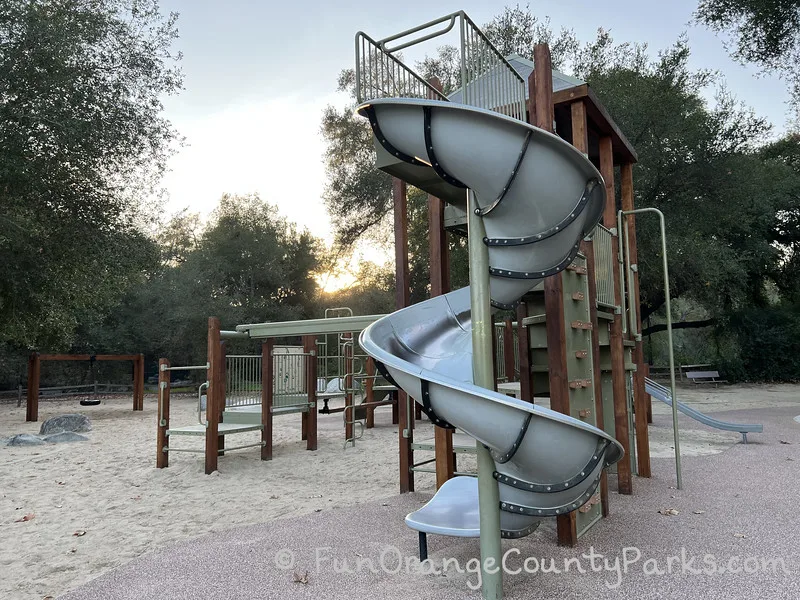 Highlights:
It's an incredibly scenic park, especially in the spring with the green foothills and water running through the creek. Just breathtaking!
The playground looks brand new and sits nestled near the creek with a great view of the surrounding wilderness. It's very similar to the playground structure at O'Neill Regional Park, but this one is just surrounded by trees and seems like it has a bit more for the kids to explore.
The Nature Center is another favorite part of being in this park! I wrote a whole post about how visiting even when it's closed is not a fail. There are still some fun things to do outside the center.
There's a fallen sycamore near the playground which is a favorite for the kids to climb and explore.
The structure for 2-5 year olds is closest to the parking lot.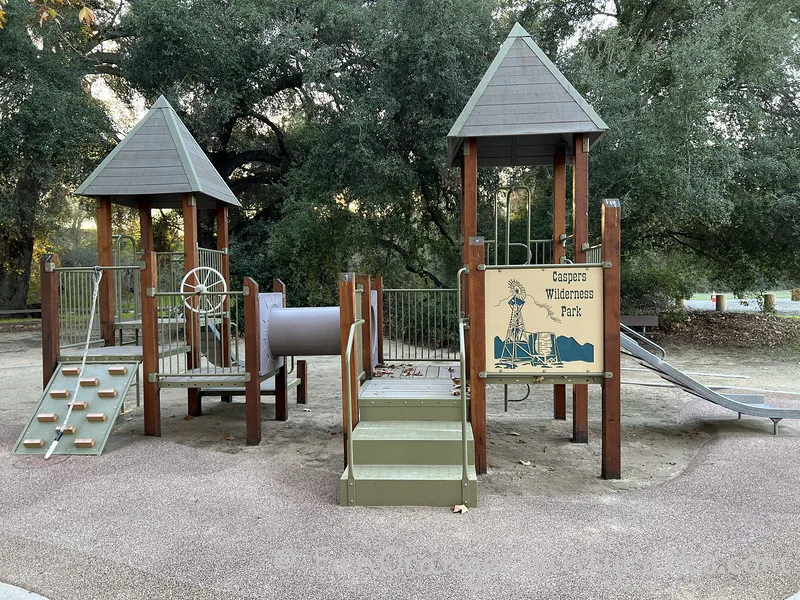 The taller structure is for 5-12 year olds with a climbing wall, zip track, swinging balance beam bridge, and ring-shaped monkey bars.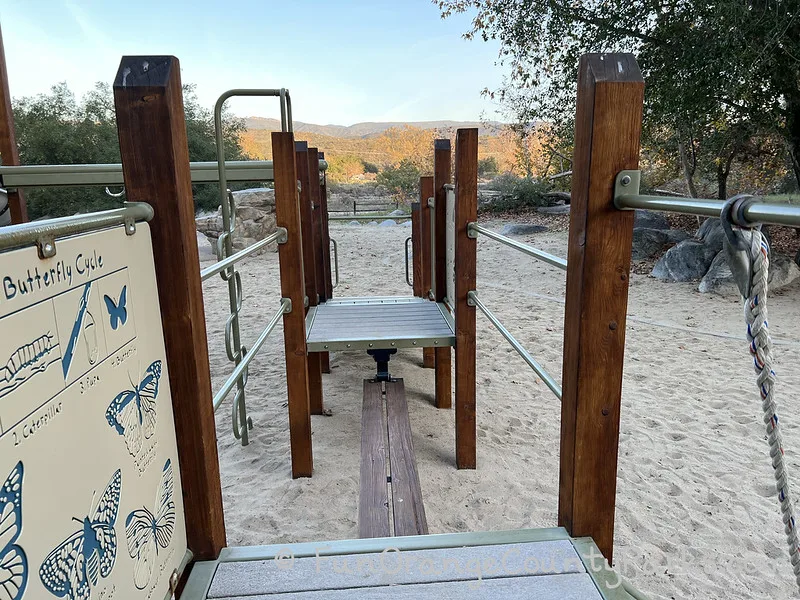 My kids were fond of the tire swing, 2 bench swings, and teeter-totter. In fact, I just revisited the park and riding the teeter totter with my son was my favorite part!
The big wooden beams lent a natural feel to the playground and blends it with the surroundings.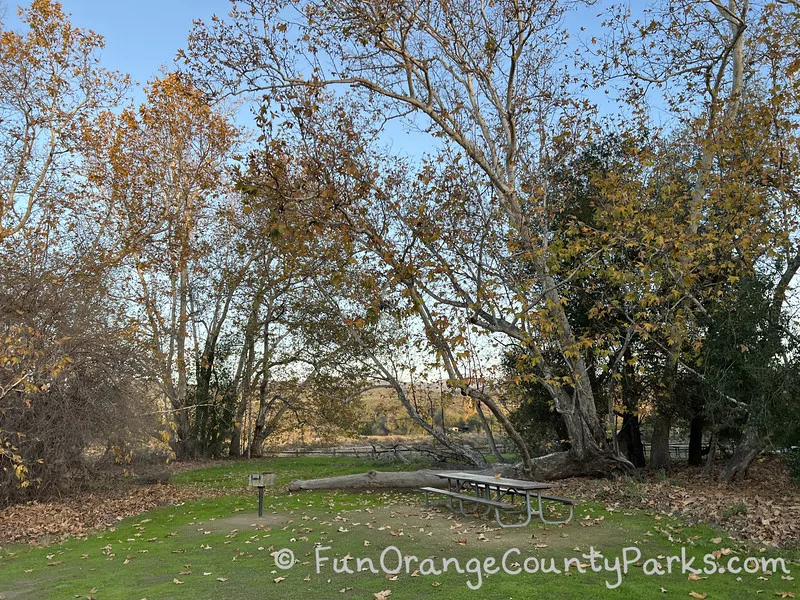 Be Aware:
There is a HUGE drop at the top of the tallest playground equipment. It's the structure designed for 5-12 year olds and there has to be a gap, since it's the top of the climbing wall. However, it made me really nervous to have it open to such a potentially bad fall.
This is a wilderness area. Take precautions against rattlesnakes (during the summer) and mountain lions. Be aware of your surroundings.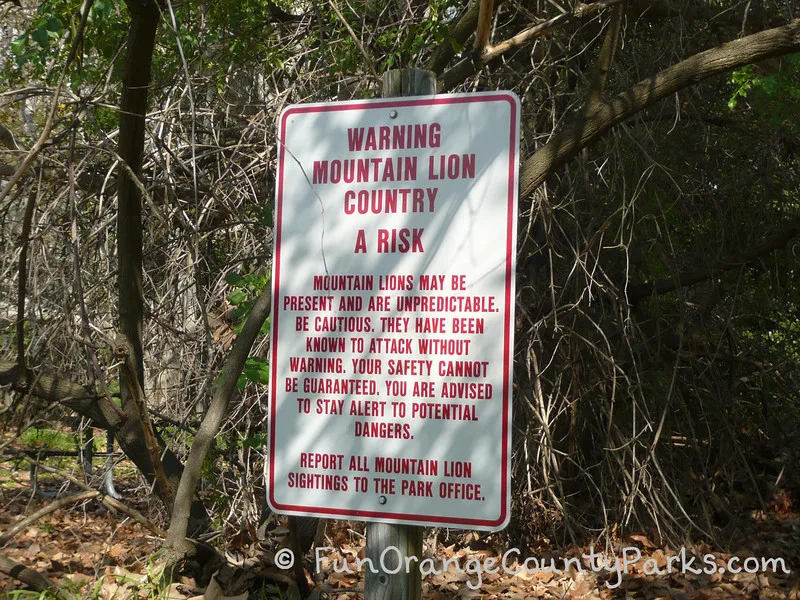 Mountain Lions
There have been no mountain lion attacks at Casper's Wilderness Park since 1986 which is over 20 years ago. Here's a list of the 21 verified mountain lion-human attacks in the state of California since 1986. That's 2 attacks at Casper's in the last 130 years. I imagine there have been more injuries and fatalities on Southern California freeways in the past 24 hours. I'm not trying to minimize the danger, just put it in perspective.
The 5 Orange County attacks (2 at Caspers and 3 at Whiting Ranch) have taken place while people are hiking or biking on the trails — not in the picnic, playground, or camping areas. All of those 5 attacks have been nonfatal, except for 1.
I lived in Colorado for a number years. Knowing how to act in mountain lion country is drilled into you there. Appear large. Don't run. Keep close to children. Let the predator know you are not prey. Here is some great info from the California Department of Fish & Wildlife: links to all of their information on mountain lions.
Keep your eyes open. Go in a large group. Have fun, but be aware.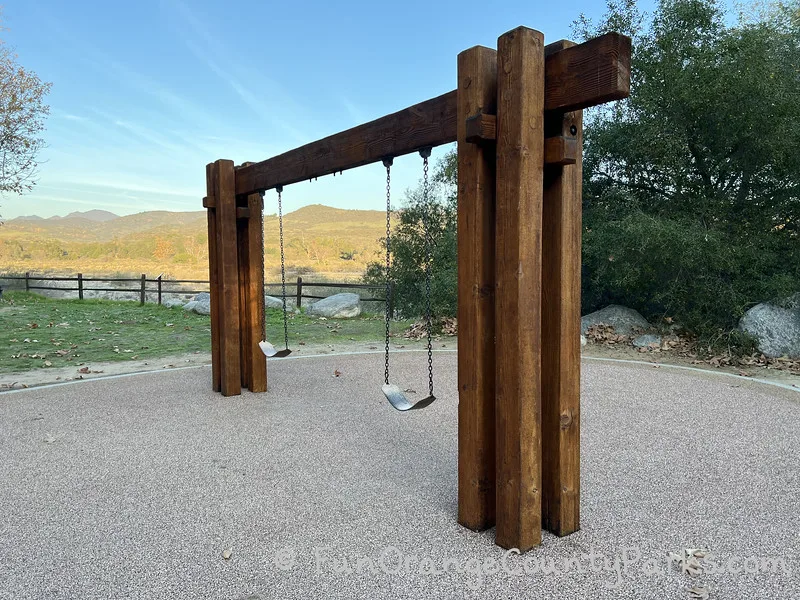 Checklist: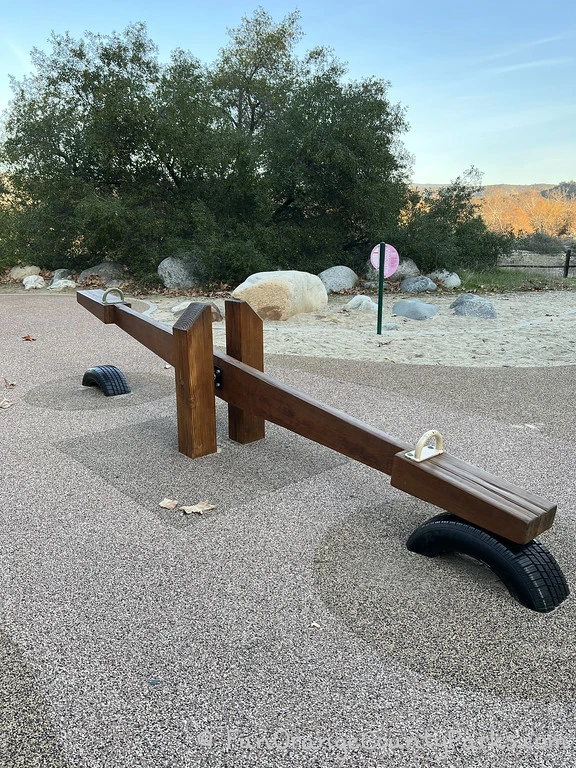 Originally published in March 2010.