Baby Beach in Dana Point Harbor is near The Ocean Institute. Google Maps calls this area "Dana Cove Park."
How to Get to Baby Beach in Dana Point Harbor
I get to Dana Point Harbor from all sorts of directions (Moulton to Golden Lantern, Crown Valley Parkway to Pacific Coast Highway (PCH), I-5 to PCH).
Look at the map to see what makes the most sense for you.
Taking the "Beach Cities" exit off Interstate 5 takes you right to the pedestrian bridge over PCH. Turn left onto Dana Point Harbor Drive and wind past Doheny Beach and the main shops at the Harbor.
Keep driving past Golden Lantern and turn into the parking area right before Cove Road. (If you get to The Ocean Institute, you've gone too far.) MAP TO BABY BEACH IN DANA POINT HARBOR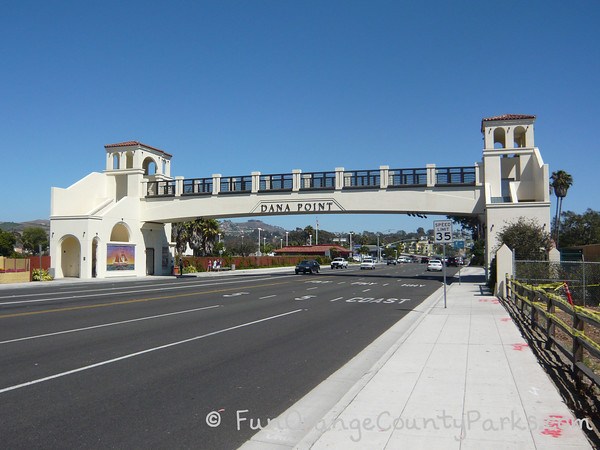 Recommended by: Cory (her comments in italics)
Highlights: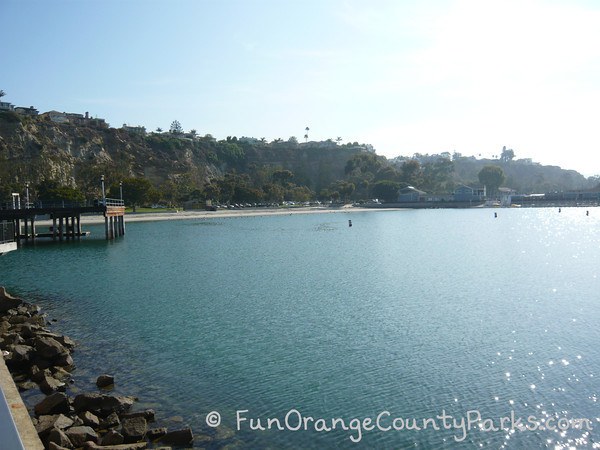 Be Aware: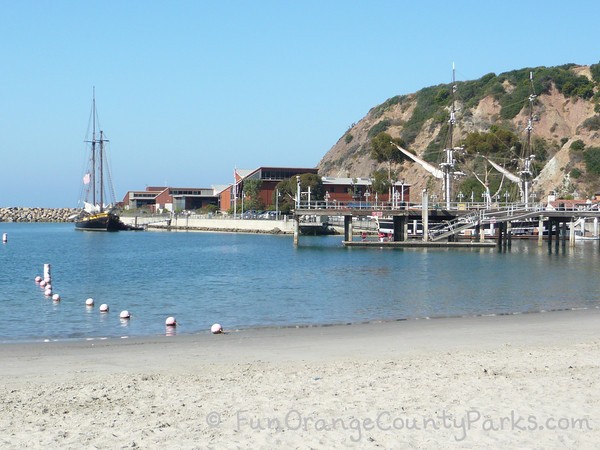 Checklist: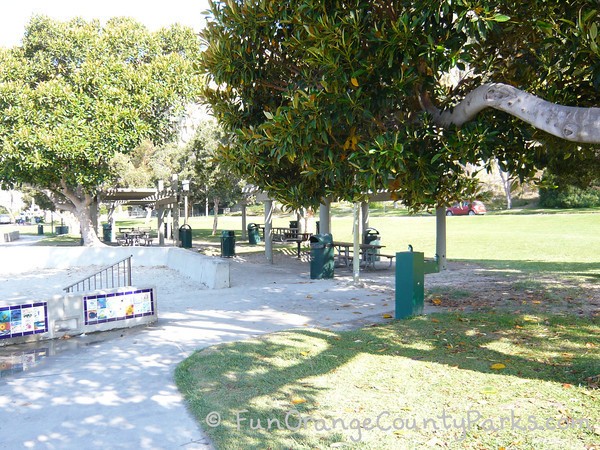 Nearby parks: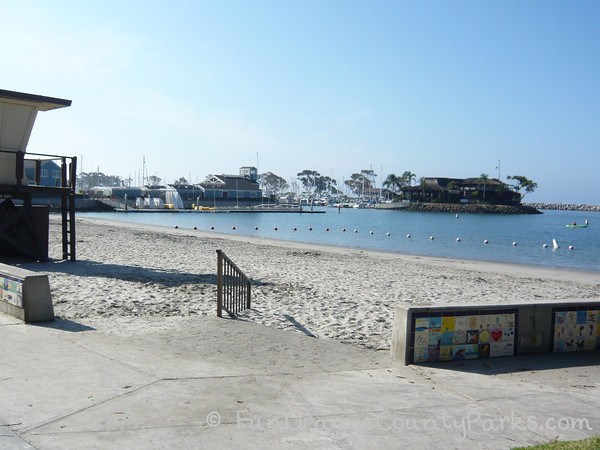 Originally posted in August 2011.