NOTE (Nov/Dec 2020): The Interpretive Center is closed until further notice and the Headlands Trail has limitations/restrictions. As of the last time I checked in person, the Headlands Trail is only open one-way – from Scenic Drive over to near Strands on Tues/Thurs from 9am-Noon. Subject to change at any time. Please follow posted signs and official guidance. This note is only a result of my personal observation.
The City of Dana Point Nature Interpretive Center opened in April 2010. It's open 10-4 everyday (except closed on Mondays). I'm one of those who is very sad to see much of the Dana Point headlands disappear to development. However, the part that is still protected as open space provides a scenic glimpse of the beauty which previously encompassed this whole point of land.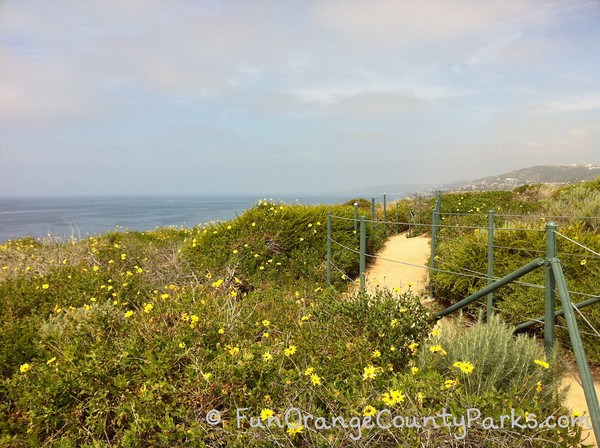 Location: The center is at the dead end of Green Lantern above Dana Point Harbor. It's reachable from the Harbor by taking Cove Road (near the Ocean Institute) up the hill to where it ends in the parking lot. The lot is open from sunrise to sunset. You need to approach from the north if you are coming on Pacific Coast Highway. Just turn right and follow it to its end. (Address: 34588 Scenic Drive, Dana Point) MAP TO THE DANA POINT NATURE INTERPRETIVE CENTER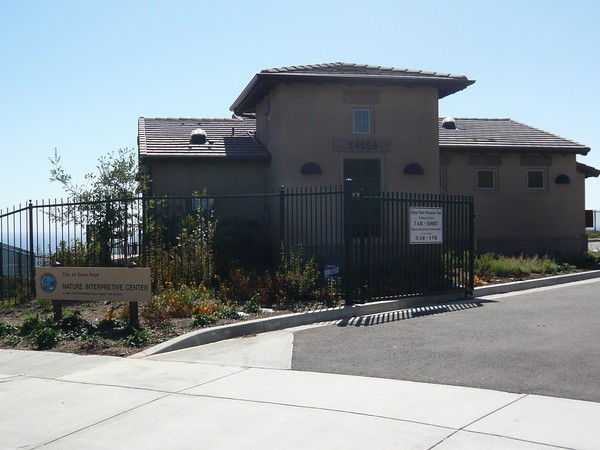 Highlights:
The Center is small, but informative. You'll find historical, cultural, and natural history exhibits. According to the City's page on the center, exhibits will rotate.
Friends of the Dana Point Headlands (FODPH) is a 501(c)3 non-profit that formed to: "to inspire and enhance the conservation of the Headlands and to further educate the public to its importance." Check their calendar for elementary school age children's programs, consider supporting their work by becoming a member, or subscribe to their newsletter to get updates.
The FODPH volunteers are a joy to talk to and learn from when you are visiting the nature center! They have scavenger hunt checklists and other family-friendly activities if you visit while the center is open.
I consider the restrooms and drinking fountains a definite highlight before setting out on the trail.
The trail is marked clearly with wire cable — so there is little chance of your little one going off trail.
Depending on the time of year, look out for whales and dolphins. Can you spot any navigational buoys? Flocks of pelicans flying in V-formation? Helicopters? Boats? Surfers?
An easy hike from the Nature Interpretive Center in a U-shape to the end of the trail is roughly 10 minutes (20 roundtrip). Still, I'd recommend bringing water along in case you dally to check out the view.
There are benches for viewing the wildlife and sunsets.
FREE and open to the public between 10am and 4pm (every day except Monday).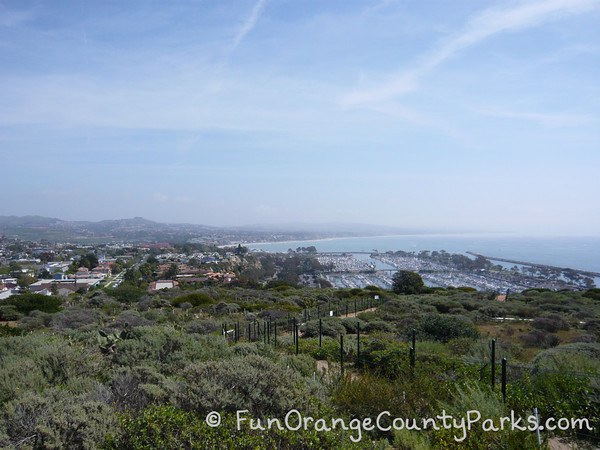 Be Aware:
NOT stroller friendly. It's more like a groomed hiking trail.
Your shoes WILL get dusty. Don't wear your best.
Hilly . . . altitude gains and losses. Not severe, but it's not at all flat.
NO dogs allowed.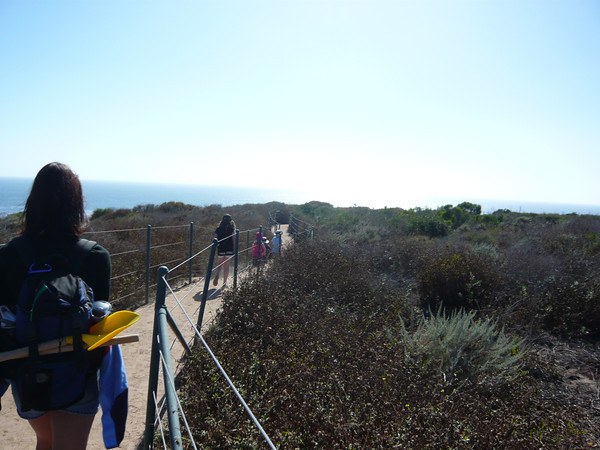 Suggestions:
Bring a camera or a painter's canvas. You won't want to forget the incredible views.
Read up on Two Years Before the Mast by Richard Henry Dana.
Pair it with a trip to the Ocean Institute.
Brush up on your shorebirds, cactus, and coastal sage scrub for nature identification.
Pair this with a walk to Strands Beach or Strand Vista Park.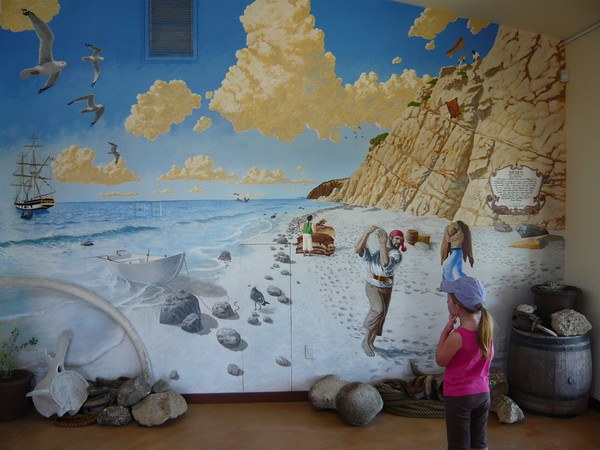 Originally posted in July 2010.