The Dana Point Bluff Top Trail above Dana Point Harbor is less of a hike and more of a place to stroll.
It takes less than 10 minutes to leisurely make it from one end to the other along the bluff between the streets of Violet Lantern and Amber Lantern in Dana Point.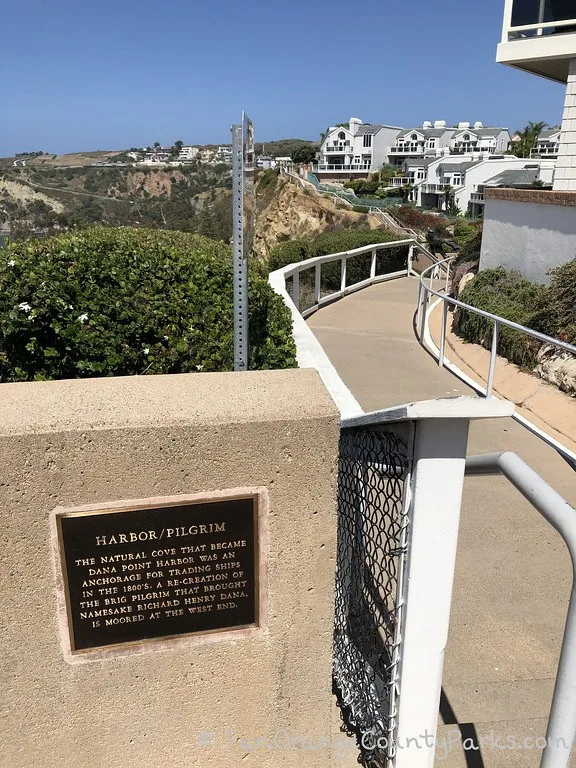 Directions to Dana Point Bluff Top Trail:
Going south to north above Dana Point Harbor, Santa Clara Avenue connects between Old Golden Lantern, Violet Lantern, Amber Lantern, Ruby Lantern, and dead ends before Blue Lantern.
There are viewpoints over Dana Point Harbor at Old Golden Lantern, Violet Lantern, Amber Lantern, and Blue Lantern. Violet Lantern viewpoint and Amber Lantern viewpoint are connected by this trail.
MAP TO DANA POINT BLUFF TOP TRAIL
Views from Dana Point Bluff Top Trail
You can see the entire trail from the start.
It's basically a U in elevation – you start at the top of one side, walk down steps and across a bridge, then walk up steps at the other side.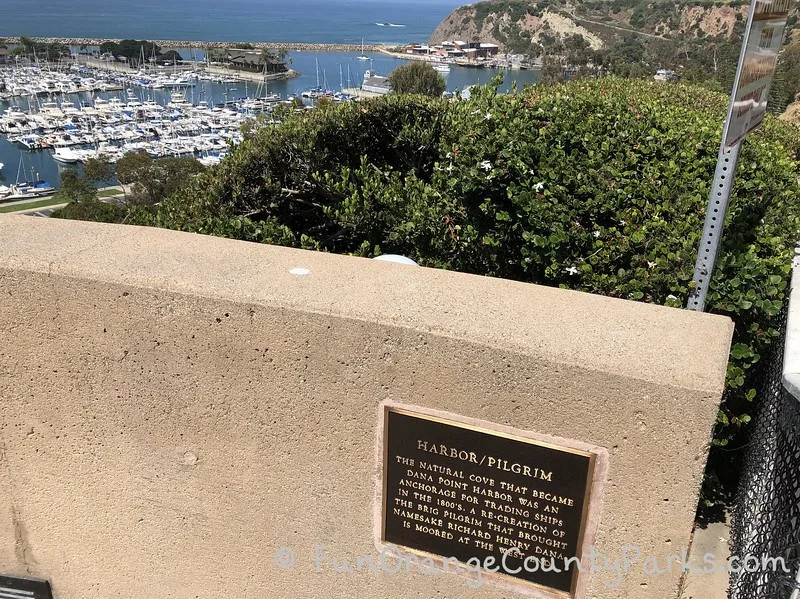 Both ends of the trail have viewpoints.
From the south end, you look towards Ocean Institute which ironically points out the Brig Pilgrim that sadly sank at the dock in Spring 2020.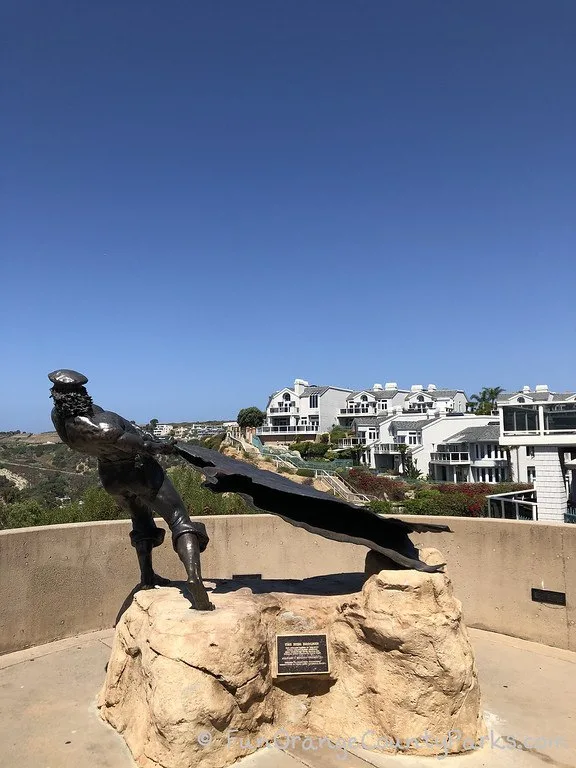 I highly recommend taking every opportunity to check out the views from all angles.
This sculpture is called The Hide Drogher and according to the City of Dana Point's description it depicts "one of the 19th century sailors who used to toss local cowhides from the cliffs to trade for goods from the ships below."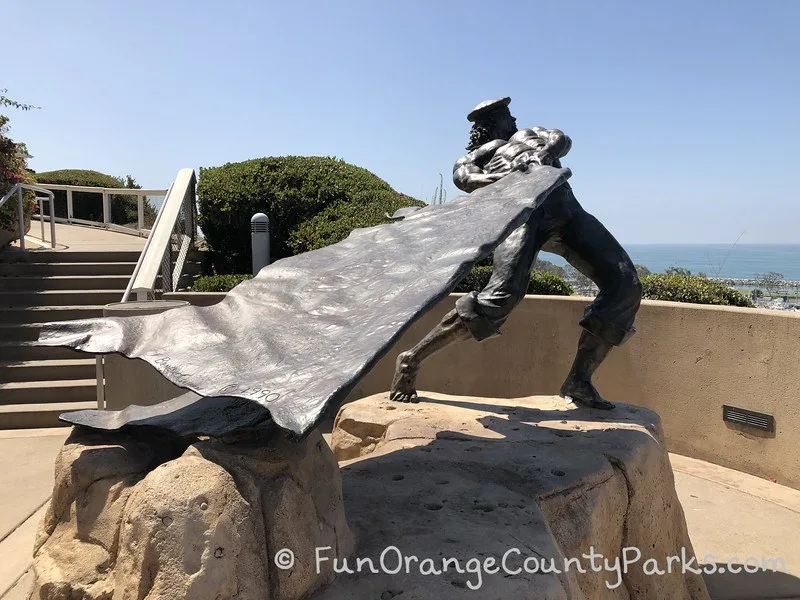 As you walk towards the lowest point on the trail, you will come upon the "hand poured concrete arches" of the Dana Point Inn which was abandoned in 1930.
It's quite the sight with lush vines hanging to frame the views of the harbor.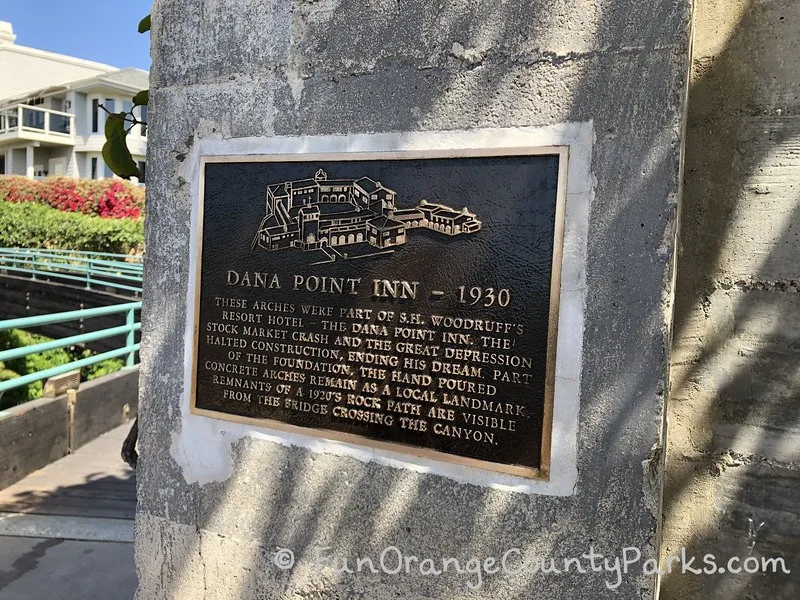 The plaque mentions that "remnants of a 1920's rock path are visible from the bridge crossing the canyon."
And if you look across the canyon, you can definitely see the path – although you cannot walk the old path.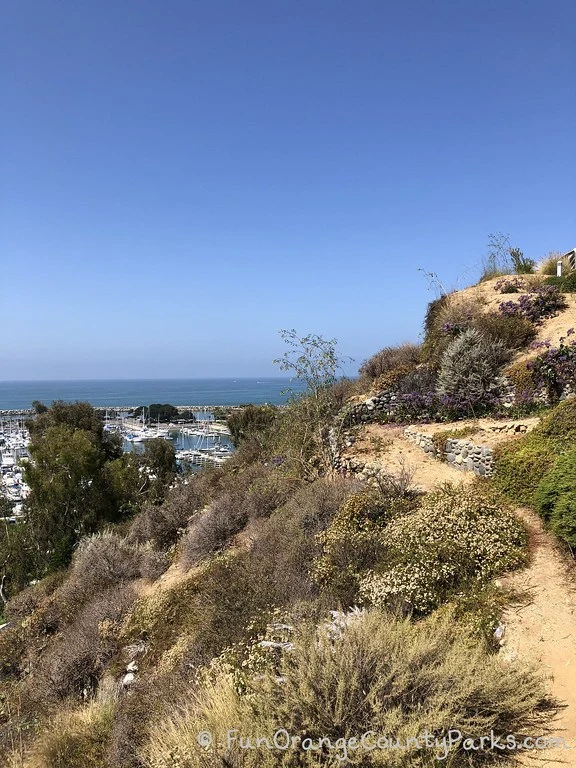 Next you come to the bridge which you might recognize if you've ever seen the Dana Point waterfall after a rain.
When we get large amounts of rain in short periods of time, the drainage swells and the pools below the bridge spill out under the giant palms near the harbor below.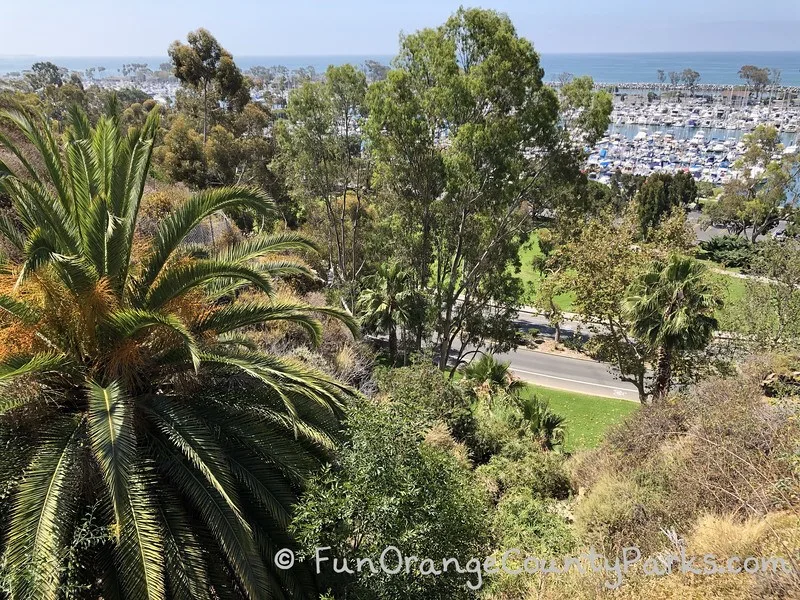 Looking back, you can get a full view of the arches.
I especially love this Bluff Top Trail because you don't feel like you will miss anything, since you walk both directions and get all the views.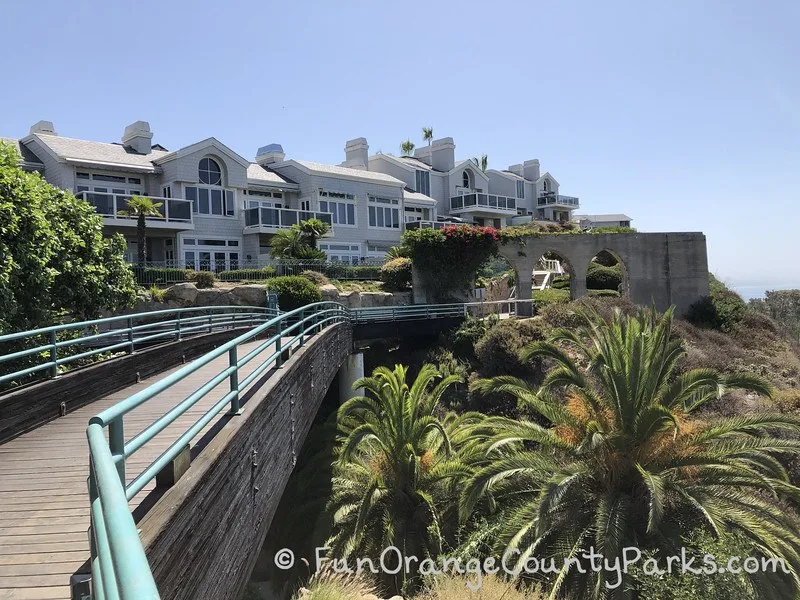 Be Aware:
It's a VERY short trail, so don't expect to spend all day here.
It will probably be busier on weekends and at sunset.
Even if it's sunny at your house, it might be foggy at the coast and your views might be interrupted.
It is NOT stroller-friendly because of all the stairs. If you have a little one who likes to climb under or over barriers, then I wouldn't recommend this either.
There are signs posted everywhere about the dangers of climbing over the railing. There have even been been accounts of deaths as recently as August 2019 of people falling from the cliff when they disobey signs – so this is no joke.
The railings are mostly protected – some concrete, some with chainlink, some with railing mixed with wood barriers. But there are always gaps, so just mind your step.
Be respectful of your noise level as there are residences right along the trail.
There is not much shade on the path and it actually heats up hotter than you might think.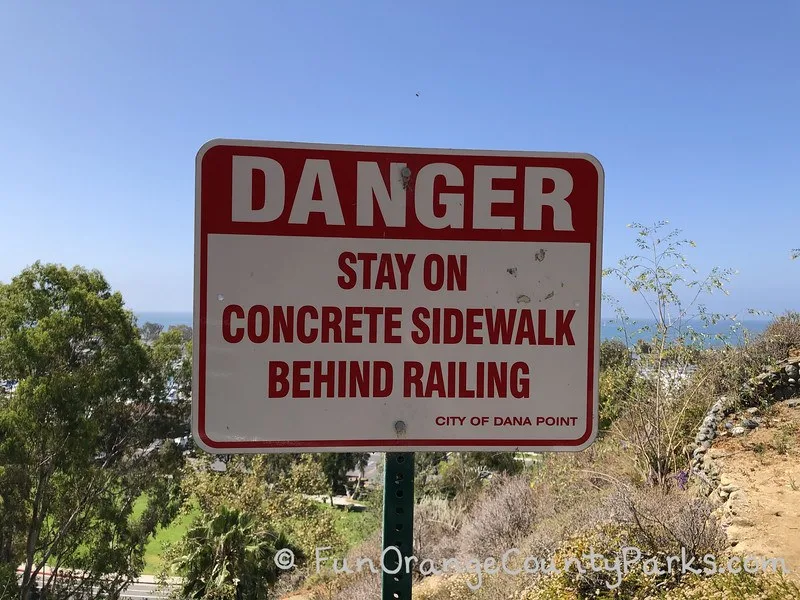 Checklist:
Extend Your Bluff Top Trail Walk
If you have older kids or just an enthusiastic walker, you can almost endlessly extend this section of trail into a much longer walk!
Originally published in July 2020.