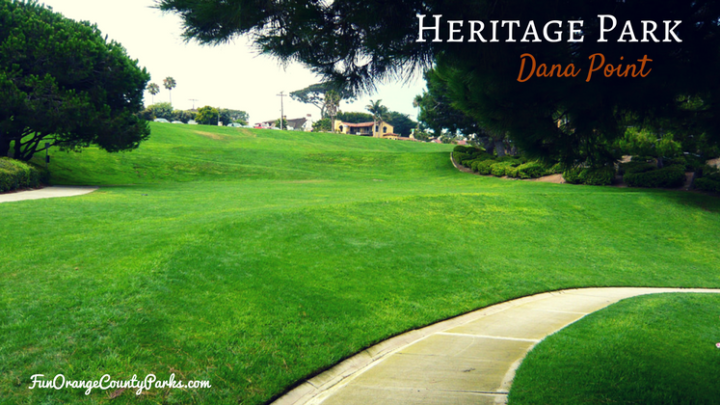 Heritage Park in Dana Point sits atop a bluff over Dana Point Harbor. Lantern Bay Park is on one side near the Marriott. If you cross Golden Lantern, Heritage Park is reachable by parking at the harbor below or the street above.
Location: To park at the top of the hill, take Del Prado from the north and turn right on Old Golden Lantern for parking. When we visited we took Golden Lantern down the hill toward the harbor, turned right on Dana Point Harbor Drive, and parked in the retail/restaurant parking area in the first driveway to your right. You'll see the sign for the park and a steep set of stairs – although it seems to be ADA accessible with a winding sidewalk to supplement the stairs. So it would probably be do-able for strollers, too. MAP to Heritage Park in Dana Point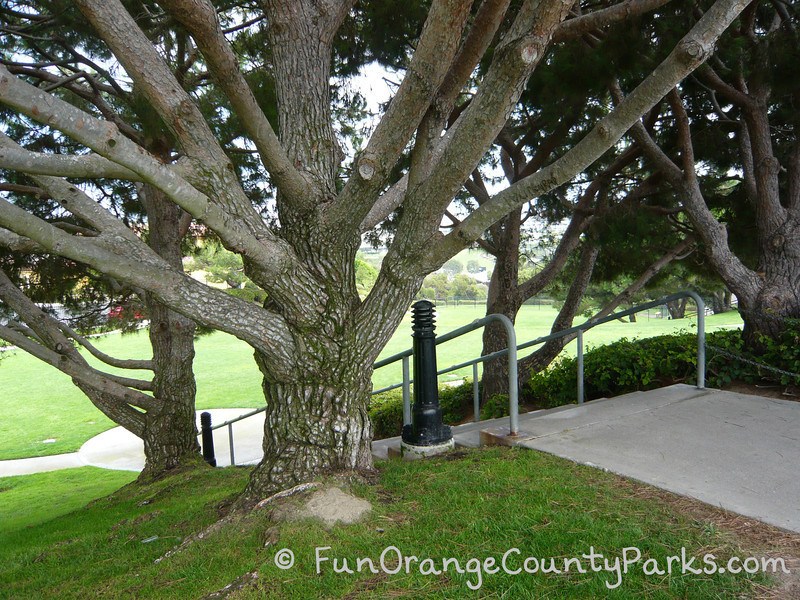 Highlights:
I always refer friends with dogs to OC Dog Friendly (dot com). Her site is a lot like mine, but for dogs. I believe this dog park is somewhat new and smaller. She has some sunny day photos on her site.
Great hills for rolling. My kids had a blast.
Amazing views and a nice place to run around when it's hot inland.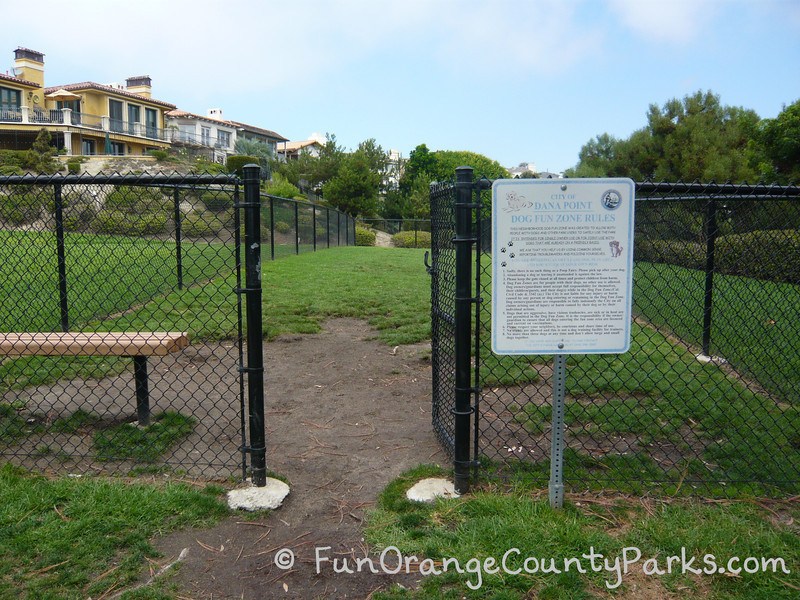 Be Aware:
NO playground
NO restrooms
Lots of steps and elevation gains if you start at the bottom (or if you start at the top and need to climb back up to your car)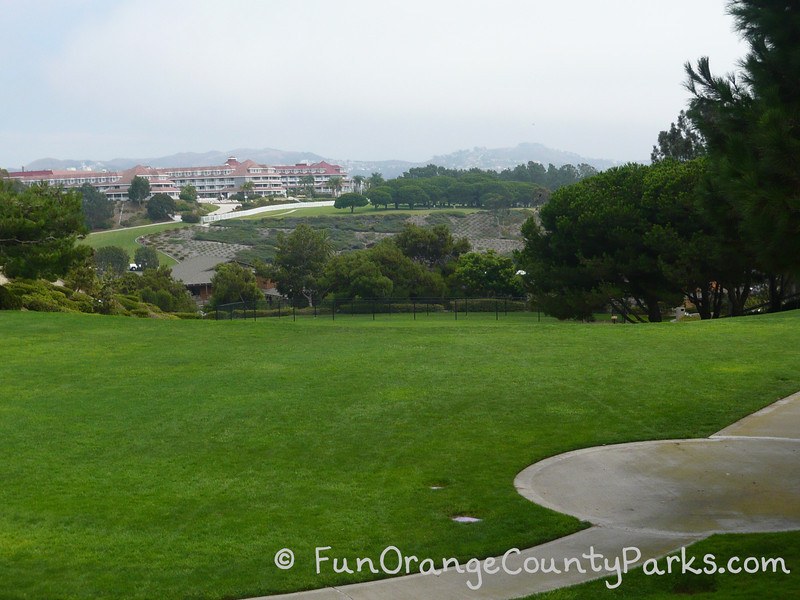 Checklist:
Parking in lot off Dana Point Harbor Road or on Old Golden Lantern
Grassy rolling hills
NO restrooms – your best bet would be to use the public restrooms at the harbor
Lots of shade from big pine trees – and it's often foggy
The kids will have a blast just running around
Nearest public library branch: Dana Point Public Library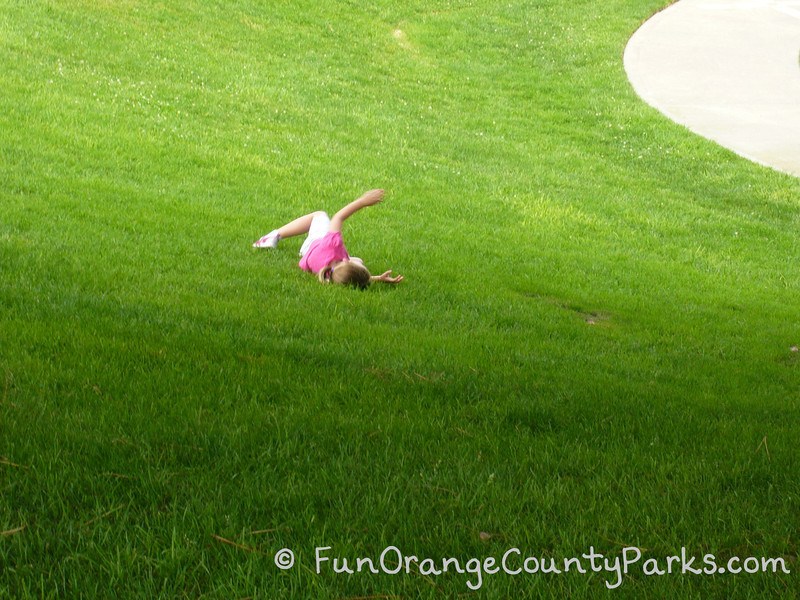 Nearby Parks: