Del Obispo Park in Dana Point has a very small playground on the grounds of a bustling Dana Point Community Center. The baseball theme fits since it's surrounded by ball fields.
Directions: Exit Interstate 5 at the "Beach Cities" exit and head towards Dana Point Harbor. Turn right (inland) onto Del Obispo after you go under the pedestrian bridge. The Rec Center is ahead on your right. Quail Run is at the head of the Sycamore Creek Trail. (Address: 34052 Del Obispo Street, Dana Point) MAP TO DEL OBISPO PARK IN DANA POINT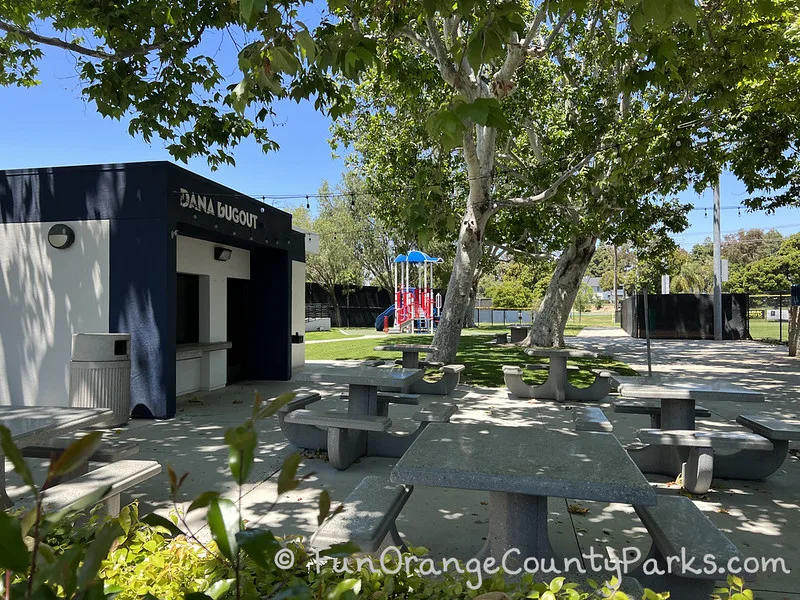 Highlights:
The playground used to be an afterthought at the community center. The upgrade replaced the bark surfacing with recycled rubber and makes for a nice compact structure with fun elements.
The playground is hidden behind the main building and useful for parents of young children who have older siblings playing on the sports fields or inside at the basketball courts. However, the upgrade makes it baseball-themed and adds a nice touch to an otherwise sporty venue.
There are 2 outdoor tennis courts, 1 outdoor basketball court, and 2 outdoor handball courts hidden away from the playground past the ball fields.
The best part about this place is that it's right on the San Juan Creek Bike Trail and it's the trailhead for the more walker-friendly Sycamore Creek Trail. After a quick play at the playground, you can head north and stroll along the Trail all the way to the much more impressive (on a "playable" scale) Creekside Park.
Sycamore Creek Trail is a fitness course, as well as a nice walking path off the bike path
You can also walk or ride bikes on the path all the way to Doheny State Beach and the Dana Point Harbor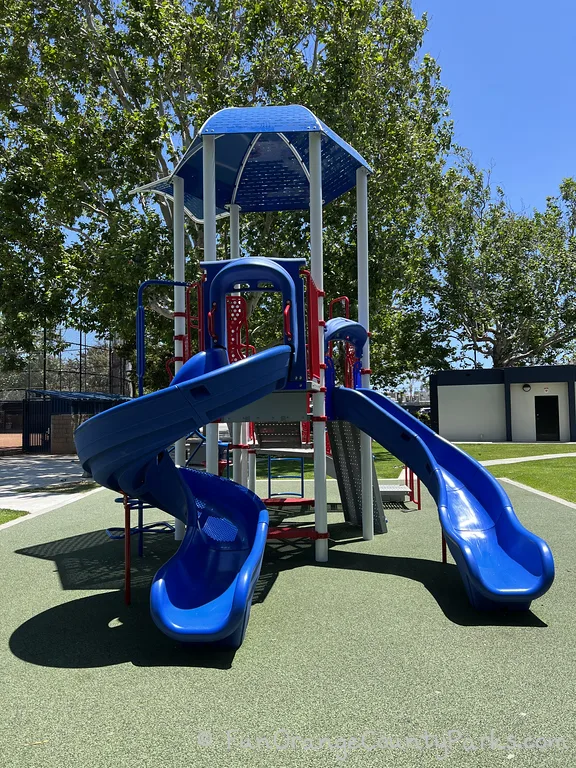 Be Aware:
Definitely not a destination playground, but very convenient if you have an older child playing sports. Or nice if you want to walk the trail.
Parking can be a challenge when there are sporting events or activities planned at the community center.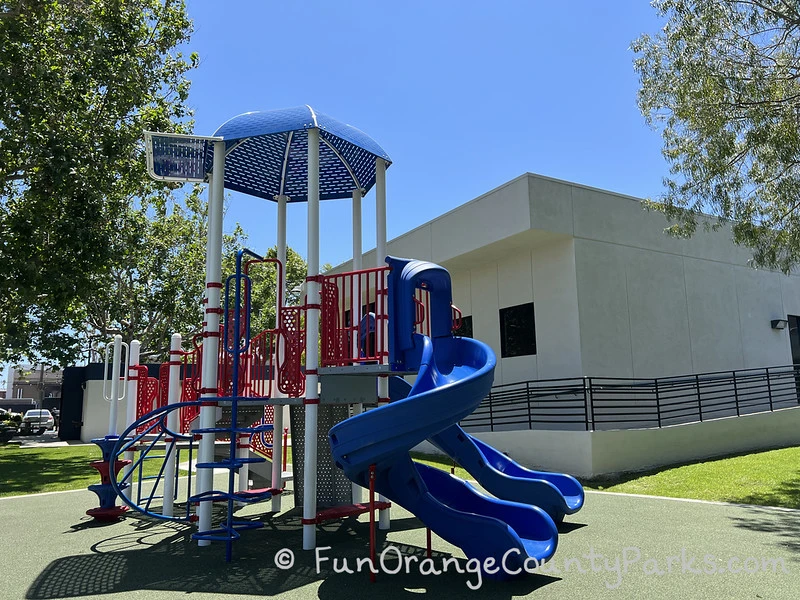 Checklist:
Parking in Dana Point Community Center Lot
Restrooms inside the building
Play surface: Recycled rubber
Picnic tables by the tennis courts, grassy area to picnic in between the outdoor basketball and handball courts, plus seating near community center snack bar "Dana Dugout" and playground
Community Center is set with baseball diamonds, tennis courts, basketball courts, and outdoor handball
Nearest public library branch: Dana Point Public Library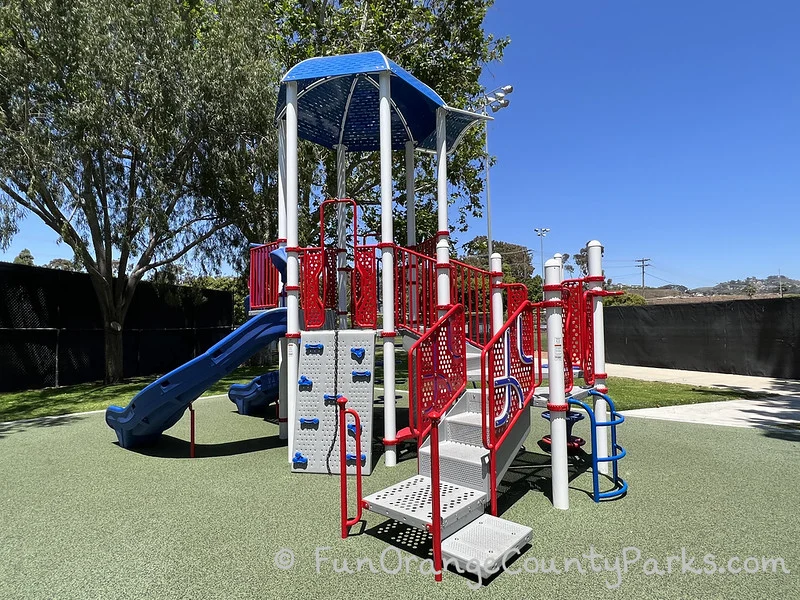 Nearby parks:
Originally published August 2011.

Just for Fun – and for the Archives
Wanna see what the playground looked like before this improvement?