Shipwreck Park in Dana Point used to paint a ghostly scene with it's tattered sails flapping in the wind and crow's nest glowing at sunset — but, alas, the tattered sails are gone now. Bordered by authentic ship's railings, the sandbox is this little park's main attraction.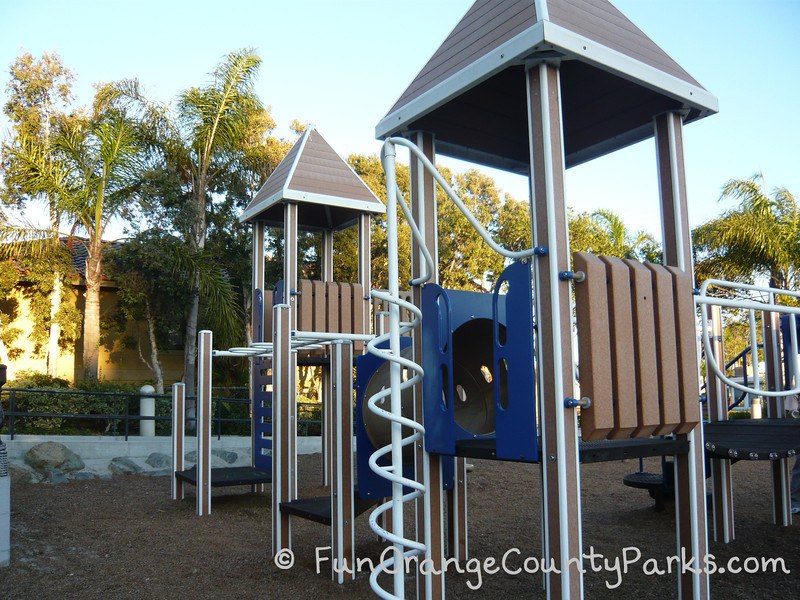 Location: On Golden Lantern near Dana Point Harbor. Take the Beach Cities exit from Interstate 5 and head up the hill from Dana Point Harbor on Pacific Coast Highway. Turn right on Golden Lantern and the park is ahead on the right past La Cresta. Again, this one is not on the map – so use my MAP TO SHIPWRECK PARK IN DANA POINT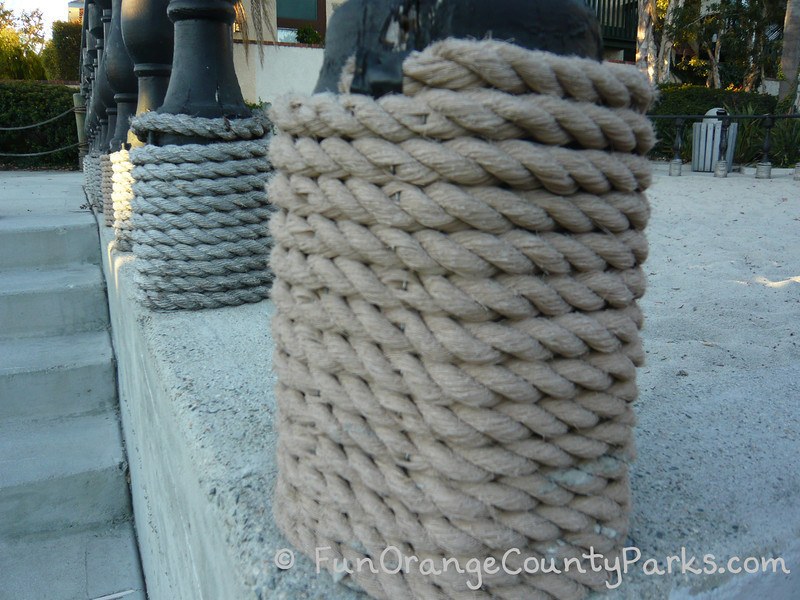 Highlights:
Close to the beach always gets high ratings from me! It was close to 100 degrees at our house and I felt like I needed a jacket with the cool breezes at this park.
The sandbox is so cool with a crow's nest rising from the mast.
Drop down a level to the playground structures where caregivers can sit along the concrete wall to see the children playing.
One bench swing, one baby swing.
Seating for parents.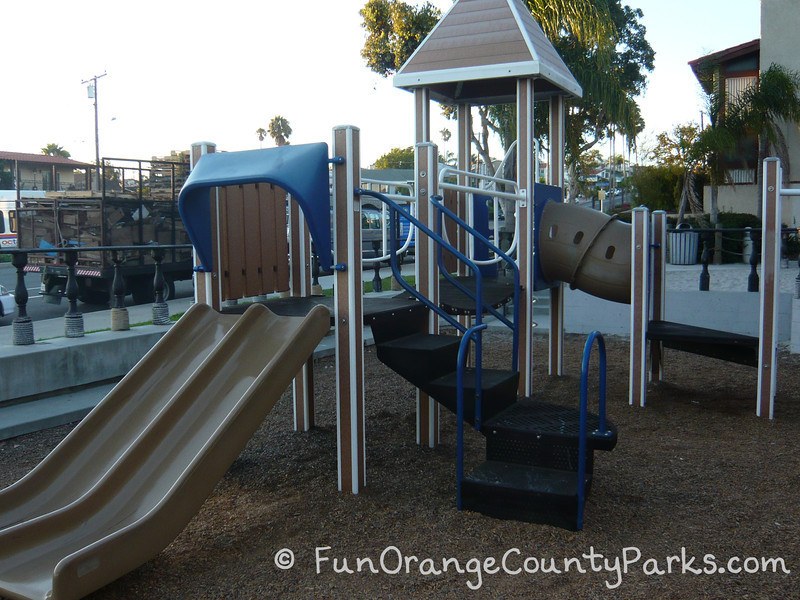 Be Aware:
NO restrooms.
Not really the greatest park for toddlers. All the equipment is rather high off the ground with lots of gaps. A two year old could play in the sand, swing, and climb around the curbs and rocks.
Close to busy streets. You get the feeling you're protected because of the ship's railings, but the kids can definitely slip out of it.
Skateboarders were at one end of the park during our visit – despite the NO skateboarding signs. We thought they might take off when we came to play, but they stuck around. I don't necessarily have problems with skateboarders – just some of the language was not appropriate for the children to hear.
Watch for splinters on the ship railing.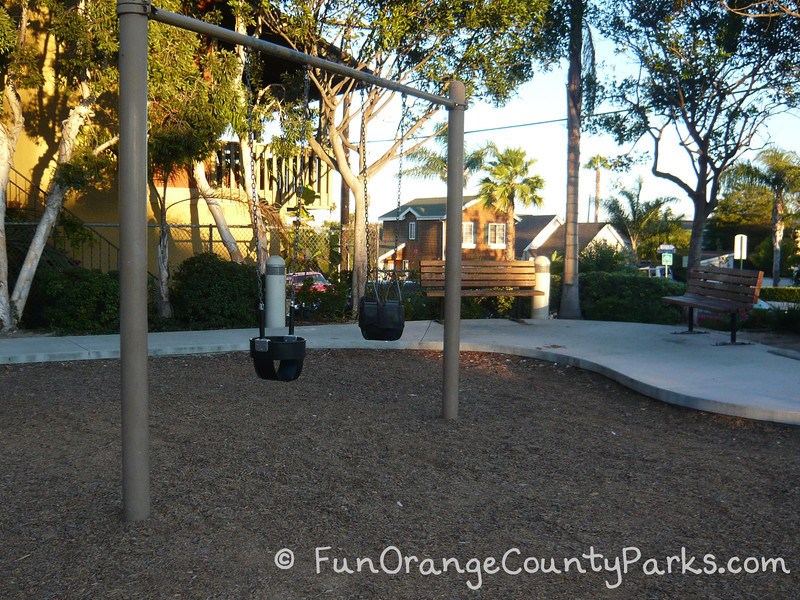 Checklist:
Limited parking on the street.
Sandbox plus bark play surface under the play equipment.
Drinking fountain near the gazebo with sails, but the drain was clogged on our visit.