Thunderbird Park in Dana Point is tucked into a neighborhood down the hill from Dana Hills High School off Stonehill Drive.
I like this park for its cool ocean breeze, solitude, nice view towards Dana Point. Kids can adventure from the playground through an opening in the chain link fence, down to the lower ball fields.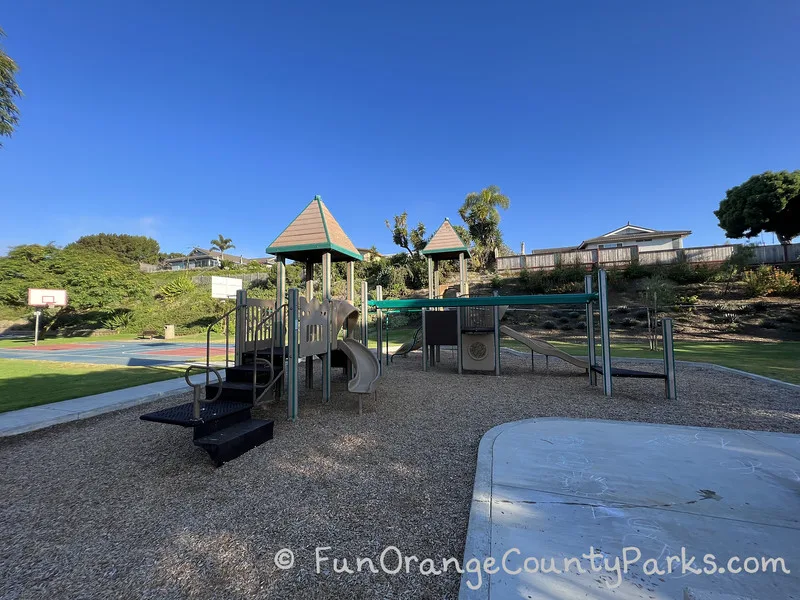 Directions to Thunderbird Park in Dana Point: Take Camino Capistrano and turn on Stonehill like you are driving toward Creekside Park. Continue driving across Del Obispo up the hill and turn right on Ocean Hill Drive. There is a small parking lot on your right. [Address: 33422 Ocean Hill Drive, Dana Point.] MAP to Thunderbird Park in Dana Point
Recommended by: Connie and Danielle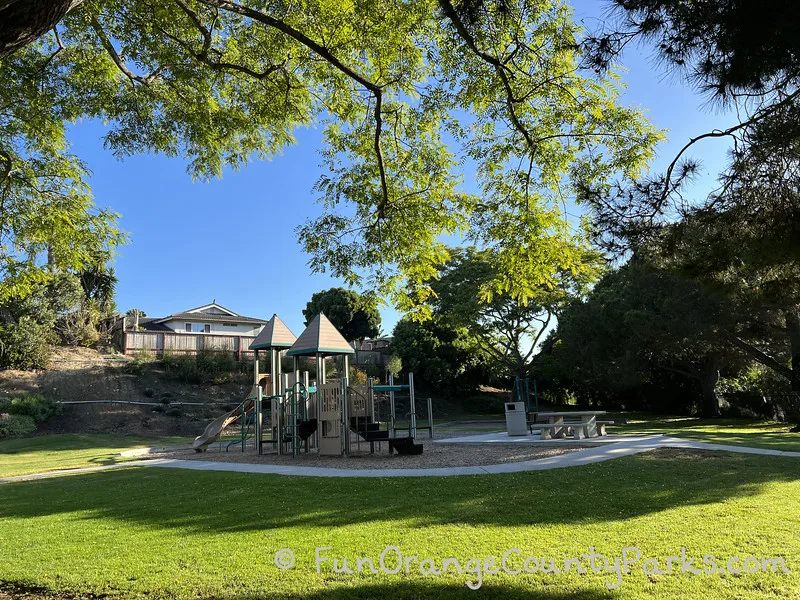 Highlights:
Two small play structures connected by monkey bars
In a self-contained park (only one way in and out)
Good for all ages so it's easy to keep track of kids
Small grassy area and tables for picnics
2 baby swings, 2 bench swings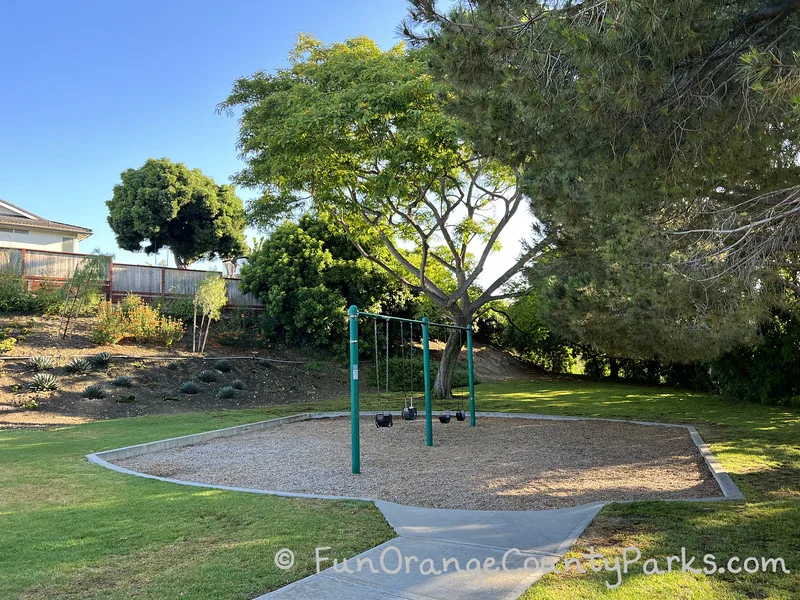 Be Aware: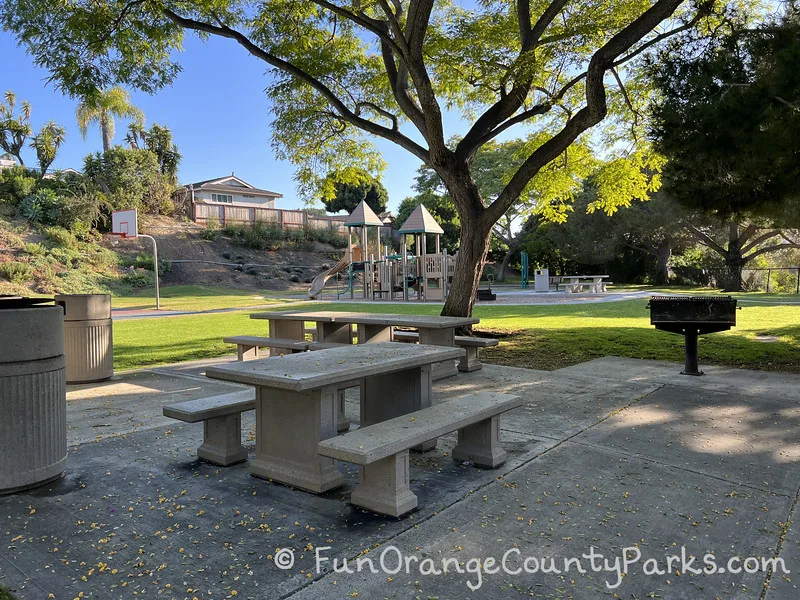 Checklist:
Parking in a dedicated lot or on the street
Recycled rubber and sand play surface with bark under the swings, plus lots of grass to roam
Nice shade, especially in the morning
Easy to view all the kids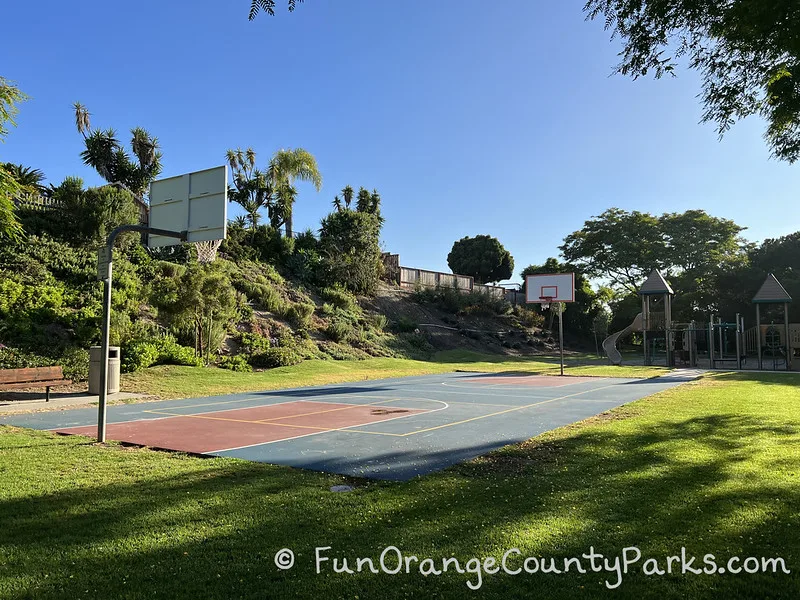 Parks nearby Thunderbird Park:
Originally published in March 2009.