Sea Canyon Park in Dana Point is an awesome park for climbers. I love that the big kid equipment is safely enclosed so even little kids can wander around.
There is also a concrete bench that runs around the border of the park near the playground.
Directions to Sea Canyon Park in Dana Point: From Golden Lantern, turn onto Acapulco near Dana Hills High School. Make a right on Elisa, left on Santiago. (Address: 33093 Santiago Drive, Dana Point) MAP to Sea Canyon Park in Dana Point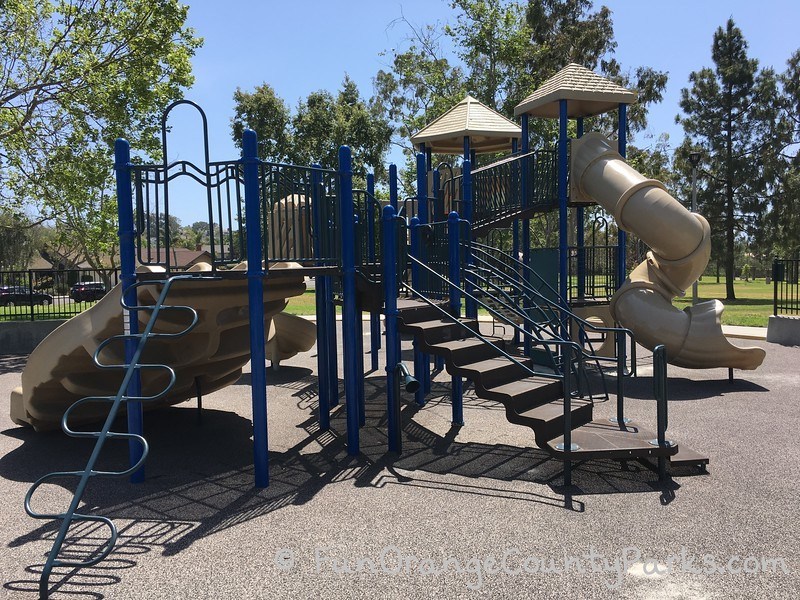 Highlights:
Lots of shade and ocean breezes for hot summer days
Tables near play place make it great for birthday parties
Offers play opportunities for all ages and even the "high" areas are adequately protected to prevent falls
One large structure for older kids with lots of slides and ladders with a nearby climbing rock
Smaller kids have their own boulders to climb, plus swings and music center to play bongos
Field nearby for kicking a soccer ball around or playing catch
One of the few play areas with nearby fenced dog park
2 baby swings and 2 bench swings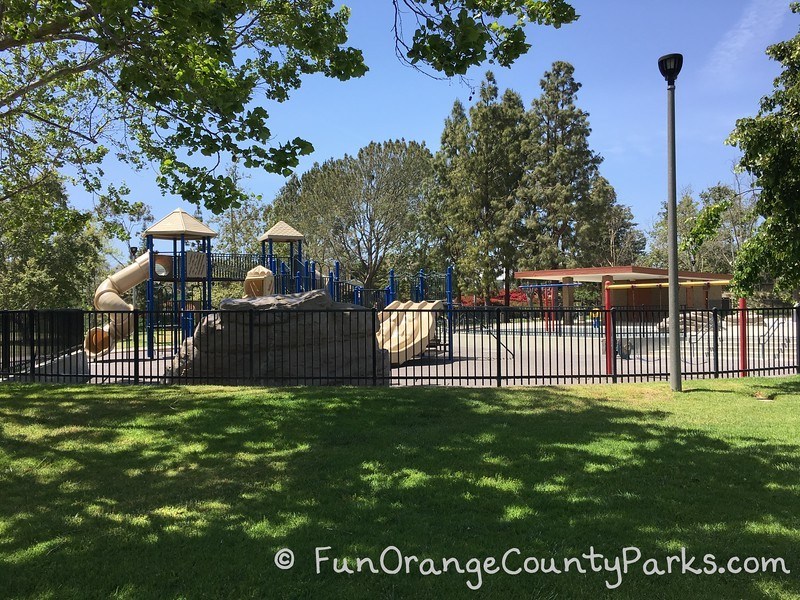 Be Aware:
Climbing rock and large arch ladder on big play structure need extra supervision
If kids run to far end of the park you may lose sight of them
Prepare your child for the presence of dogs at nearby enclosure if they have any phobia
Checklist:
Play surface: Recycled rubber, except for the sand area with boulders
Drinking fountains
Unisex restrooms right near playground (nothing fancy)
4 picnic tables right on playground and others scattered throughout park
Large shade trees
Parking on neighborhood street — no official parking lot
Nearest public library branch: Dana Point Public Library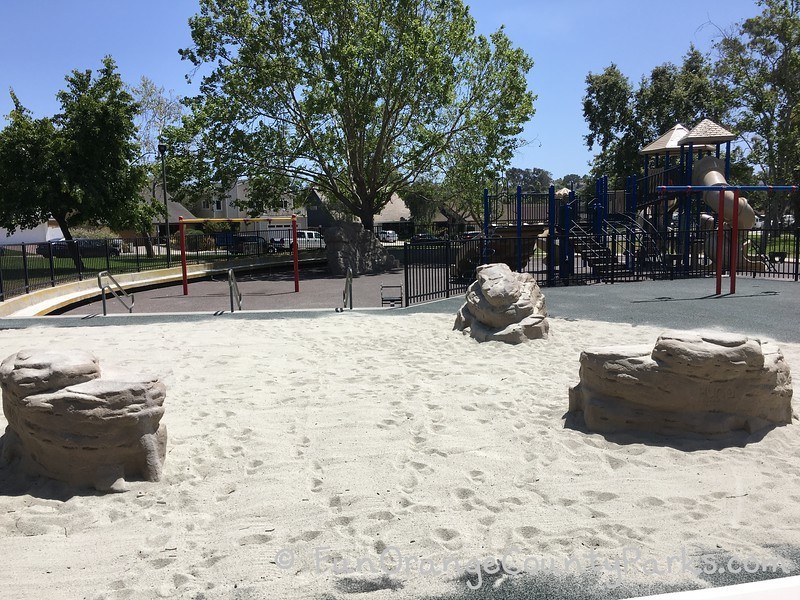 Nearby Parks: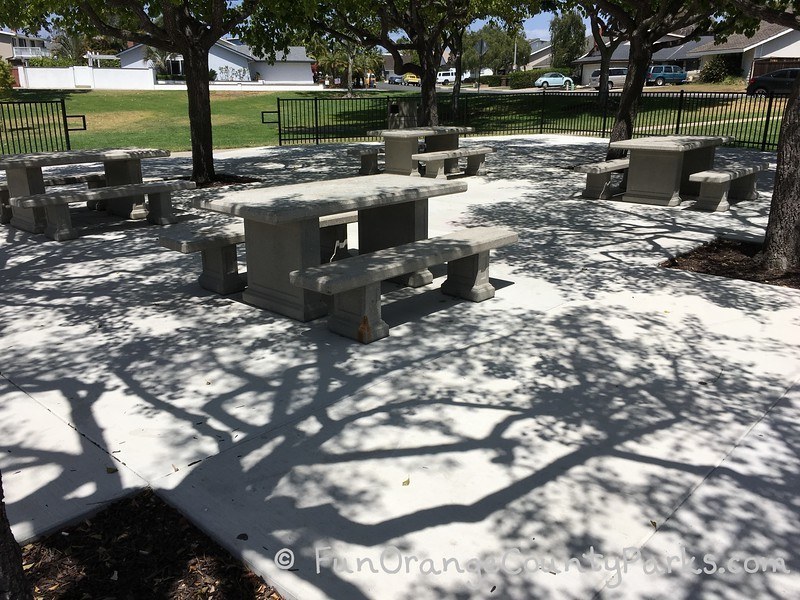 Originally published in May 2008.