Capistrano Beach Park, better known as Capo Beach, is one of my favorite Orange County beaches – not for swimming – but just to pull into the parking lot, pile out, and be in the sand right away. It's often foggy in the morning. It neighbors Doheny State Beach and boasts brilliant sunset views. You'll be able to spot San Clemente Pier and Dana Point Harbor from the beach.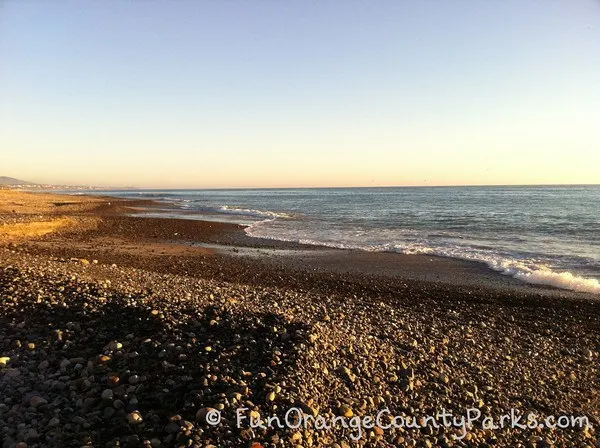 How to Get to Capistrano Beach Park: On Pacific Coast Highway (PCH) near Doheny Beach. I usually take the Beach Cities exit from Interstate 5 and exit at the first right – to Doheny Park Road/El Camino Real. Turn left toward the beach from the exit ramp. You'll drive under PCH and parallel the beach until you hit Palisades Drive where you turn right, crossing the railroad tracks into the parking lot. MAP to Capistrano Beach Park
Highlights:
This is more of a sunset and hanging out beach for us rather than a swim beach. Water quality is sometimes sketchy since it's down the coast from the San Juan Creek outlet into the ocean.
Love to bring grandma and grandpa here because it's not to far for them to walk – or they can sit on a bench and watch the kids play in the sand.
One of the less-crowded beaches with easy access to the sand.
My kids LOVE to see Amtrak and Metrolink passing by!
No long walks or hauling gear long distances.
Easy to view kids – so they can have some extra freedom to play.
Bring your sand toys.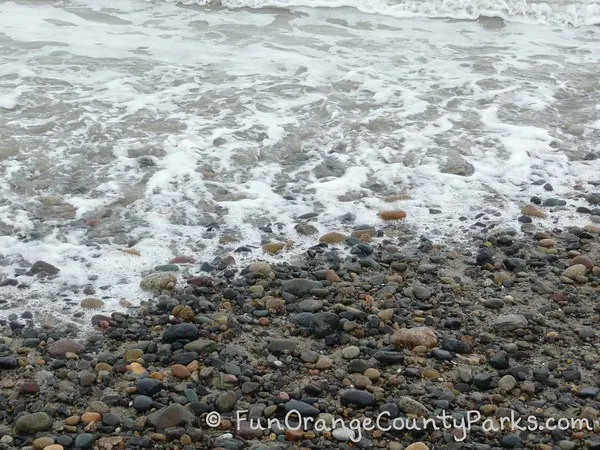 Be Aware:
The parking lot is gated with a chain link fence because of the changing nature of how the waves and erosion is impacting the beach park. If you have been to this beach in the past, you know it used to have a restroom building, lifeguard tower, basketball court, and row of parking that faced the beach — all of those are gone now.
Rocky beach and not very wide at some times of year. During storms, the parking lot can close.
You need to cross the railroad tracks to enter/exit the beach parking lot – so be aware and don't get stuck.
Lots of bikes and walking traffic on the sidewalk above the beach.
Part of the OCParks.com system – so there is a fee for parking. Again, purchase an annual parking pass (combo pass is $80) and it's not an issue!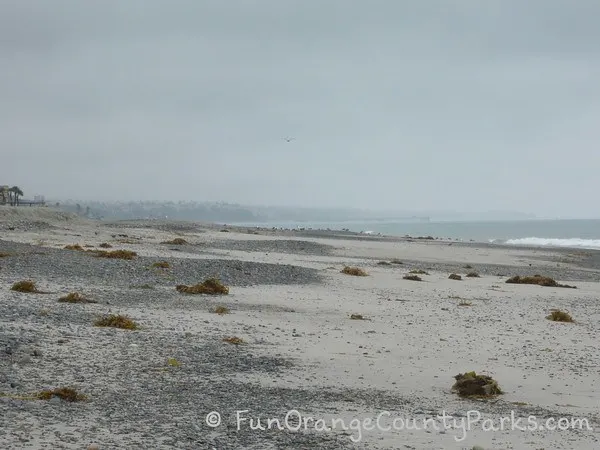 Checklist:
Parking in a dedicated fee lot (normally $3-$5, but $7-$10 on major holidays)
Lots of sand for playing and rocks to throw in the surf
Portable toilet in the parking lot.
No shade so bring your beach umbrella
Easy to view kids as they play
A few picnic tables in the sandy area beyond the concrete barricades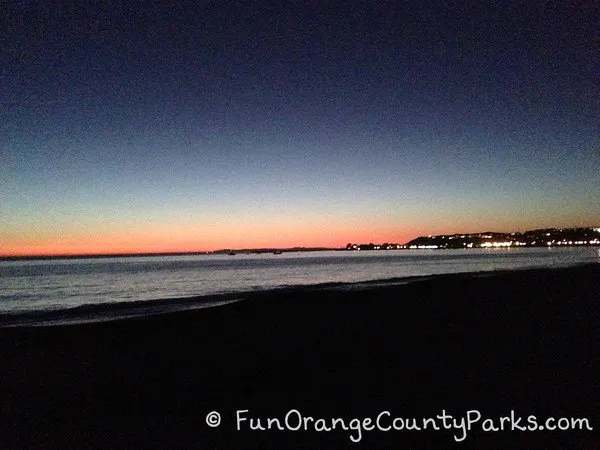 Originally posted in July 2009.