San Miguel Park in Newport Beach is among the top parks for its manageable size and variety of equipment. I discovered this park while checking into Bonita Canyon Sports Park.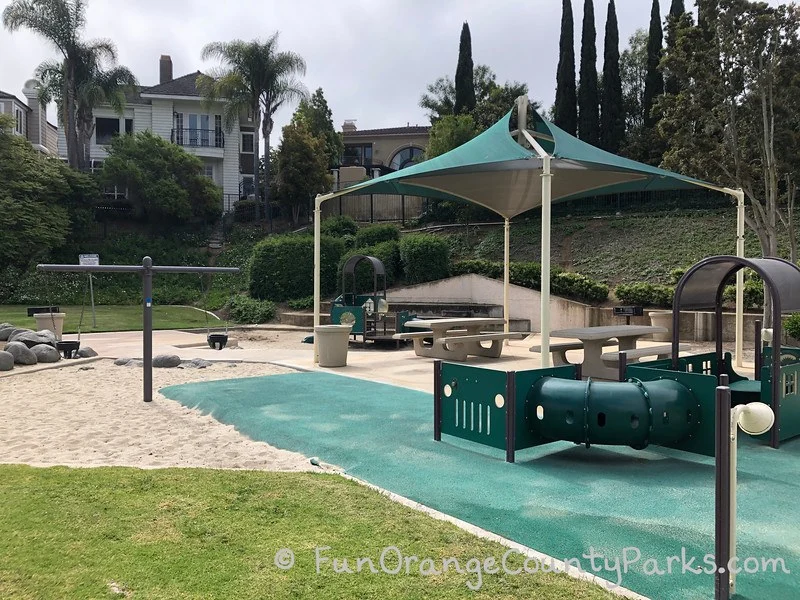 How to Get to San Miguel Park in Newport Beach: The easiest way to reach San Miguel Drive is from MacArthur Blvd. Turn one way you'll drive into Fashion Island – turn the other you'll drive past Roger's Gardens on your left, cross San Joaquin Drive, and pass Gelson's on your right eventually ending up at the park. The parking lot is off San Miguel Drive near the corner of Spyglass Hill Road. MAP TO SAN MIGUEL PARK IN NEWPORT BEACH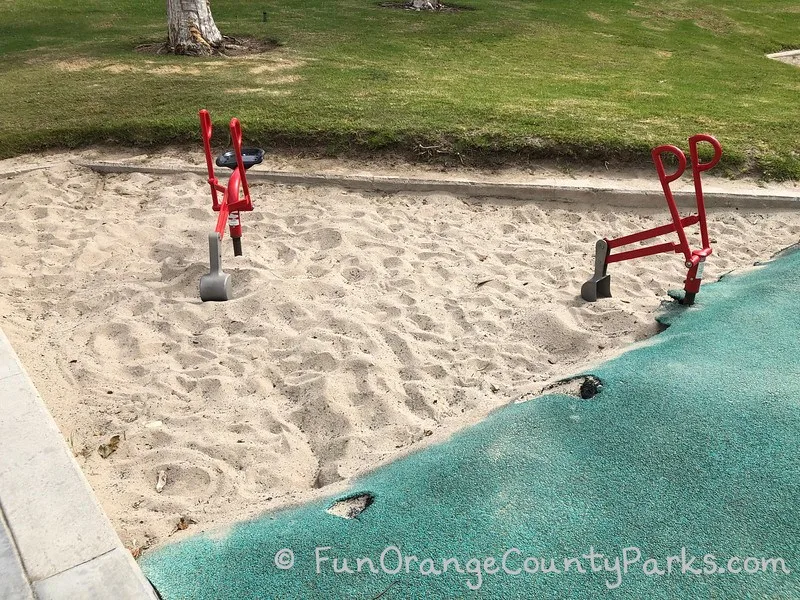 Highlights:
Quiet neighborhood with a central place for families to sit in the shade while supervising the play on every structure.
Ideal for birthday parties with grills, picnic tables, and restrooms
I love, love, love the new small boulders for kids to navigate as they play.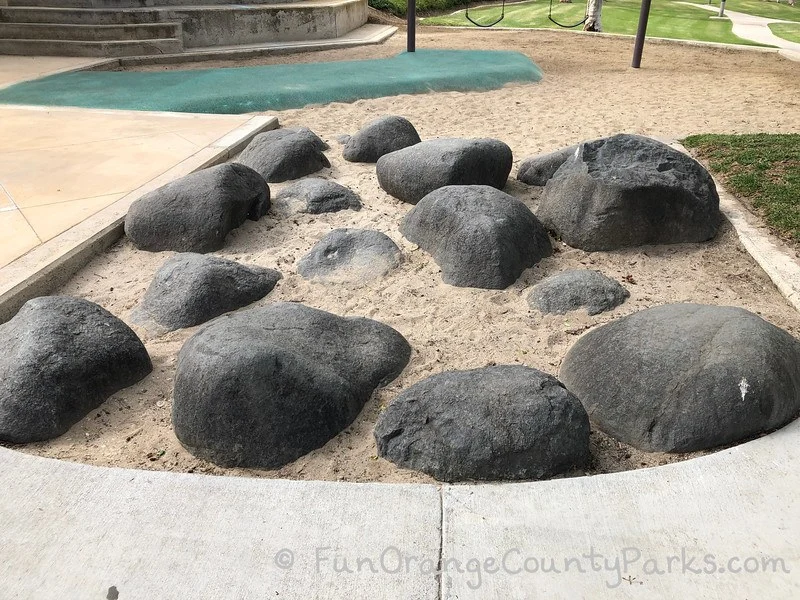 2 baby swings/2 bench swings in separate areas
Kids liked the "amphitheater" style steps by the bench swings for putting on shows and climbing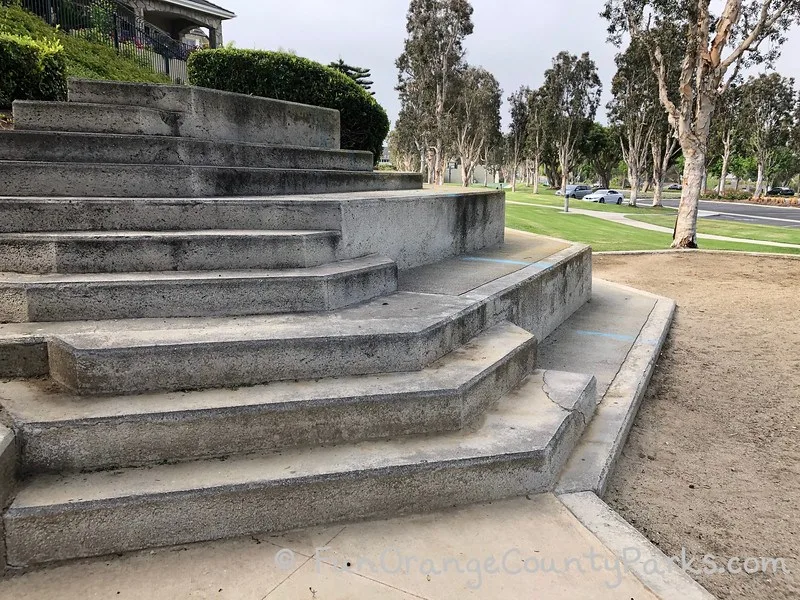 Expansive field for running out the wiggles or stroll along the walking path past the basketball court and handball courts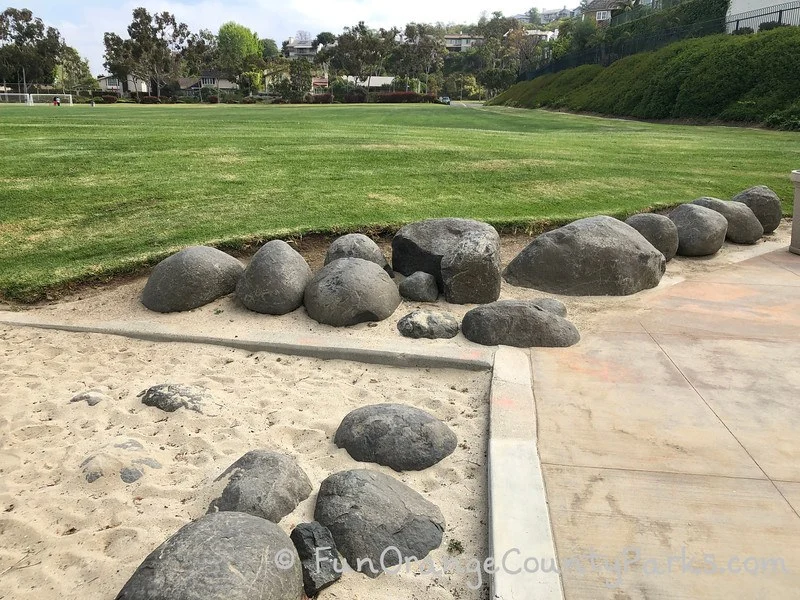 Be Aware:
Talked to a mom that said it can get busy during soccer/sports games on the adjoining field – or there can be competition for birthday parties
It's easy to miss the turn for the parking lot. Definitely approach from the direction of San Joaquin Hills Drive. The turn into the parking lot is a small driveway past the handball courts.
When I first came to this park, there were 2 cute little footbridges and a large wooden shade structure. It's definitely been updated with a new restroom building, complete with a bottle refill station.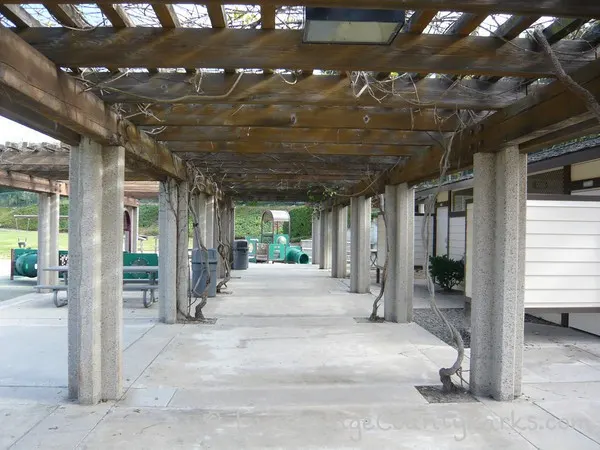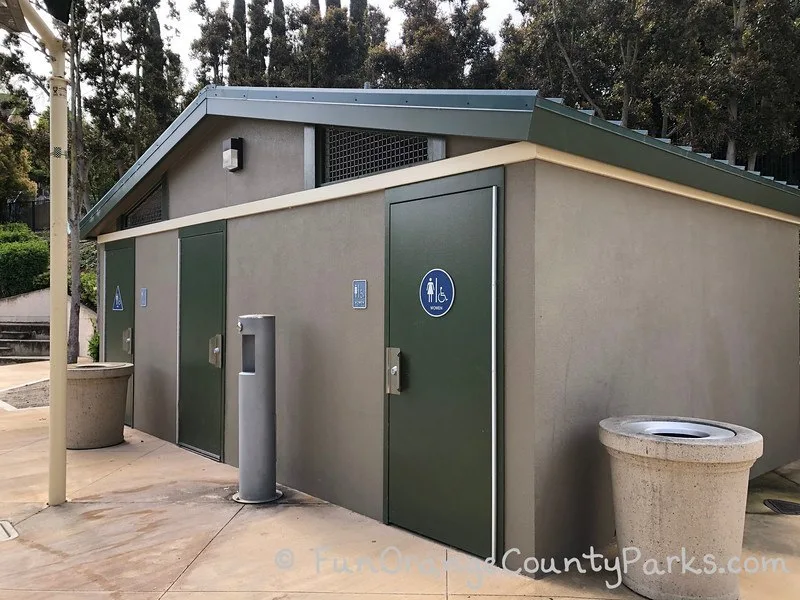 Checklist:
Parking in a small dedicated lot
Sand and recycled rubber play surface
Restrooms right on the playground
Water bottle refill station outside the restroom
Shade covers over picnic tables
Extremely easy to view kids making for a very relaxing play day
Basketball court
Handball courts (people were using it to practice tennis or do crossfit exercises)
Nearest public library branch: Newport Beach Public Library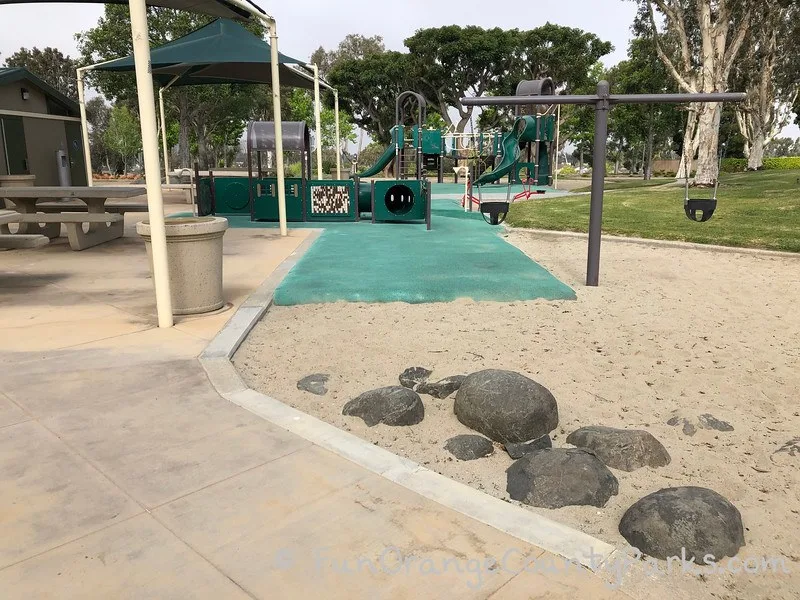 Parks Nearby San Miguel Park in Newport Beach: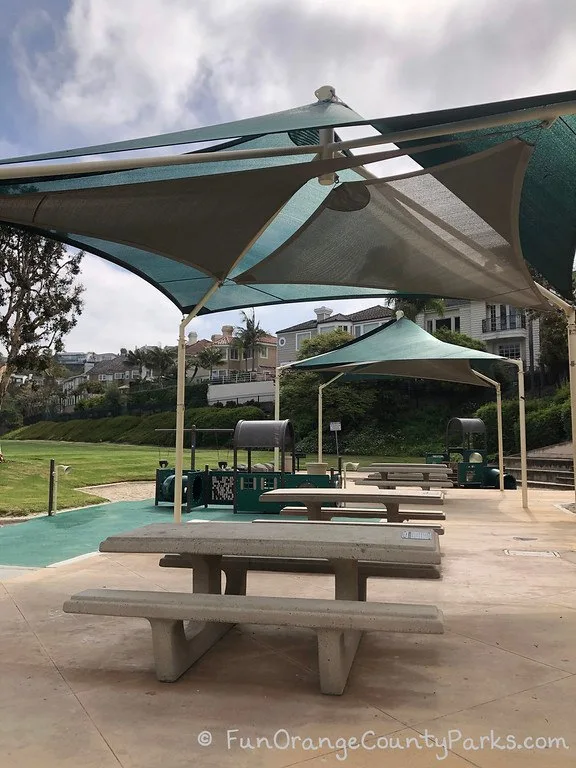 Originally published in February 2009.