Spyglass Hill Park in Newport Beach is high atop a hill near the ocean, but the views are only peek-a-boo. Still, you feel like you're above it all when you visit at sunset and the golden rays light up the playground.
Directions to Spyglass Hill Park: Reach San Joaquin Hills Road from either MacArthur or Jamboree and head up the hill towards Newport Coast. Turn left on Spy Glass Hill Road. The park will be up ahead on your right at the corner of El Capitan Drive. (Address: Spy Glass Hill Road and El Capitan Drive) MAP TO SPYGLASS HILL PARK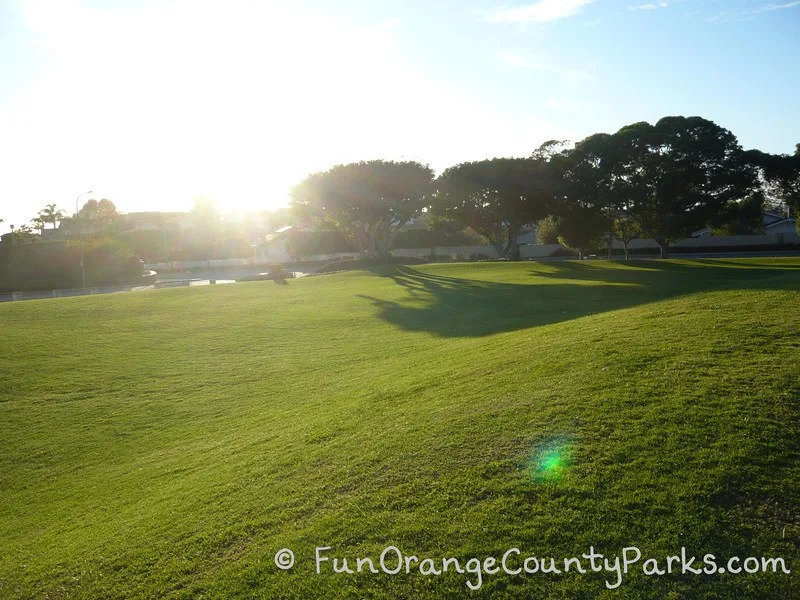 Highlights:
As is often the case, the playground is not the main attraction. There is quite a nice grassy "rolling hill" for the kids that scoops off the lip of the playground.
It's easy to see the kids playing here and it wasn't too busy on our visit.
A nice place for a picnic.
Bring sand toys to play.
It's set up to be more of a 5-12 year old equipment, but I think older kids will bore quickly. It's got steep drop-offs for younger kids.
If you want a great walking workout — park at San Miguel Park at the bottom of the hill and walk a loop up and around Spyglass Hill. You can even stop at Gelson's off San Miguel for coffee and the bakery!
No shade on the playground, but it's near the beach so it's cooler
Curvy monkey bars and a zip track
2 baby swings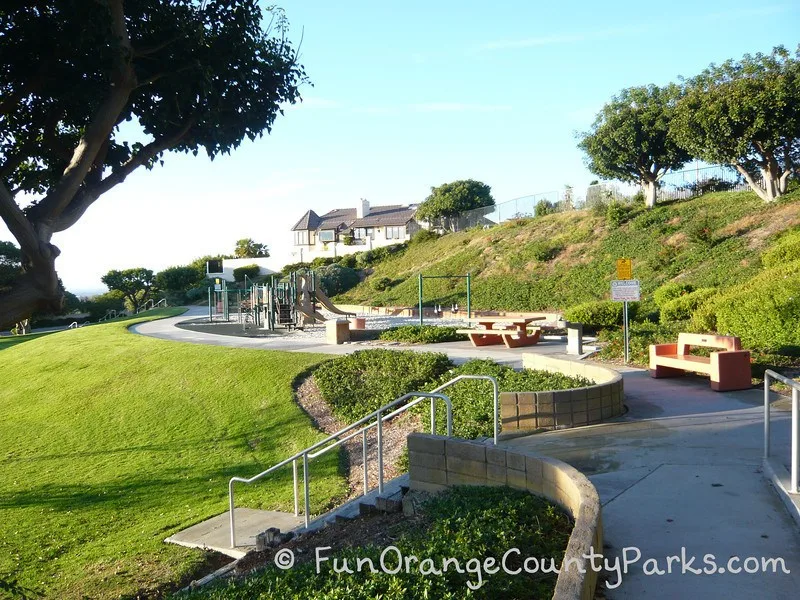 Be Aware:
No bench swings for big kids
Popular with dog owners
The street is away from the playground, but it wouldn't take long for a fast toddler to make it down the hill to get there
NO restroom
Steep and fast slides on the back side of the equipment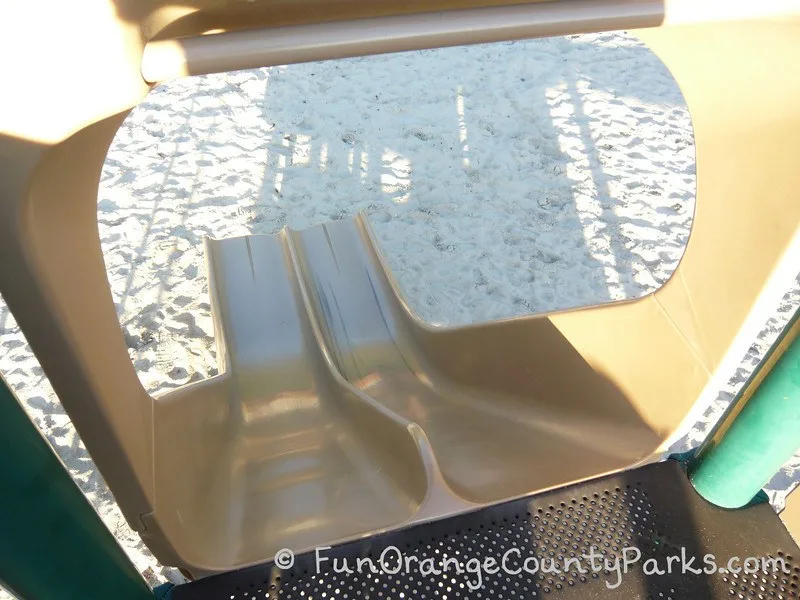 Checklist: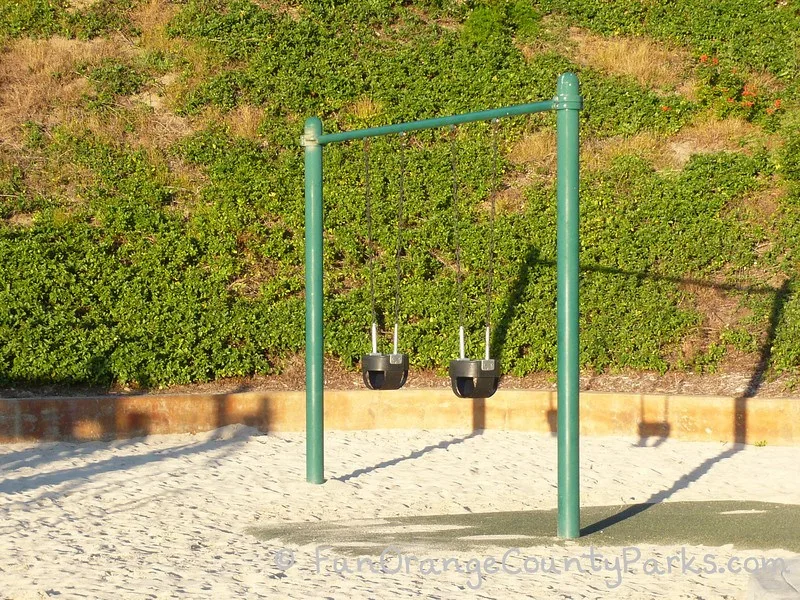 Parks Nearby Spyglass Hill Park in Newport Beach: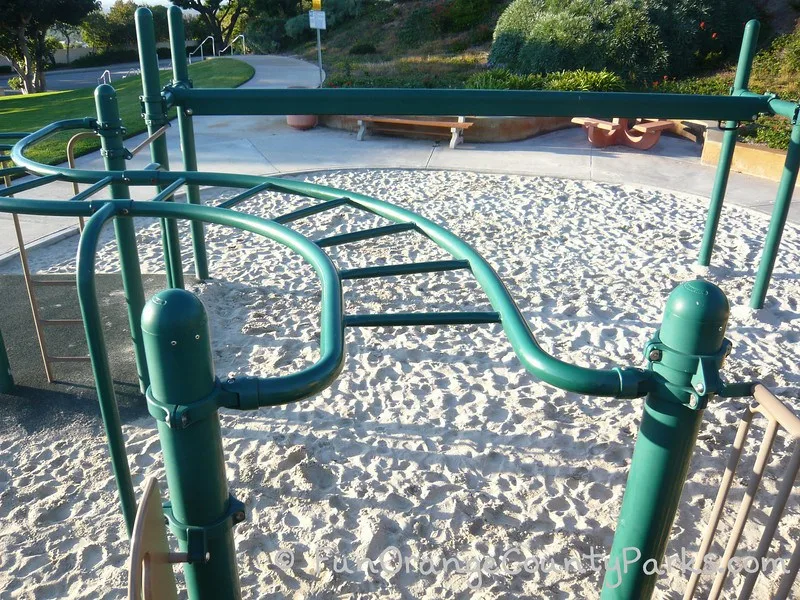 Originally published in January 2012.