I never realized how many OC beach playgrounds we actually have for playing right in the sand! But, then again, why am I surprised with so many Orange County beaches suited for families?
I've even added two since I posted my original 7! Let's explore these beach playgrounds from north to south.
Renovated with a small wall around it located at the base of the Seal Beach Pier on the south side.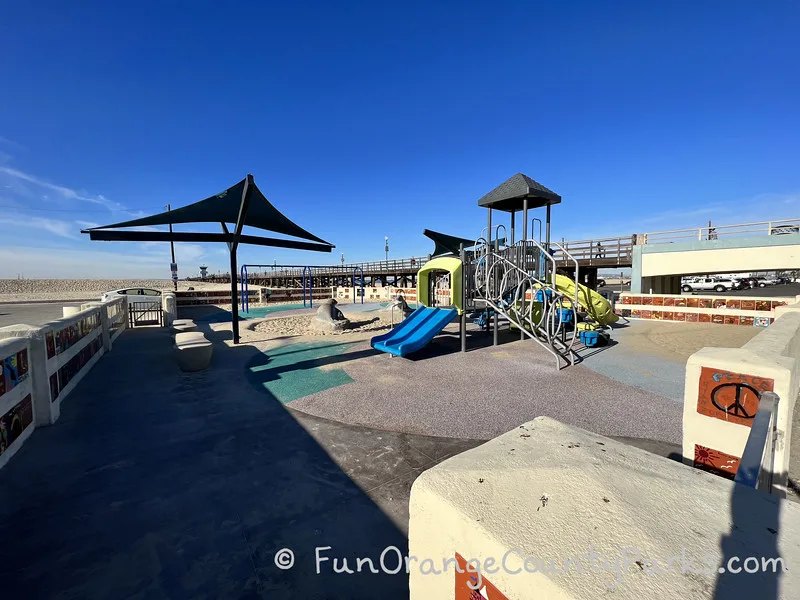 Just opened before Summer 2018 and sits north of the Huntington Beach Pier.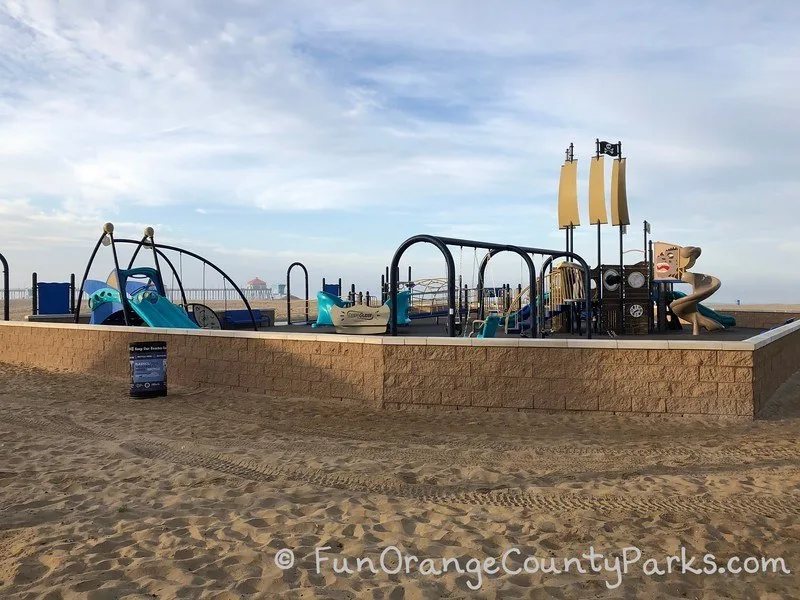 This one is on the bay side so it's not near the waves, but it's right on the beach. (Photo credit: Julie)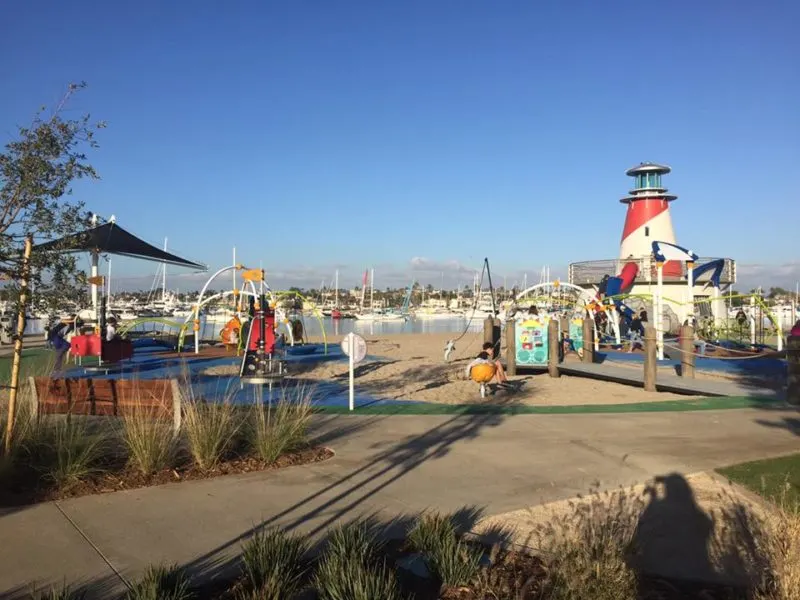 Probably my most favorite because of the playground and my least favorite because of the summer parking situation.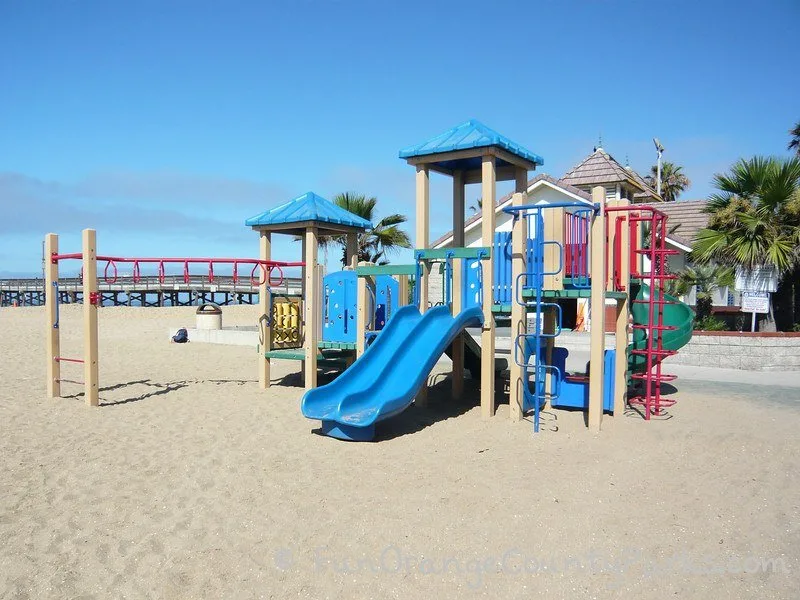 Ah, the whole ocean lifeguard theme of this one gets me! It's customized to match the iconic lifeguard tower nearby.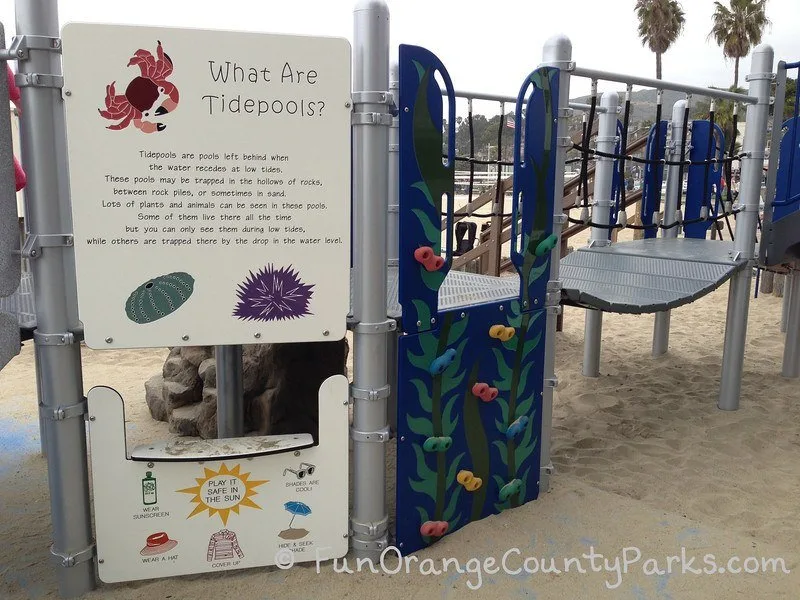 Spent many an evening watching the sun set from this playground.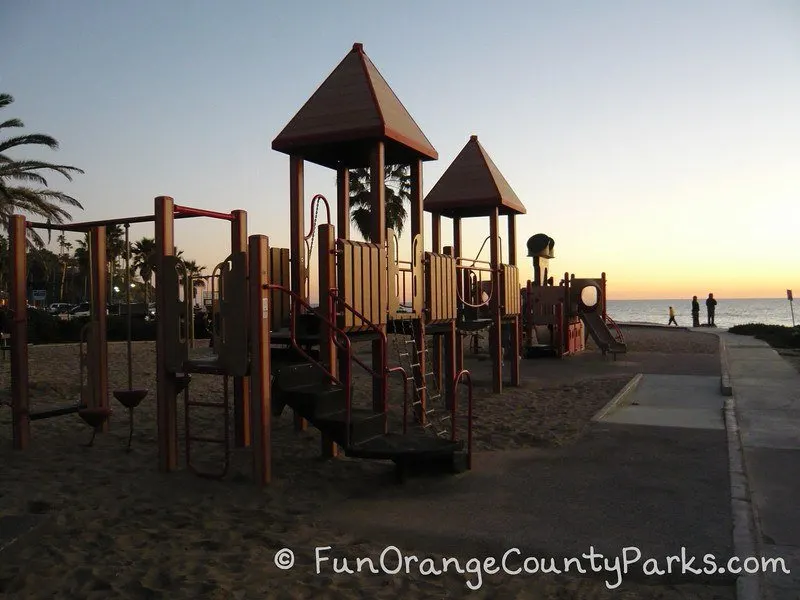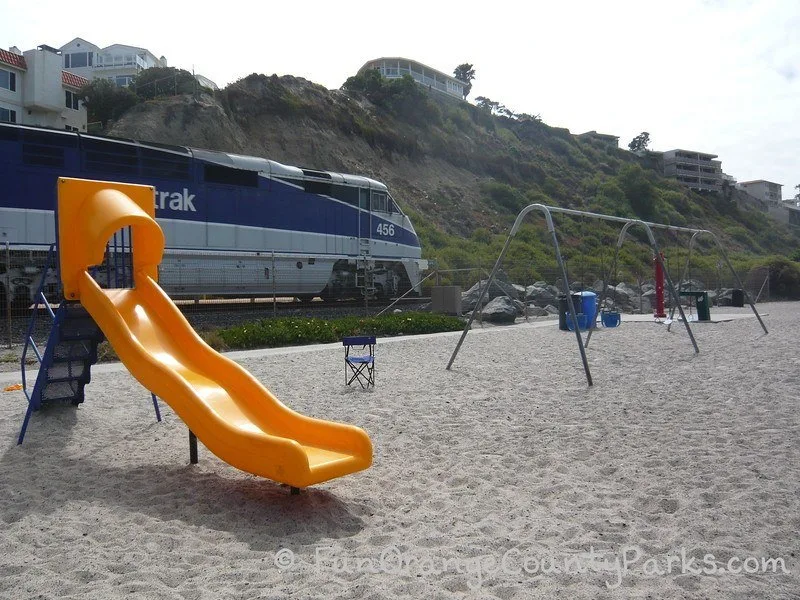 It's small and the slide is gone with only a few swings left (due to beach erosion). I almost took this one off the list because it has not been as family-friendly of late. However, the city is working to improve this area. So you might just want to wait and see.
A little further south, in between the pier and the lifeguard headquarter building, there's a picnic area with swings and a pull-up bar. It's less a playground and more just a place by the pier to swing. But for some kids, a swing is all they need!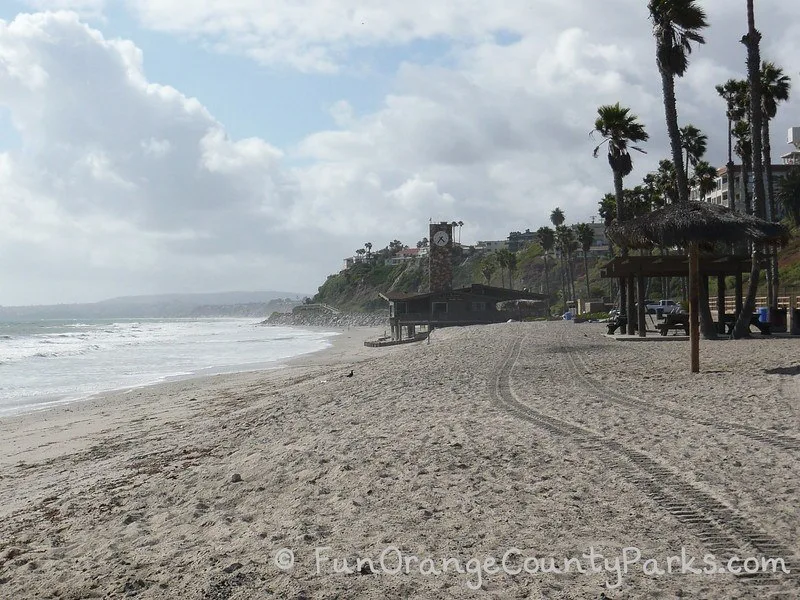 Bonus Beach Playgrounds
That was only the first 7 I discovered, there are more to add to the list!
This is now one of my favorites! I love the pirate theme and this one is just a little easier to keep track of the kids. The grassy area allows for picnics, too.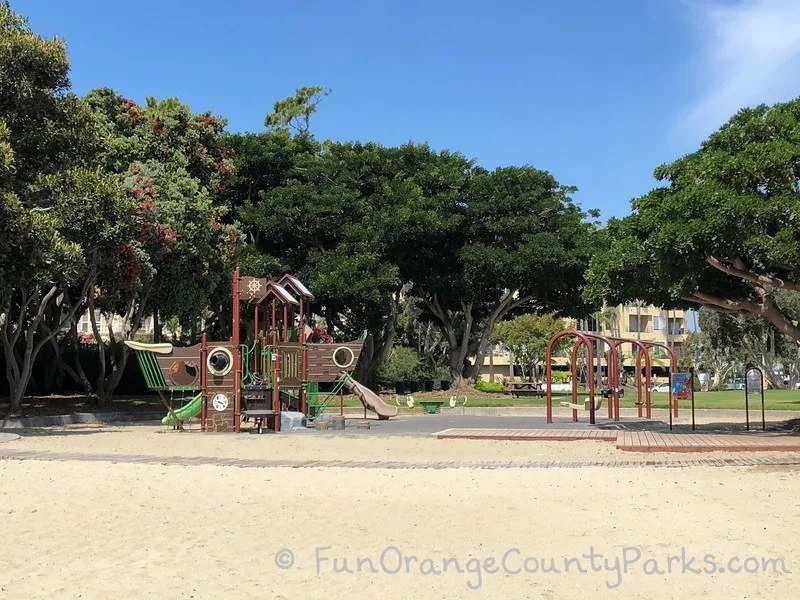 This one is really challenging for the parking and not necessarily a destination playground. But it's a fun if you happen to be within walking distance.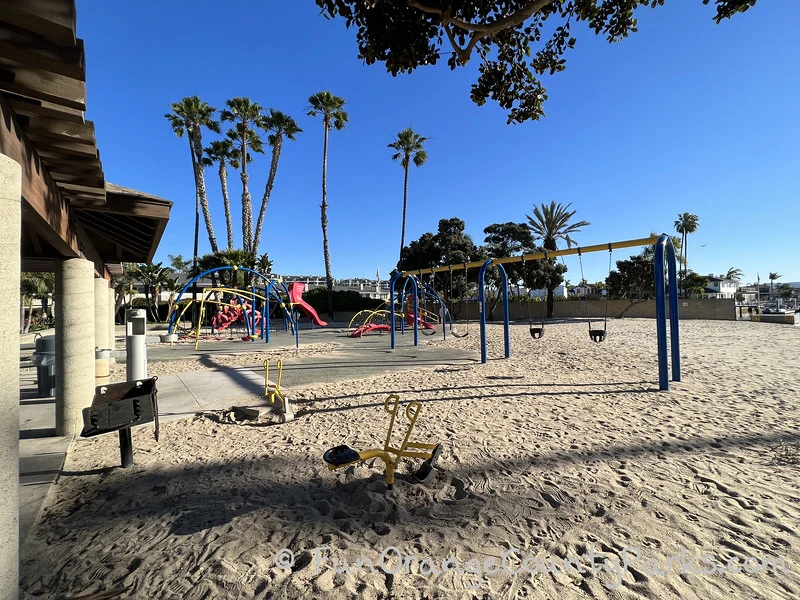 Depending upon how long you stay, this one could cost you a parking fee — but sometimes it's worth it because it can be less crowded because it's hidden away in this quiet bay.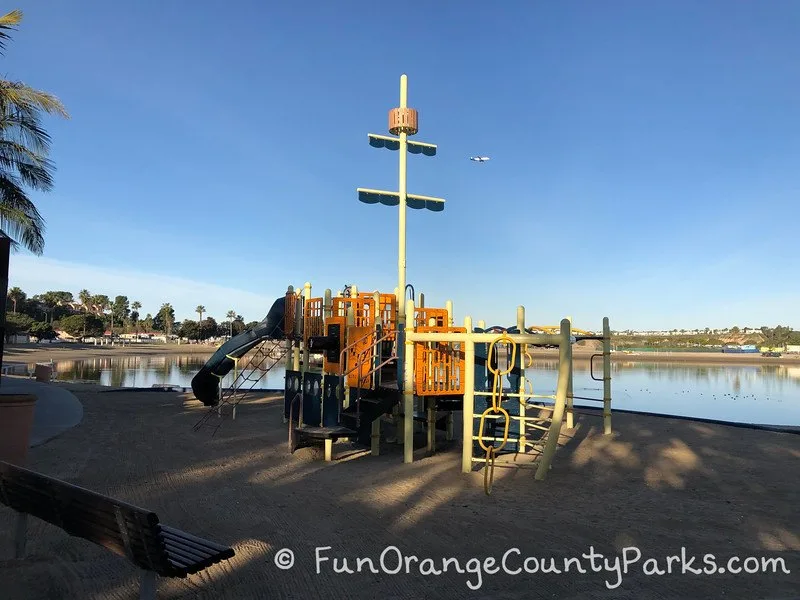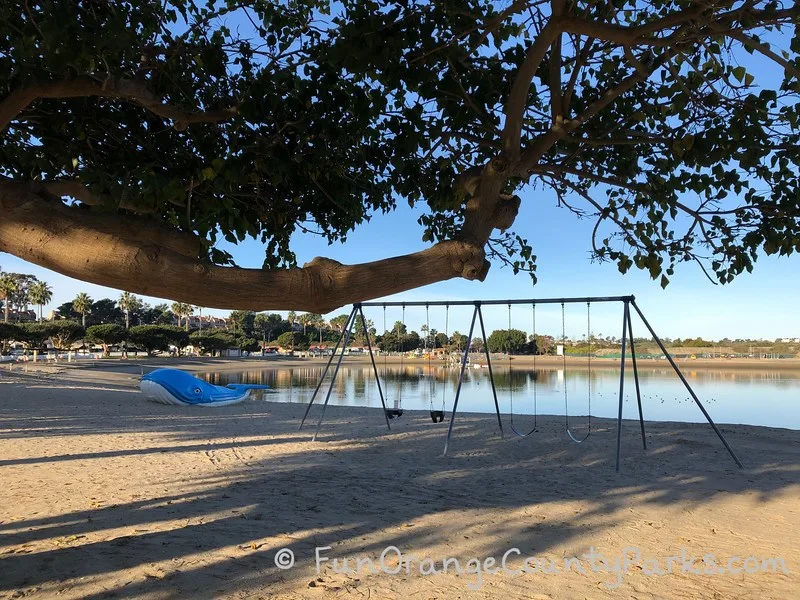 Want more beach information?
Originally published in May 2017.