I never realized how many OC beach playgrounds we actually have for playing right in the sand! But, then again, why am I surprised with so many Orange County beaches suited for families? Years ago, I wrote up a similar list for the family travel website Trekaroo.com. You should check them out if you're planning family trips this summer. I know many of the prolific travelers and talented writers who publish posts there.
Back to beach playgrounds. Let's go north to south.
Renovated (my photo is from right before it opened) — with a small wall around it located at the base of the Seal Beach Pier on the south side.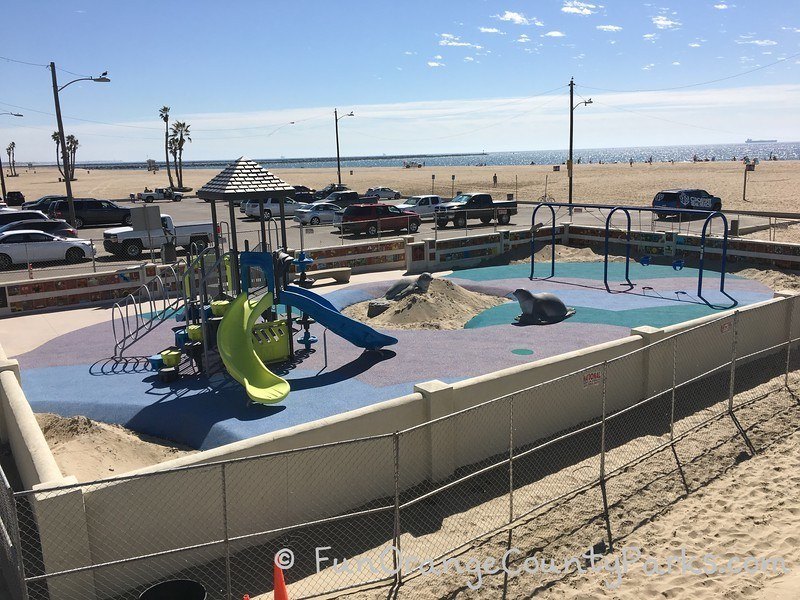 Just opened before Summer 2018 and sits north of the Huntington Beach Pier.

This one is on the bay side so it's not near the waves, but it's right on the beach. (Photo credit: Julie)
Probably my most favorite because of the playground and my least favorite because of the summer parking situation.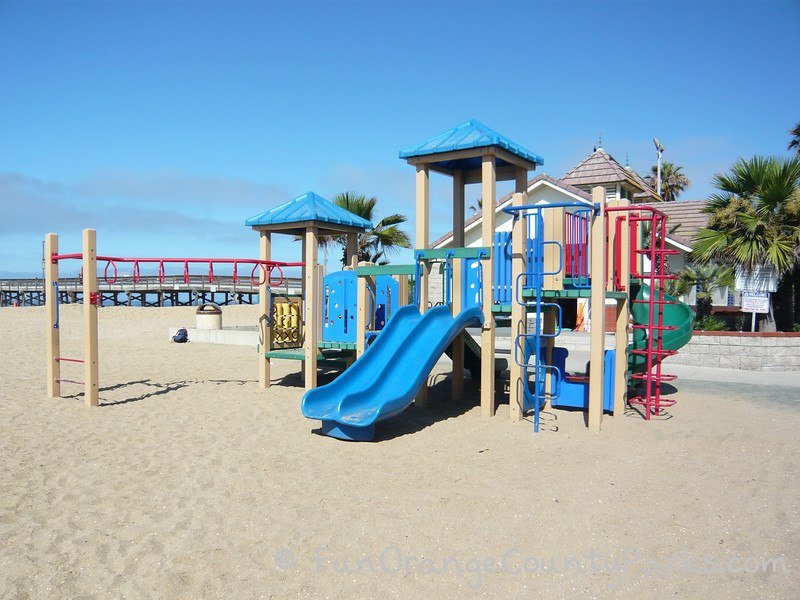 Ah, the whole ocean lifeguard theme of this one gets me! It's customized to match the iconic lifeguard tower nearby.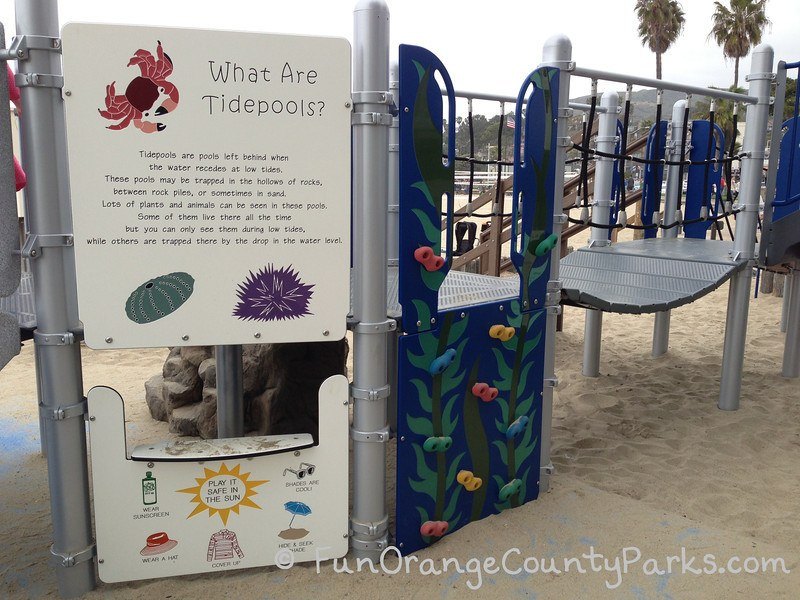 Spent many an evening watching the sun set from this playground.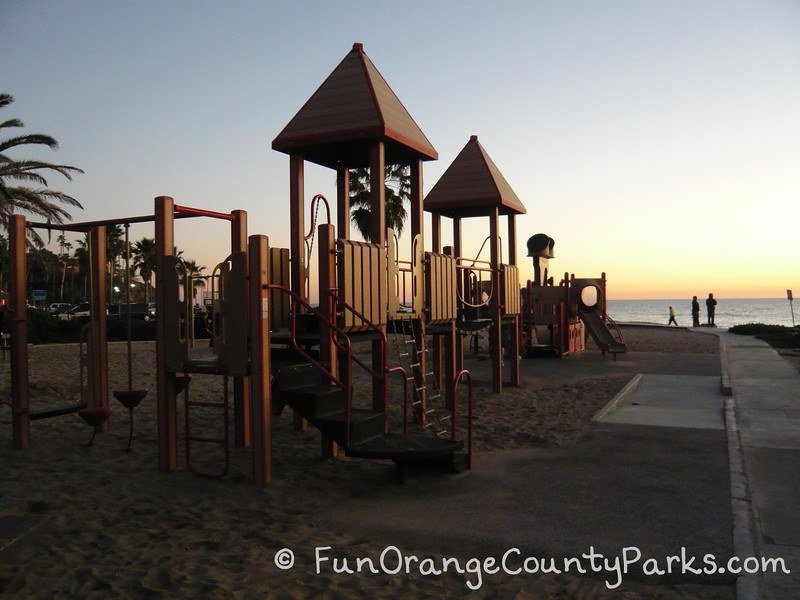 It's small with only one slide and a few swings, but mighty — in the sense that there are restrooms nearby and trains to watch!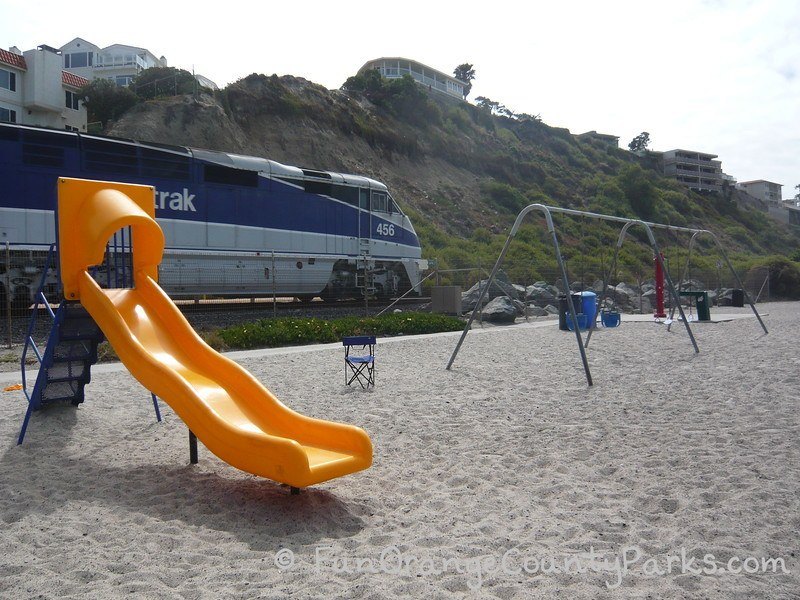 A little further south, in between the pier and the lifeguard headquarter building, there's a picnic area with swings and a pull-up bar. It's less a playground and more just a place by the pier to swing. But for some kids, a swing is all they need!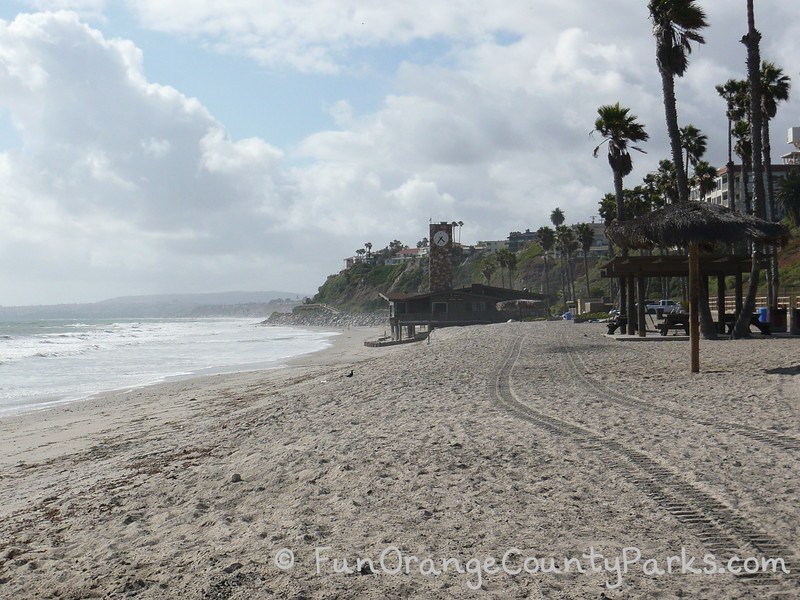 If you love it, pin it!