Channel Place Park in Newport Beach is a small, hidden park just off Balboa Blvd behind the Jack in the Box at the corner of Coast Highway.
It's not a destination park at all, but if you happen to be staying in the area and walking by it's worth a swing (especially if the weather is nice) and there are other friends already there playing!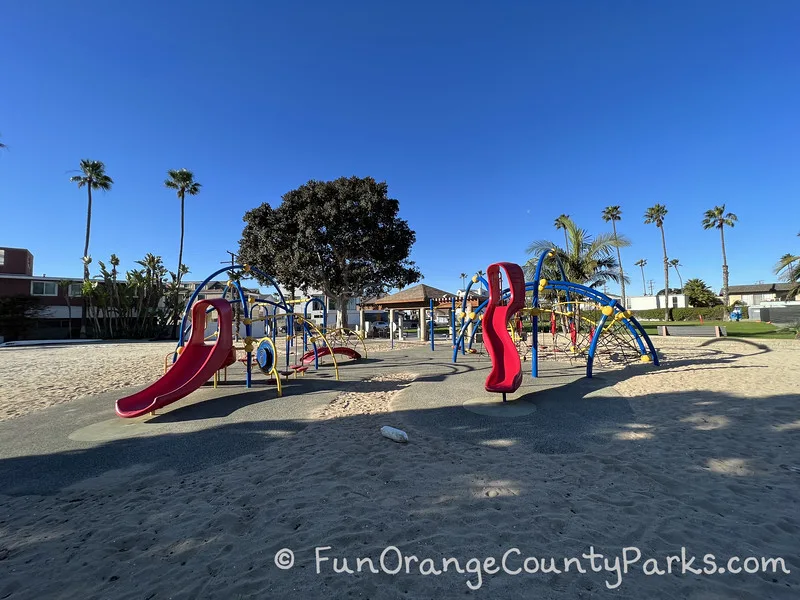 Directions to Channel Place Park in Newport Beach: I would probably park all the way up the street in the lot off Superior and walk to this park. You could pair a walk here with a visit to Sunset Ridge Park or West Newport Park. MAP TO CHANNEL PLACE PARK IN NEWPORT BEACH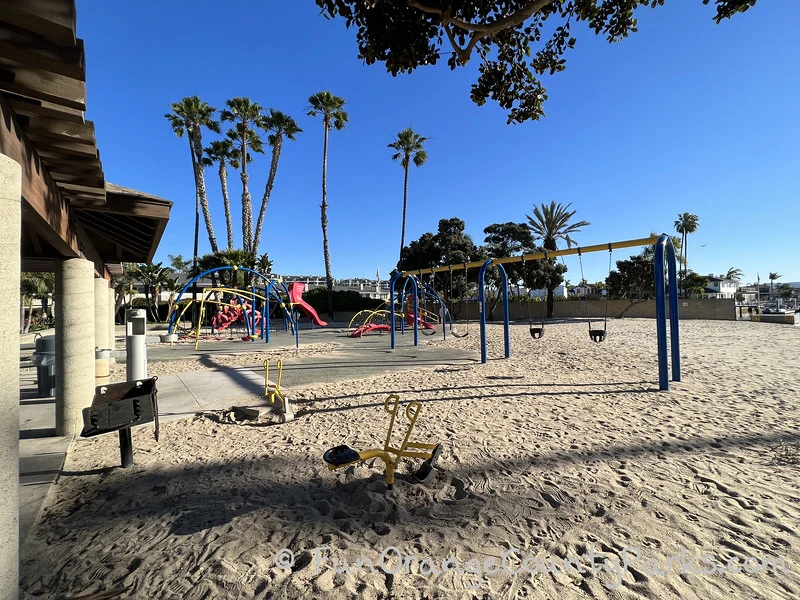 Highlights:
This park is nothing amazing, but it's a nice stop for a swing before heading on to the bigger destination playgrounds in the area
This used to be a cute little pirate ship playground, now the structure is one that encourages climbing and movement rather than pretend play.
Half basketball court here, so bring your b-ball
2 bench swings, 2 baby swings
2 sand diggers
Covered picnic area
Beautiful big shade tree and lots of palm trees to add to the "pirate" feel even though the pirate ship isn't here anymore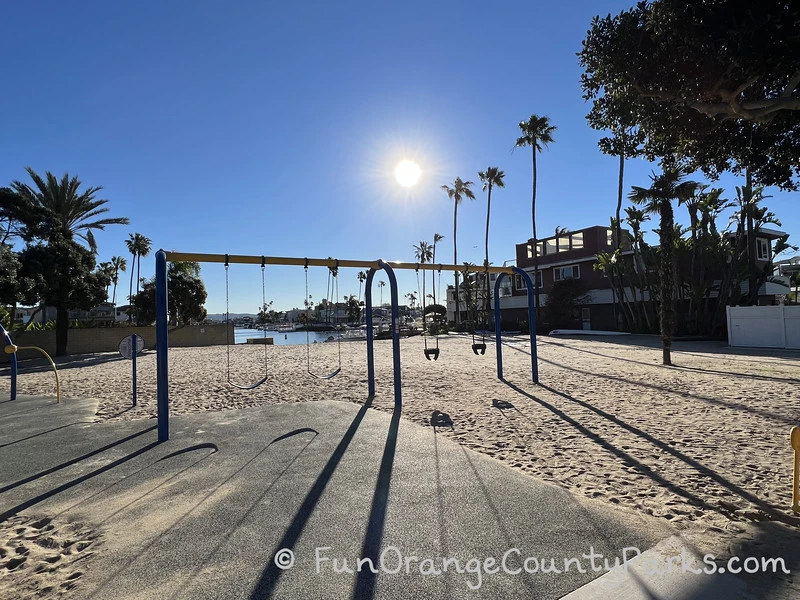 Be Aware:
The sand is pretty dirty by OC playground standards (mostly from natural tree litter) and there are urine stains (dogs?) by the columns of the covered picnic area
Parking is near impossible and the street is very narrow here – it's best reachable when passing by on a walk or visit by bike
This is not a swimming spot, but there is access to the bay – so pay special attention if your kids can't swim
We have been here more than once early in the morning and sometimes we encounter an adult who is visiting the park without kids, but it doesn't seem to be the case later in the day.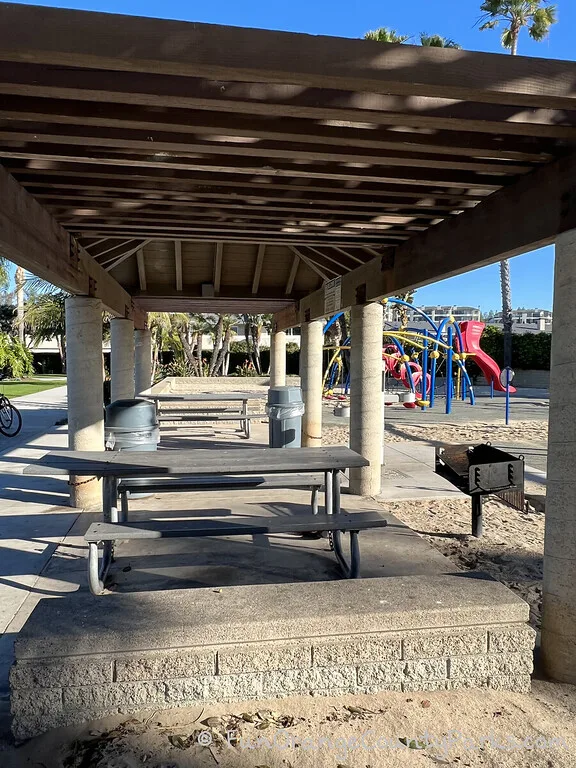 Checklist: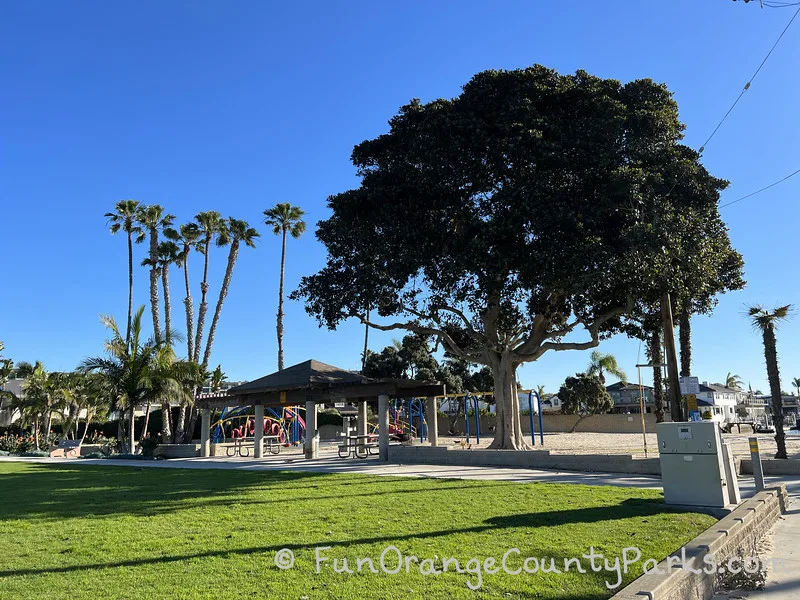 Parks Nearby Channel Place Park in Newport Beach:
Originally posted in June 2018.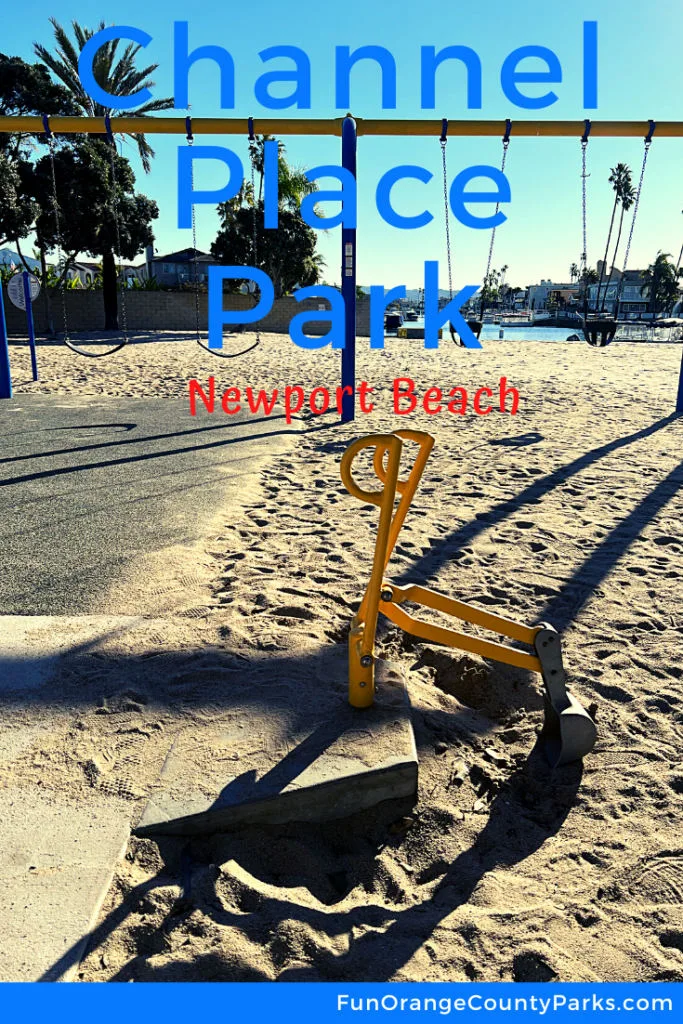 Photo Archive of OLD Pirate Ship Playground Equipment