Hummingbird Parenting is a series of blog posts related to a term I coined back in July 2010 which has since been quoted in parenting and outdoors books and popularized by some very influential people. I'm seeing the idea become more mainstream and I want to make sure I keep involved in the conversation that I started and continue to explore what it means to be a Hummingbird Parent from my perspective as the original Hummingbird Parent.
Don't think of hummingbird parenting as a label. For me, it's a parenting strategy. It's a tool in my ever-expanding toolkit. It's an easy way to make sure your children get the most out of their play.
I think one of the reasons this strategy has resonated with parents over the years is because most experts or books that we consult for advice are written by doctors, therapists, researchers, or educators. But this is what worked for me as a stay-at-home mom. It's written by a parent for parents. I'm not an expert! I just know what works for me.
So let's start with my story . . .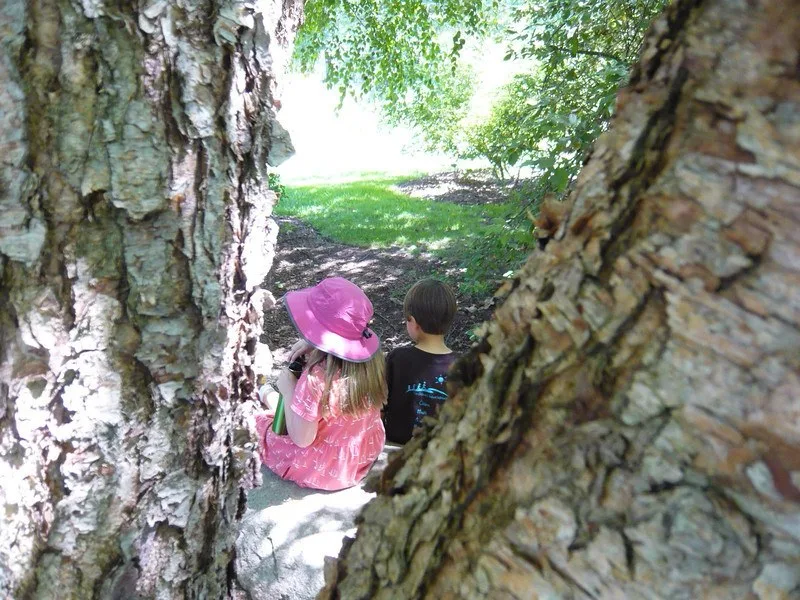 My Personal Hummingbird Parent Story
I started blogging about parks and play in April 2008. I hit it off with a group of bloggers who were writing and sharing stories about #playoutdoors. Most of us were parents, but one among us was Bethe Almeras who was such a strong advocate for nature and play. She had the best posts on her blog and I always kind of saw her as our ringleader. Our #playoutdoors group became pretty close online friends and our friendships have continued online and in-person, even though we're spread across the globe, our children have grown older, and jobs/lives changed.
I want to share a little more about Bethe, since she was/is such a strong mentor for me. She started and maintained the popular The Grass Stain Guru blog which had the tagline: "Childhood was meant to be messy." Don't you love it?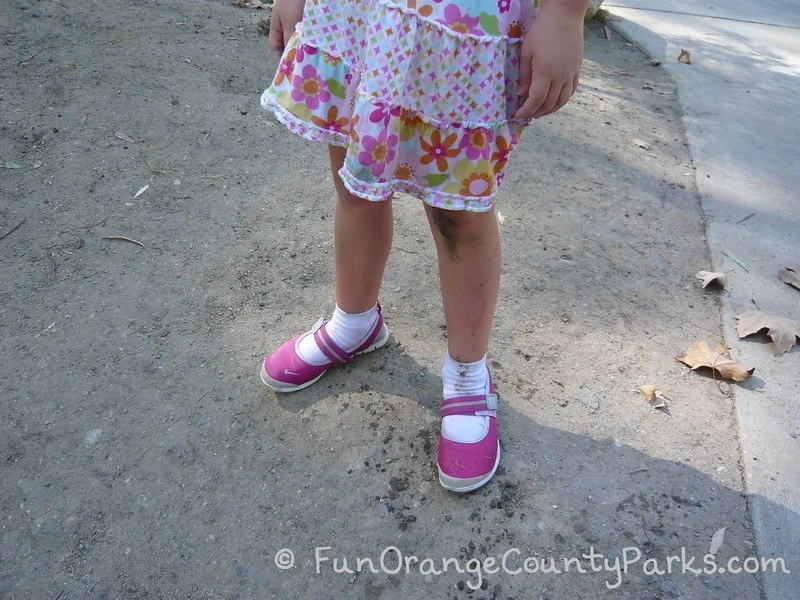 You'll understand why we are kindred spirits by reading this excerpt from her About page from back then:
"I have been connecting people with nature and a purveyor of play and wonder for 20 years. From camp counselor, to recreation therapist, to educator, writer, and blogger. I have seen the power of play, love, and laughter flourish in gardens, backyard forts, and hiking trails like it is possible nowhere else. I firmly believe that nature is the best therapist and teacher any of us will ever have, and that the magic of childhood should be rooted there, and the peace of adulthood is waiting there. It's not only in nature, but the connections we make with ourselves, and each other, when we slow down long enough to notice the beauty around us and simply play."
Well, after I got to know her, I got brave enough to ask Bethe if I could write a guest post for her. I wanted to gain greater national visibility for my local play advocacy work on FunOrangeCountyParks.com.
I can't remember the exact turn of events, but she graciously published my post on July 21, 2010. My children were 9 years old and almost 5 years old at the time.
I named the post "Pulling the Covers Off Blanket Statements." It was a relatively short post focused on debunking some myths. And my four blanket statements were:
Technology has no place outdoors.
Helicopter parents are bad.
Playgrounds are not nature.
Kids outgrow playgrounds.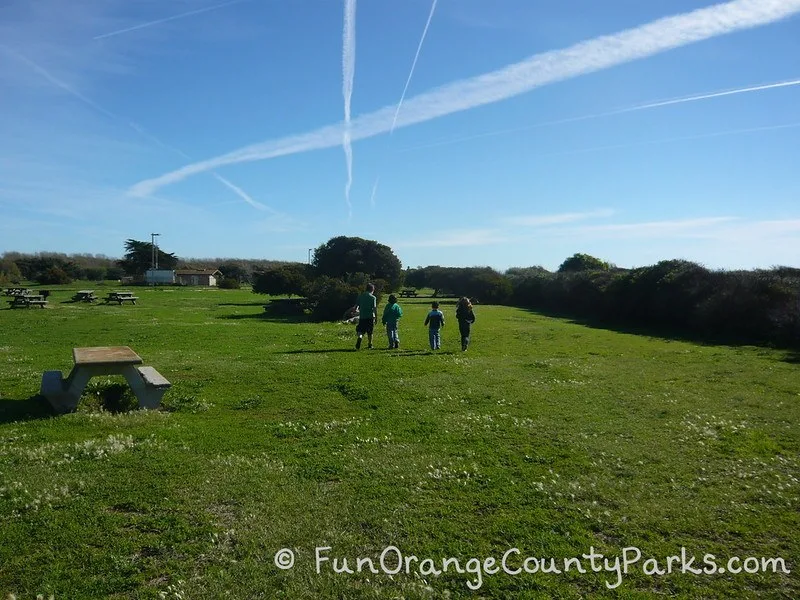 Here is what I wrote in response to #2:
"With all of the talk about giving kids leverage and freedom from a very early age, you start to feel guilty when you help your kids. In the range from helicopter to neglect — I probably fall a bit more toward helicopter. In fact, I call myself a hummingbird parent. I tend to stay physically distant to let them explore and problem solve, but zoom in at moments when safety is an issue (which isn't very often).
However, I ask myself "why?" all the time. Why do I still need to have them in sight? Why don't I let them go to the park on their own? Why don't I truly allow them to be 100% Free Range Kids, even though I was allowed to run wild as a kid?
Common sense needs to rule on this issue. Are these bad parents for caring so deeply about their kids? Certainly not. Will their children be scarred for life? No. Should parents back off and let their kids take reasonable risks? Yes!
I'm always conscious of the physical distance between me and my kids . . . and I just keep taking steps back as they get older. I think the speed of the retreat is really up to the particular parent and their own comfort level."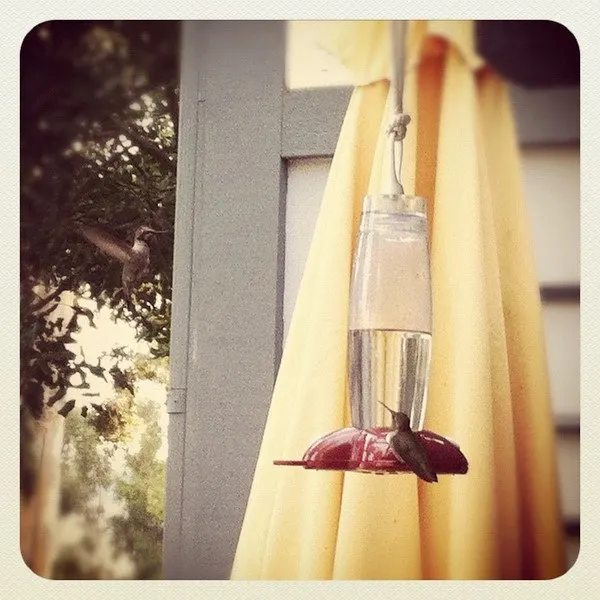 Hummingbird Parent Quotes in Outdoor Parenting Publications
That's what I wrote. In July 2010.
Since The Grass Stain Guru was a blog with a national readership and some dedicated nature play fans, Richard Louv, author of Last Child in the Woods, read it and quoted it on his blog ("HUMMINGBIRD PARENTS": Seven Actions Parents Can Take To Reduce Risk And Still Get Their Kids Outside originally published in September 2010, republished in March 2014) and he even used it at his talks.
Then came a journal article: Battling the Nature Deficit with Nature Play (Journal of Play, Fall 2011).
Here he is mentioning me in 2014:
Mr. Louv is a true nature lover and a big thinker. I share his vision of a nature-rich future! I have met him a number of times and I always humbly thank him for crediting me when he uses my quote. And he always points out that "Not everybody does!" And then I repeat that it's exactly why I appreciate it so much!
You can also find Mr. Louv talking about my hummingbird parent quote in his books:
Dr. Scott D. Sampson of Dinosaur Train and PBS KIDS fame was also always supportive of our #playoutdoors gang. In 2015, he released his book: How to Raise a Wild Child: The Art and Science of Falling in Love with Nature. In it, he quotes me and then writes:
"I love the hummingbird metaphor. Whiteaker suggests that grown-ups become more conscious of the physical distance they keep from kids, and take steps back as children get older to allow for increasing autonomy. Along this path, we can find potential for us to fulfill our need to keep kids safe while allowing them to take risks and push limits."
Exactly!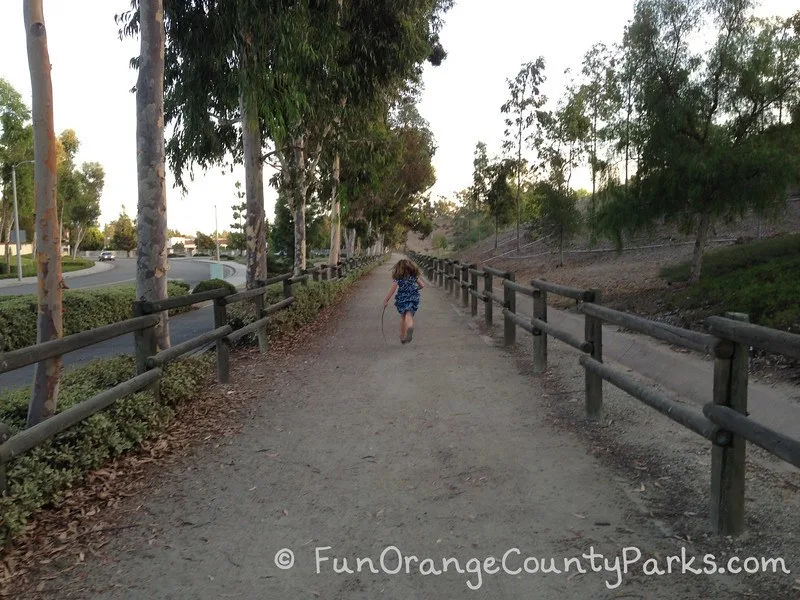 Hummingbird Parenting for YOU
Let's think of this as an exploration of parenting strategies that give our kids the gift of unstructured play. What can WE do — within our parental comfort zones — to give our children the freedom to play?
I regularly tackle Hummingbird Parenting themes or ideas and I keep the master list here on this page, in case you miss it.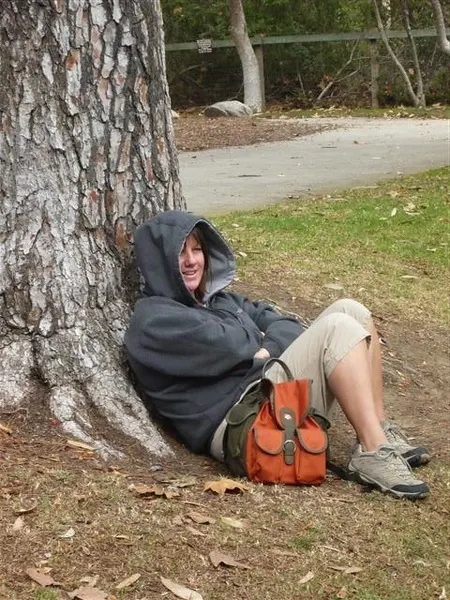 Here I am trying to stay warm and looking all stealth from my "far away" vantage point. I think this is may be the only photo in existence of me in action!
Intro + How to Be a Hummingbird Parent
Over the years, I've pondered why this idea sticks? It's the notion that you can give your children freedom to roam by backing off to let them explore creative play and risk on their own — only zooming in when there is a real concern for safety. I think it resonates because it's a real life strategy that parents can try right away. I feel like it's a way to give our kids a little bit of the freedom we had as kids.
Seeing Regular Places in New Ways
Letting Nature Take Its Course
Getting Outdoors in Relaxing and Reachable Ways
Gratitude
It seems fitting to end this post by sharing my gratitude for all the amazing people doing this tireless work to let children play and still inspiring me every day.
Bethe, you're still my hero and mentor in this nature play realm. Thank you for publishing that post long ago and nurturing it in your digital garden. Your words are amazing. So glad we got to see you in person, yet again, this past summer. Thanks, Pepita!
Special thanks to the Original #Playoutdoors gang – some of whom are still writing in this space. You know who you are! (Bethe, Debi, Mel, Michael, Caro, Suz, Marghanita, Kari, and Juliet among others – plus all the people and experts who joined in on those early conversations).
Thanks to Mr. Louv and Dr. Sampson for being so supportive and generous with your attributions. It's super-meaningful when you are "the little guy" and you think no one notices you. You donate so much of your time and energy to giving kids childhoods like we remember. Your books are worth reading over and over and over.
Finally, thanks to all my readers who inspire me to keep writing about playing outdoors and who give their children space to do the important childhood work of play. I appreciate you and hope I can continue to inspire your playful outdoor family life, even though I hardly need to hover at all anymore and my steps have gradually moved me back quite the distance since I originally wrote for Bethe. I'll keep writing as long as you keep going out to play!