On a day when I came early to pick my teen up from what I thought was a 2 hour movie with friends (and turned out to be a 3 hour movie), I had the unexpected pleasure of free time. I didn't pull out my phone to pass the time, because I rarely use it for that purpose. Instead, my writer brain urged me to hang out and watch the world go by.
Malls and shopping centers are NOT my normal habitat. I kind of feel like a goldfish in a desert, even before I get out of the parking structure.
But I could hang out by these stairs ALL DAY LONG.
In my hour of observation, there was not one child who could resist the joy of stairs. Every. Single. Toddler. Took to the ledges to explore.
Do you see it? Do you see the wonderland that awaits?
Funny shapes with holes to peek through or hold onto?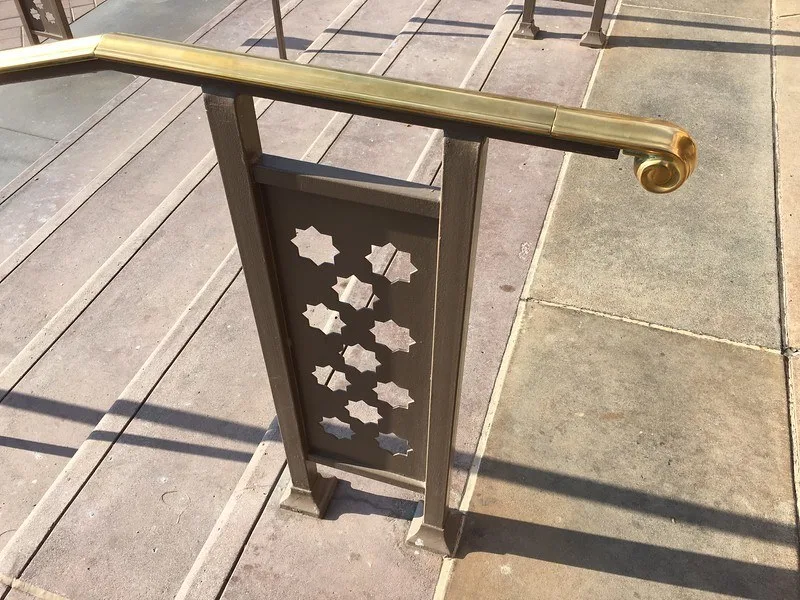 Shiny hand holds and textured patterns under foot.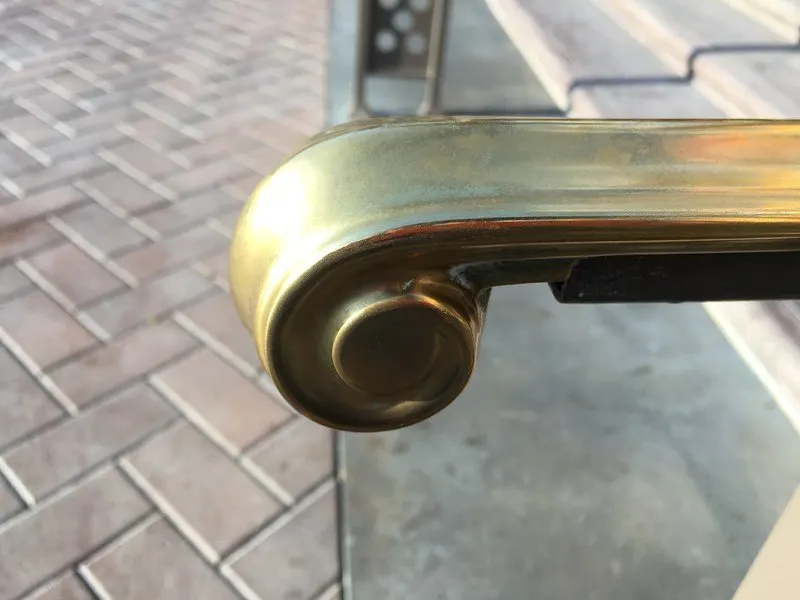 Long stairs to walk across and railings to duck under.
Some children walked up and down in a pattern. Some walked towards the stairs only to have parents scurry them away. Some were allowed to travel a path up the stairs across the mezzanine and down the windy wheelchair access path.
There were giggles and there were spills. Parents holding hands with kids. Parents observing from afar.
It was a high traffic area. Getting photos of empty steps was a rare occurrence and challenging to capture. It made me happy that this "playground" was so full of active kids.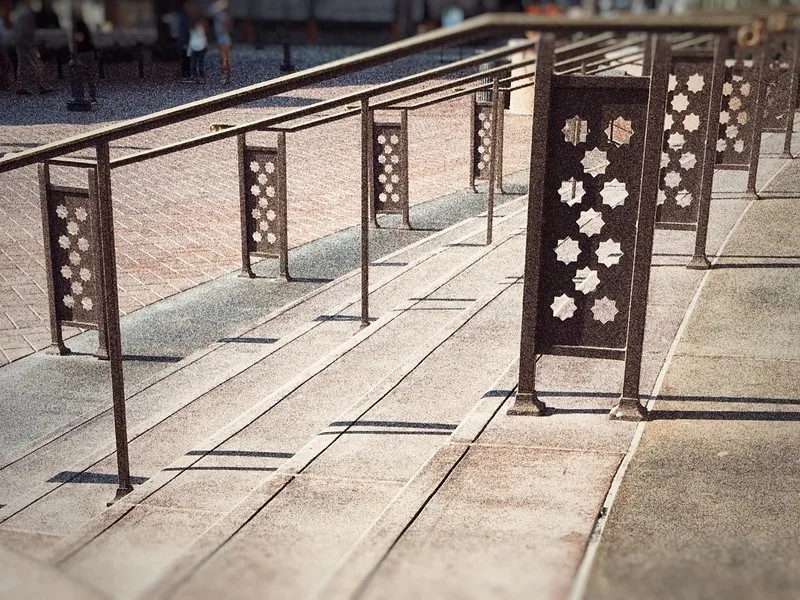 So next time your little one attempts to navigate stairs, let them! Their little brain is getting SO much out of it. Plus, it's nice to give yourself permission to slow down and just watch what a wonder you have the pleasure to parent every day. Keeping things simple sometimes reaps the most benefits for you and your child.
You don't need a fancy playground. Just some imagination and patience.