"Where are places for babies to play?" That's one of the top questions I get from you when you're ready for your first playground trip, but feeling unsure where to go.
You know play is good for them, but the world seems so big with a little one and they can't really DO anything yet. Right?
So my first bit of advice is to go where YOU want to go.
The baby in these photos is ME! And what worked for my parents with me, will work for you. It even worked for them when they were babies (you'll see a few B & W photos from their babyhood).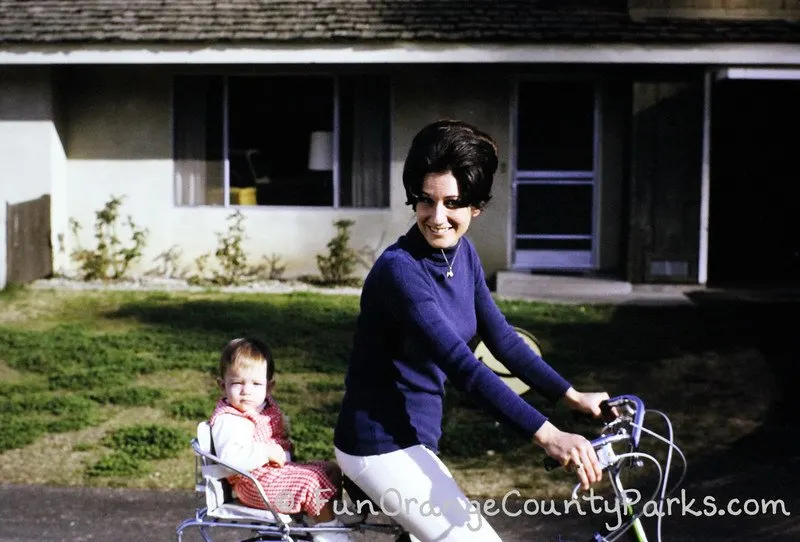 I always try to encourage you to learn about child development when it comes to your growing baby. It's like having a cheat sheet to what your baby is capable of doing and seeing and saying and feeling and knowing at all different baby stages.
Boiled down into a few words, my parenting philosophy revolves around exposing children to a variety of rich sensory experiences at stages that are appropriate. When they are young, that means experiencing their world through play. Luckily, EVERYTHING is play when they are little.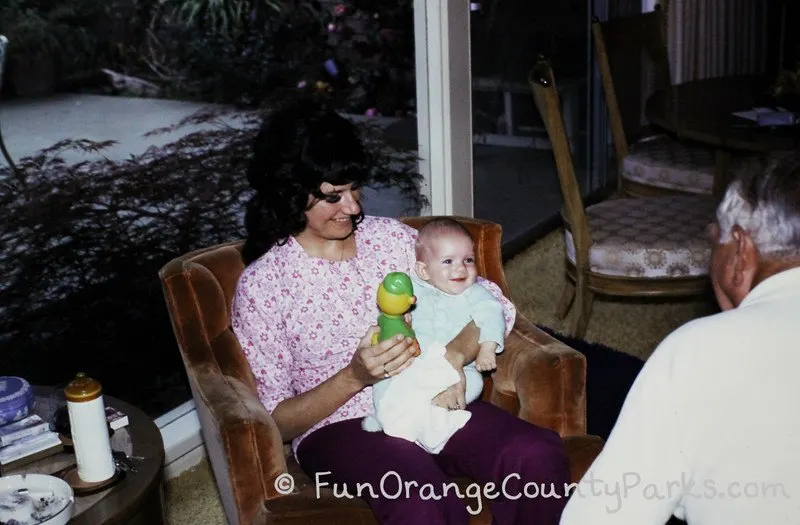 What if I told you that 90% of a child's brain develops during the first 5 years of life?
First 5 California has a pretty cool graphic that shows all the leaps happening inside those baby brains – with some brain boosting tips. I'd also highly recommend reading the sections on: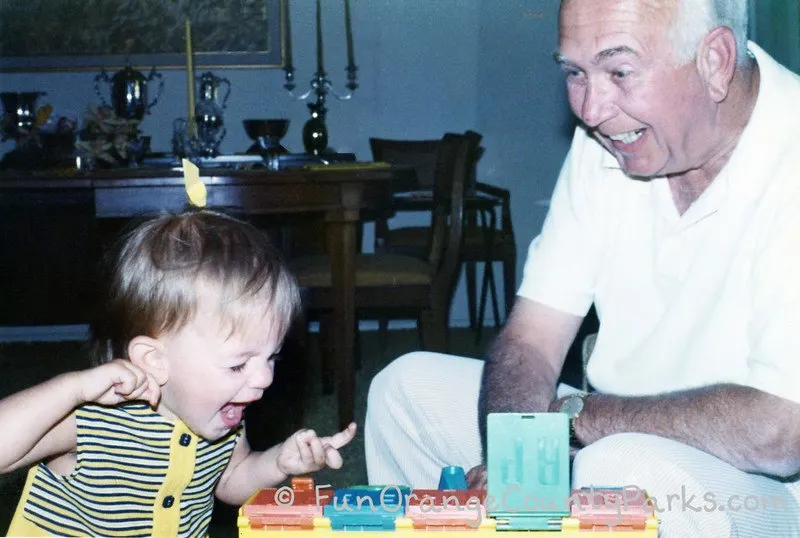 Visualize It
Let's just take one little slice of child development and see how to pick places for babies to play based on their vision. You'll see how those places are also good for all the other developmental processes that are going on.
According to the American Optometric Association, from birth to 4 months a baby's "primary focus is on objects 8 to 10 inches from their face or the distance to parent's face." So guess what? You are their playground! That's not to say that stroller rides and fresh air aren't beneficial, they are. But the youngest of babies isn't seeing much beyond mom or dad or the family pet.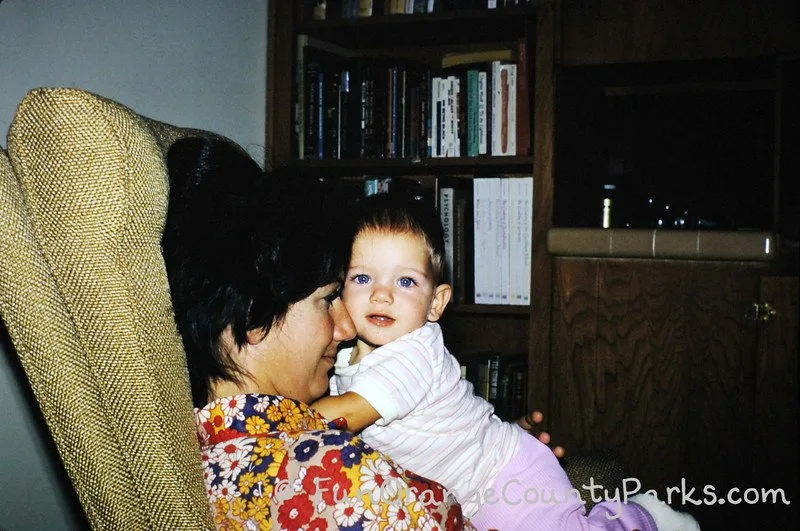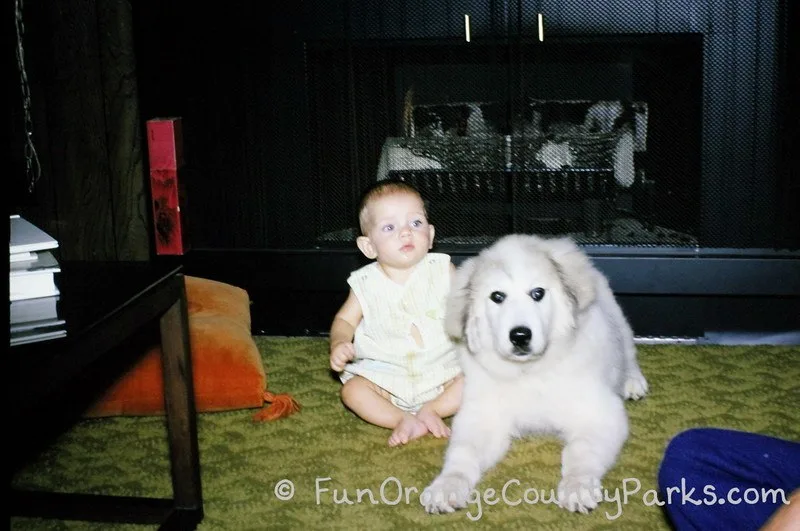 And baths are particularly fun for playtime at this age where parents and babies can get up close and make eye contact with each other.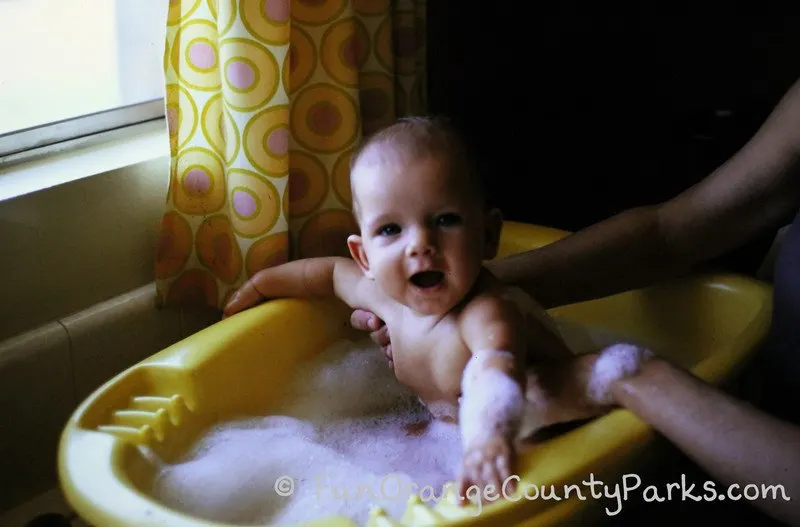 Depth perception comes into play around 5 to 8 months where "the eyes are capable of working together to form a three-dimensional view of the world and begin to see in depth." Crawling helps with this, too. Guess what? Being OUT in the three-dimensional world helps this development happen. So try not to waste those moments on a 2-D screen!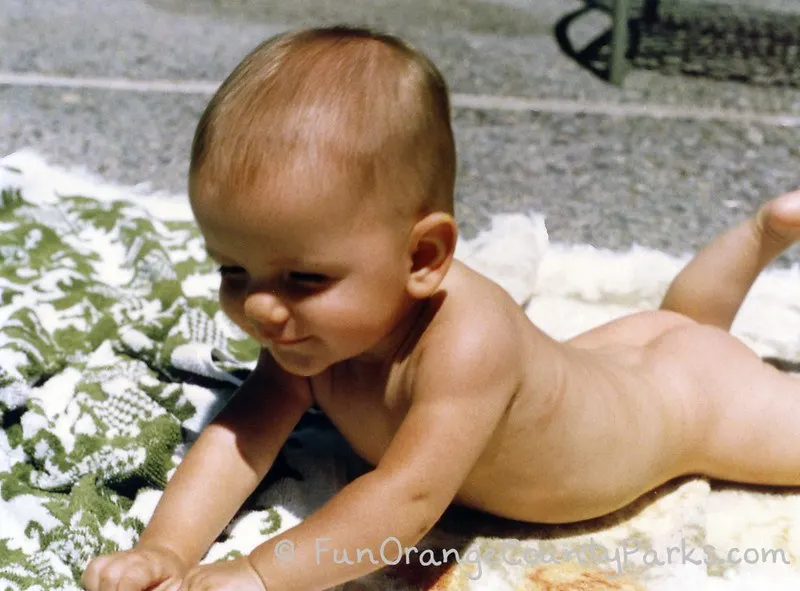 Practicing holding that head up. Or simply hanging out on a blanket outdoors can be happiness-inducing at this age and even younger, especially if it's with mom!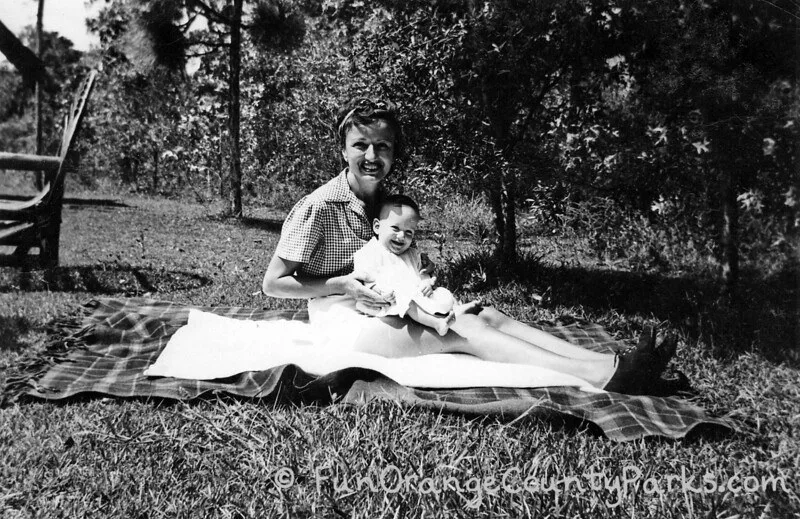 Or even stroller walks with grandma and grandpa give babies new things to see and hear in their 3-D world.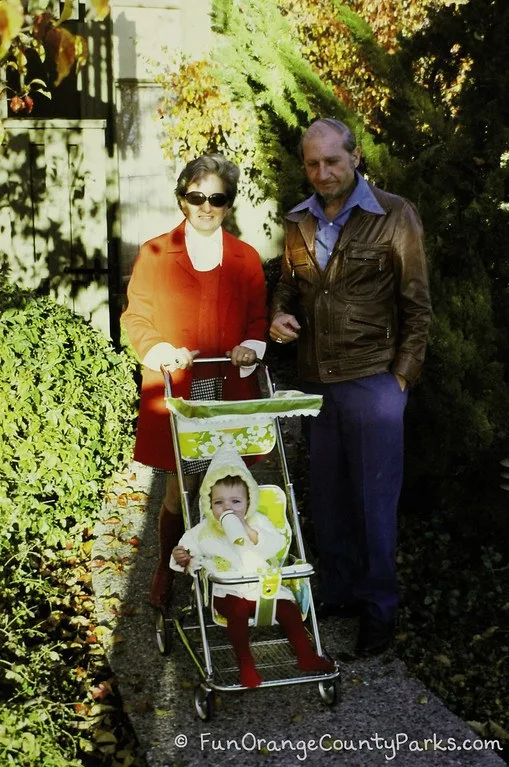 Things get exciting around 9 to 12 months where "babies should be using their eyes and hands together" to pull themselves up to standing and "grasp objects with thumb and forefinger."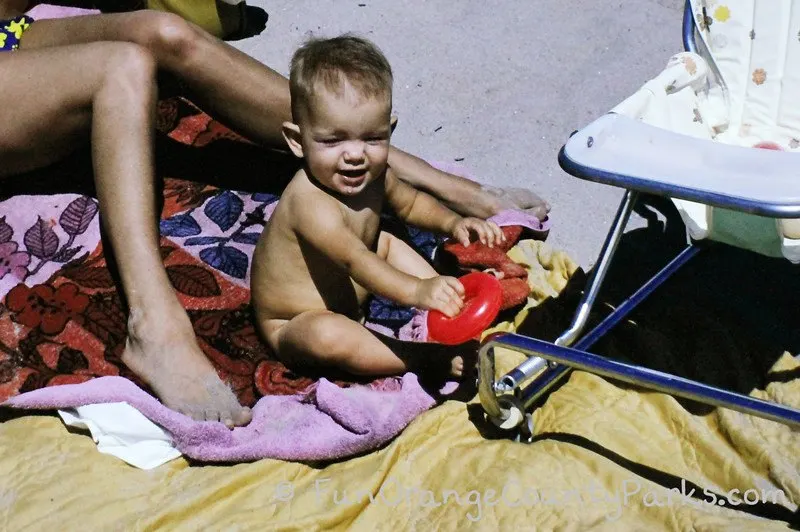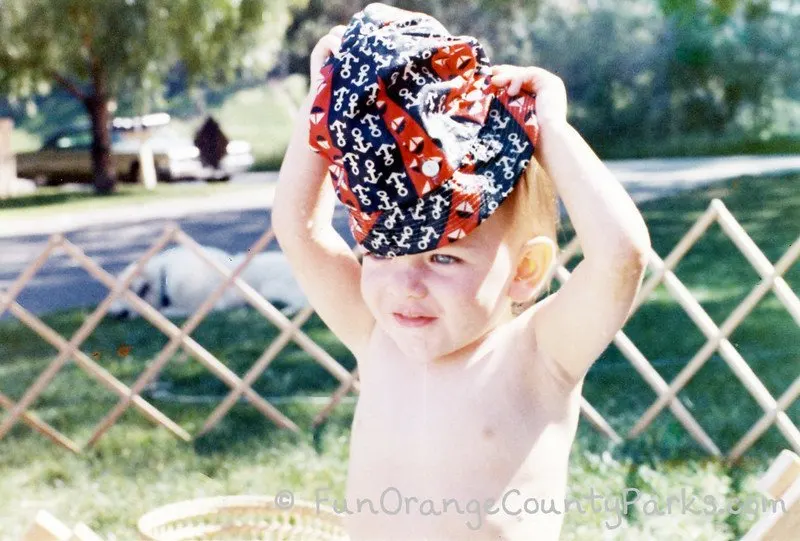 So, you ask, WHERE are the places for babies to play?
From the photos so far you can see:
Go on a bike ride
Mom's lap
A blanket outdoors
On the floor at home
In the bath
A stroller ride
And I'd like to add a few more . . .
How about the beach?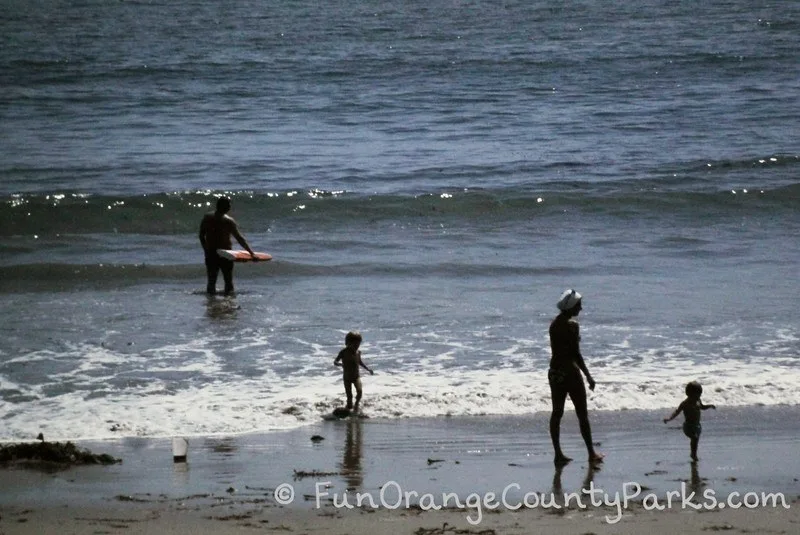 Yes, sand goes in the mouth. But, hopefully, it won't go in for long. After that first chew, they'll realize it doesn't taste so good. I have a memory of my son in his Pack 'N Play at the beach at 9 months old. It was a great spot to watch the world go by and practice standing up and falling down. Plus that sand feels so interesting to those baby feet. Can you imagine what they are thinking? How do they figure out this new texture?
Even my dad was at the beach when he was little: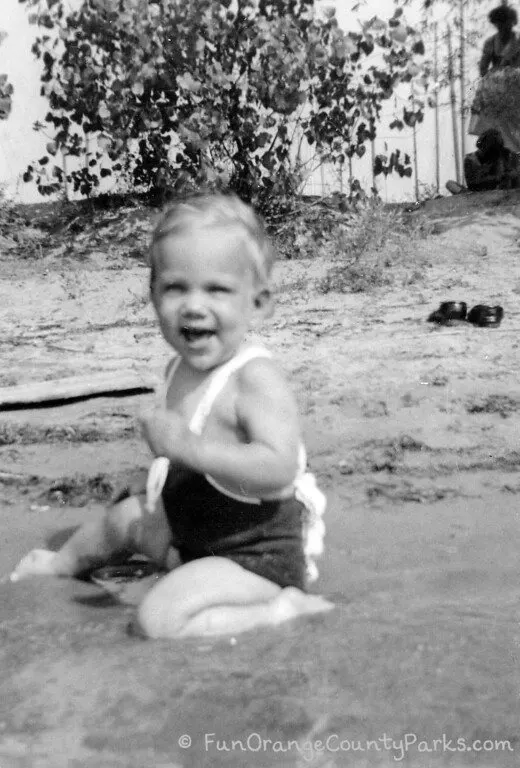 How about hanging out near home?
You don't have to go far. A walk around the block or a visit to your local park. Just hanging out in the bouncer/saucer in the driveway or on the patio – with a new view – adds some variety to the day.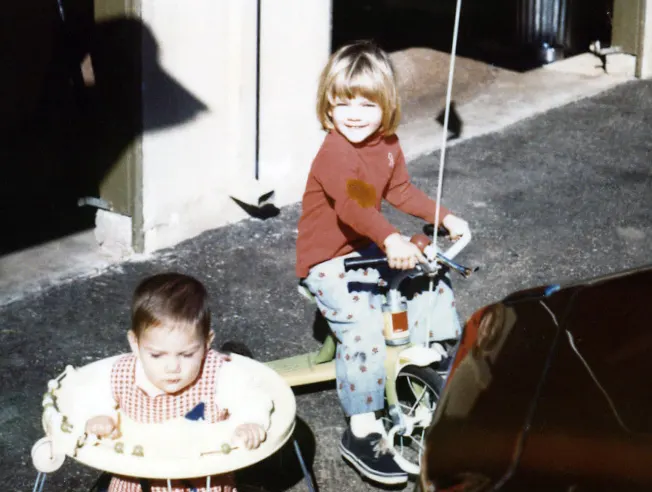 What works at the playground for babies?
Playgrounds are actually safety rated for 2-5 year olds and 5-12 year olds. So they are not really designed for your baby. Believe me, we were there! Ssssshhh. But I'm just saying you might not find age appropriate places until they grow up into toddlers and preschoolers. Some indoor gyms do a good job at providing age appropriate playthings. But the three things you can probably count on – at your discretion are:
Baby swings (once the babies are old enough to hold up their heads about 6 months)
Swing with me swings (also probably after 6 months) – LOVE THESE!
Ride down the slide on Mom or Dad's lap – or with help
Again, you can do a stroller walk at a new park to keep things interesting for you
Don't Forget to Be a Narrator
As First 5 California encourages, you should talk, sing and read about all the things you are seeing in your world. Your baby will soak it up! And if you've done your job, they'll feel like this at the end of the day.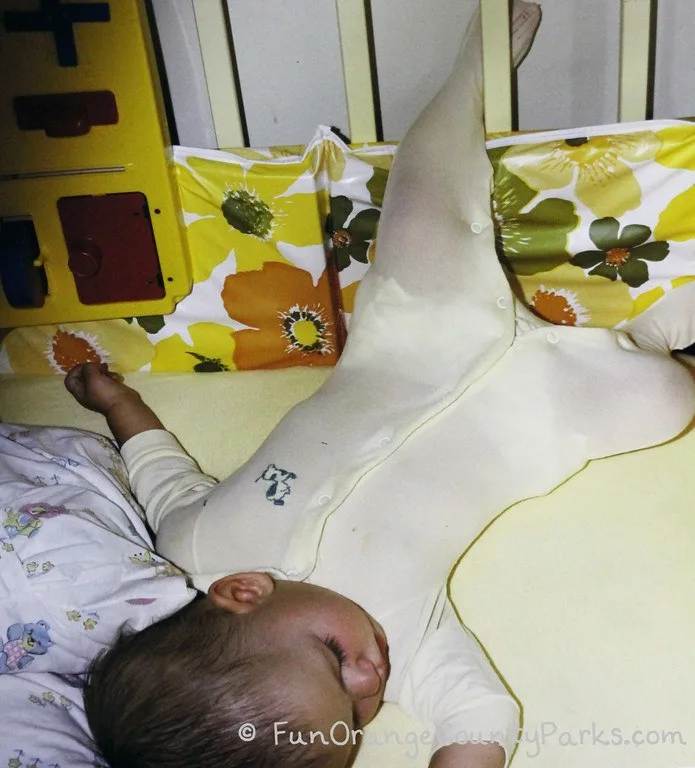 Originally published in November 2015.