Families are looking for parks with Mommy and Me baby swings, also known as Expression Swing by their manufacturer (GameTime). I like the Expression Swing because it puts the older rider at the same eye level as the baby or toddler.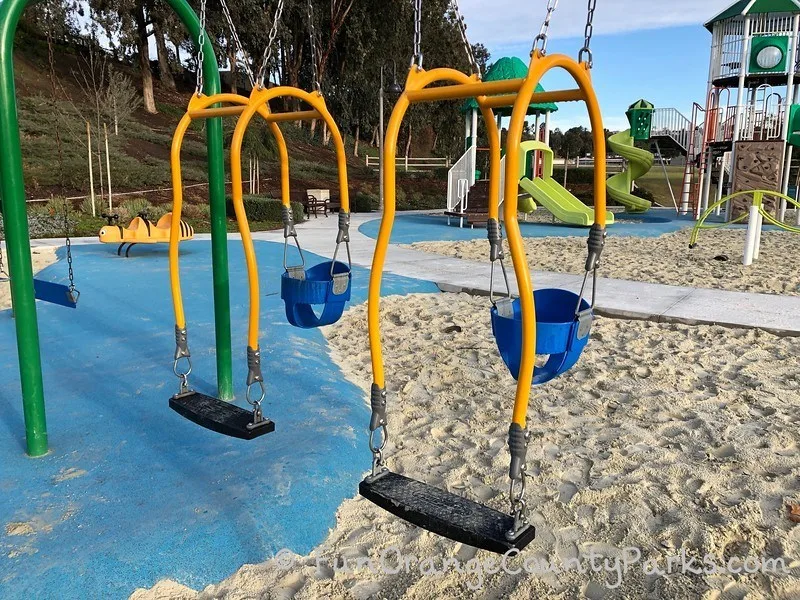 Another manufacturer has a model called the Generation Swing (by Little Tykes Commercial).
The Generation Swing is also a tandem swinging experience, but the older rider is at a different eye level than the baby/toddler.
It also seems a bit more crowded and more straddling for an adult than the Expression Swing.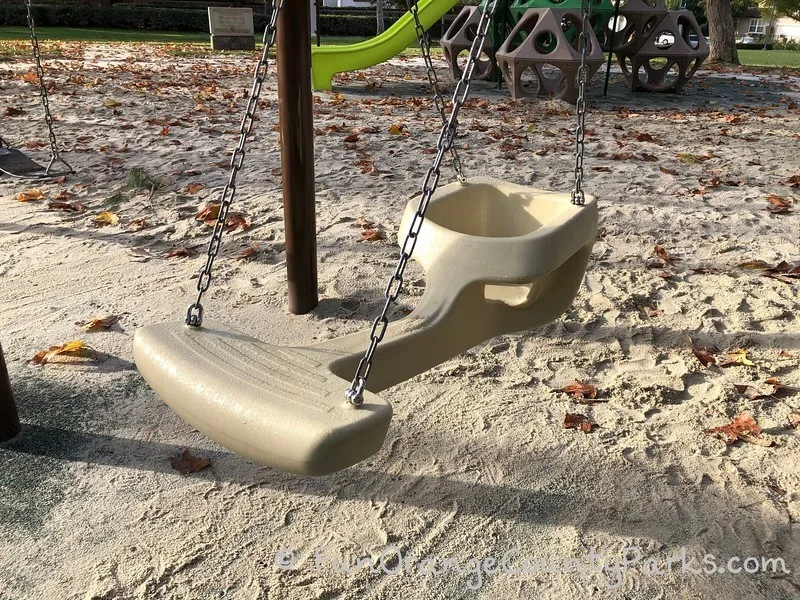 Now, obviously, these are NOT only for moms or mommies and babies. Obviously!
However, this is the term parents are using when they type their query into search engines. So, as a blogger, this is the best way for me to make sure this information reaches the greatest amount of searchers.
Even if I called them "Parent and Me" swings, then I'd be leaving out caregivers, grandparents, and siblings.
The best description I can think of is face to face tandem baby swings but then I'm also leaving out toddlers who are also able to fit in these swings.
So I think I've settled on my newly made-up name of Swing with Me Swings. It's an invitation to all rather than excluding anyone or getting wrapped up in naming conventions. Let's just get out there and PLAY!
Parks with Mommy and Me Baby Swings
Thanks to those readers who joined in on a crowdsourcing brainstorm about where we've seen these Swing with Me Swings parks in Orange County, CA. We came up with a list. Mission Viejo seems to be the leader in this trend with Aliso Viejo jumping in with one park.
More Parks with Mommy and Me Baby Swings
I still need to get out to these parks to get photos.
Carbon Canyon Regional Park in Brea has SO MANY playgrounds and lots of readers have pointed out that there is at least one tandem swing there. I haven't been there to get a photo yet, but I will move it up to the photo list when I get one!
Thanks for telling me about TeWinkle Park in Costa Mesa! I will get photos (my photos only show accessible swings, but maybe they've added others?) and add to the list!
Rick Gomez Park in Buena Park has the armchair one like at Lions Park
Lagos De Moreno Park at Laurel Elementary School in Brea has one, but the park is only open limited hours.
Cameron Park and Charter Oak Park in Covina both have them.
Bolivar Park in Lakewood (photos on the city site are old, but new photos if you search Google)
For those who are residents of Great Park Neighborhoods, "The Pools" area has these swings (but it's intended for residents only).
More Parks in Mission Viejo and Aliso Viejo
Thanks again for all the input from my readers. This list wouldn't be possible with your help!
Originally published in January 2019.