The El Dorado Nature Center and El Dorado East Regional Park in Long Beach is a spot recommended to me by local photographer Tracey Clark upon our first meeting. She said the nature center was lovely and park wasn't to be missed. But I did miss it . . . for over a year! So when we finally visited and invited our friends from GoExploreNature.com, I let out a great "Oooooooohhhhhhh!" It's beautiful and expansive. Photographers really do know the best parks! The Nature Center is in a cozy little corner of the park. It rests on an island connecting to bridges which hover over turtles and lead the way to nature trails.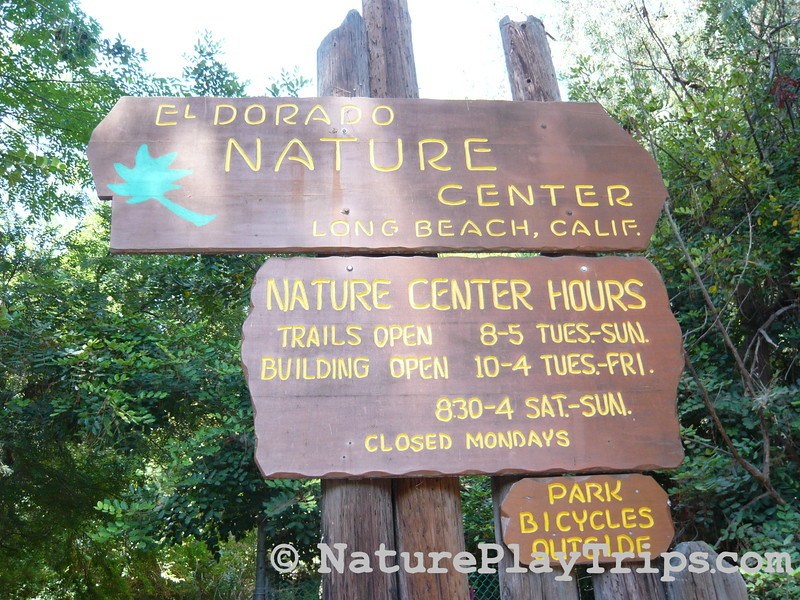 Directions: You've probably seen this park and don't even know you've seen it! It's the green area to the north of the 605 Freeway separating Cerritos from Long Beach. The park is in the City of Long Beach. They have detailed directions on their website. But, basically, you'll want to take Studebaker to Spring street and turn towards the 605. The entrance to the nature center is on your right (Parking $5-$8) and you can use your same day parking stub to cross Spring Street and explore the biggest part of the park across the street. MAP TO THE ENTRANCE OF THE EL DORADO NATURE CENTER AND PARK IN LONG BEACH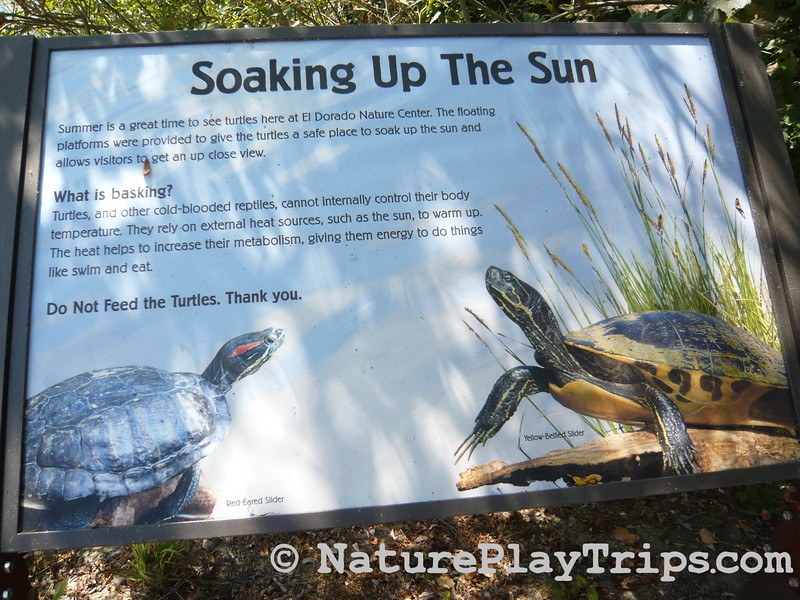 Highlights:
This park is BIG!
There are so many sections to it: fishing lakes, archery range, nature center, recreation activites, grassy areas, bird watching, picnicking, playgrounds, bike trails and model airplane flying.
A railroad runs on the weekends from 10:30am-4:00pm (Caboose Corners).
The playgrounds are a mix of old and new equipment. I loved the old train, dome, 4-sided swings, and retro metal slides.
This would be a perfect place for a family bike ride.
It's a great place for exploring and I don't want to give it all away – because discovering everything is part of the fun.
Nature Connection: El Dorado East Regional Park – We got to see a gaggle of geese near one playground and a blue heron walking on the grass when we first entered. Nature Center – Spotted two kinds of turtles, squirrels, waterfowl, butterflies, bass, and dragonflies. There are lots of activities for kids to touch inside the nature center.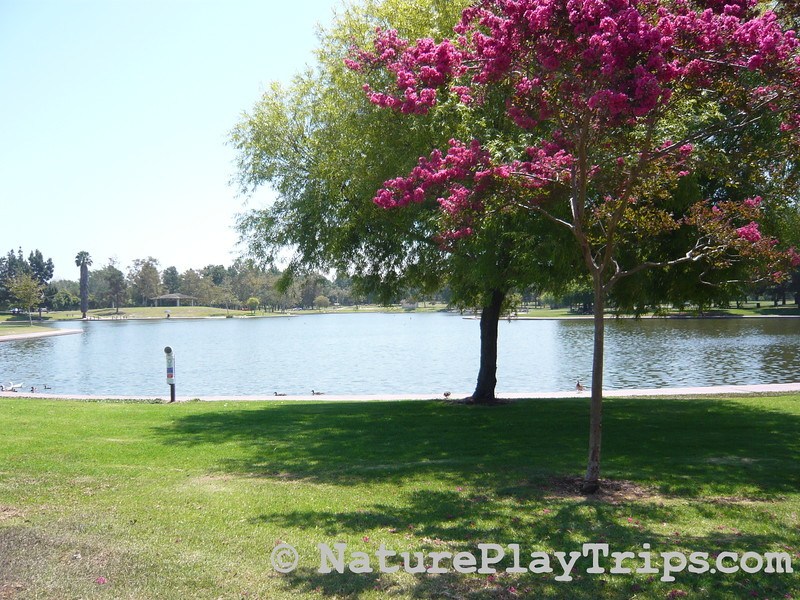 Be Aware:
CLOSED on Mondays – and there is a small CASH ONLY entry fee
No eating on Nature Center grounds — and no feeding the ducks or squirrels! However, there is an "Opossum Patch" picnic area at the

back of the parking lot

near the restroom.
This park is BIG and the streets are mostly ONE WAY so you might have to loop around to get where you want to go.
We went on a weekday and the park was pretty deserted of other families. However, there were single males fishing and hanging out at tables near the playground. No big deal, I just felt a little uneasy on my own. You might want to take a friend or make it a play date when you go.
I can imagine it's really busy on the weekends, but so big that it wouldn't matter.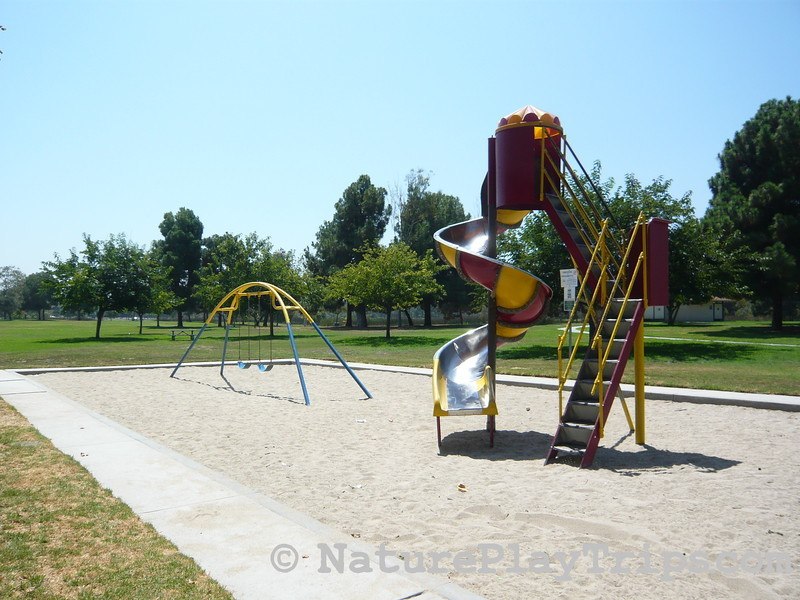 Checklist: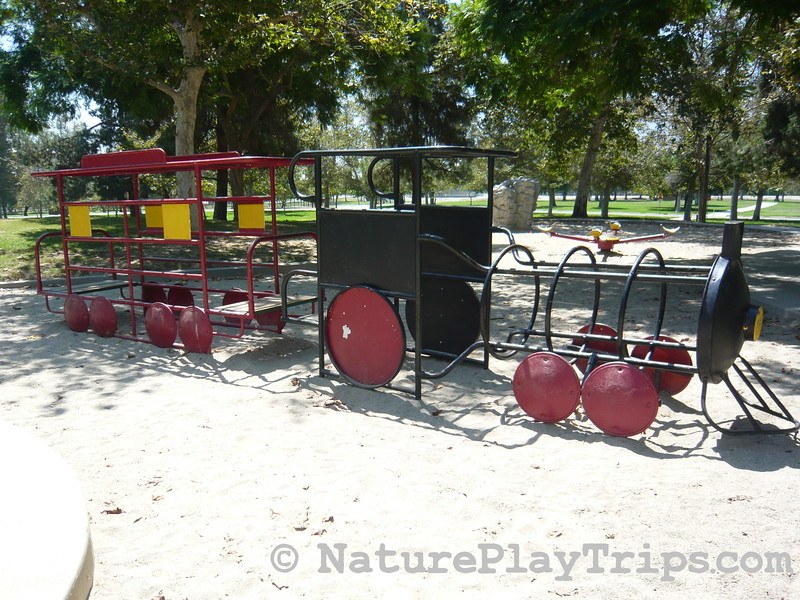 Nearby Parks: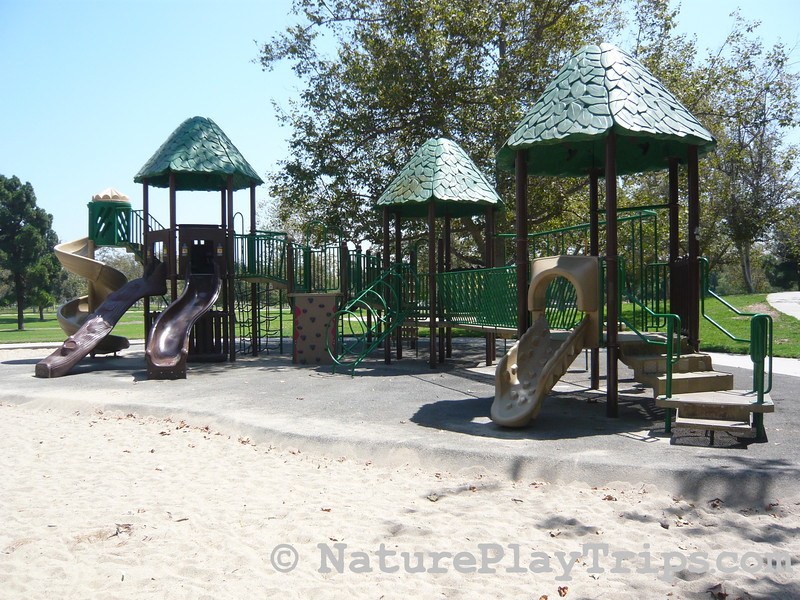 Originally published in August 2011.