Heritage Park Play Island in Cerritos is not officially in Orange County, but it is definitely a destination playground worth visiting and not too far for residents of north Orange County.
Your kids will get to play on fun equipment and while getting a small dose of history about the American Revolution which you can explore more at home.
A reader pointed me in the direction of Heritage Park in Cerritos by commenting on our page on Facebook. We always appreciate reader recommendations!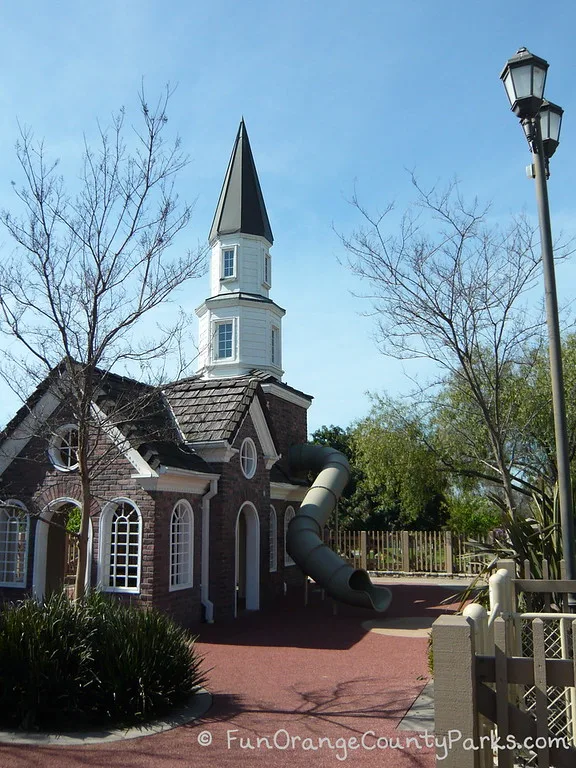 Directions to Heritage Park Play Island in Cerritos: Cerritos is located along the 605 Freeway between Interstate 405 and the 91 Freeway. We traveled north on Interstate 5 to the 91 and exited at Carmenita. Make a left onto Bloomfield and the park will be ahead on your left. If you come from the 605, you can exit at South Street and turn left at Bloomfield (the park will be on your right). Address: 18600 Bloomfield Avenue, Cerritos. MAP TO HERITAGE PARK PLAY ISLAND IN CERRITOS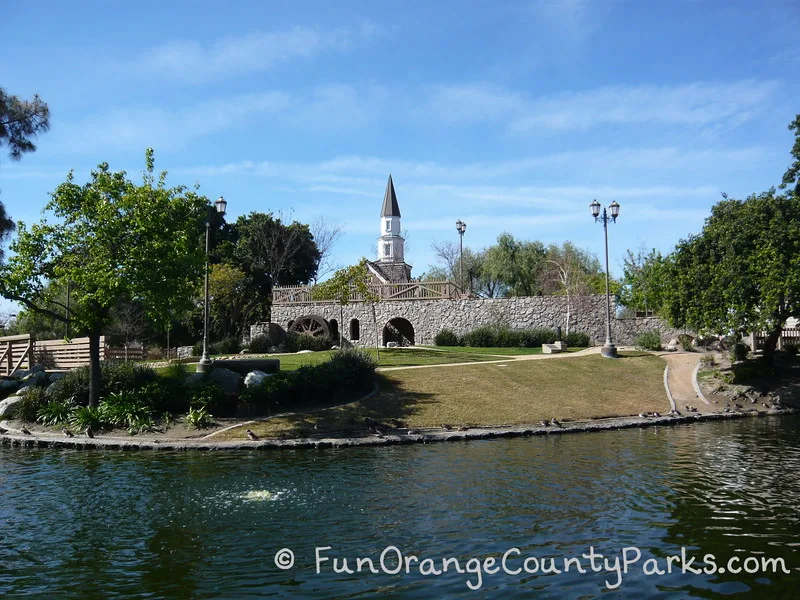 Highlights:
It's a FREE, public park that feels like a theme park.
It's an island! How cool is that?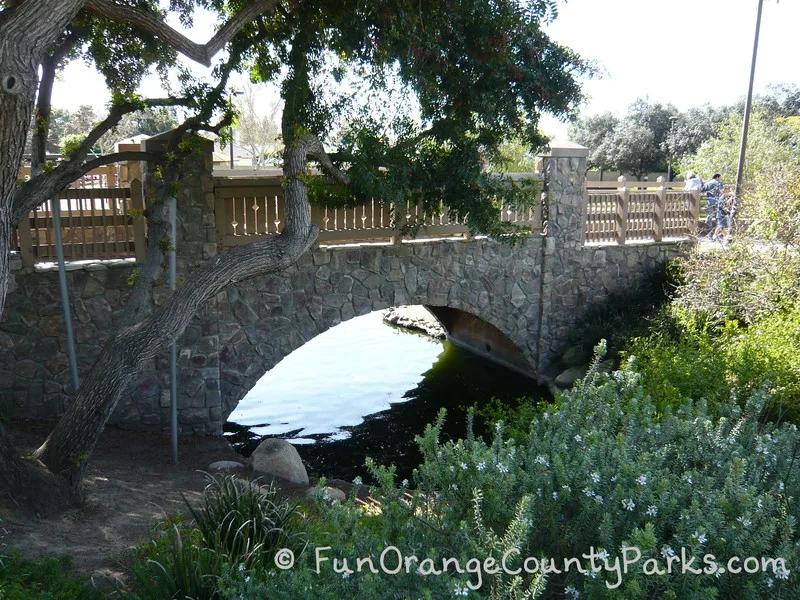 The play equipment is built INSIDE the buildings! You can ride a tunnel slide from the top of the church. You can climb through attics and across roof walkways for fun pretend play.
There are hidden slides and historical locations.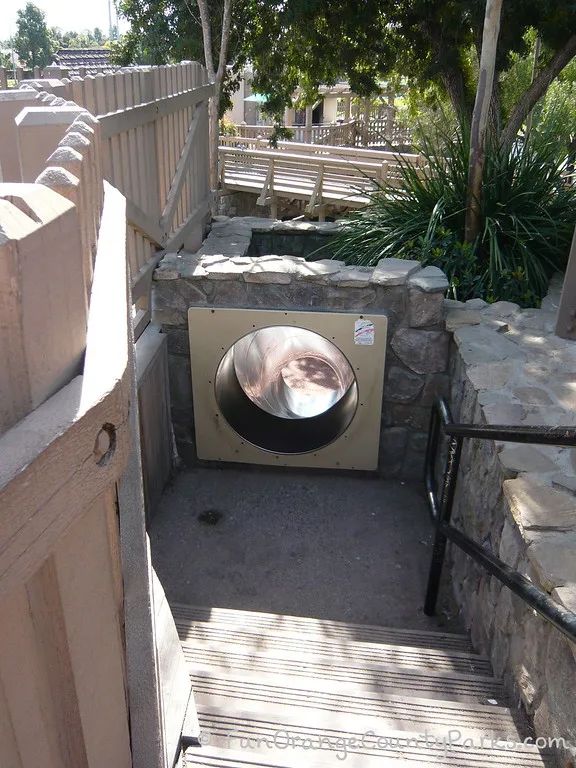 There are spiral staircases and tight spaces, along with wide open spaces to view across the moat!
The whole place feels like a colonial village and the kids just go crazy exploring. There is an attic in the buildings where the kids can make their way between slides.
Don't miss the pirate ship! Can you find the concrete canoe?
Look for ducks, geese, and turtles.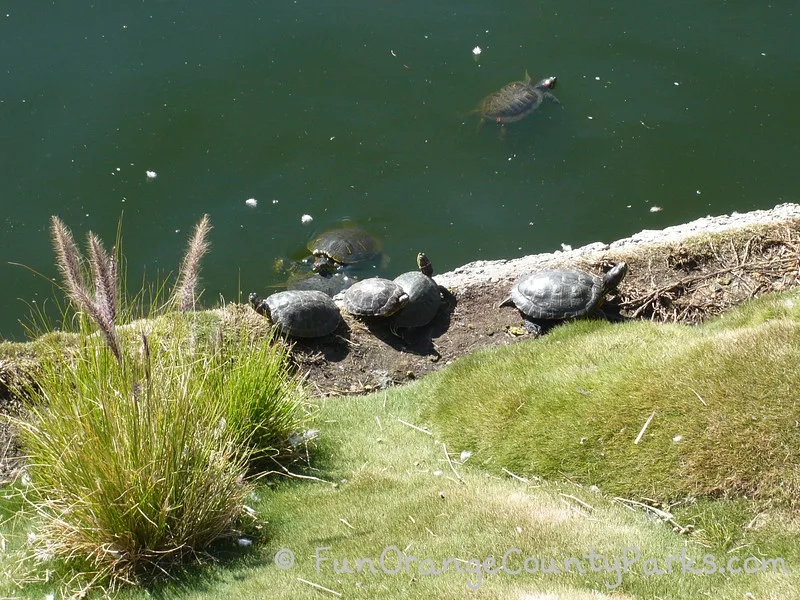 Hit the Cerritos Library and read up on Paul Revere's ride before you come.
Half the fun is discovering how cool this place is — so I'm not going to share all the secrets. You'll have to see it for yourself!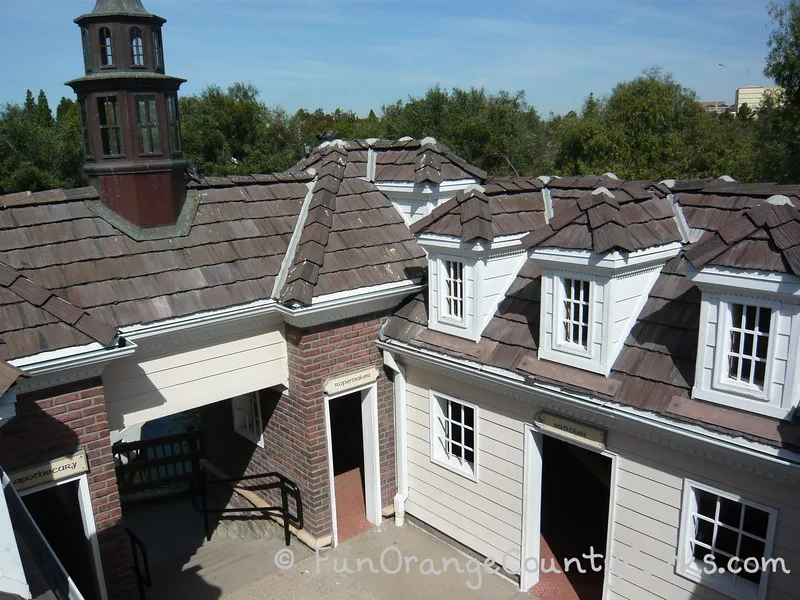 The Play Island is the real attraction, but there's another playground off the island. It's simple, but another draw.
On a clear day in winter, you can see past the moat on the island towards the snow-capped San Bernardino mountains.
Here is what the playground OFF the island looks like: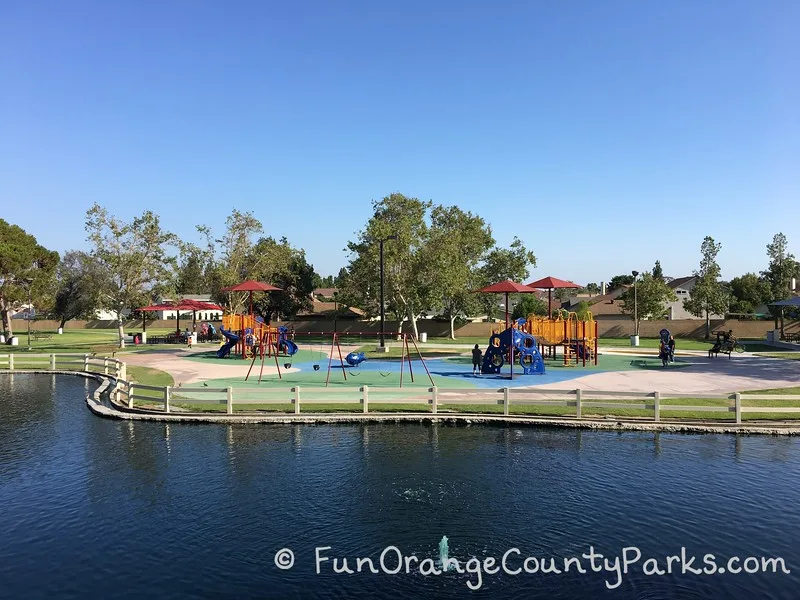 Be Aware:
No food on the island. Eat your snacks somewhere else.
Watch your step – there is duck poop scattered around.
Cerritos High is right across the street.
DON'T feed the ducks, even though you may see others do it. (Here's why.)
Open 10am to dusk on most M/W/Th/F and Sat/Sun. Note that it's CLOSED Tuesday mornings. Opens at 2 p.m. on Tuesdays. (And the sign says it can close for any reason at any time.)
Also, one of the buildings is closed at the moment and that can happen from time to time.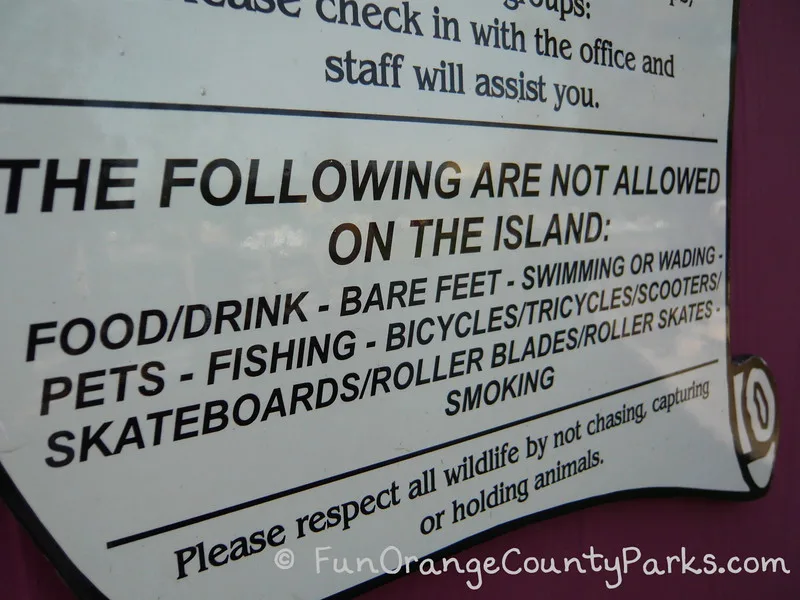 Can be busy on the weekends. I'd recommend getting there right when it opens at 10 a.m.
I saw kids of all ages, but I'd want to stay near the little ones because of the small walkways and big kids.
I had trouble navigating the indoor playgrounds with my backpack on.
Two entrances/exits to the island. Front entrance right off parking lot near the Paul Revere statue. Another covered bridge at the back leading to the restroom.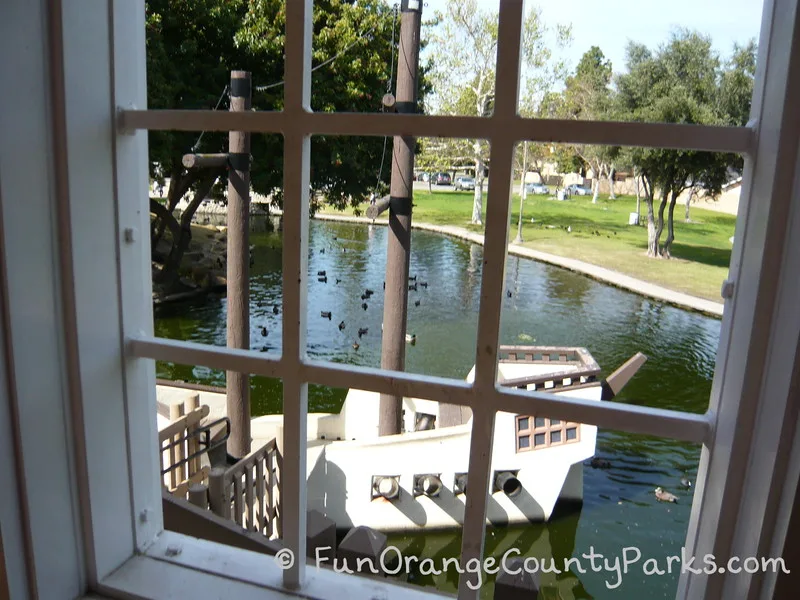 Checklist: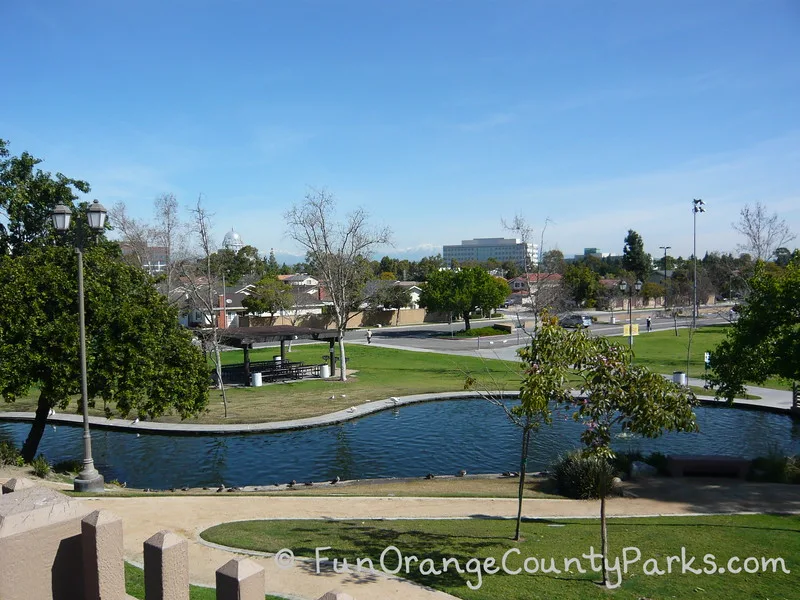 Park Nearby Heritage Park Play Island:
Originally published in March 2011.