Imperial Park in Anaheim is a real treat for the eyes. A panoramic view of Anaheim Canyon coupled with the gorgeous San Gabriel Mountains in the distance form the backdrop for this colorful playground.
Thanks to Jill over at Popsicle Blog for letting me know the playground equipment was updated in February 2017.
How to Get to Imperial Park in Anaheim: The official address is 450 S. Imperial Highway, but the playground is closer to the corner of Nohl Ranch Road and Scout Trail. The playground is about a block away from the lot. From the 91 freeway, exit at Imperial and head south toward Anaheim Hills. Make a left at Nohl Ranch Road, followed by a left at Scout Trail. MAP TO IMPERIAL PARK IN ANAHEIM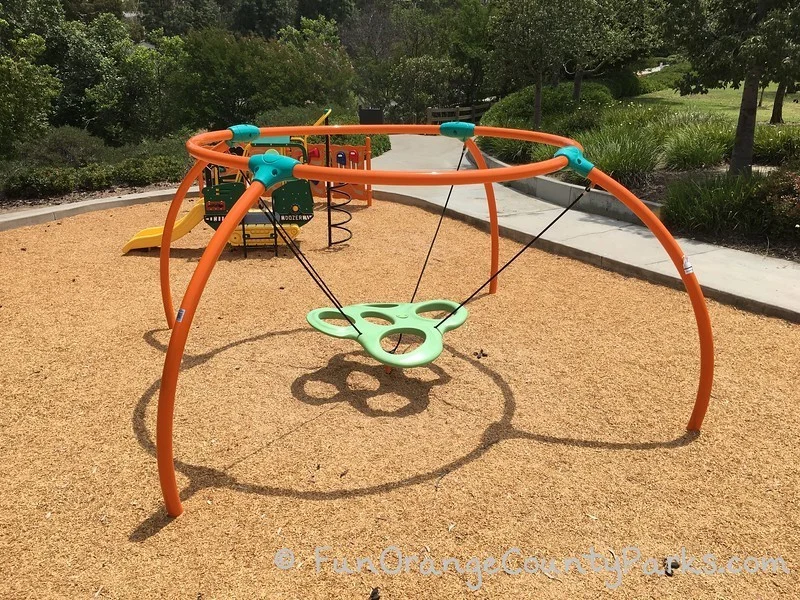 Highlights:
Bright and colorful playground equipment that encourages climbing.
Cool spinning equipment that makes you feel like you are riding in a hot air balloon.
Musical interactive boards.
Climbing walls and arched monkey bars with climbing holds.
Zip track reachable by half tires to give you a boost.
Stepping stone path and all shapes of ladders (straight, curvy, half circle).
The smaller structure is themed as a tractor and it really captures the imagination.
Large grassy lawn next to the playground.
Two baby swings and two big kid swings.
VERY large covered and shaded picnic area.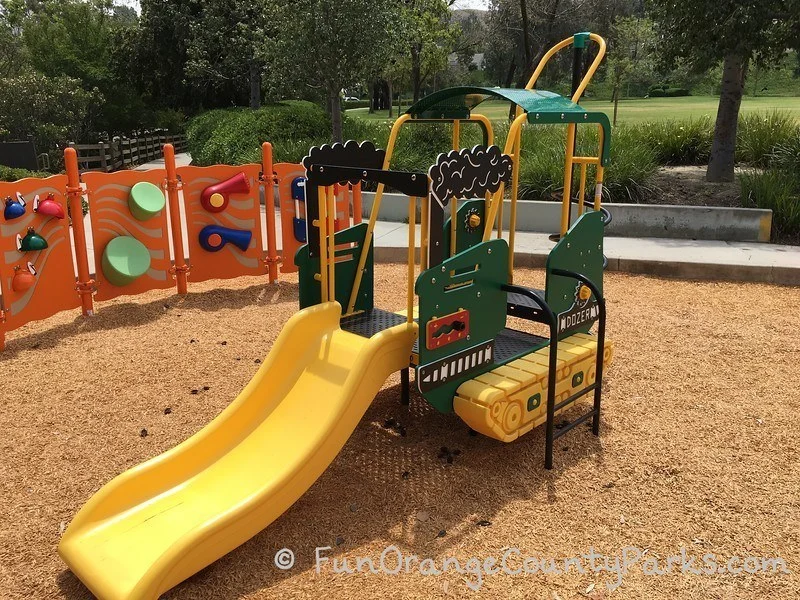 Be Aware:
No parking lot – there is a residential area just down the hill past the park that has signs posted for two hour parking during the day. (It looks like there is a parking lot at the corner of Nohl Ranch and Imperial off the school parking lot, but it's a bit of a walk to the playground).
No restrooms – nearest restrooms are at Canyon Hills Library which is just across the street from the park. Check the library's hours beforehand as they are limited and it is closed on the weekends.
This is a good early morning park in the summer.
The tall slide has a few steep openings at the top for access to the climbing ladders. You might want to accompany youngsters if they are not adept climbers.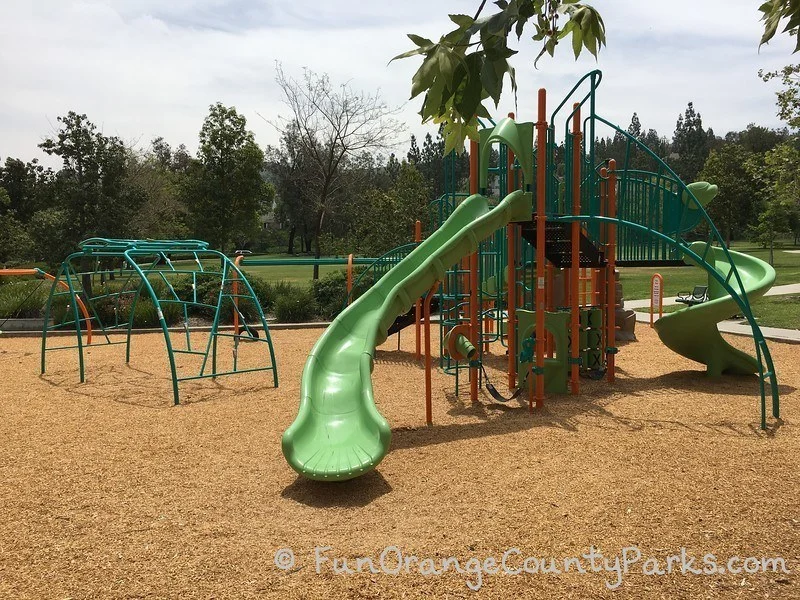 Checklist:
Drinking fountain
Play surface: Bark
Large picnic shelter with BBQs is available for reservation through the City of Anaheim at 714-765-5233.
Official City of Anaheim website
Nearest Public Library: The Canyon Hills Branch of the Anaheim Public Libraries (which is my personal favorite library!) is located right across the street. They have a great children's section and host various story times throughout the week. Please use the crosswalk just up the hill for safety. It is tempting to cross right in front of the library but it is a blind curve for vehicles.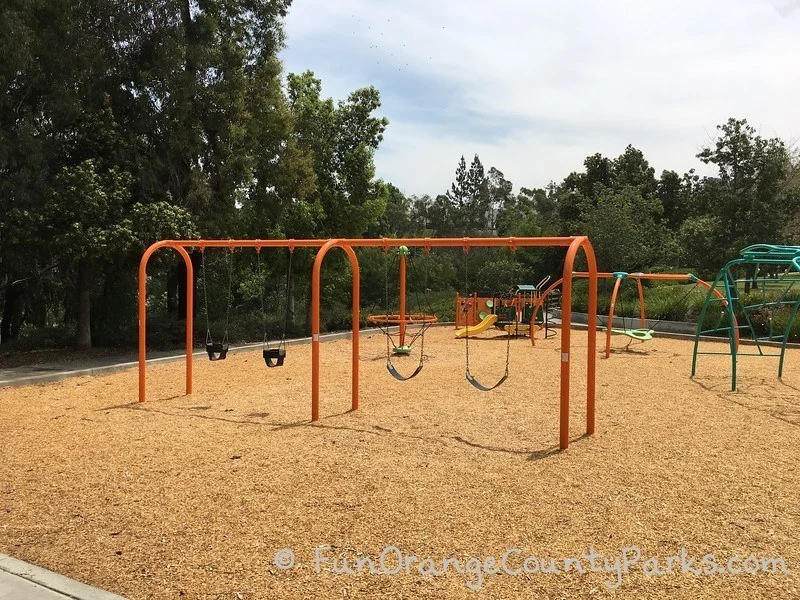 Nearby Parks:
Originally posted in February 2012.