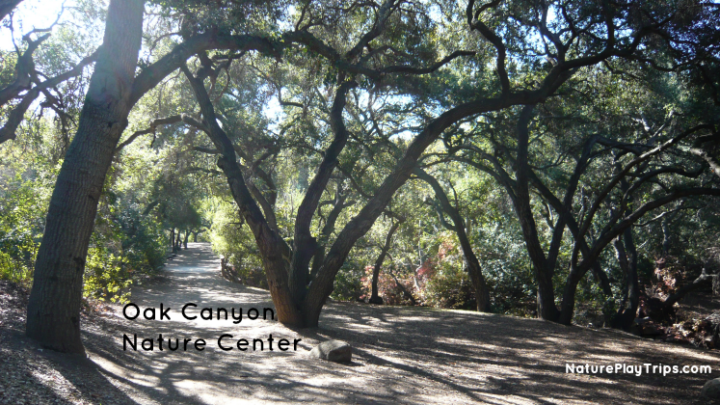 Oak Canyon Nature Center offers a great spot for Anaheim Hills kid-friendly hiking within the larger regional trail system. It's tucked into a natural area beyond the Anaheim Hills Golf Course off Nohl Ranch Road. Our excursion to this secluded spot provided my 4 year old and me with a great morning adventure. I had no idea what to expect when we started our drive. Now I can't wait to go back with the whole family.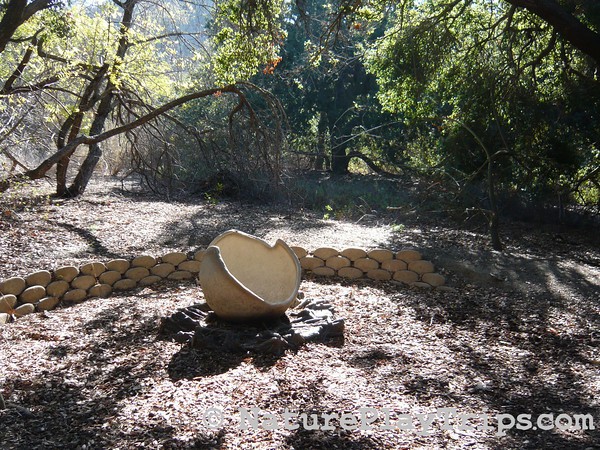 Location: There are a lot of ways to reach Oak Canyon Nature Center, but I'm thinking the 55 Freeway to the 91 might be the most direct. Take the Imperial Highway exit and turn left at E. Nohl Ranch Road and left again at Walnut Canyon Road (if you hit Serrano you've gone too far). Drive to the dead end and make a left into the parking lot. The restrooms and picnic area are adjacent to the parking lot. MAP to Oak Canyon Nature Center in Anaheim Hills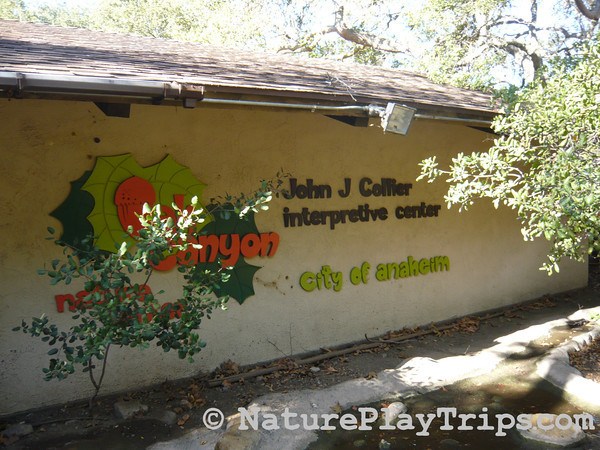 Highlights:
The approach, on foot, to this nature center is awesome. Once you park your car, you get to walk on a wooded path before discovering the center.
The Heritage Trail directly in front of the nature center provides some interactive play opportunities for the kids. It's peaceful on the trails with lots of birds and small wildlife.
The welcome sign and Trail Guide (available outside the Interpretive Center) provide great info for your visit.
There's an amphitheater for the kids to put on pretend plays and dance shows right near the creek.
I loved the creek, ducks, waterfalls and bridges. Nature hikes always seem more fun when there's water around.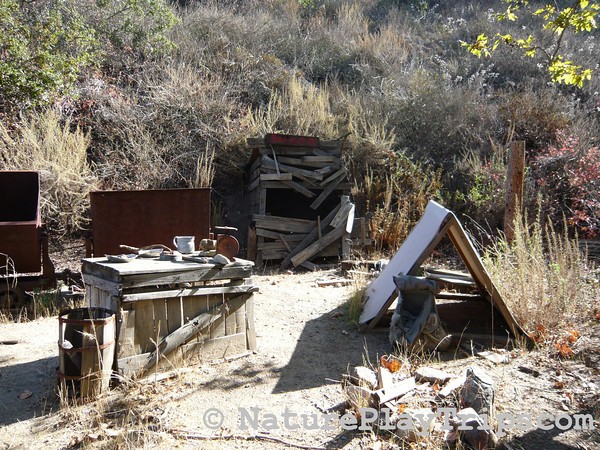 Be Aware:
Interpretive Center ONLY open on Saturday from 10am-4pm
The Trail Guide warns "collecting, smoking, bicycles, and pets are not allowed"
Restrooms and picnic area are near the parking lot
Stay on the trail – tons of poison oak patches especially near the stream and, as always in natural areas, there's a chance you'll run into a rattlesnake. You're less likely to be surprised by one if you stay on the trail.
It can feel secluded, so you might want to go as a family or with friends. However, the Trail Guide says "The Anaheim Park Rangers and Anaheim Police Department regularly patrol the park."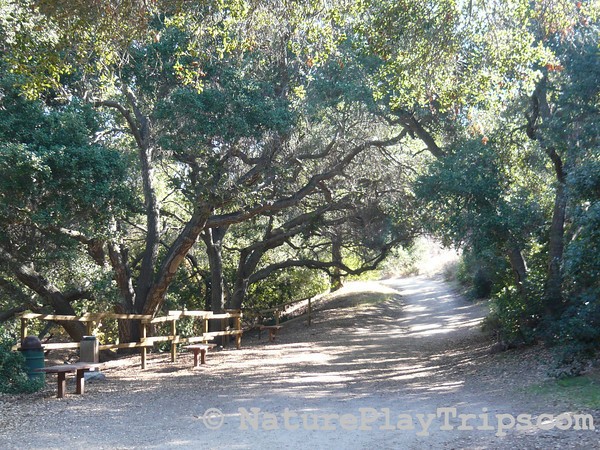 Checklist:
Trails open from dusk to dark, 7 days a week
Interpretive center open 10am-4pm on Saturdays only
Eat at the picnic tables near the parking lot – since according to Trail Guide "picknicking is restricted within park grounds"
Drinking fountains throughout – but I'd bring a backpack with basic hiking supplies (band-aids, sunscreen, water, baby wipes, etc.)