Serrano Park in Orange is hidden in a residential neighborhood and comes to us by way of recommendation from Kristi. (Thanks!)
It was a great recommendation, since it's wasn't even on the map yet in 2010 when she first told me about it.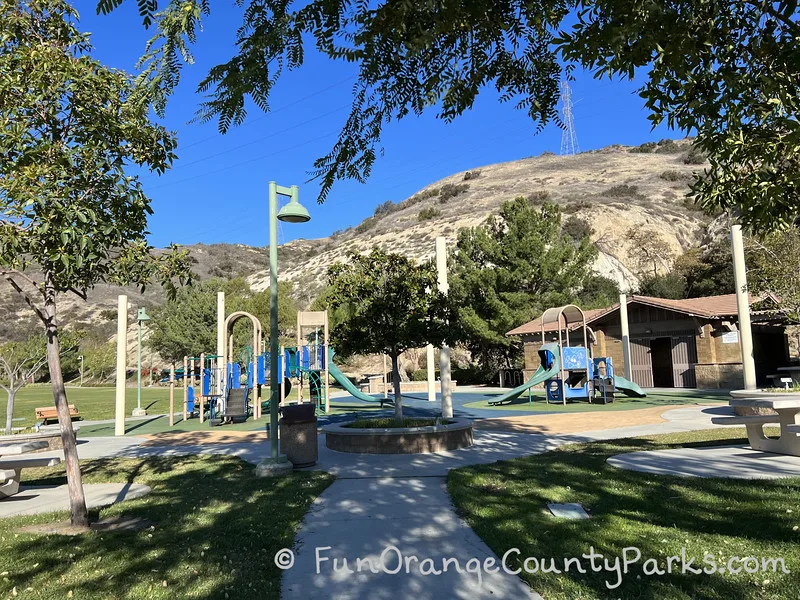 The setting is beautiful with a view – all the way out to the ocean and Catalina Island on a clear day.
Kristi especially noted the path around the grass area being great for bikes, trikes, and scooters.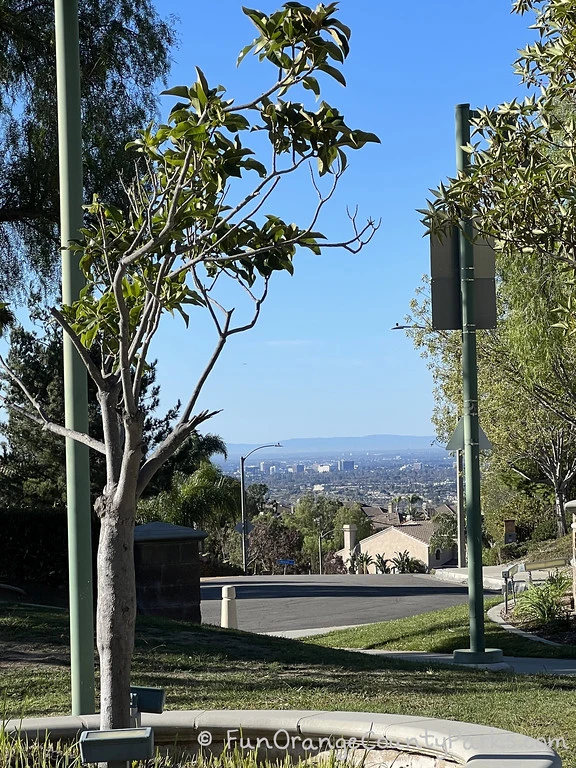 How to Get to Serrano Park in Orange: Take the 55 and exit at Katella – take it towards Anaheim Hills until it turns into Villa Park Road. Turn left on Cannon Street and right onto Serrano Avenue. Follow Serrano up the hill and prepare to turn left onto Sierra Vista Drive. The park is up the hill at where Sierra Vista turns into Apache Creek Drive. (Park Address: 2349 Apache Creek Drive, Orange, CA) MAP TO SERRANO PARK IN ORANGE
Recommended by: Kristi (comments in italics)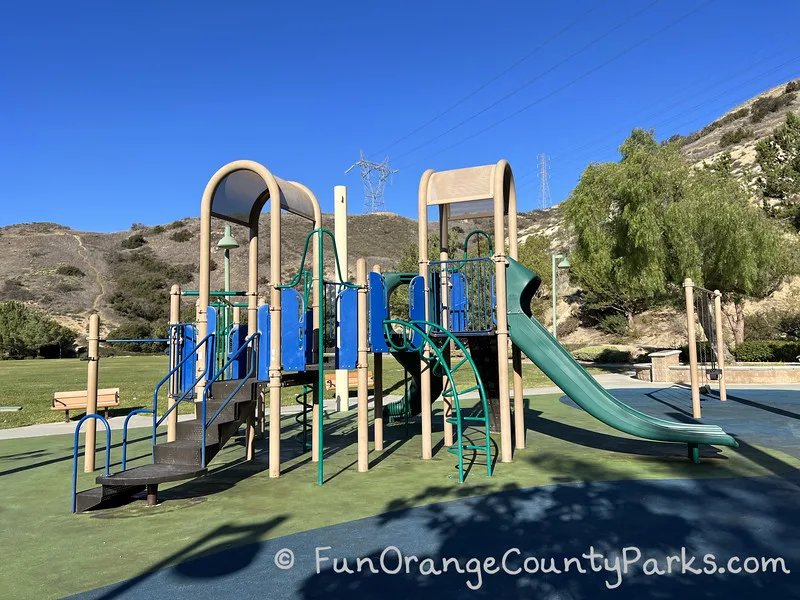 Highlights:
Path around the grass area for bikes, trikes and scooters.
Recycled rubber play surface throughout (no sand or bark areas).
Beautiful canyon surroundings with great birdwatching. See large turkey vultures and small hummingbirds.
My daughter loves the "shower head spinner" where she can grab on and swing around.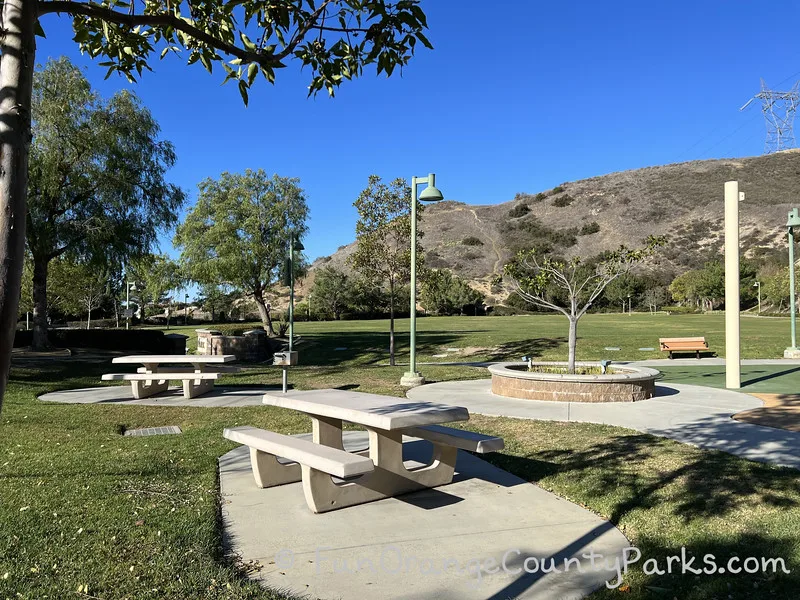 A big kid structure with monkey bars, a hanging pedestal path, shower head spinner, long slides, and climber.
Little kid structure with smaller slide, steering wheels and ramp with embossed bugs.
One big kid swing, one baby swing.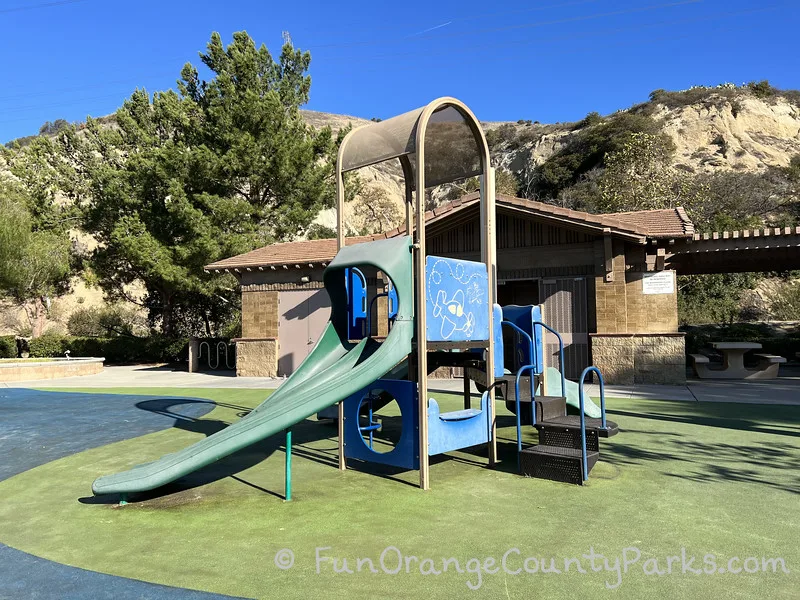 Be Aware:
Can be HOT on the recycled rubber surface with no playground shade.
I'm guessing you don't want your kids climbing around on the hillside during the summer – looks like prime snake territory.
This park is generally empty since it's hidden in a residential area. Need to know where you are going since it's not on a main street.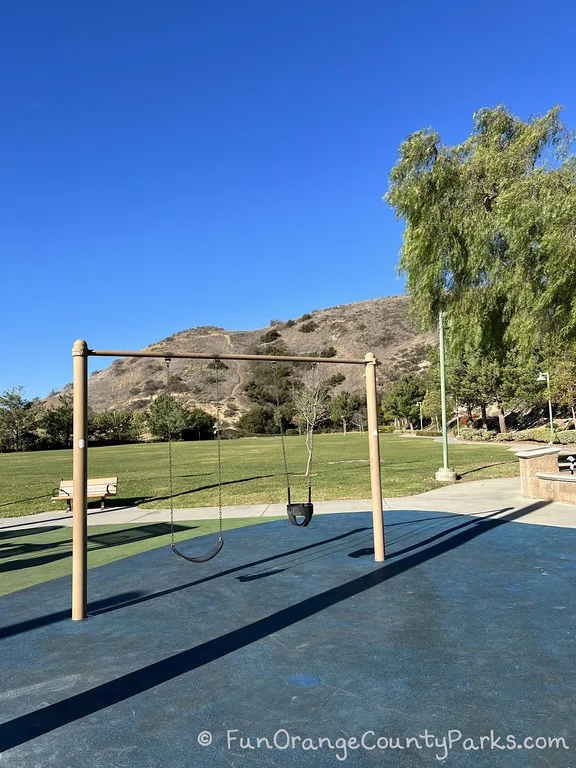 Checklist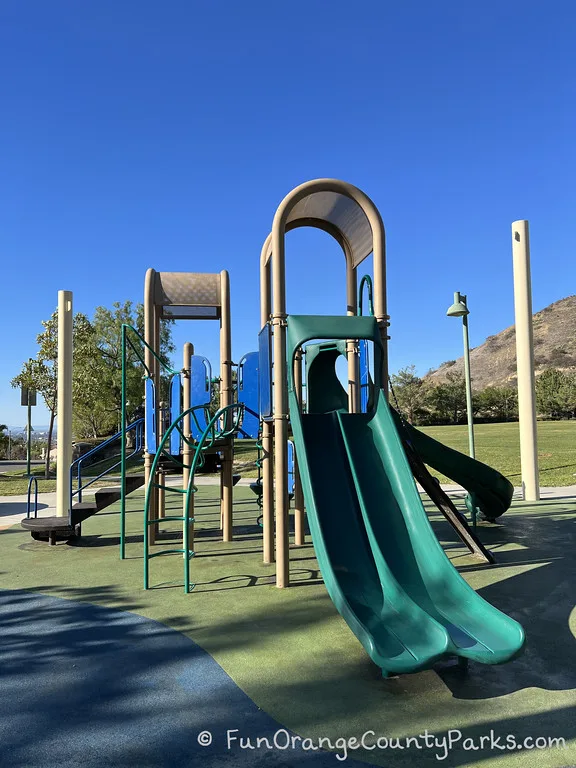 Parks Nearby Serrano Park in Orange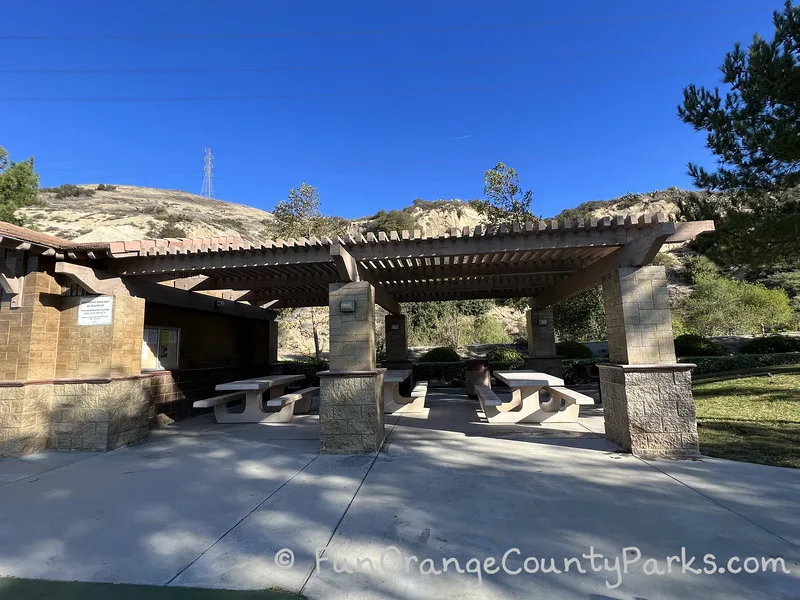 Originally published in July 2010.