Fred Barrera Park in Orange was dedicated in 2006 in honor of a man who gave many years of service to the City of Orange. A touching plaque at the park details all his endeavors.
This small playground with some unusual monkey bars is right up the hill from Serrano Park and around the corner from the Oak Canyon Nature Center. You can take a spin on the walking trail or hang from loopy monkey bars!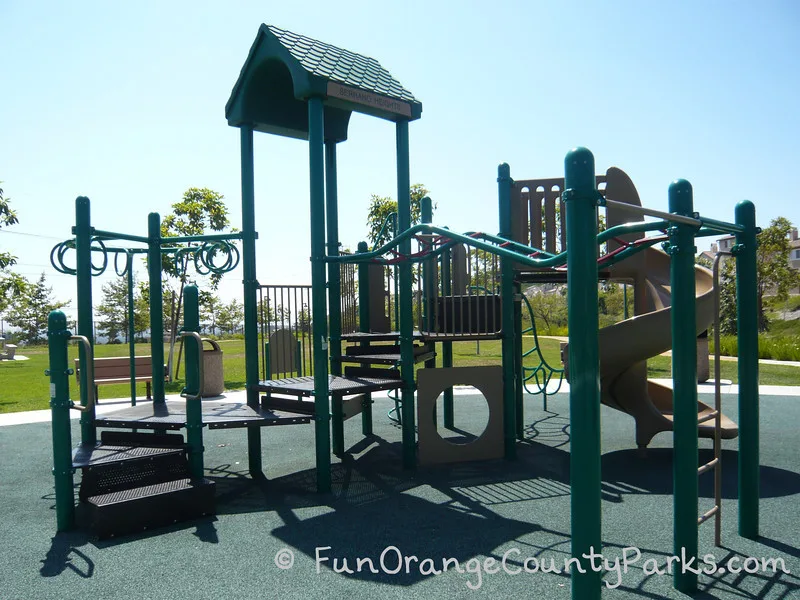 How to Get to Fred Barrera Park in Orange: Take the 55 and exit at Katella – take it towards Anaheim Hills until it turns into Villa Park Road. Turn left on Cannon Street and right onto Serrano Avenue. Follow Serrano up the hill and prepare to turn right on Kendra into the parking lot for Barrera Park. The playground is visible before you hit the parking lot. (Address: 8380 Serrano Avenue, Orange, CA) MAP TO FRED BARRERA PARK IN ORANGE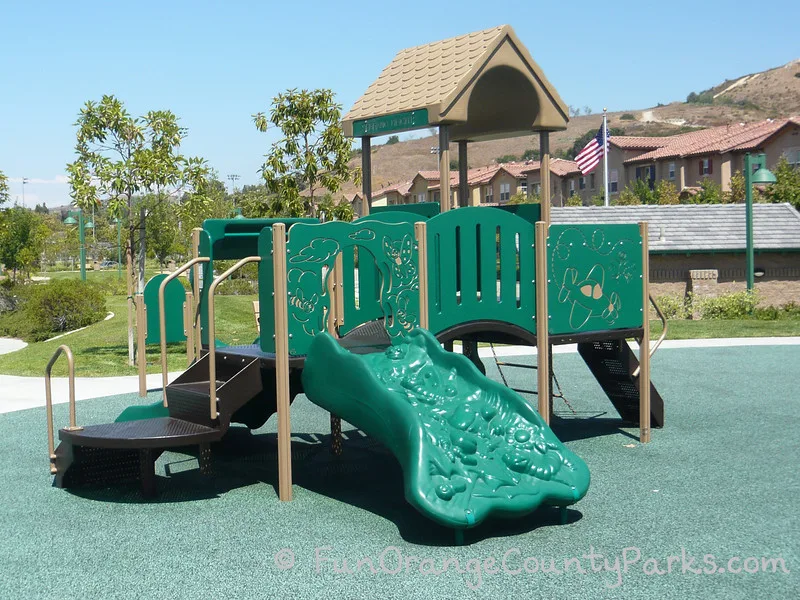 Highlights:
Nice wide open lawn area and shelter for picnics with grills
Loved the different styles of monkey bars on the older kid equipment
2 bench swings, 1 baby swing
Benches around the playground for easy viewing
Decomposed granite walking trail loops around the park
Not really an all-day type of playground – better in short spurts or for birthday parties
On the day we visited, there was a nice breeze blowing and views into the nearby canyon were beautiful. There's also a walking path/hiking trail leading up to a rock outcropping in Santiago Oaks Regional Park that looked intriguing. Looks like you can catch up with a trail head below the playground or in the neighborhood beyond Nohl Ranch Road.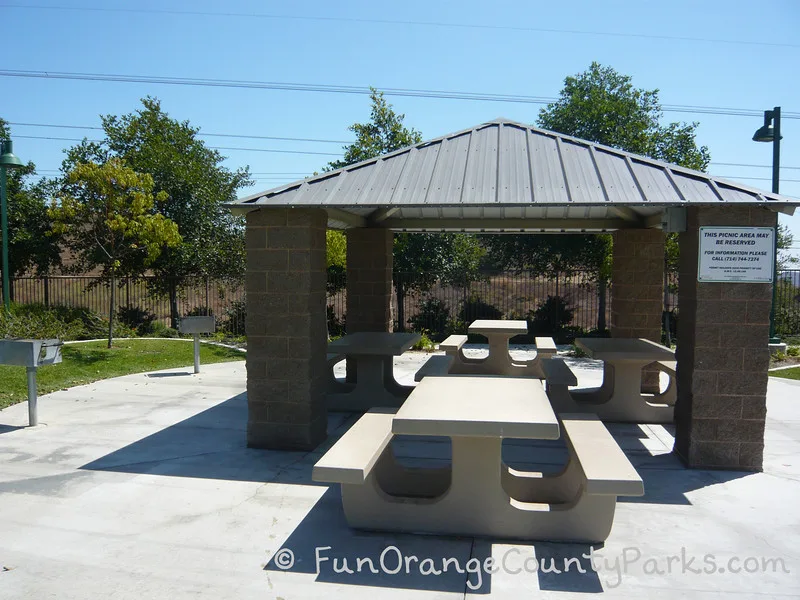 Be Aware:
Next to a VERY busy street – so there's some noise and the need to be observant around the fence openings.
Can get hot in this location because there are no shade trees and it's at the top of a hill.
There is an elementary school very nearby and I imagine the traffic is impacted around school start and end times.
Lots of gaps and steps at odd angles on the big kid equipment – okay for big kids, just watch your little ones.
Thanks to Kristi for providing some added insight and "Be Aware" items.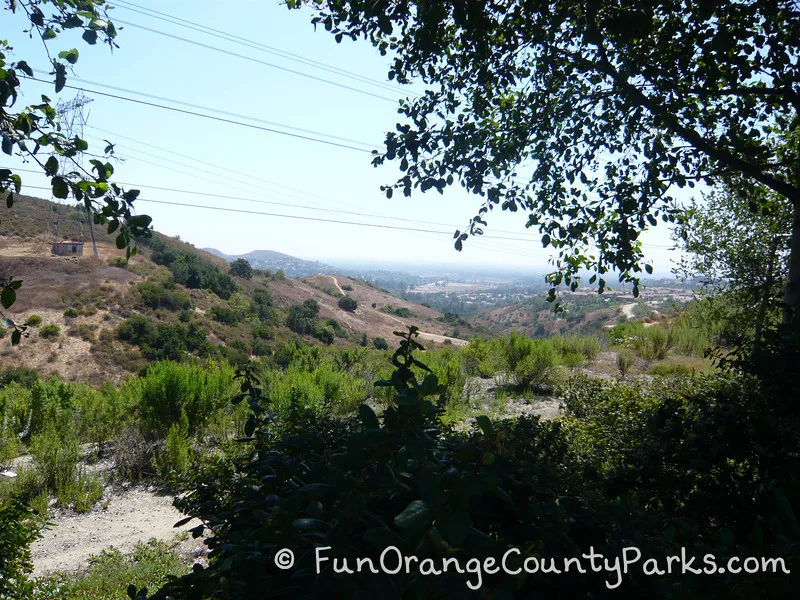 Checklist:
Dedicated parking lot
Recycled rubber play surface throughout (no sand or bark)
Picnic shelter may be reserved through this link to park permits and reservations
Restroom
Walking trail
Grassy area for play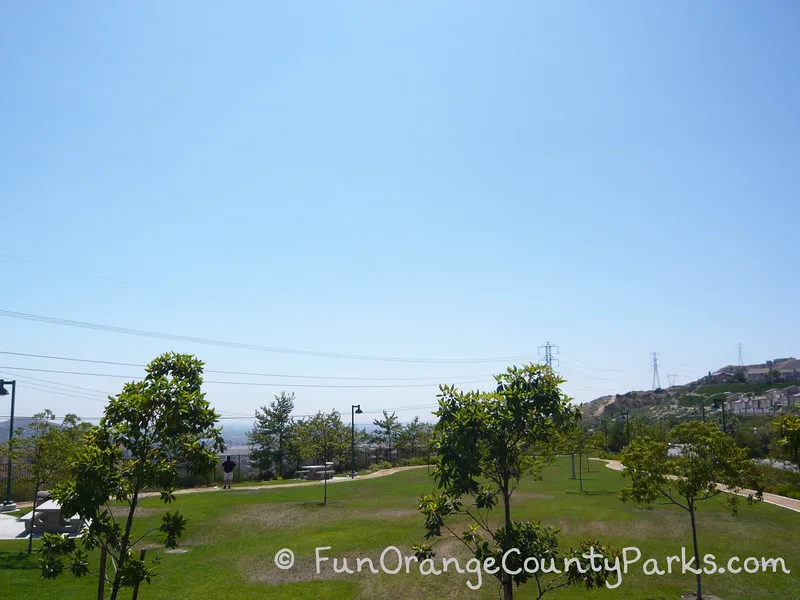 Parks Nearby Fred Barrera Park in Orange
Originally published in August 2010.