Rush Park near Los Alamitos in the Community of Rossmoor feels like olden days Americana and families playing softball on lazy weekends. It's also the only one of parks in the area I've had the pleasure to visit.
We first stopped at this park on the way back to Orange County from the Aquarium of the Pacific in February 2008 and I've been back many times since!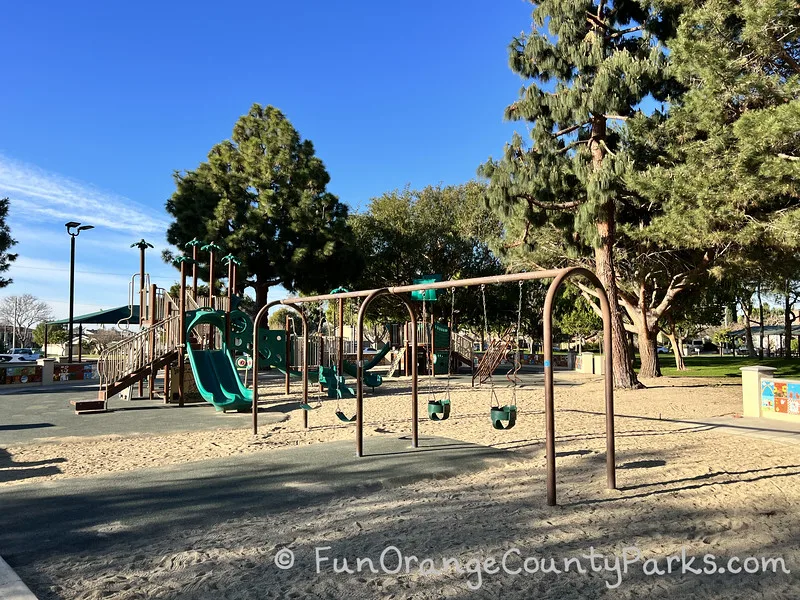 It's easy an easy on/off the freeway and just a gorgeous setting.
The park is idyllic with emerald green lawns spotted with many shade trees and even a fitness course.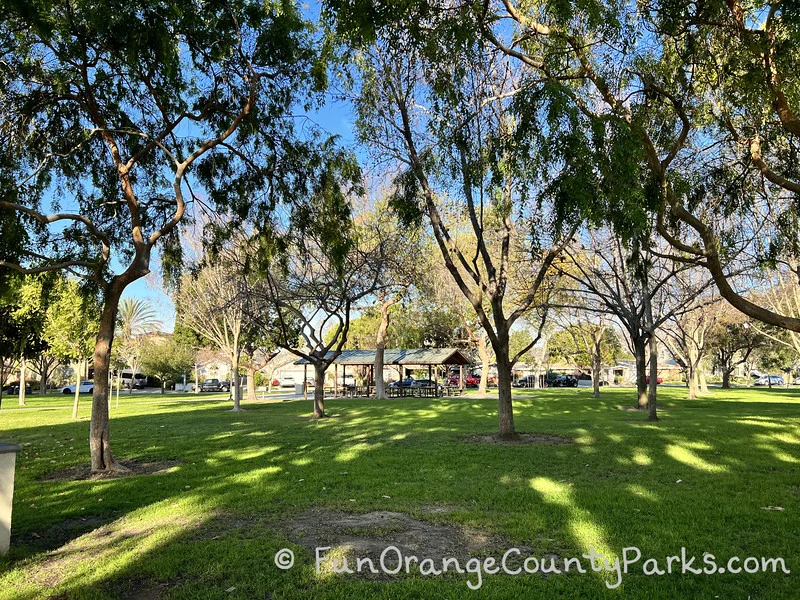 On our first visit in February, we found the playground in a swimming pool of water from rain (see photos at end of post). On our second visit in July, we were treated to nice shade on a sunny day.
Recommended by: Susie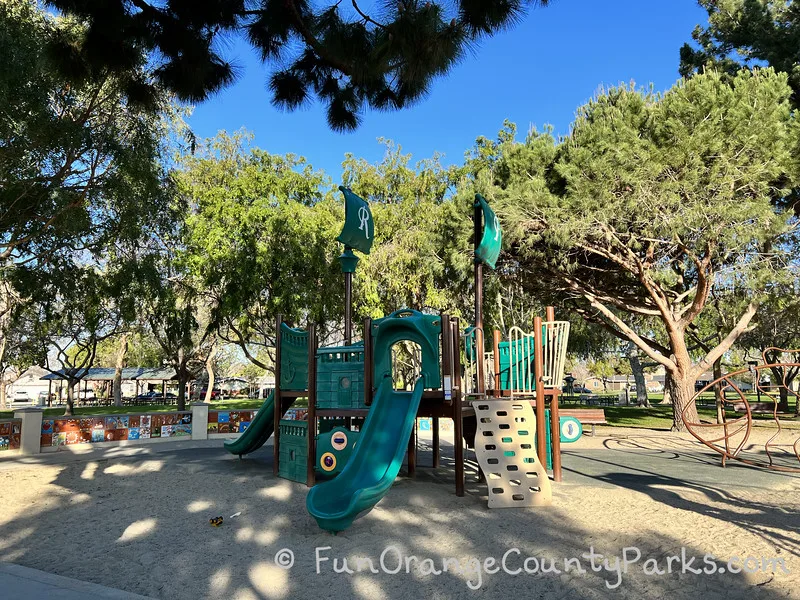 How to Get to Rush Park near Los Alamitos: Take the Seal Beach Blvd. exit off the 405 Freeway. Drive east toward the mountains. Turn left on Rossmoor Center Way which looks like a driveway into the shopping center. Continue past the shops into the neighborhood. Bear a bit to the right and drive onto Mainway Drive. The parking lot is off of Blume Drive. [Address: 3021 Blume Drive, Rossmoor.] MAP to Rush Park near Los Alamitos (in Rossmoor)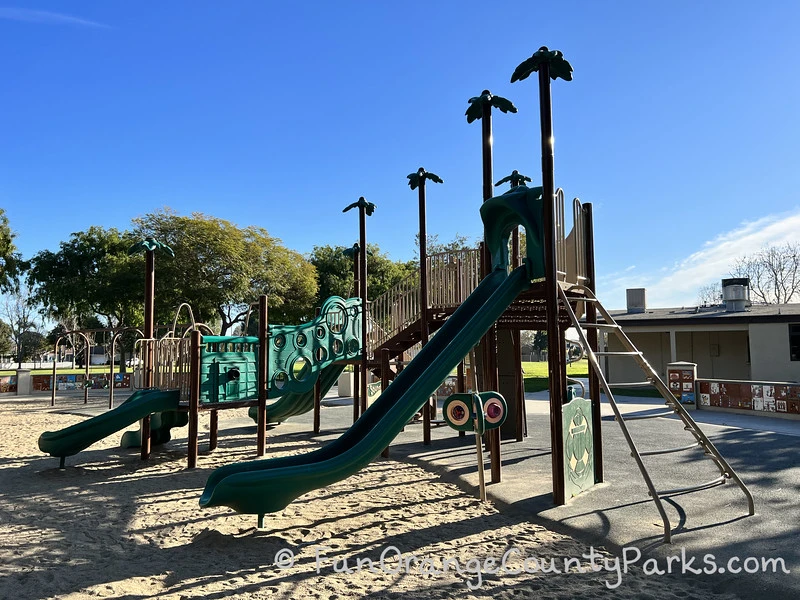 Highlights:
Ship-themed structure for imaginative play with two playground structures
The taller structure has one end with a steep slide and climbing ladders to reach it AND a smaller end for toddlers who can't climb higher unless they attempt a horizontal climb
Lots of opportunities to pretend to play pirate with cannons and ship steering wheels
Shade cover over picnic area right near park
Fish-shaped climber and bigger slides for bigger kids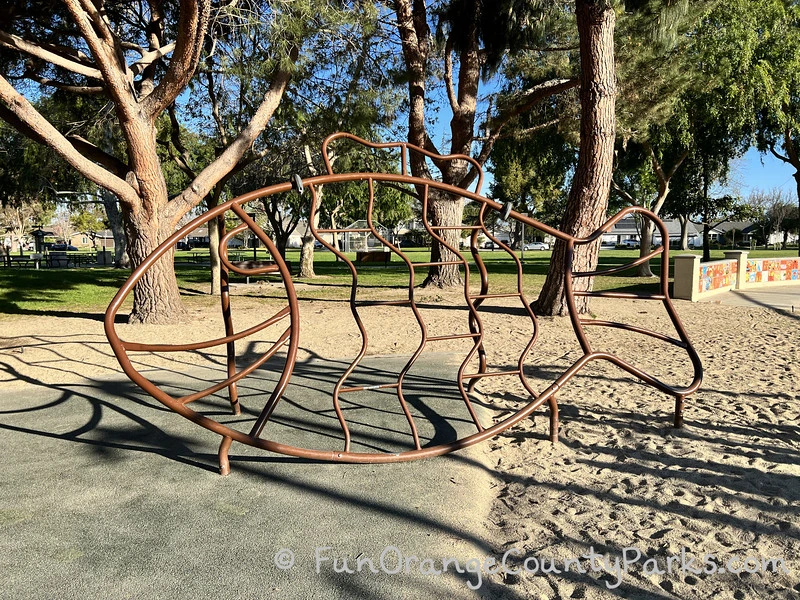 Nestled in a quiet neighborhood
Playground surrounded by cute tiled walls – painted by children
Fitness course that winds along the pathways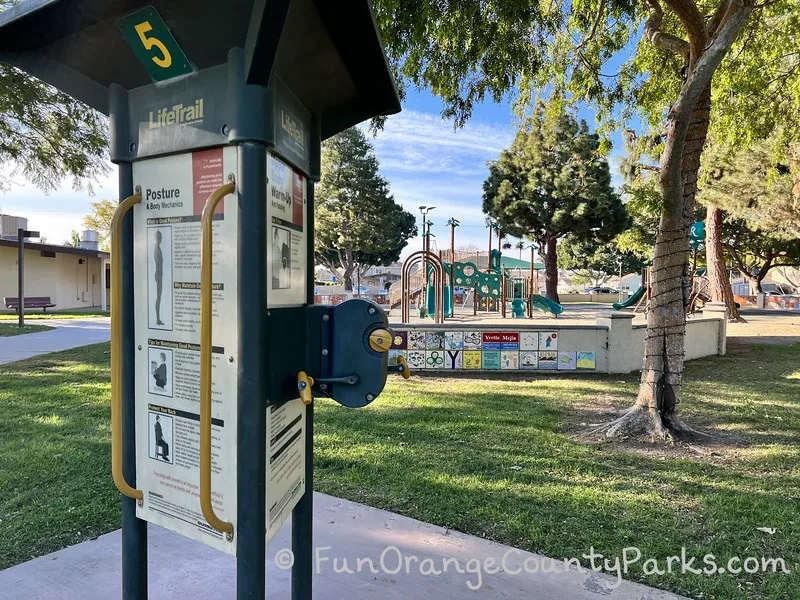 Great "halfway-point" park to meet up with LA friends
It's also near tons of restaurants and a Target on Seal Beach Blvd (In-N-Out, Rubio's, Jersey Mike's, Islands — and, of course, Starbuck's and Peet's Coffee)
The local OCPL library branch (Los Alamitos-Rossmoor) is also almost within walking distance of the park
2 bench swings, 2 baby swings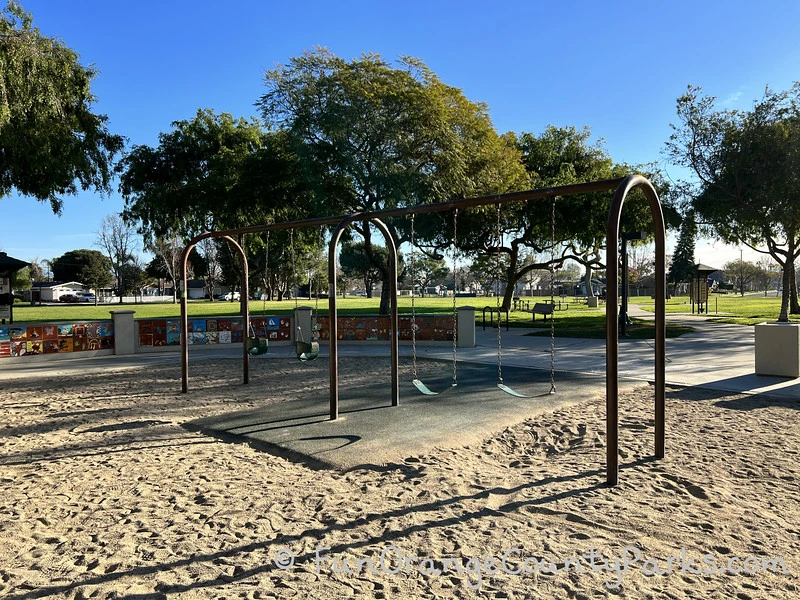 Be Aware:
Sometimes in the morning, dirt is muddy/wet by the playground
The playground floods after HEAVY rain (most probably do)
There are some steep drops on the taller equipment and little ones will need supervision for attempts to climb
It can be busy with community events and sports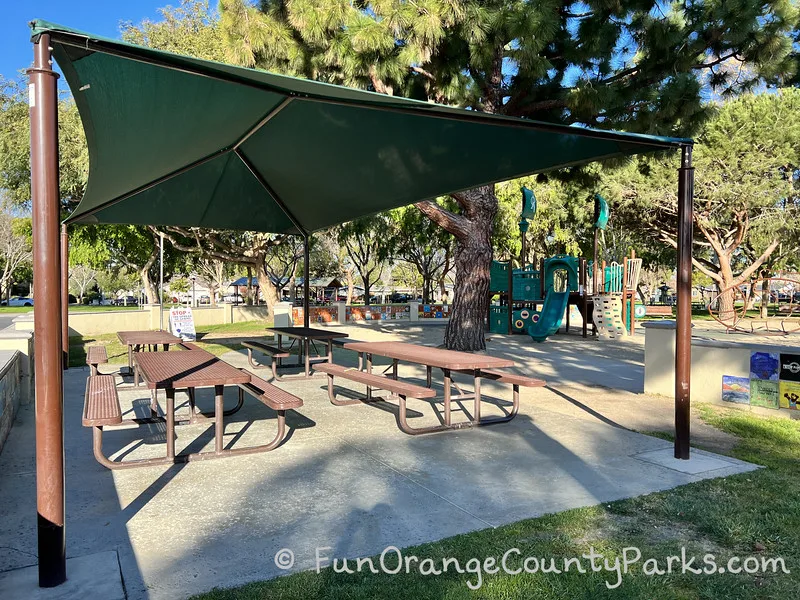 Checklist:
Parking in dedicated lot
Sand and recycled rubber play surface
Restrooms in nearby building
Water fountain near the restrooms.
Lots of shade and trees
Easy to view the kids
Grills
Shade covers over the picnic tables
Good for small or large birthday parties
Fitness course winds through the park
Nearest library branch: OCPL Los Alamitos-Rossmoor
Visit my list of 15 Pirate Parks in Orange County for more pretend play opportunities!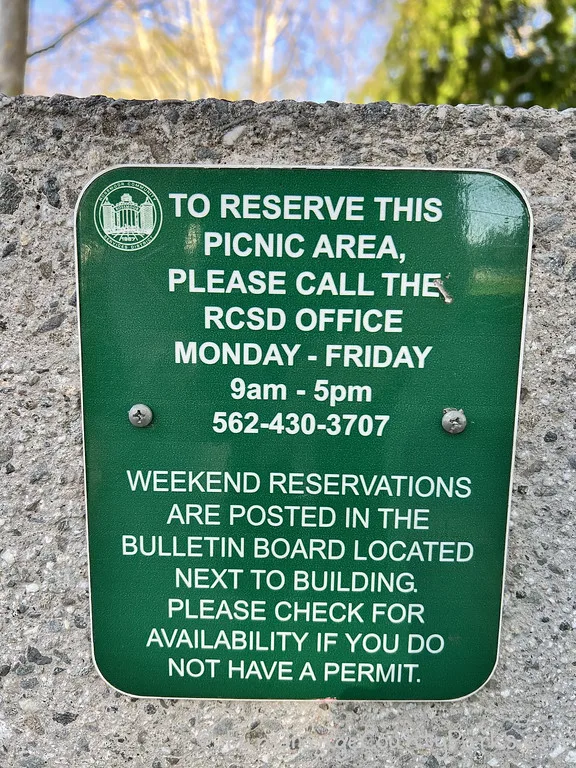 Parks Nearby Rush Park:
Photo archive of the OLD play equipment and flooding after rain at Rush Park
Originally published in July 2009.