Portola Park in Lake Forest is a new park off Glenn Ranch Road with views all the way to the ocean and even out to Catalina Island on clear days.
It's a $4 million dollar park with a grassy space in the middle surrounded by active pursuits like a pickleball court, sand volleyball court, dog park, a few fitness stations, and playground with swings plus a big spiderweb climber.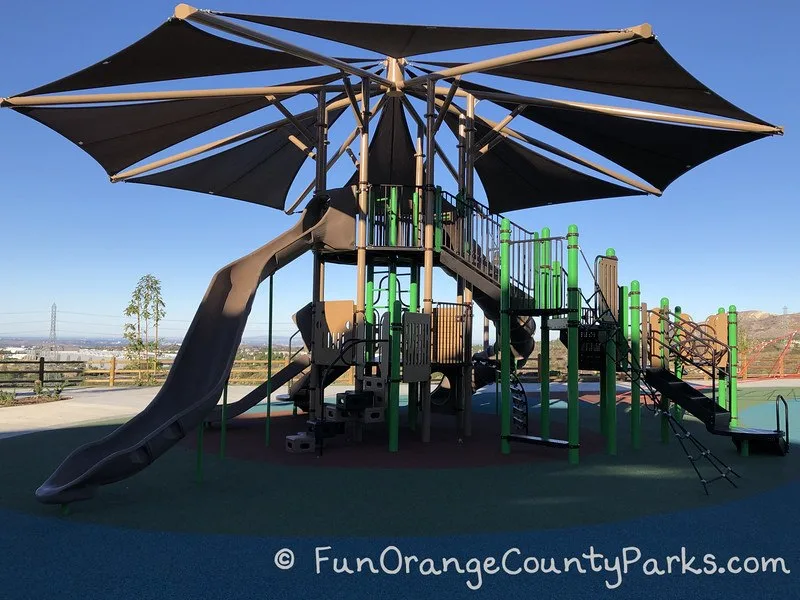 How to Get to Portola Park
Head towards the hills! Take El Toro Road or Portola Parkway up to Glenn Ranch Road (Glenn Ranch connects the two and the park is at the corner of Glenn Ranch and Saddleback Ranch roads.
The park is very obvious with an open space and pickleball courts.
If you are coming from El Toro Road on Glenn Ranch, make a right into the park at Saddleback Ranch Road. If you are coming from Portola Parkway on Glenn Ranch, make a right into the parking lot at Saddleback Ranch Road. (Address: 28040 Glenn Ranch Road, Lake Forest) MAP TO PORTOLA PARK IN LAKE FOREST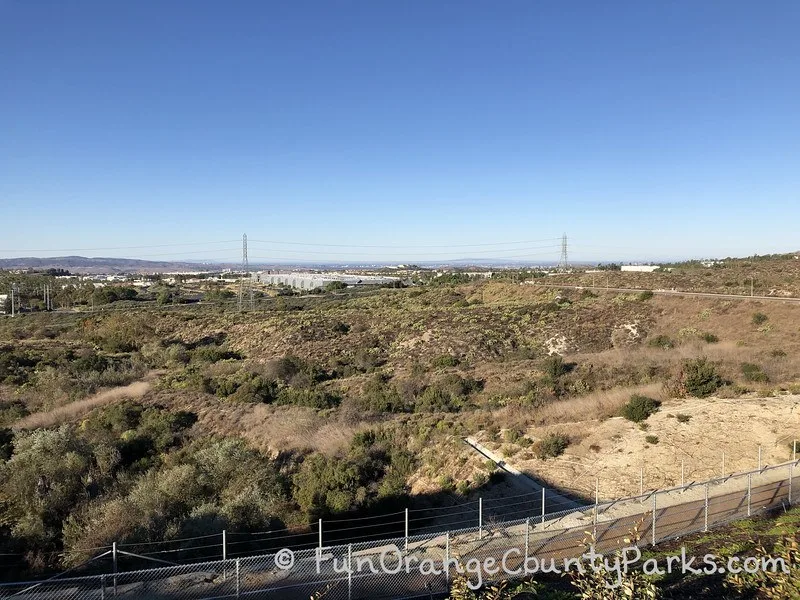 Portola Park Highlights
For me, the view is the #1 highlight of this park. You can see all the way to Catalina Island on a clear day.
Some will love the dog park component where you can let your canine friend have a park day!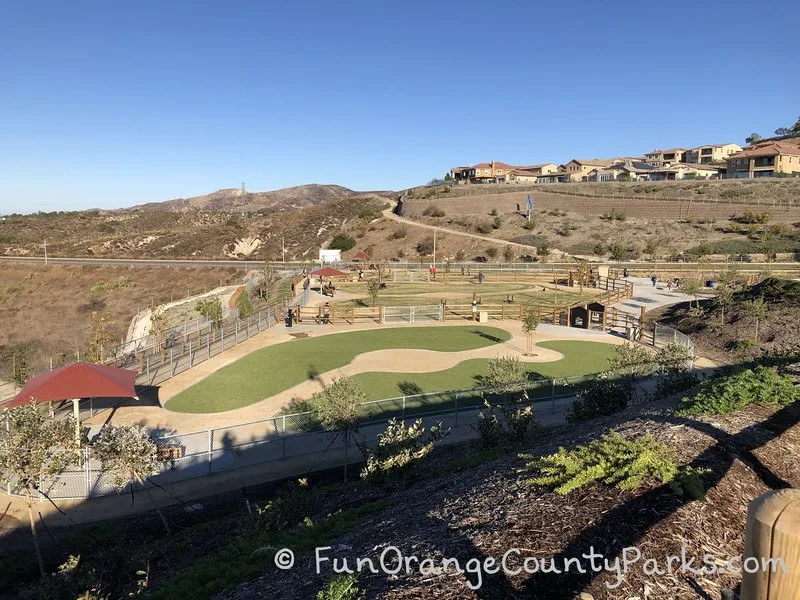 This is the first park in Lake Forest to have pickleball courts.
The play structure has a tall twisting tunnel slide and a tall curvy open slide.
Tons of climbing elements from boxy stair steps to hand grip ramps to rope ladders and netting to regular ladders. Also monkey bars.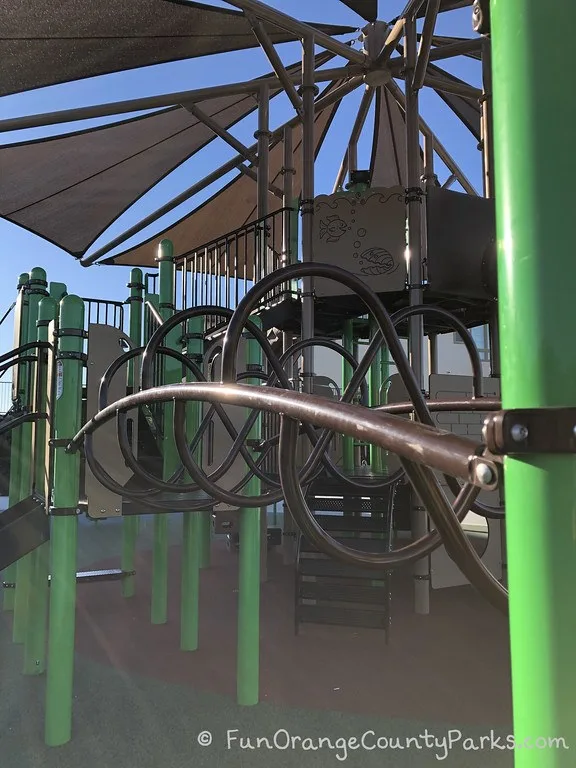 There is a super high spiderweb climber so the kids can feel like they are getting the superior view from up there.
There are a few fitness stations for adults near the entrance, and more along the trail that wraps around the houses.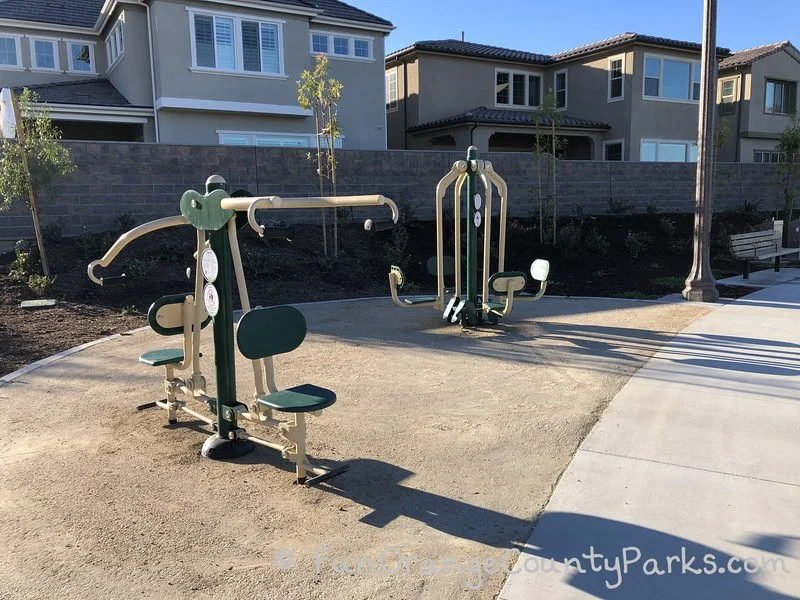 You cross a wide open central field to reach the play equipment that sits at the corner of the park.
Musical instrument structures with drums and percussion.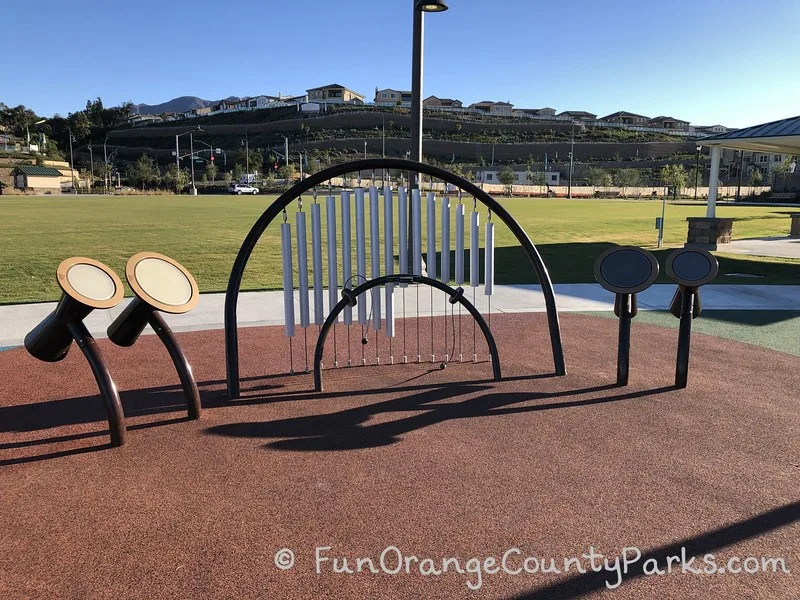 A sidewalk circles the grassy area at the park and I saw quite a few kids riding scooters along the loop.
A trail loops around the park connecting to Whiting Ranch trails. In fact, according to this PDF – there is a whole Portola Center Parks and Trails system.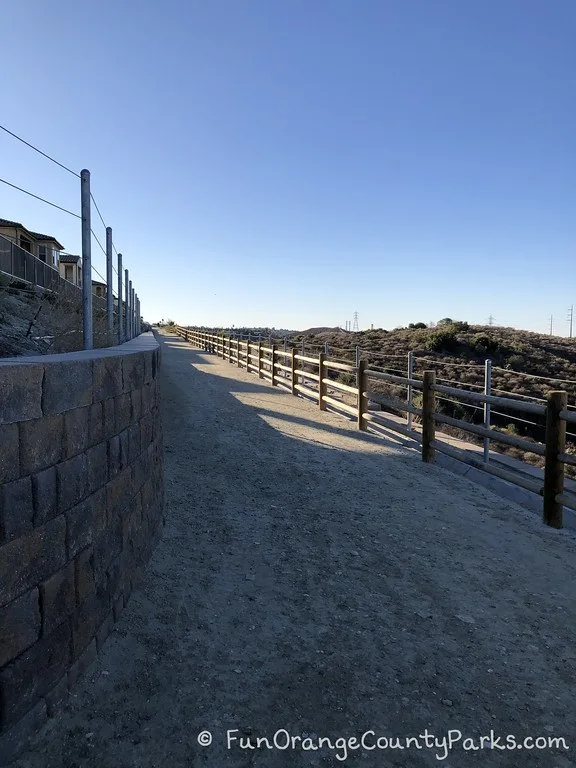 2 baby swings, 2 bench swings, one "swing-with-me" swing.
If you like these kinds of swings, you can visit my list of parks with Mommy and Me baby swings.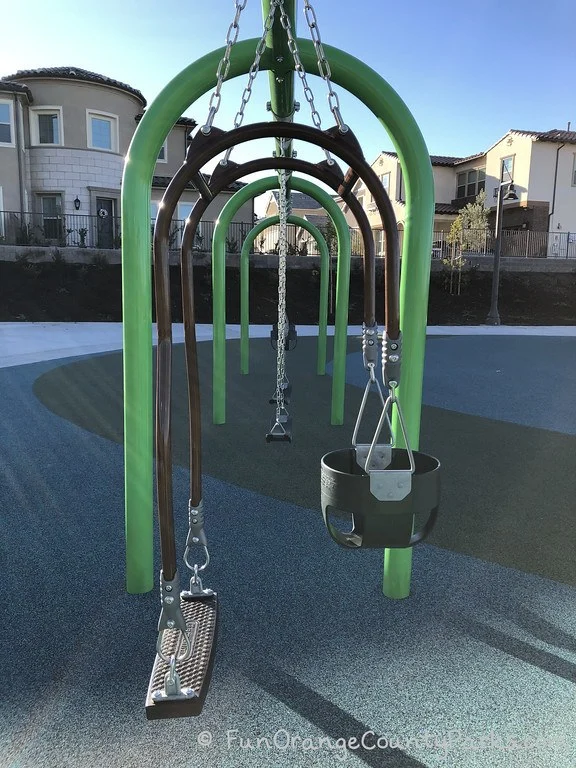 Be Aware
The playground equipment is very tall and rated for the 5-12 year old age range. Toddlers and their parents might not find it as fun.
Not much shade, even though the structure has small shade sails over the equipment. Could get really hot in the summer.
There is a picnic shelter, but no tables have been placed underneath yet.
The sand volleyball court has one side that opens onto the parking lot very close to the roadway. When I was there, a mother and daughter were putting up a catch net for any wild passes that might fly into the parking lot.
Strangely, there's only one bench near the playground and it's facing the view (because it's beautiful!). But if you are trying to watch your kids on the playground, you'll have to sit sideways or turn your head halfway around to see it.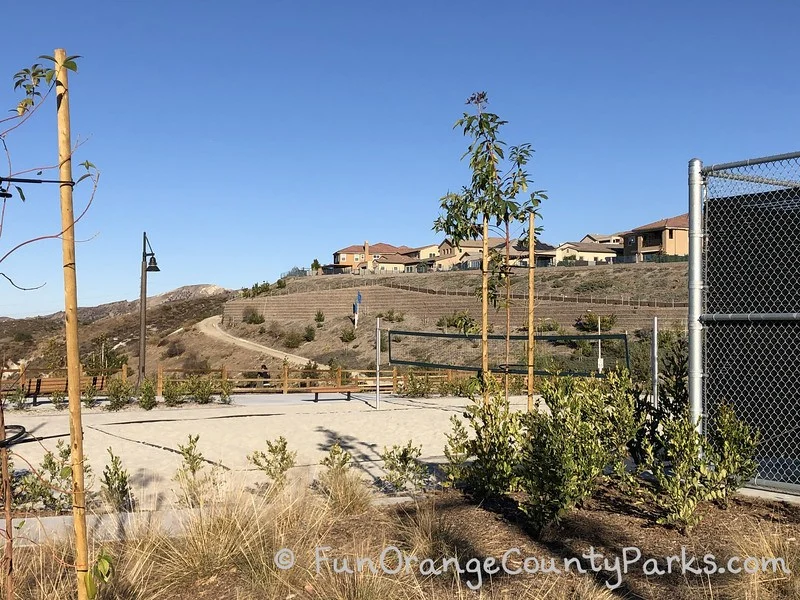 Checklist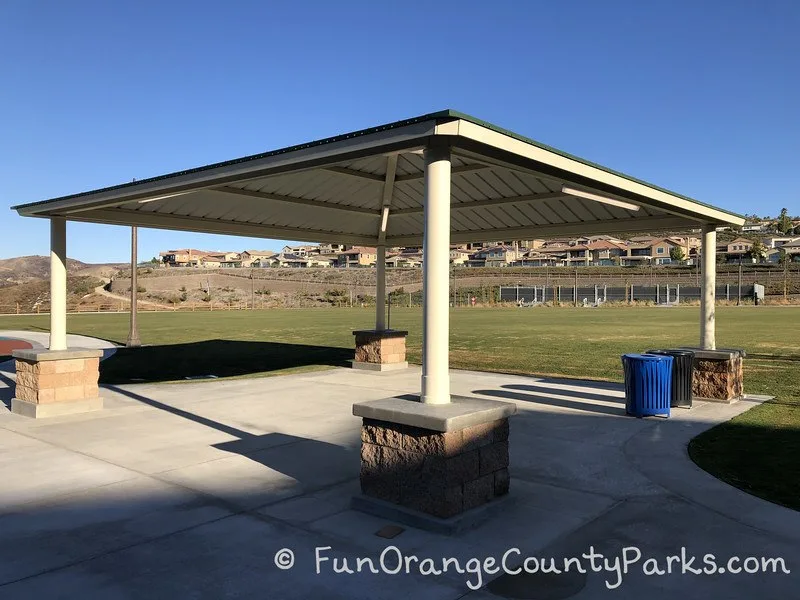 Parks Near Portola Park in Lake Forest
Originally published in December 2020.