South OC parks and playgrounds represent about half of my blog posts. They're featured heavily on this site, because I'm lucky to have so many recommendations. If you live in south Orange County, please recommend your favorite parks so I can build on your insider information!
I've also provided links to south OC regional parks and city park pages at the bottom of the page.
South Orange County Playgrounds
You can visit South Orange County playgrounds and parks to see an archive list of ALL the parks, but it's a pretty lengthy list.

OCParks.com Regional Parks
Our regional parks require a $3-$5 entrance fee – but they are worth every penny!
Buy your annual pass online. I always get the $80 one that I can use at all the parks and beaches governed by OCParks.

South Orange County City Park Links
Can't Find What You're Looking For?
This post can answer most of your questions!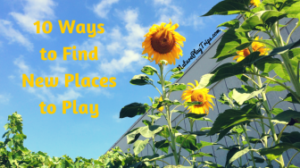 Or check my other indexes for: