North OC parks and playgrounds aren't featured heavily on this site, because we haven't had many recommendations.
If you live in north Orange County, please recommend your favorite parks so we can build on your insider information!
North Orange County has a good mix of outdoor parks linked up with wilder nature trails in areas like Brea, Anaheim Hills, and Yorba Linda.
Stanton has some great supervised parks.
One of my favorite regional parks is in north county at Clark Regional Park. Super fun little trail around the park and also an interpretive center.
I've also provided links to OCParks.com regional parks in North OC and city park pages.
North Orange County Playgrounds
You can visit North Orange County playgrounds and parks to see an archive list of ALL the Central OC parks, but it's a pretty lengthy list. Here are the parks by city:

OCParks.com Regional Parks
Our regional parks require a $3-$5 entrance fee – but they are worth every penny!
Buy your annual pass online. I always get the $80 one that I can use at all the parks and beaches governed by OCParks.

North Orange County City Park Links:
Anaheim

(link to a PDF park brochure)

Brea (text list with descriptions)
Buena Park (links to individual parks with 1-2 photos, amenities checklist)
Cypress (simple map linking to individual parks with photos and amenities list)
Fullerton (list links to individual parks with photos and maps)
Garden Grove (parks and facilities chart with no photos but list of amenities at each park)
La Habra (visit La Habra's parks listing with a few photos and amenities listed)
La Palma (a few photos and list of amenities)
Placentia (list of rentable facilities and parks)
Stanton (list with address, amenities and 1 photo each)
Westminster (not much parks info online, but an afterschool parks program)
Yorba Linda (list of parks with small photos and amenities OR you can download a park map)
Can't Find What You're Looking For?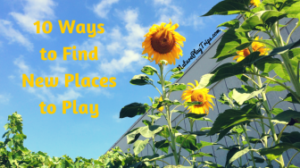 This post can answer most of your questions!
Or check my other indexes for: