Clark Regional Park in Buena Park might just be my favorite OC regional park. It's squeezed in between La Mirada and Fullerton.
The grounds are expansive, but manageable for a 4 year old.
There are no less than 3 separate playgrounds and an interpretive center. In fact, this nature center focused on fossils and prehistoric animals is on my list of 17+ Family-Friendly Nature Centers in Orange County.
We walked almost the whole park during our visit. It was super, ultra-clean with raked sand and manicured lawns.
I'm so thankful to Lisa for the recommendation. It would have taken us a while to make it to this one on our own.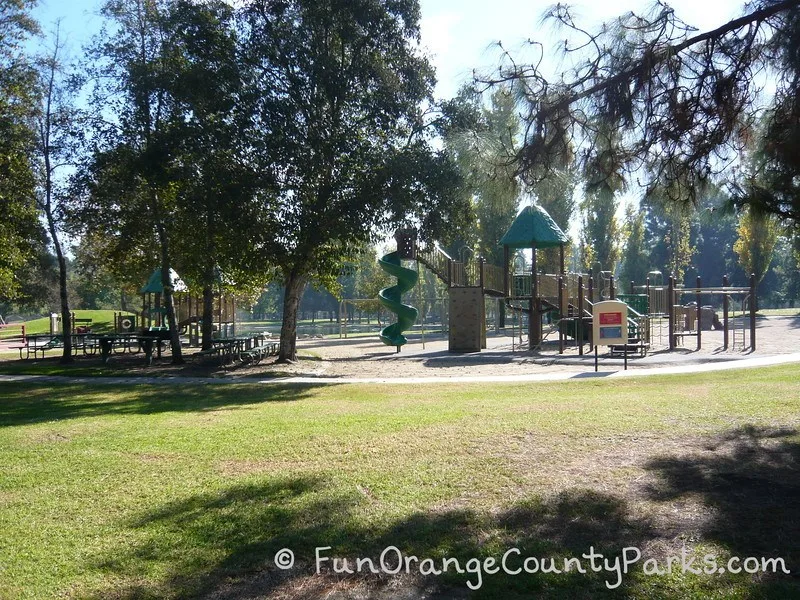 Directions to Clark Regional Park in Buena Park
We drove up Interstate 5 and exited at Beach Blvd (lots of construction on the 5 around here but it didn't affect traffic much in the middle of the day).
Drive up Beach Blvd and turn right on Rosecrans. The park entrance is on your right.
If you have an OC Parks pass, you just put your card in the machine and drive on in.
Turn right when you enter the park to reach the playgrounds or left to get close to the softball diamonds and lake.
When we left the park, we continued on Rosecrans until it dead-ended on Euclid. Turn right on Euclid and head toward the 91 Freeway and I-5. MAP TO CLARK REGIONAL PARK IN BUENA PARK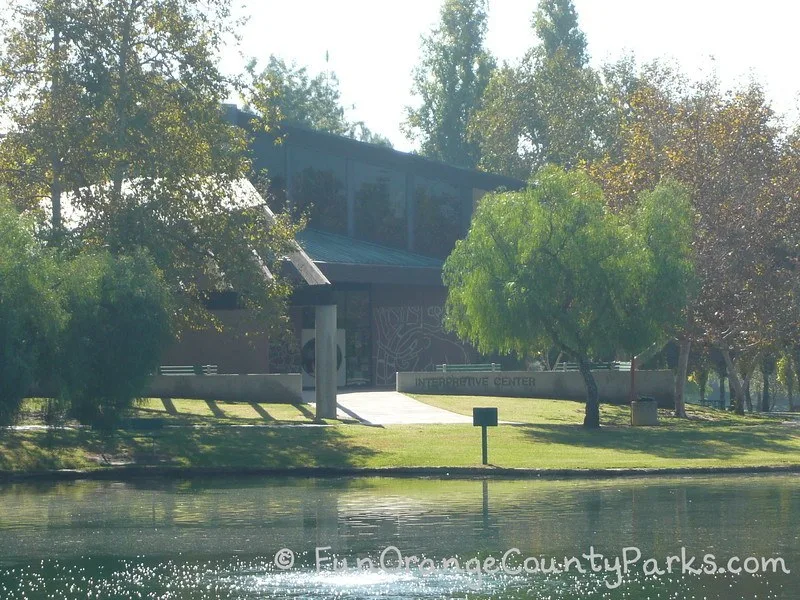 Recommended by: Lisa (see her comments in italics)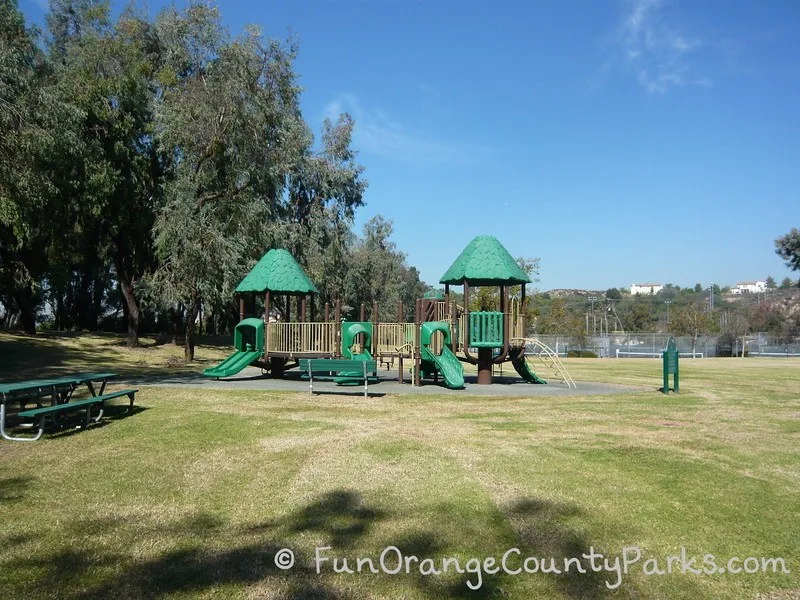 Highlights:
There are some really fun play areas with dinosaur theming – to go with the rich fossil history of the area. My favorite is a huge area to the right of the lake that has a bunch of sand and even some fake rock formations to play around.
This was our favorite playground, too. A really idyllic setting with a waterfall running over the rocks into the lake, shaded picnic tables, and lots of climbing equipment. My daughter had to climb up the structure in every way possible. LOTS of swings. It's accessible from the first real parking lot on your left after you pass the tennis courts.
There's a smaller playground nearer the tennis courts that's perfect for younger kids. No swings.
The third playground is an easy walk on the paved path leading behind the interpretive center. This playground feels much more secluded near a grove of trees (Los Coyotes Grove). It sports a mostly recycled rubber play surface and its own line of swings. I liked the tree trunk style slides for climbing up and sliding down. There's also one of those red stand-up teeter-totters here. If you don't want to walk — drive to the dead-end of the parking lot and park there to access this playground.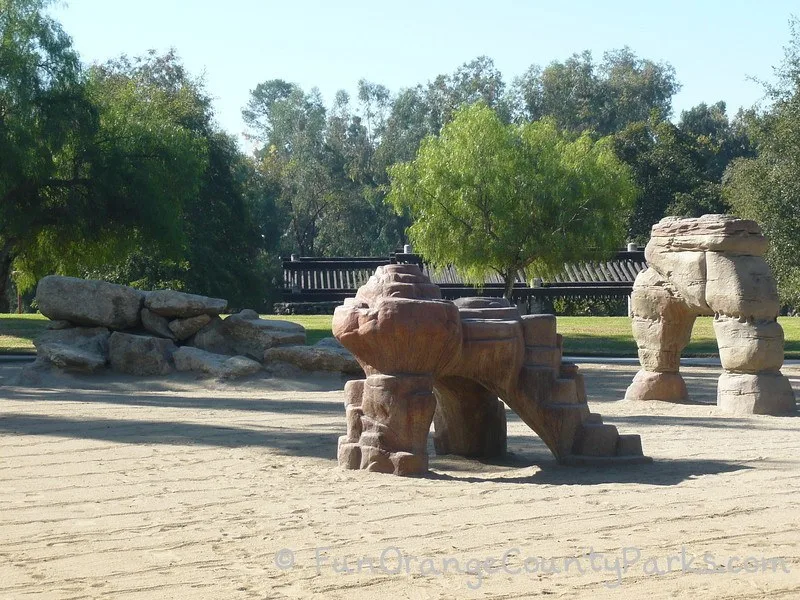 Interpretive center has an awesome fossil collection – think La Brea Tar Pits but on a smaller scale – and it's FREE (y'know after you pay for parking or us your OC Parks pass). They also used to have quarterly tours where they walk you out to an actual fossil excavation site – also for free – but there's an age limit – not for babies and toddlers.
Wildlife galore! There always seems to be a bunny convention going on near the softball diamonds to the left of the interpretive center – and squirrel meetings going on around the waterfall just to the left of the interpretive center.
The outside of the interpretive center itself is gorgeous, and there's a huge outcropping of reddish rock across the street from the park that is very visible and just adds to the beauty.
There's a walking trail and hill behind the softball diamonds that makes for a nifty nature walk. Plus a path leading around the entire park and gate into the surrounding neighborhood which is very fun for even the youngest of walkers.
Super family-friendly hiking trail along the perimeter of the park – definitely take it! There are awesome views of the surrounding area from the top.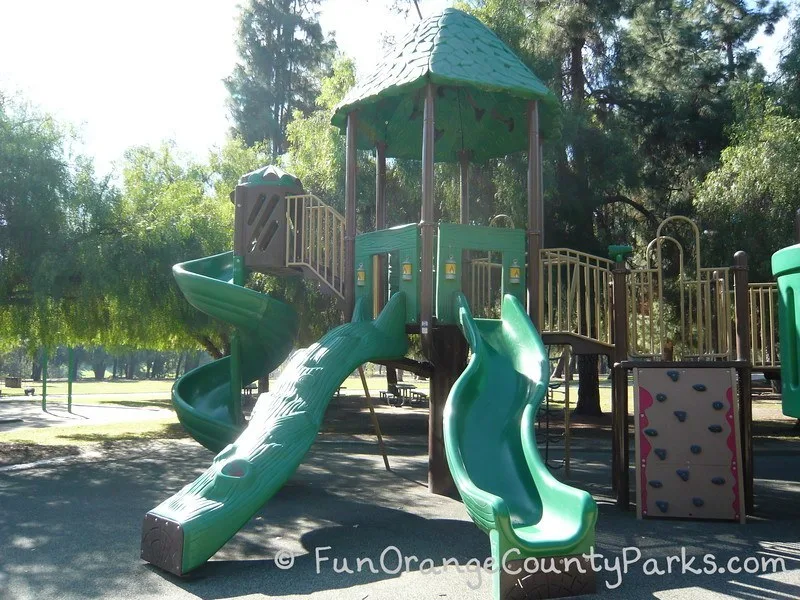 Be Aware:
Fee for parking. Check OCParks.com for info on an annual pass. I highly recommend it. Regional parks take multiple visits to explore. I don't ever get tired of them.
Interpretive Center hours at Wednesdays Noon-4pm, Thurs-Sat 10am-2pm, closed Sun-Tues.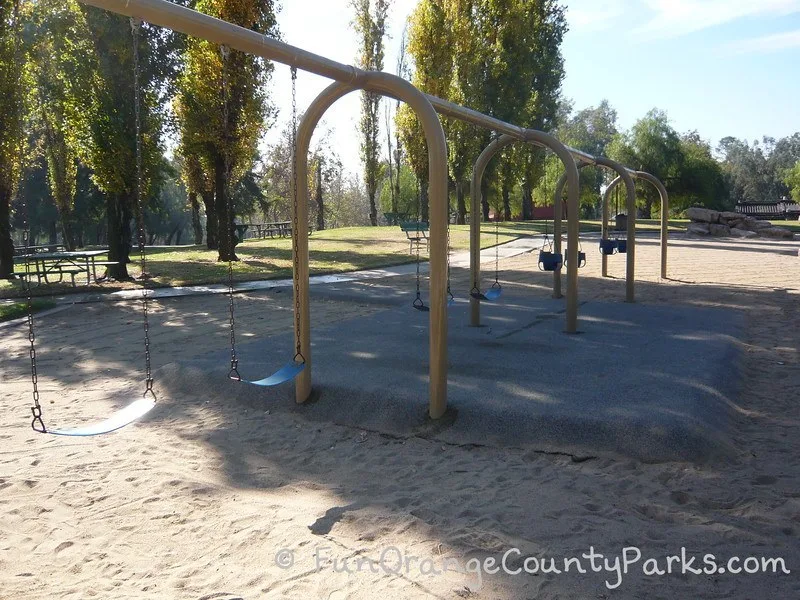 Checklist:
Fee for parking
Recycled rubber and sand play surfaces
Restrooms outside the interpretive center building and near the main playground
3 playgrounds
Tons of picnic shelters and grills (reservations can be made on the official OCParks.com site)
Outdoor amphitheater with fire pit (and another fire pit near the playground?)
Lots of shade from trees, not necessarily on the playgrounds
Fishing lakes
Tennis courts
Softball diamonds
Official Clark Regional Park website – with map and brochure
Find more parks in my North OC Parks Index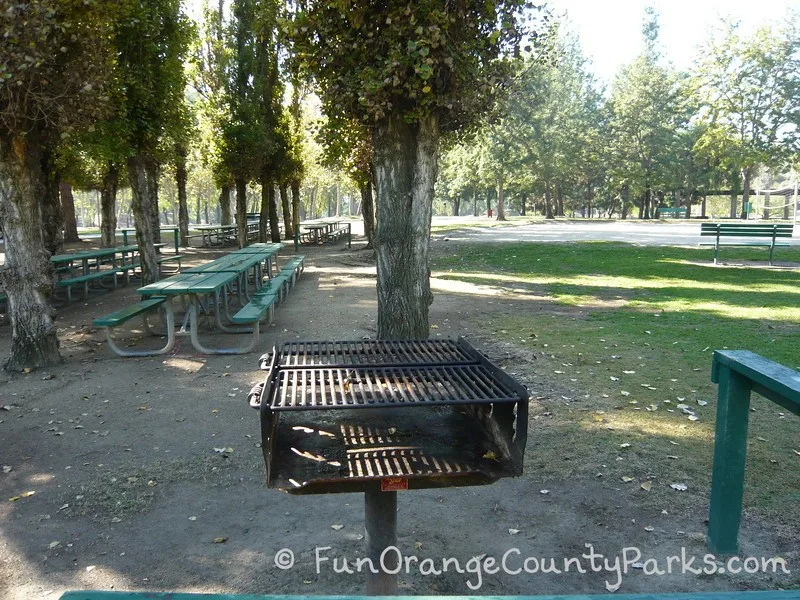 Originally posted in November 2009.