My family and I explored Riley Wilderness Park near the entrance to Coto de Caza at the east end of Oso Parkway.
We didn't know we'd find such a peaceful spot. The wind whipped through our hair and the dry grass rustled as we hiked the ridge viewing the surrounding mountains.
I liked visiting on a June gloom day. The clouds were breaking up in the afternoon and it was cool enough to be enjoyable.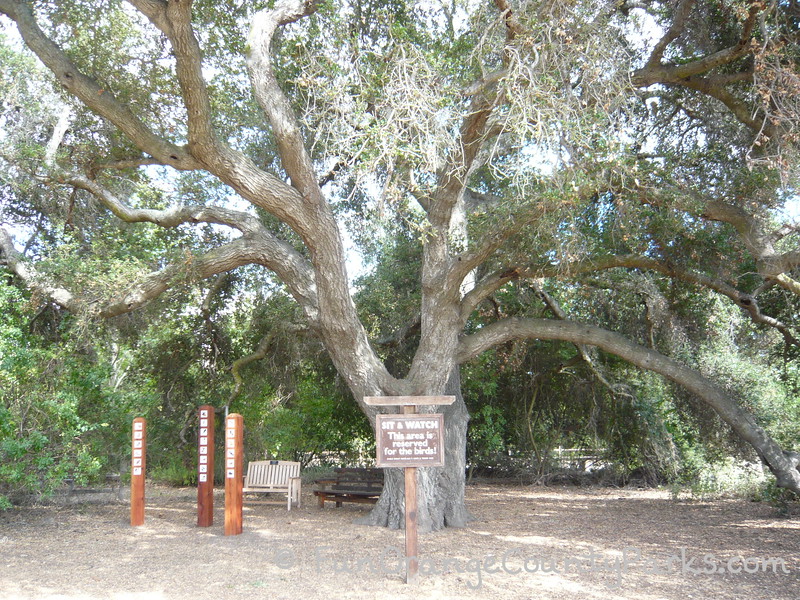 Directions to Riley Wilderness Park: Exit Interstate 5 at Oso Parkway and head east following the signs to Riley Wilderness Park. Don't miss the right turn (before the Wagon Wheel entrance sign) to enter the park. It's a short drive on a dirt road to the parking area on your left. There are signs posted warning the park can be closed for up to three days after a rain – you'll discover the reason as you drive over a big dip/creekbed. [Address: 30952 Oso Parkway, Coto de Caza] MAP TO RILEY WILDERNESS PARK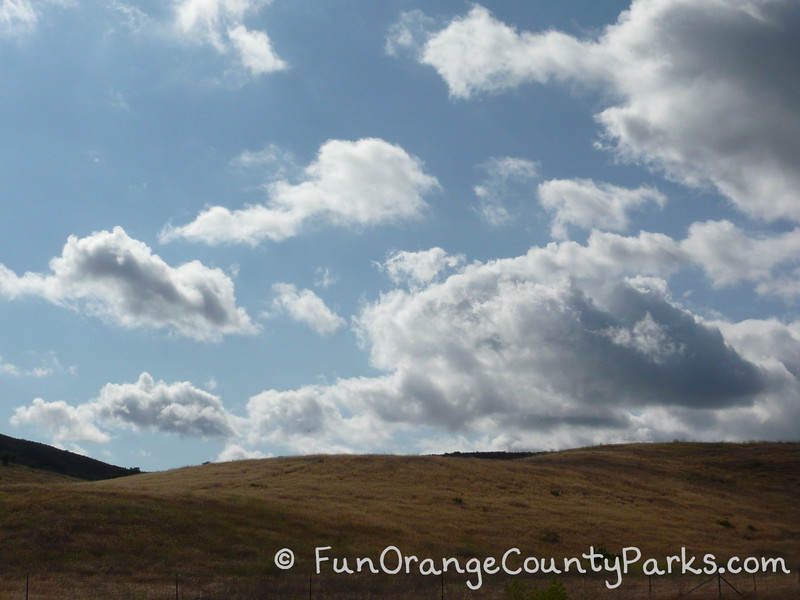 Highlights:
The open space at this park provides easy hiking trails for kids
Beautiful butterfly garden with kid-friendly exhibits (bridges to climb over, an artificial tree stump to climb in, a fountain visited by ravens, bunnies jumping through the underbrush).
Small, but educational visitor center filled with activities for kids. Lots of items for touching and close examination.
I'm still amazed at the projects scouts created for the enjoyment of all.
Super nice rangers who sent us on our way with maps and information.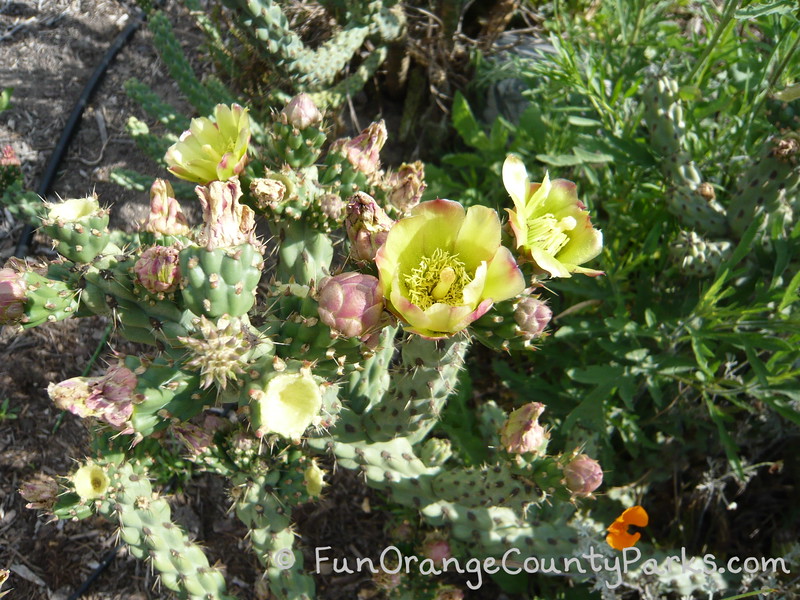 Be Aware:
It can be SUPER hot here in the summer (still, there's a nice shady grove of oaks, shade at the visitor center, and shade along some parts of the trails)
Definitely a wildlife setting. Be aware. Talk to the rangers about precautions at the given time and day you visit.
Bring water and basic first aid out on the trails.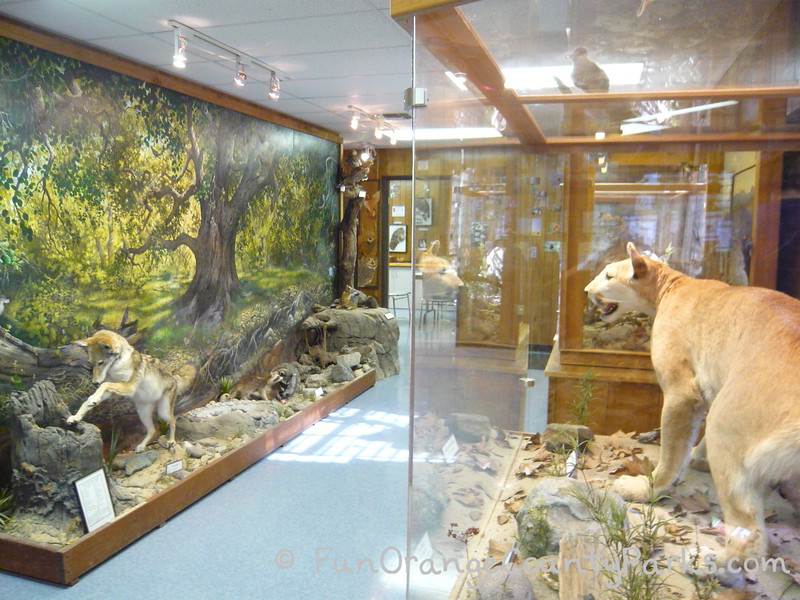 Checklist:
Parking in a dirt parking lot. I highly recommend getting an OCParks parking pass (see OCParks.com fees) or pay $3-$5 at the yellow automated kiosk
Portable toilets in the parking lot
Drinking fountain in butterfly garden and near parking lot
Shade from sycamores and oaks
Official Riley Wilderness Park website by OCParks.com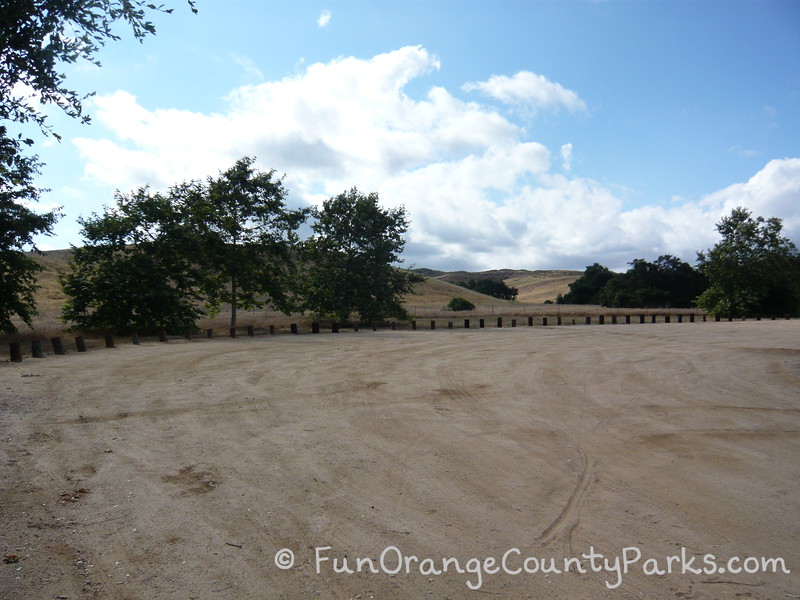 Parks nearby Riley Wilderness Park:
Originally published in June 2009.