Barbadanes Park will always be a memorable trip for me because of all the nearby residents who were hanging out or walking through when we visited.
We went during after school hours and there were a group of 12 year old eating bags of Funyuns and drinking Kool-Aid just like the old days.
The play equipment at Barbadanes Park isn't very notable or updated as compared to many Orange County parks.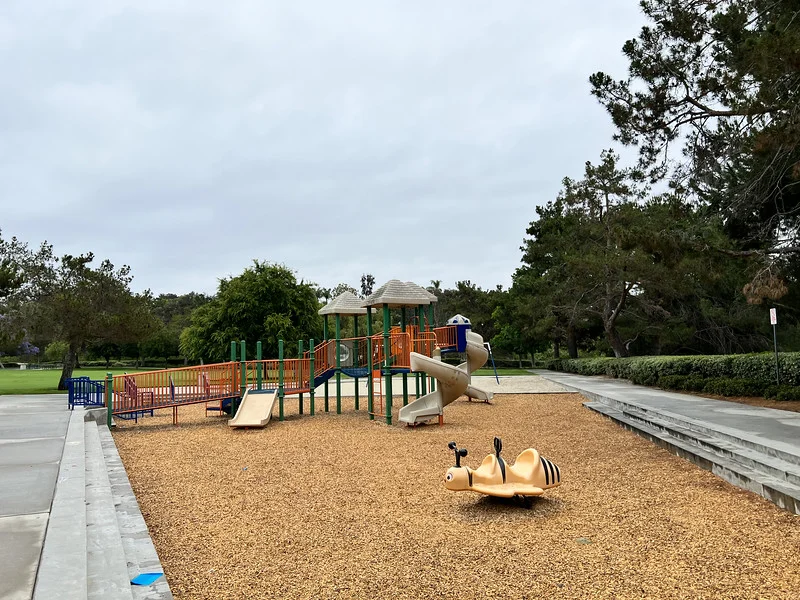 Directions to Barbadanes Park in Mission Viejo: From I-5, exit in Mission Viejo at Oso Parkway. Go east and turn right onto Marguerite Parkway. Turn left on Felipe Road and take another left onto Barbadanes. Park near the blue fencing you'll see on your right. (Park Address: 26462 Barbadanes, Mission Viejo) MAP to Barbadanes Park in Mission Viejo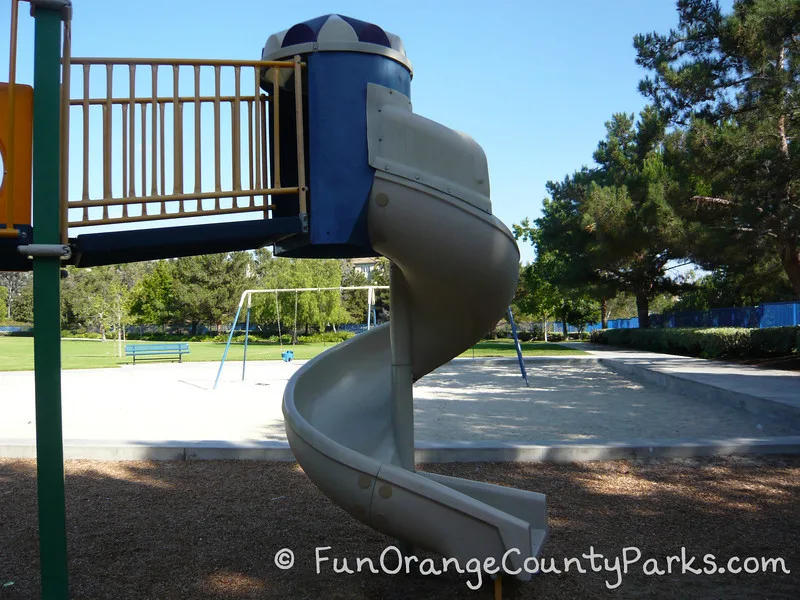 Highlights
The cute, but odd honeybee is the most discerning element of this simple neighborhood playground
The playground structure is sunk into a bark pit with 3 steps on each side (it makes a pseudo-boundary for little ones)
The structure is accessible to a point by a ramp, but a person in a wheelchair will not be able to go very far onto the equipment
2 bench and 2 baby swings sit beyond the main playground in a sand pit
A really nice half court basketball very near the playground
Sidewalk spanning the perimeter of the park with a large lawn area in the middle
Benches to sit and view kids while they are playing
Be Aware
The bridges and some of the higher points have some pretty big openings. Maybe not the best for unsteady toddlers
NO restrooms
Not a destination playground, but nice open space if you're in the area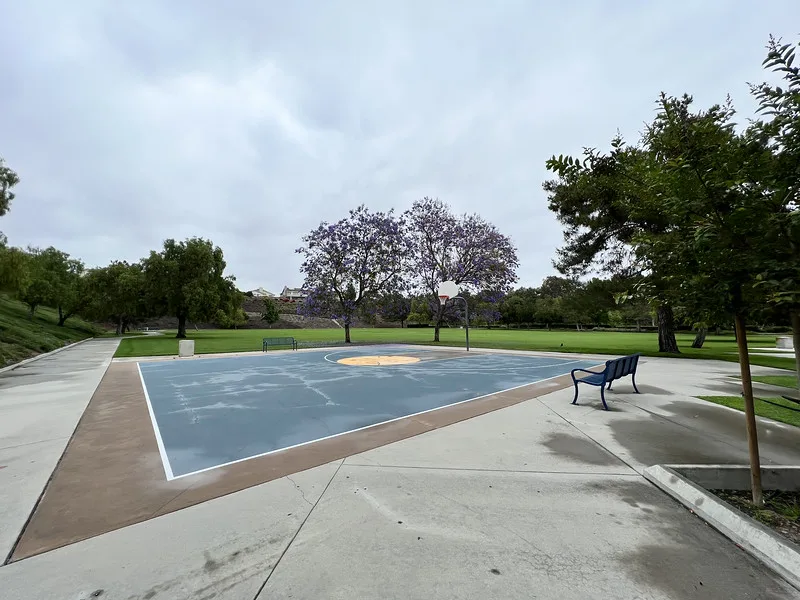 Checklist:
Parking on Barbadanes street
Bark and sand play surfaces
NO restrooms
Drinking fountain
Half court basketball
Lots of benches
4 picnic tables and 2 grills
Nearest public library: Mission Viejo Public Library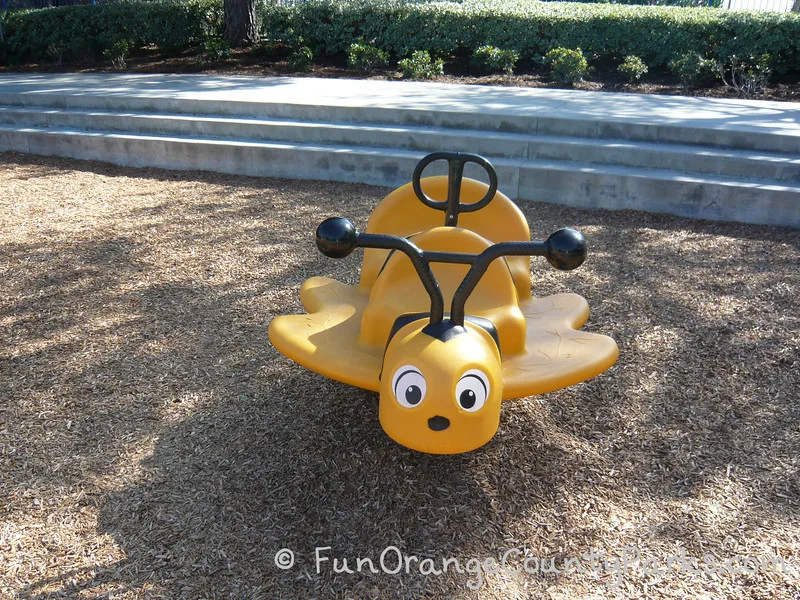 Parks Nearby Barbadanes Park in Mission Viejo
Originally published in February 2010.