Valyermo Park in Mission Viejo came to us by way of a mom named Michelle M. who was a facilitator for a local moms group back in 2009 when she recommended it!
This is a small Mission Viejo neighborhood park between Trabuco and Jeronimo on the north/south and between Alicia and Marguerite on the east/west. Michelle wanted to "submit a review on a smaller park in the interest of adding some variety for the area SAHM's that are looking for different spots, even if they're not super-exciting."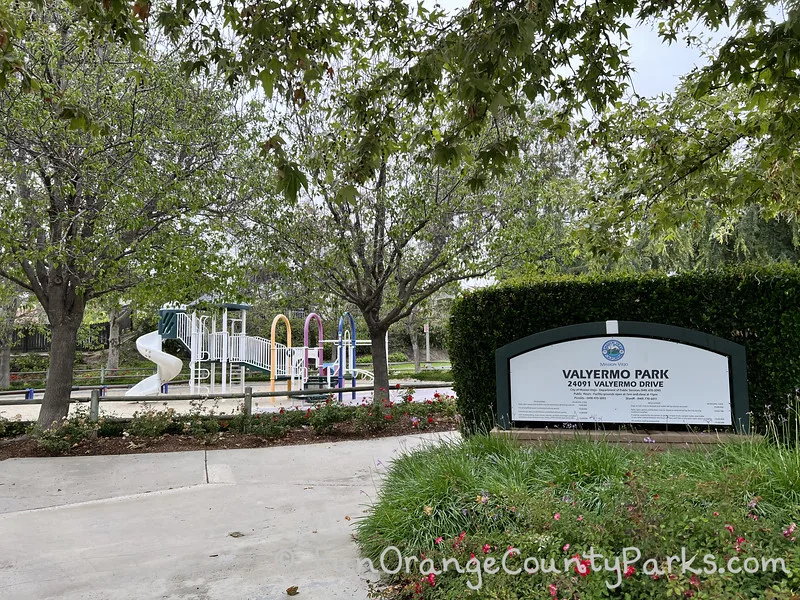 Location of Valyermo Park in Mission Viejo: Exit Interstate 5 at Alicia Parkway. Drive toward the foothills (away from the mall) and turn right on Trabuco Road. Turn left onto Valyermo Drive. The park will be on your left. (Park Address: 24091 Valyermo Drive, Mission Viejo) MAP TO VALYERMO PARK IN MISSION VIEJO
Recommended by: Michelle M.(her recommendation was so amazing I duplicated it word-for-word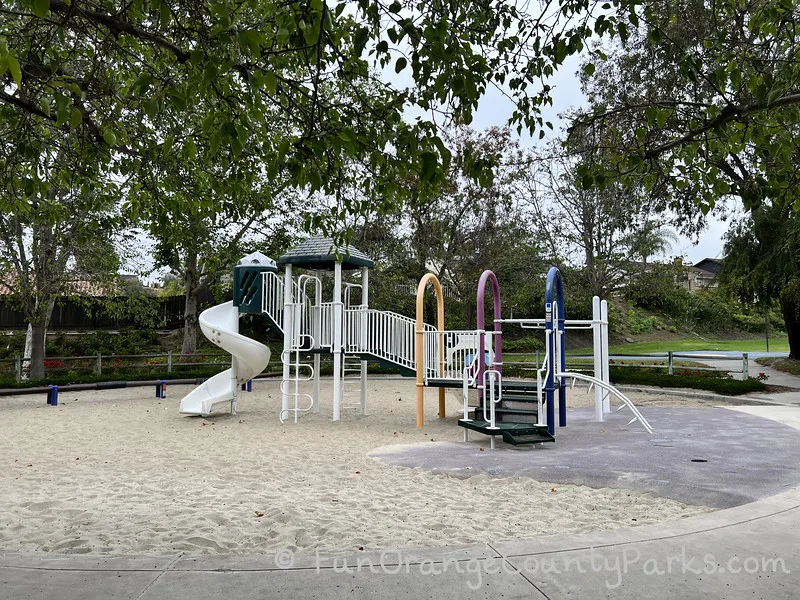 Highlights:
Quiet residential park with extra-close wide-open street parking.
There is a single multilevel play structure (not brand new but in good condition) which is easily navigated by moms with little ones thanks to the wide walkways.
White plastic slides manage to stay cool to touch in the sun. Top level of play structure has spiral slide; lower level has double side-by-side slides.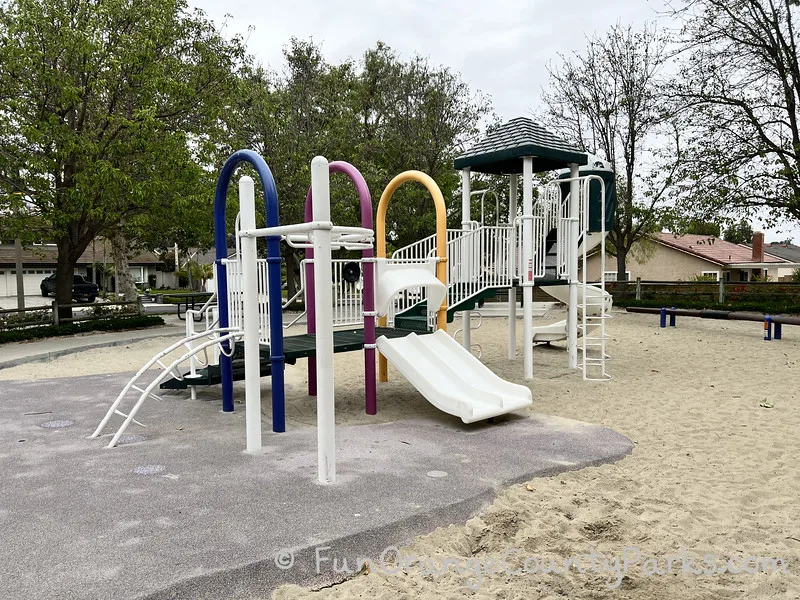 2 toddler swings plus 2 regular swings
Unusual balance beam-type play structure that is encased with a rubber cylinder.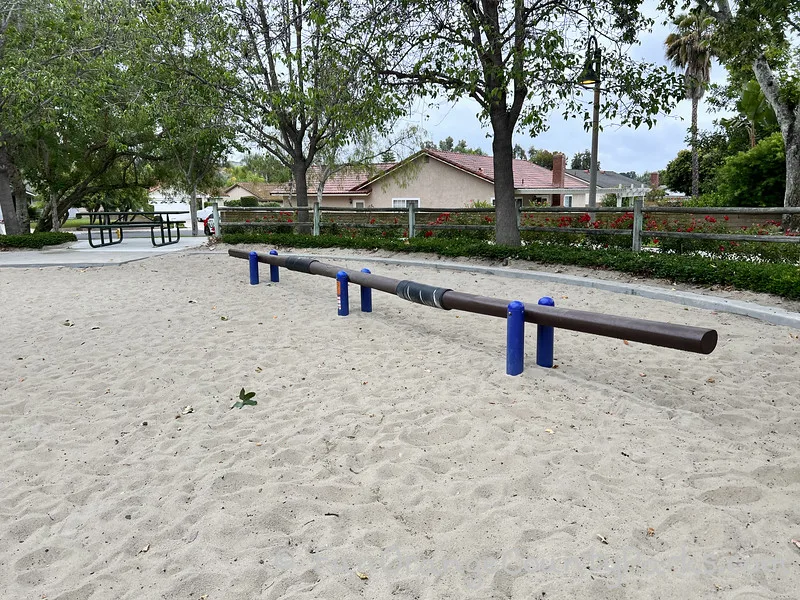 Be Aware:
The top level of has open step-off to ladders on both sides, so you will want to be up there with a small child. Otherwise it's appropriate for all ages.
Main play structure is not shaded and not too far from street (but at least it is a quiet residential street).
NO restrooms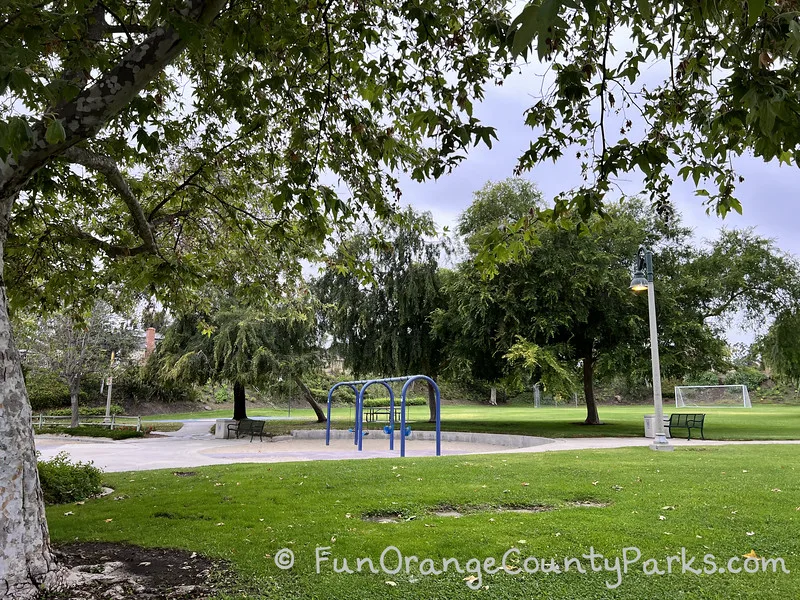 Checklist:
On-street parking
Sand & recycled rubber play surface
NO restrooms
A few mature trees provide naturally shaded flat grassy area for kids to run around away from the play structure.
Naturally shaded picnic bench from which parents & caregivers can see kids anywhere in park.
Basketball half-court with new surface and a ball field.
Nearest public library: Mission Viejo Public Library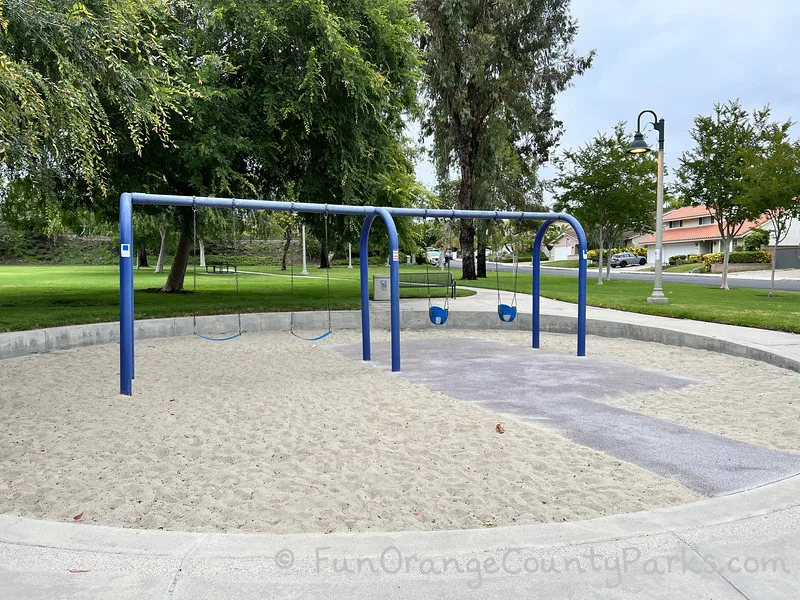 Parks Nearby Valyermo Park in Mission Viejo: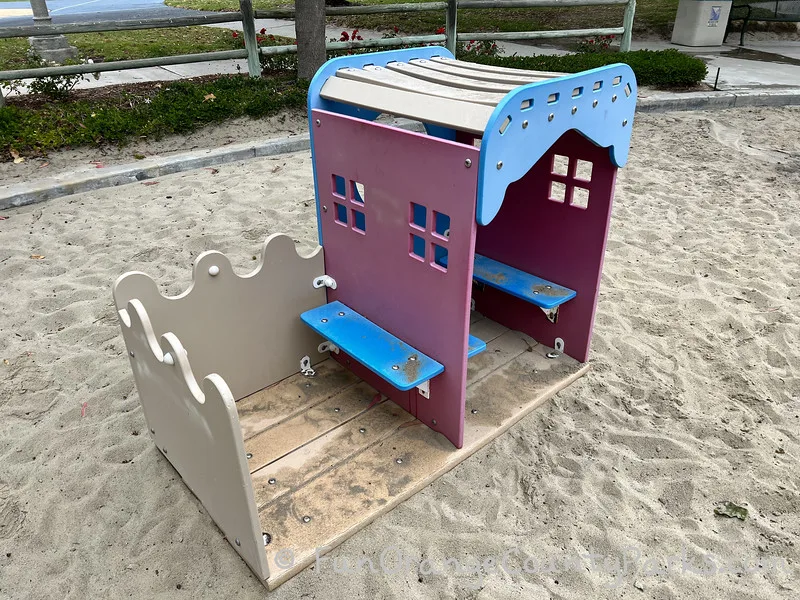 Originally published post in November 2009.