Castille Park in Mission Viejo offers playground equipment that encourages children to use their imagination.
You can take a ride in a spaceship and explore outer space. Dive down deep in your submarine and marvel at the wonders of the ocean.
I had so much fun with my preschooler as he took me on all of his adventures. This is definitely a park we will be visiting often!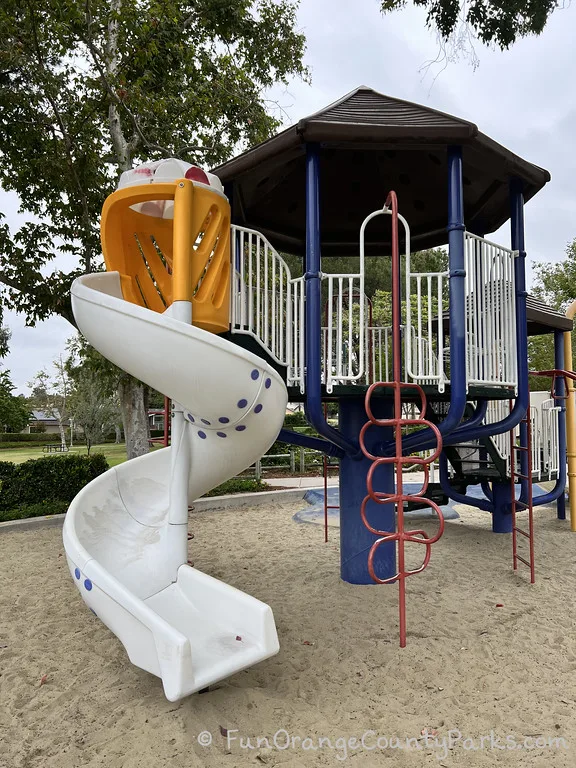 Directions to Castille Park in Mission Viejo: From I-5 South exit Alicia Pkwy and make a left heading toward Mission Viejo. Make a right on Trabuco Road and your first left onto Via Victoria. Make a right onto Via El Rocio and your first left onto Via Oviedo. Castille Park is on your right hand side with parking on the street. (Address: 27032 Via Oviedo, Mission Viejo). MAP TO CASTILLE PARK IN MISSION VIEJO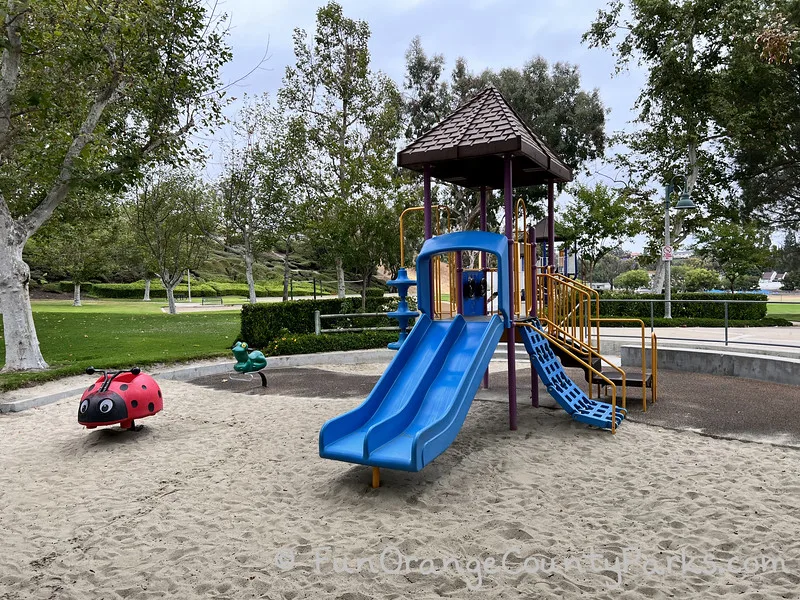 Highlights
This neighborhood park is beautiful and peaceful. Mature trees offer plenty of shade and a variety of flowers add color to the play area.
Sidewalk paths wind around the playground and adjacent grassy field. It's a great place for bike and scooter riders to practice small hills and turns.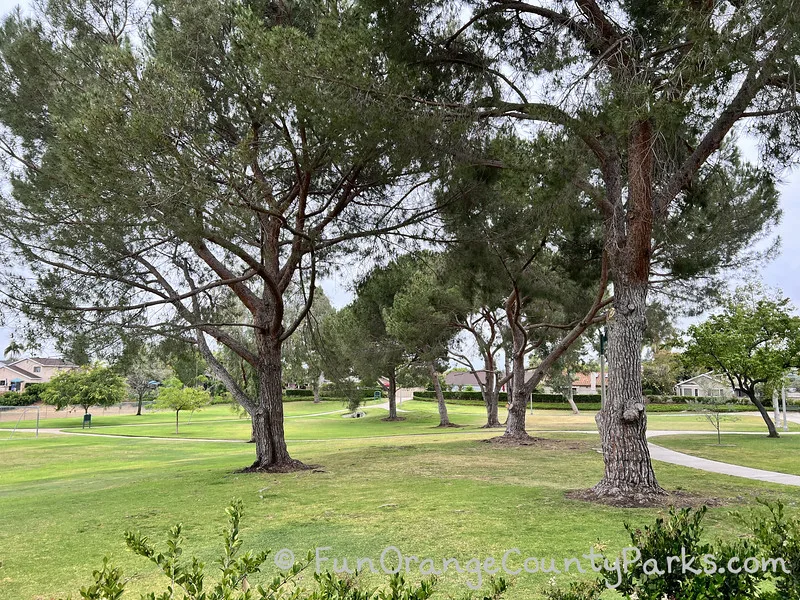 The playground sand is the perfect texture for building sandcastles. Anytime my kids can dig and reach wet sand, I know we will be spending a good chunk of our time playing with our sand toys.
There are two separate play areas: One is for preschool age and younger and the other is for kids 5 years and up.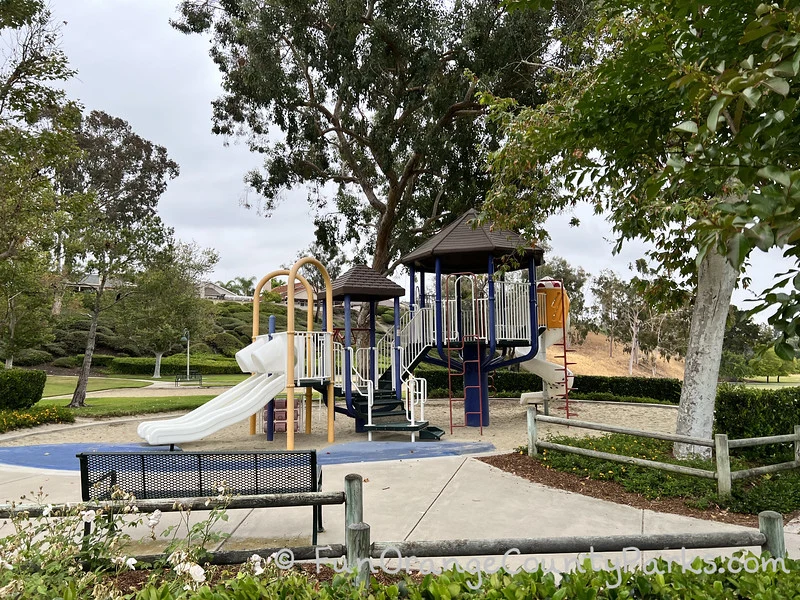 The big kid equipment has a fun, twisting slide and a side by side slide that is perfect for racing. There are monkey bars, a tic-tac-toe game, and a set of steering wheels to encourage play.
The younger kid equipment offers a lady bug and frog bouncer which my preschooler loved. There are also side by side slides and a twisting ladder.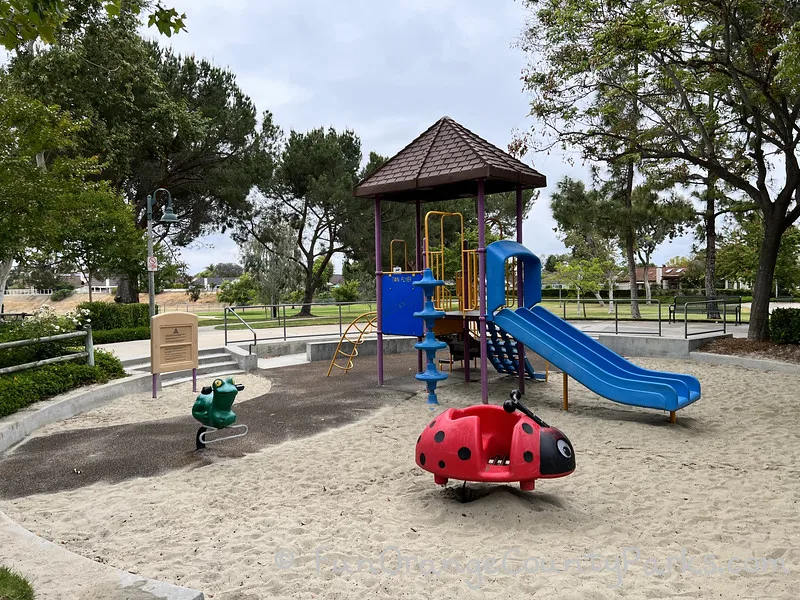 There is some accessible access to the playgrounds via a ramp, but the sand and design of the equipment prevents it from being truly accessible.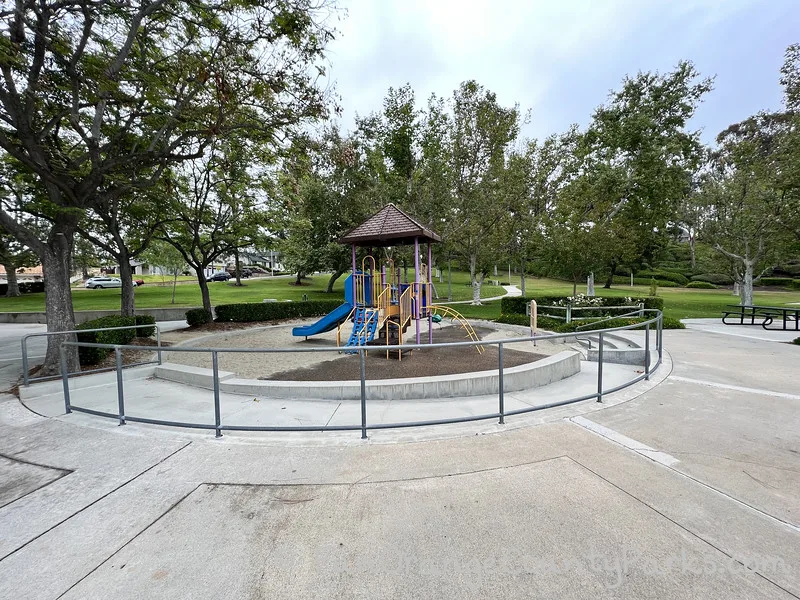 Be Aware
The big kid play structure is very tall and there are a couple of openings at the top that made me nervous with my preschooler. Be prepared to follow your younger kids up the ladders!
Since there are two separate play areas, it could be difficult to keep your eyes on multiple kids.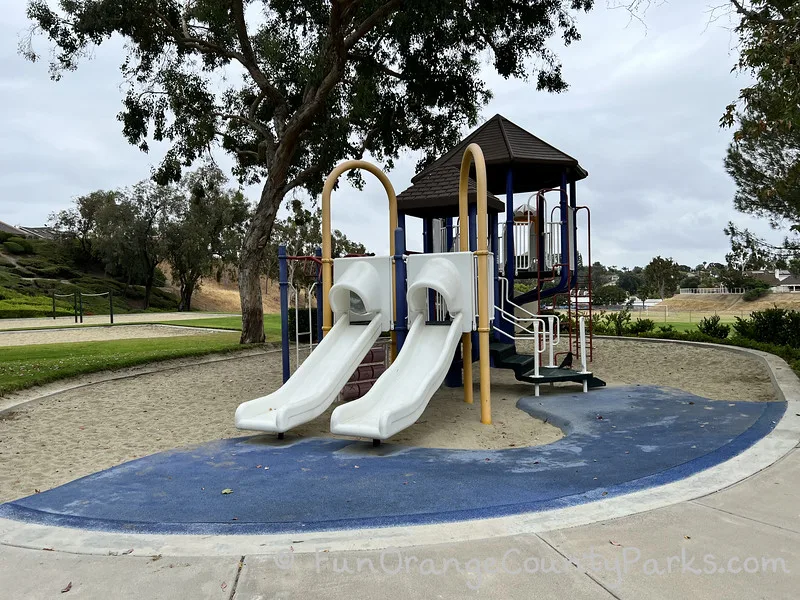 Checklist
Parking on the street
Recycled rubber and sand play surfaces
No swings
No restrooms
Drinking fountain
Multiple picnic tables and benches are scattered throughout the park
Two sand volleyball courts
Nearest public library: Mission Viejo Public Library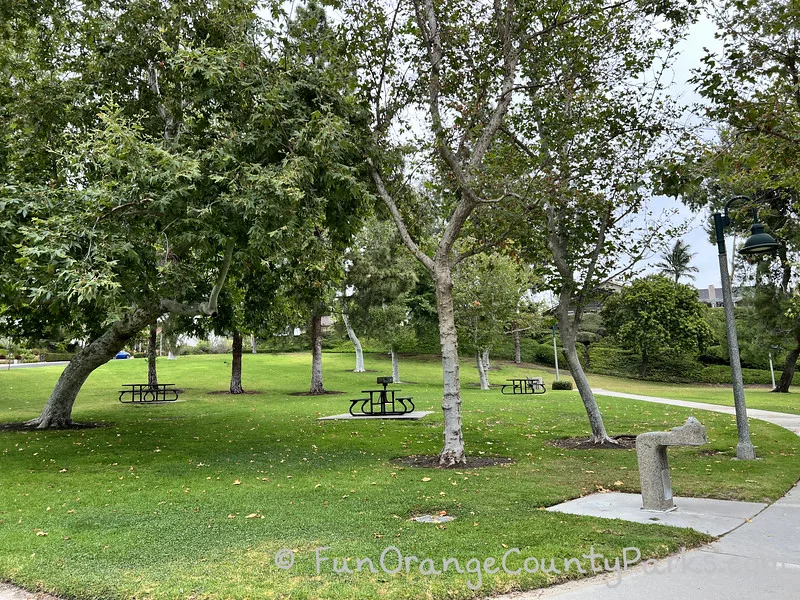 Parks Nearby Castille Park in Mission Viejo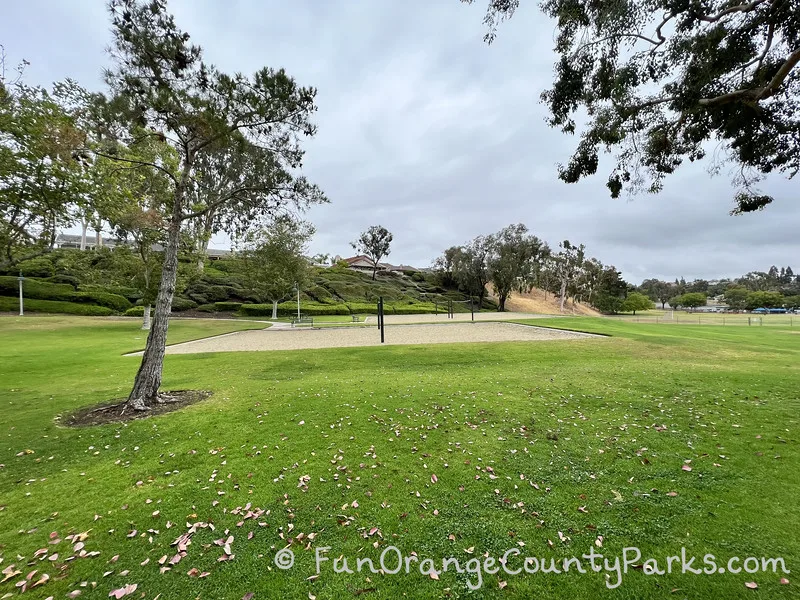 Originally published in September 2010.