Aurora Park in Mission Viejo was such a surprise when I first visited this park between Marguerite Parkway and Alicia Parkway in June of 2009.
We went there for a playgroup at the end of the school year with our preschool friends. We stayed for 2+ hours! Once we were done playing on the playground, we headed for a nice walk below the park on a sidewalk loop.
I now regularly return to walk the loop around the park and the playground is just as fun for kids.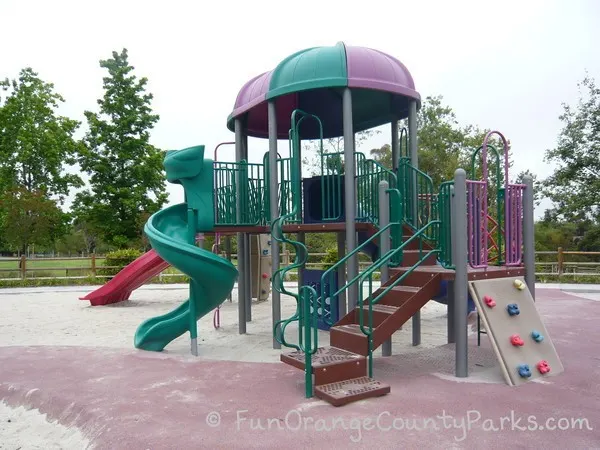 Directions to Aurora Park in Mission Viejo: Drive up Alicia Parkway toward the foothills. Turn right on Aurora Drive and make a quick left onto Via Gaudix. The park is ahead on your right. OR take Marguerite Parkway going north and turn left onto Via Gaudix. (Address: 23202 Gaudix, Mission Viejo) MAP to Aurora Park in Mission Viejo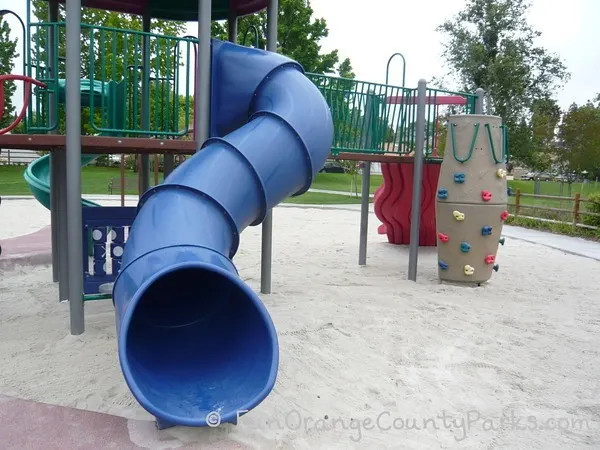 Highlights:
Generally nice feel – landscaped seating area, surrounded by oaks and sycamores, feels secluded and cozy, easy to view kids and keep track of multiple children
Yellow taxi cab seems to the highlight, as well as the swings
Natural exploration – we loved the nature trail behind and below the playground! It's perfect for a toddler stroll. You can take the stairs or the ramp.
2 baby swings, 2 bench swings
View of Saddleback above the soccer field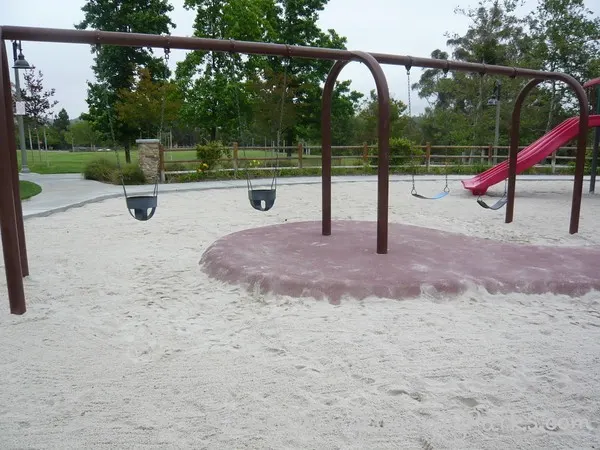 Be Aware:
This structures have arches over the ladders and walkways – no problem for the kids – but I ALWAYS hit my head on these!
Heard about a red ant attack on the grass by the basketball court (daughter was sitting in the grass and the ants bit her). Again, just be aware.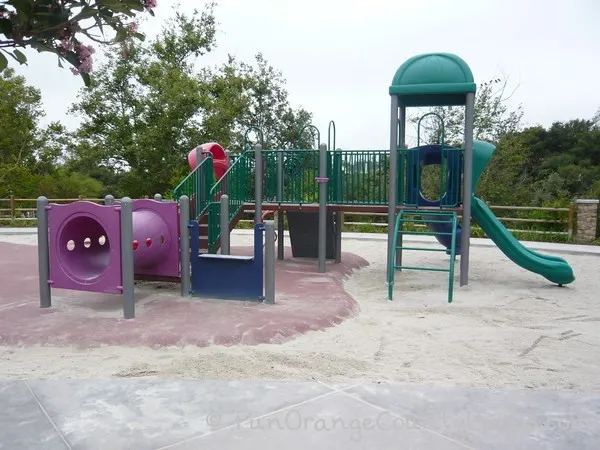 Checklist:
Parking on Via Guadix
Sand and recycled rubber play surface
NO restrooms, but there is a drinking fountain
Not much shade on the playground, but there's trees nearby
Easy to view kids
Half basketball court
Soccer field
Picnic area overlooking the oak grove trail
Picnic tables at the park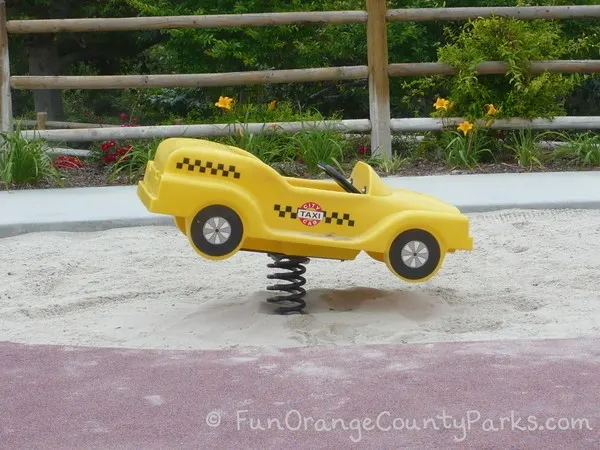 Parks Nearby Aurora Park in Mission Viejo: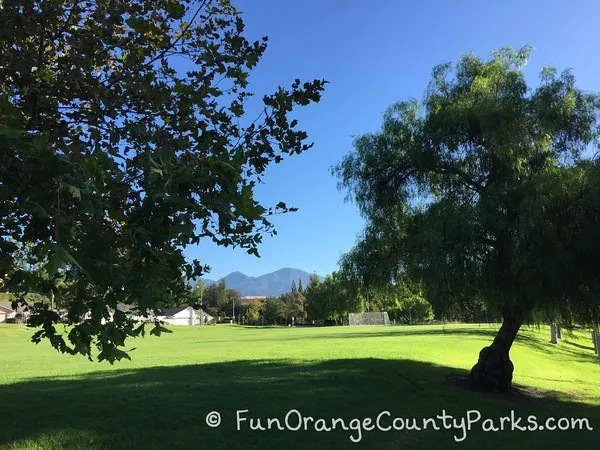 Originally published in June 2009.