Granada Park in Mission Viejo is one of those surprise finds. Tucked behind a business park and near the Mission Viejo Mall this was definitely a fun find because it makes for easy outdoor time even on days when you have to run a few errands in the mall.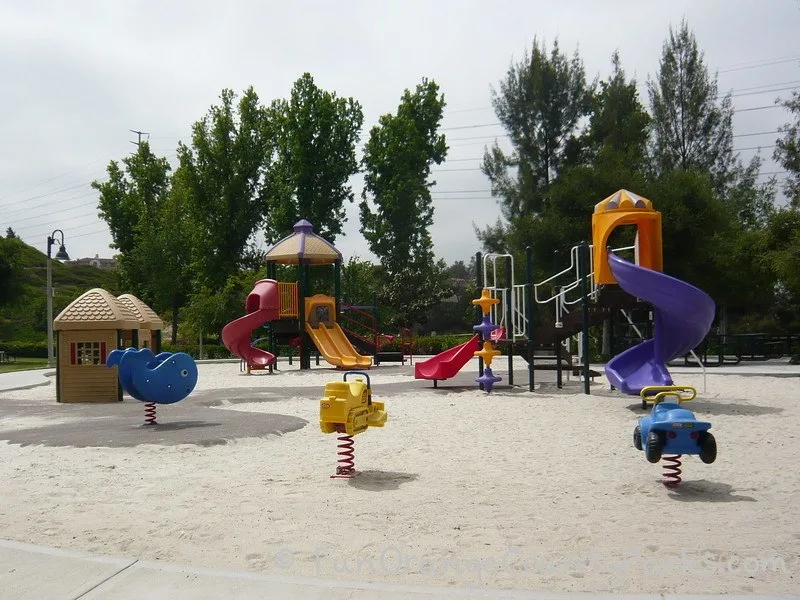 Directions to Granada Park in Mission Viejo: From Interstate 5, exit Crown Valley Parkway and turn up the hill towards the mall. Get in the left hand lane to avoid traffic turning right onto "The Shops Blvd." Instead, take your first left onto Puerta Real and follow until it ends in a T-intersection at Via Grande. The playground is right in front of you. Turn left and park on Via Grande. (Park Address: 27122 Via Grande, Mission Viejo) MAP TO GRANADA PARK IN MISSION VIEJO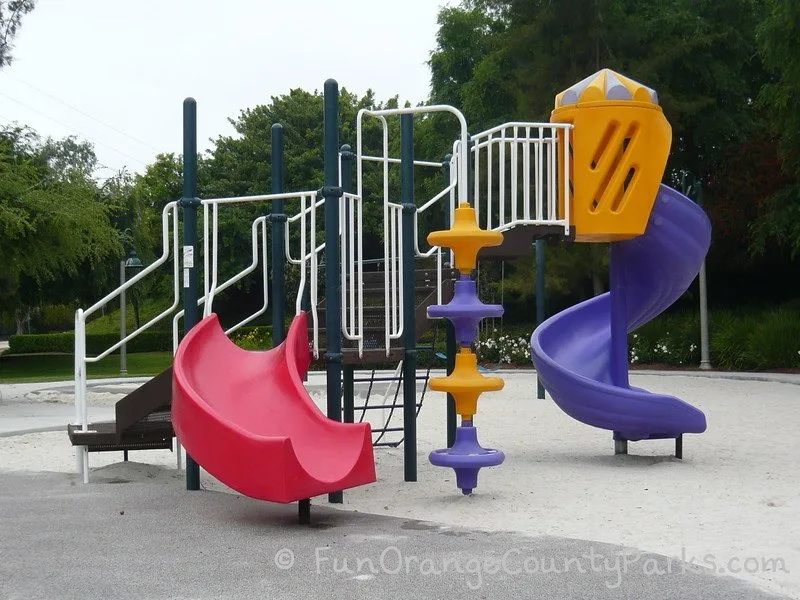 Highlights:
The slides, monkey bars and climbing discs are brightly colored. As my son ran to the play equipment he yelled, "Wow! It's like a circus!" I love his 3 year old perspective.
Iron benches and tables surround the playground. There is also a fantastic tree-shaded area with numerous picnic tables and benches. This would definitely be a great park for play group picnics.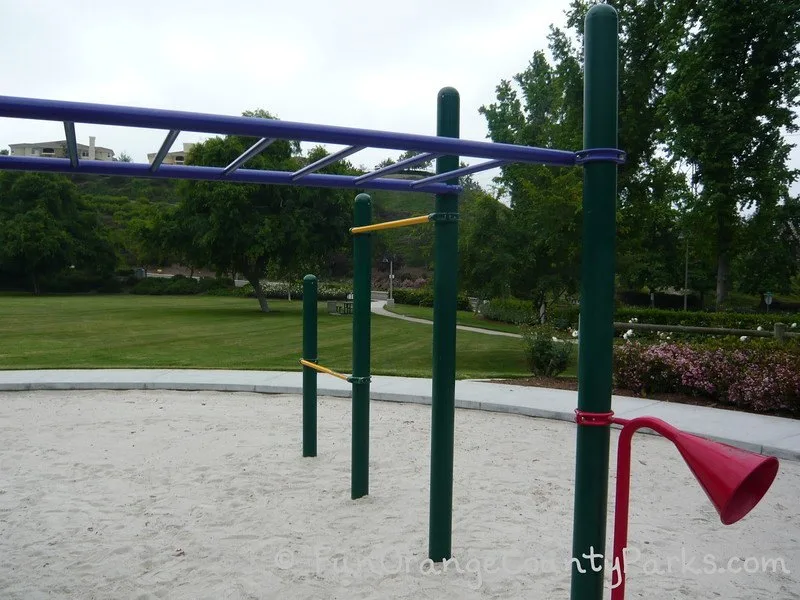 There are 2 baby swings and 2 big kid swings.
Kids will love rocking on the car, bulldozer and whale equipment. I love that the rockers are small enough for preschoolers to climb on and off themselves.
A cute little clubhouse became both a post office and restaurant during play time.
There is a fantastic field of grass adjacent to the playground with plenty of nature to explore. A fig tree stood in one corner of the field and a great big tree provided shade in another corner.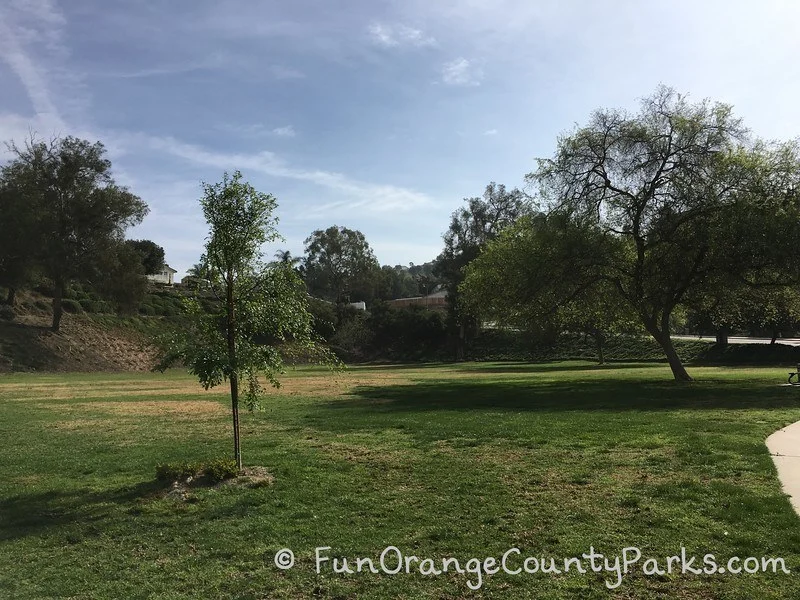 Be Aware:
NO restrooms
There are a couple of open areas at the top of equipment that would make me a little nervous with a preschool explorer.
Although there are plenty of shady spots at the park, none of them are over the playground equipment.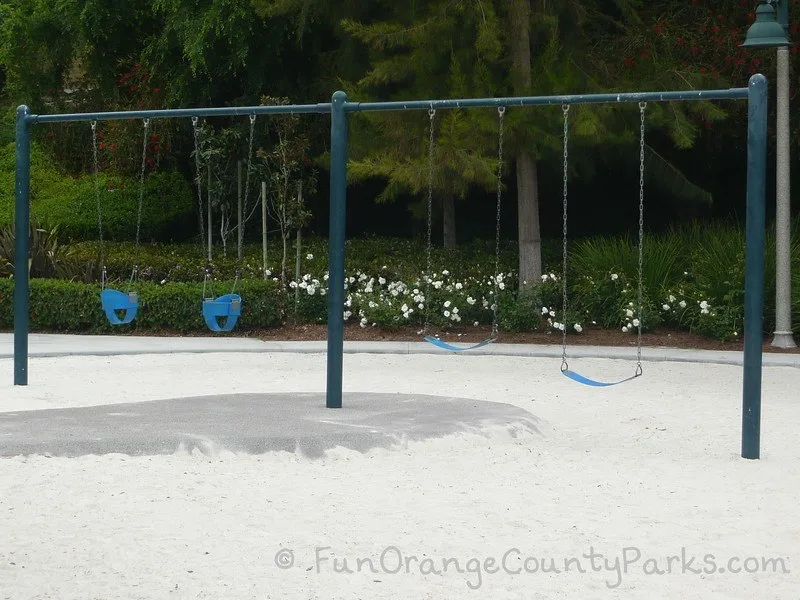 Checklist:
Free parking on the street
A combination of rubber play surface and sand
NO restrooms
Numerous picnic tables and benches surround the play area
Drinking fountain at park entrance
Nearest public library branch: City of Mission Viejo Library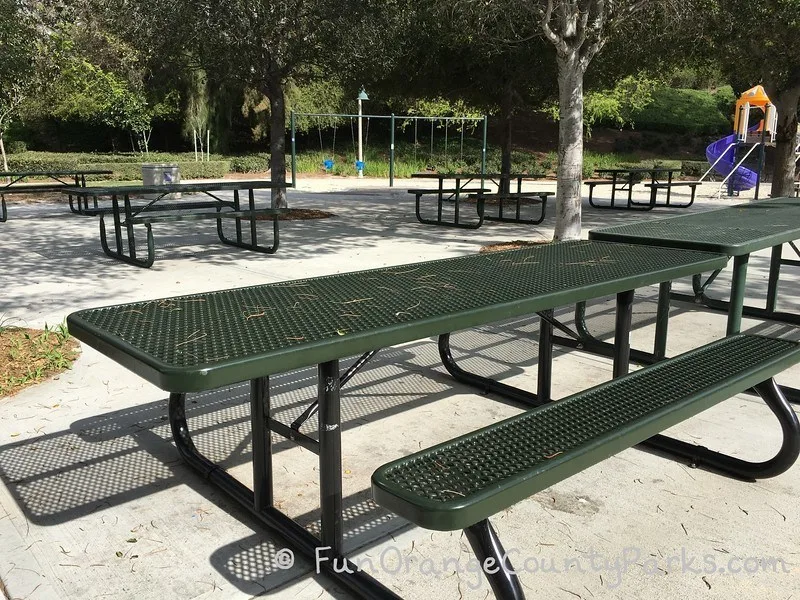 Nearby Parks: