Our unplanned visit to Nix Nature Center on the westbound side of Laguna Canyon/SR 133 turned out to be a pleasant surprise and an awesome family outing.
The rangers at Laguna Coast Wilderness Park were exceedingly helpful and informative. I wanted to spend all day there.
The Laguna Canyon Foundation is a non-profit "dedicated to preserving, protecting, and enhancing the South Coast Wilderness."
This nature center sits in beautiful Laguna Canyon and made it onto my list of 17+ Family Friendly Nature Centers in Orange County.
How to Get to Nix Nature Center: If you are traveling from the Interstate 405, take the Laguna Canyon Road/SR 133 exit towards Laguna Beach. Be watching out on the right side for the turn off into the parking lot. There are deep dips, acting as drainage ditches, as you drive into the dirt parking lot so take it slow. The 73 Tollroad and Pacific Coast Highway are alternate ways of reaching the Center. MAP to the Nix Nature Center – Headquarters of the Laguna Coast Wilderness Park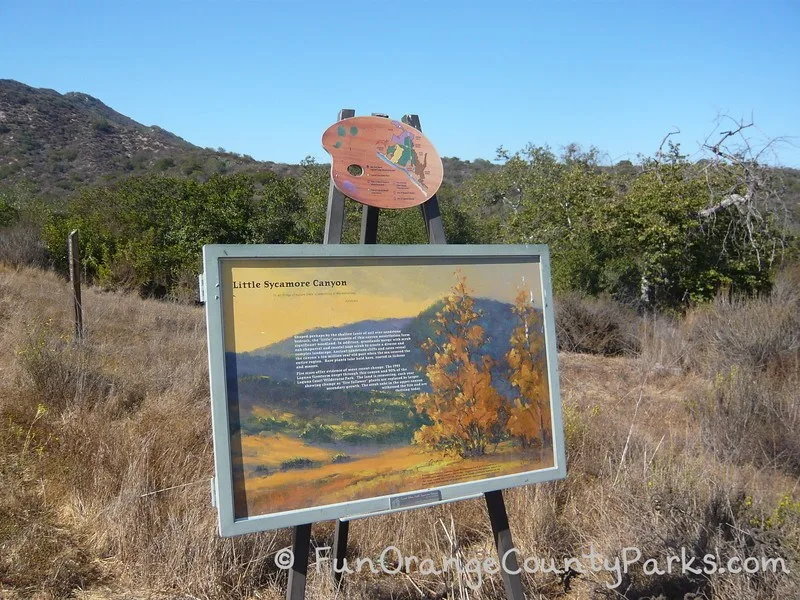 Highlights:
You'll immediately feel a connection to the wilderness surrounding you
Talk to the very friendly rangers about getting the scavenger hunt to Mary's Trail (a short 1/2 mile loop near the Center)
Explore the Nature Center – there's lots to touch: corn to mash and fossils to dig up.
Personally, I loved the Adirondack chairs on the deck leading to the trails. They invite you to turn your back on the rush of life and sit facing the mountains and chaparral to contemplate your connection to nature.
Lots of wildlife to view — we saw raptors, lizards, rabbits, and insects. We even ran into our first rattlesnake on a short trail through the parking lot. I didn't stop to take photos, but it was a thrill to see one.
We got there too late, but there is also a hike under the roadway to a lake. You can hike to the lake from here or park at the Dilley Preserve lot. Here is a post about the Easy Laguna Beach Hike to Barbara's Lake.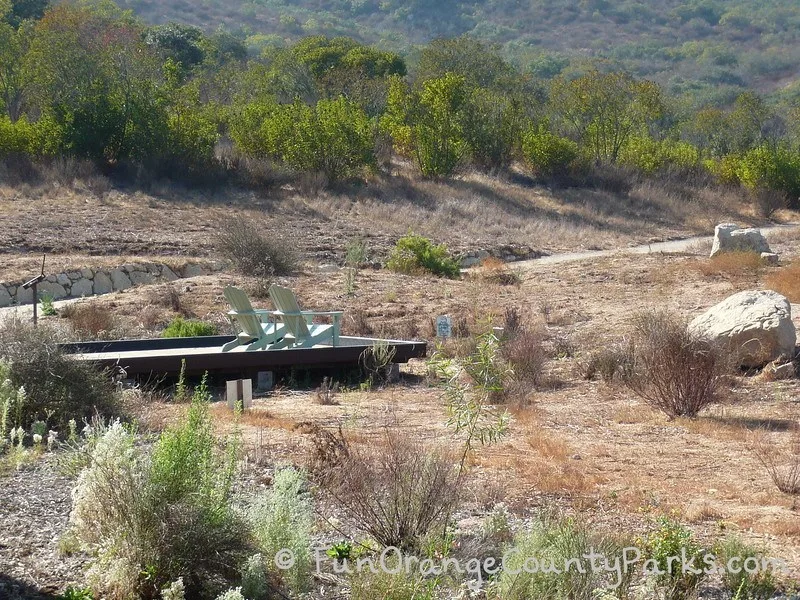 Be Aware
It's a wilderness park. Get out and experience it. Always ask the rangers about trail and park conditions. Then use common sense precautions: stay on the trail, keep ahead of the kids so you can scout out any hazards, and bring plenty of water.
Nature Center open 8am-4pm (exit gate closes at 5pm so make sure you are out in time)
Fee parking — your OCParks annual pass is good here or pay the $3-$5. Well worth it!
Wear shoes you don't mind getting dusty
No playground – nature is your playground
We spotted a rattlesnake in the parking lot area – and I have a blogging buddy who had the same experience in March. So watch where you step!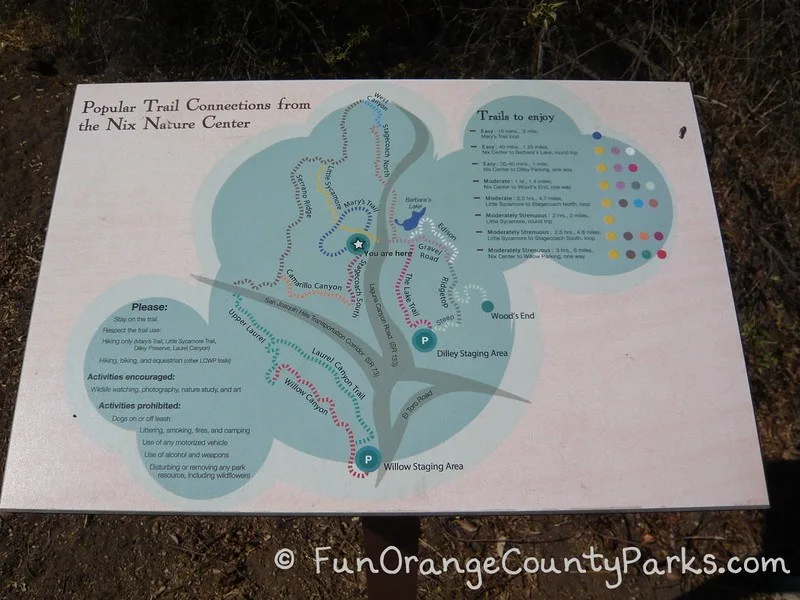 Checklist:
Originally published October 2009.