Foothill Ranch Community Park in Lake Forest was last renovated in Spring 2009. One of my readers back then, Samantha, was a model visitor to my blog!
I love how she kept me (and the rest of us) abreast of the renovation progress. You can laugh, but I get excited when other people are invested in their parks, their communities, and especially their kids. Samantha's daughter gave me the grand tour when it was done.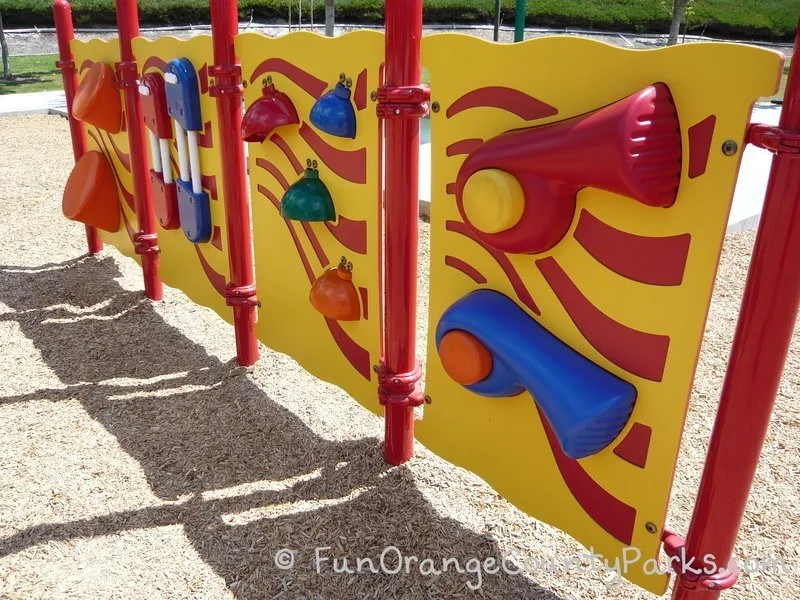 Directions to Foothill Ranch Community Park: Foothill Ranch is a neighborhood of Lake Forest and it seems as if all roads lead to it. I took El Toro Road, turned left on Portola, then right on Lake Forest to Rue de Valore. The most direct route would probably taking Bake Parkway since it turns into Rue De Valore. Turn right past the Foothill Family Church. (Address: 19422 Rue De Valore, Foothill Ranch). MAP to Foothill Community Park in Lake Forest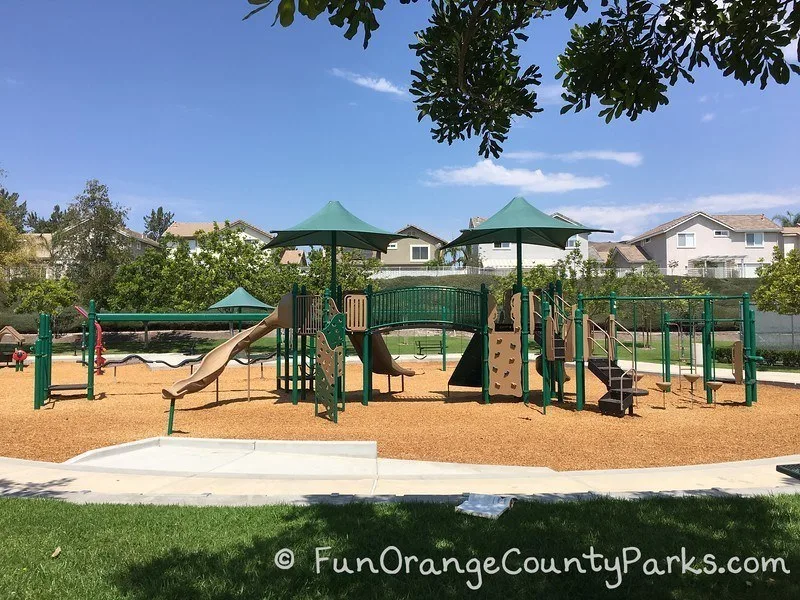 Recommended by: Samantha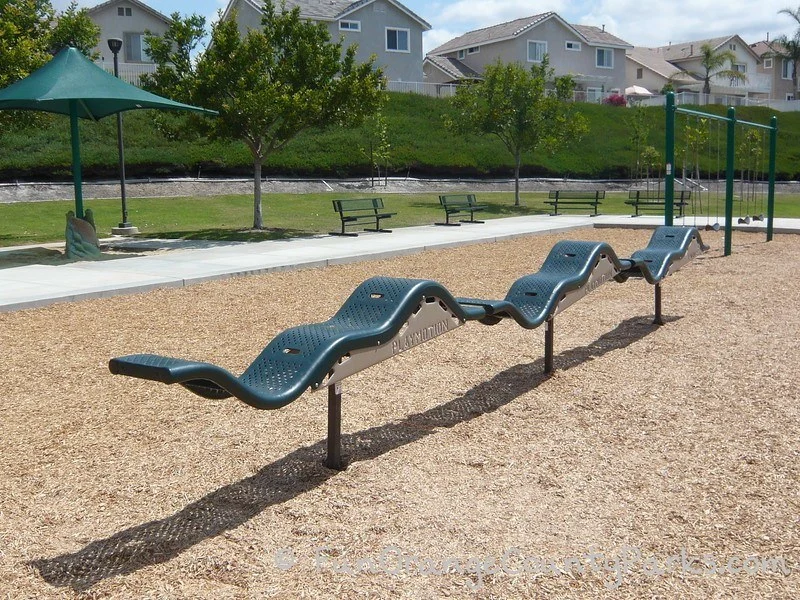 Highlights
The high-tech, giant-size teeter-totter was a highlight for playing AND watching others shrieking and giggling while they played on it.
Shade cloth over the equipment, sandbox, and picnic area
Musical play board
Shower head style hanging spinner
Mini clubhouse/kitchen for pretend
Wire mesh "hamster tube" for crawling
Climbing walls
Separate little sandbox
Zip track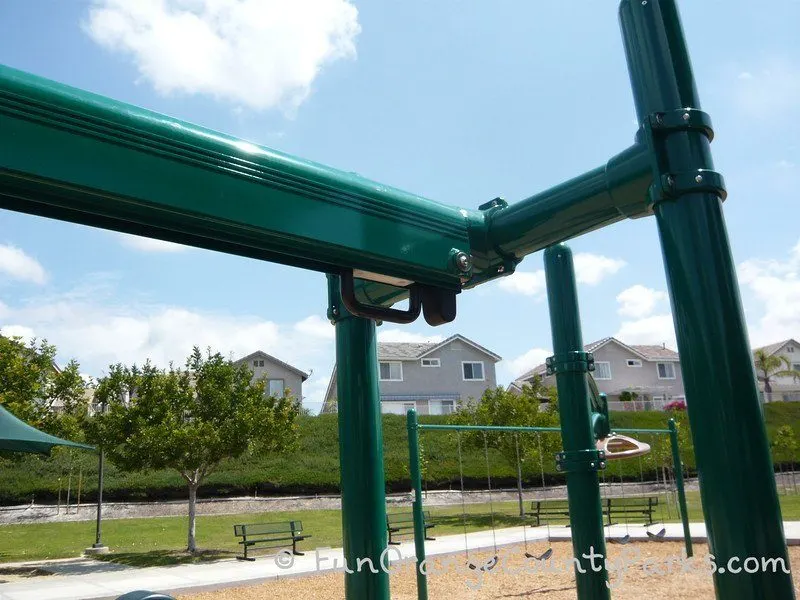 2 baby swings, 4 bench swings
Nice picnic area and grills within view of the playground
Easy parking and easy to view kids
Super close to restaurants, grocery store, and Target
Very nearby the Foothill Ranch Library (not open on Friday or Sunday)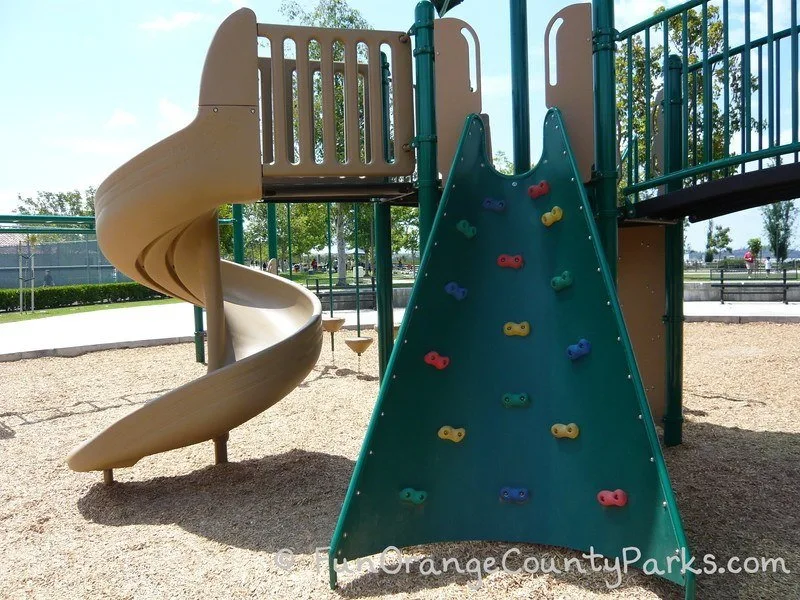 Be Aware:
Very hot in the summer, although the shade cloth helps
Received reports from multiple readers who have spotted rattlesnakes on the playground here, so parents should be cautious and walk the playground before letting the kids run wild.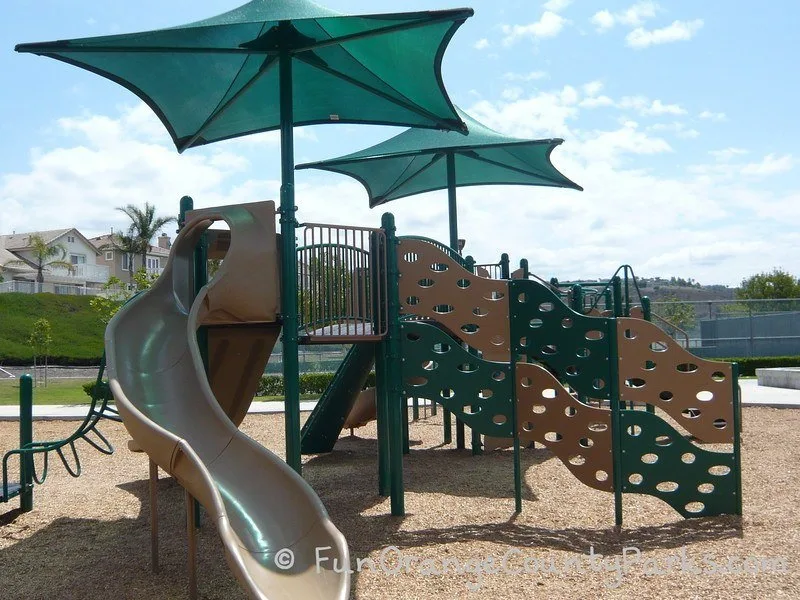 Checklist
Dedicated parking lot adjacent to the church
Bark play surface
Bathroom just beyond playground
Tennis courts and basketball court
Shade over picnic tables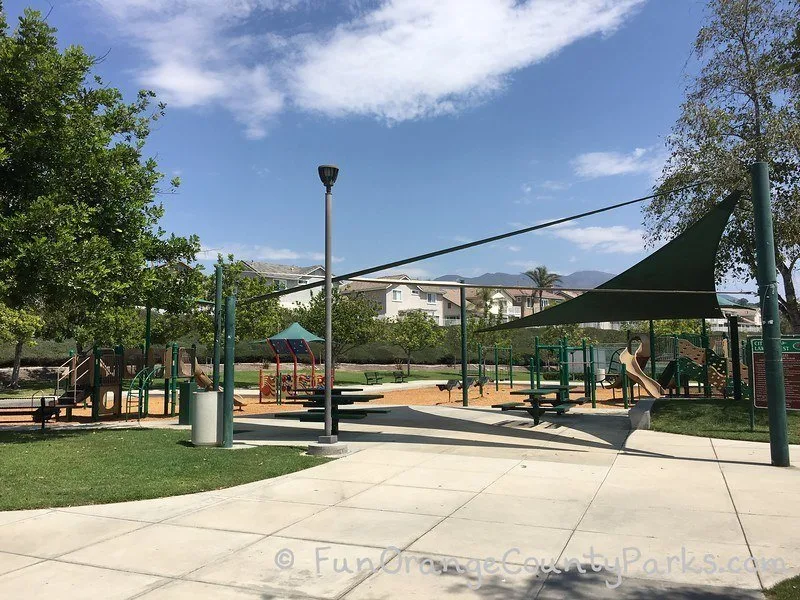 Lots of lawn areas for running and play
Plenty of benches
2 ramps for wheelchair access to the playground
Nearest public library branch: Foothill Ranch Library (branch of OCPL.org)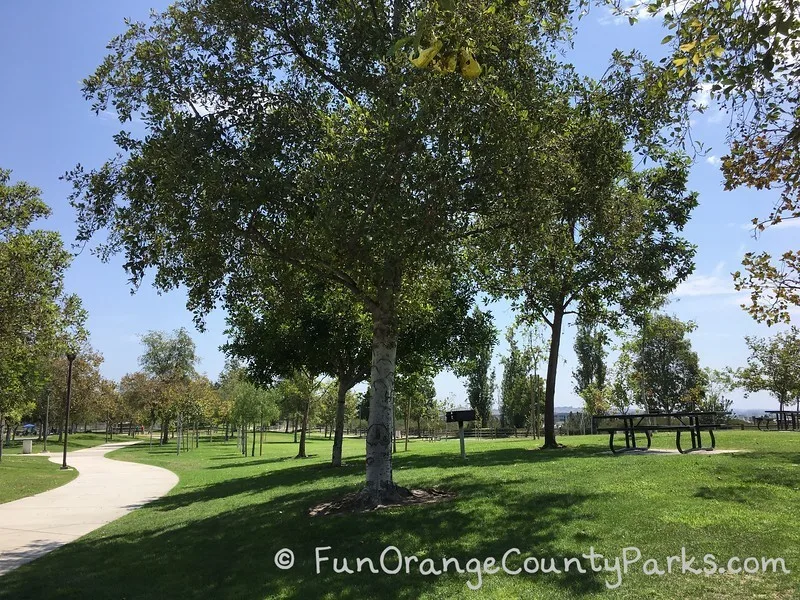 Nearby Parks:
Originally published in June 2009.