The Fullerton Arboretum was on my list of places to visit with the kids ever since I heard about it from a blogger friend.
She said, "Oh, you'll love it!" and "Get on their email list!" We made it a family trip on the weekend and it was perfect! It wasn't crowded at all and the place has such a nice feel to it.
We've been many times since our first visit over a decade ago. I still love it and it's different every time based on the seasons and what's growing.
It's also now on my list of 7 Places to See Redwoods in Orange County!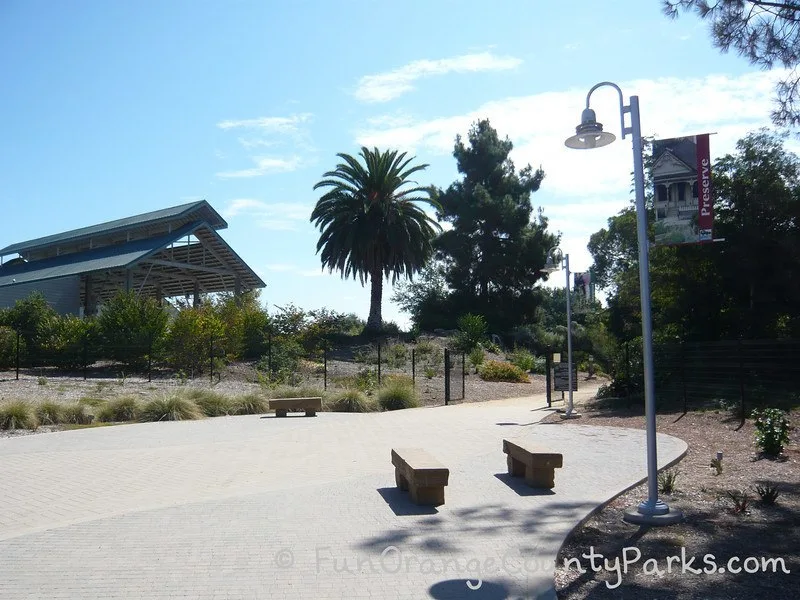 Directions to Fullerton Arboretum: It's right off the 57 Freeway on the Cal State Fullerton campus off Yorba Linda Blvd. Exit the 57 and head towards State College Blvd and the university campus. Turn left at N. Campus and make another left into the parking lot. Free parking right outside the Arboretum on weekends. (Address: 1900 Associated Road, Fullerton) MAP TO FULLERTON ARBORETUM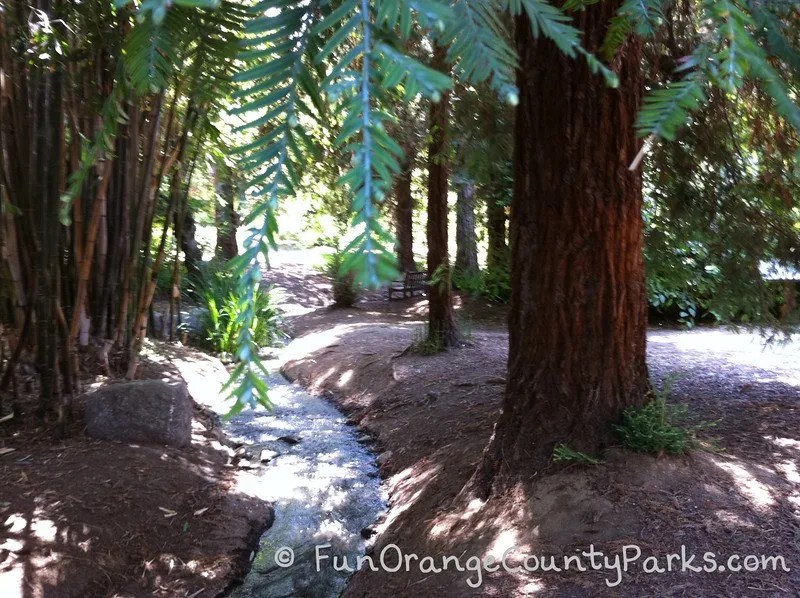 Highlights:
It's a low-cost trip (with a suggested donation of $5/person).
When you walk in you are greeted by a rushing waterfall which seemed a popular spot for photos.
Just as with any garden, there are different "rooms" for the kids to explore. Since this is an arboretum featuring . . . trees . . . there are BIG rooms.
The kids felt like they were in a jungle, in a desert, in a redwood forest, hanging out at a lake, living on a farm, or allowed to "touch stuff" in the Children's Garden.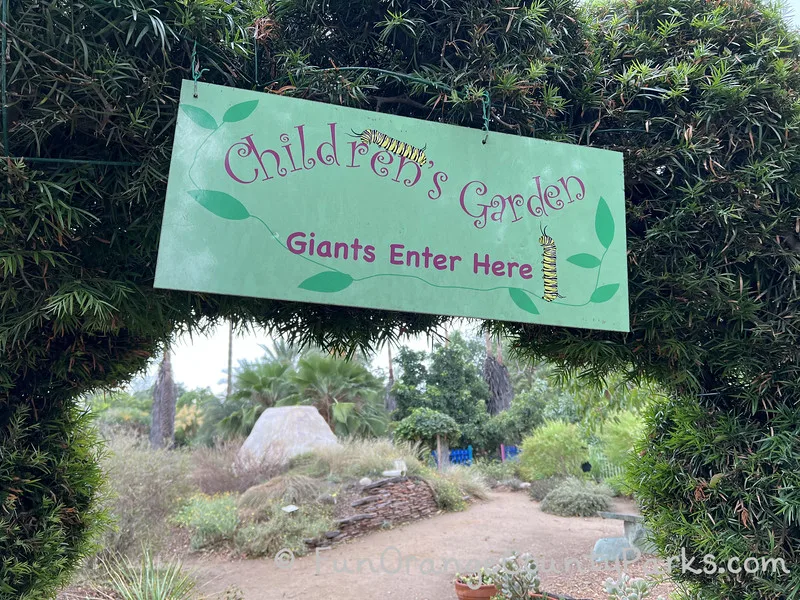 Nature connection: Look for fruit bearing trees near the small nature center. It was fun for us to see what our food looks like as it grows. It was a mystery to figure out the names of some of the fruit. Keep an eye out for beautiful butterflies and turtles in the ponds and streams.
Heritage House is located on the grounds and used to be open to the public but it has been undergoing renovations.
Nice place to get away and just take a leisurely stroll with the kids.
Classes are offered throughout the year on subjects like composting, cooking, yoga, and various types of gardening such as Rose Gardening. These classes are fee-based and adults can register online.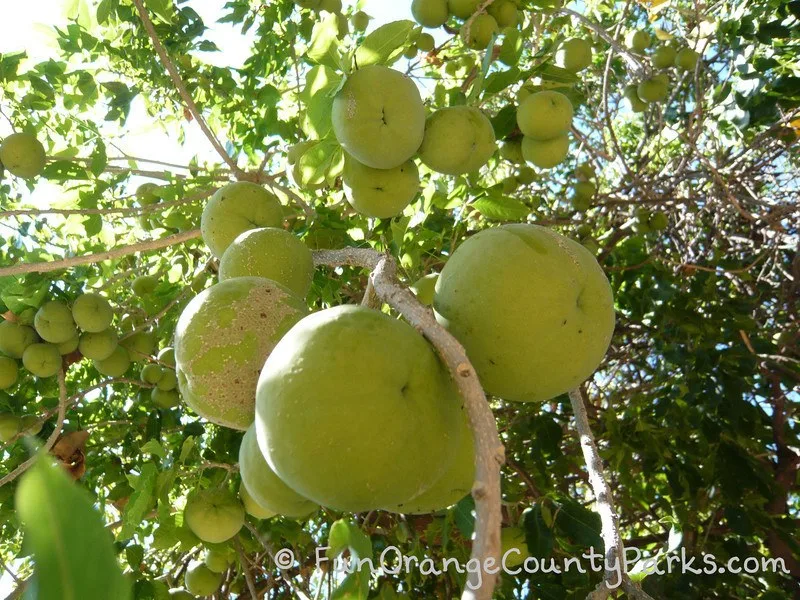 Be Aware:
There are ducks in the pond and South Lake, but don't feed them. There are signs everywhere warning not to, but we still saw families feeding the ducks. Human food isn't good for them and can make them really sick. They get close without having to bribe them with food.
Don't pick the fruit or the plants. It's for the viewing enjoyment of all.
Bring a water bottle because it can get hot for the kids. I wish we had come earlier.
The paths can also be wet & muddy after a rain.
NO playground, but the whole place is a playground for the imagination.
Read the RULES before you go — common sense respect for the grounds (don't go off the path or trample plants to get a photo).
Dogs are not allowed at Fullerton Arboretum.
Checklist:
Parking in dedicated lot outside the arboretum (no fee on weekends, but pay hourly during the week using ParkMobile).
Restrooms and drinking fountains throughout
Hours: Tuesday is a members-only and CSUF students day from 9am-4pm. Otherwise, the Arboretum is open 9am-4pm Wednesday-Monday. Always check the website for current hours, because they might fluctuate with the seasons or staffing.
You can purchase an Arboretum Partner membership for $139/year to support the Arboretum and get you in on Tuesdays.
Available for event rentals like weddings, corporate, and community events (like Taste of Fullerton).
Official Fullerton Arboretum website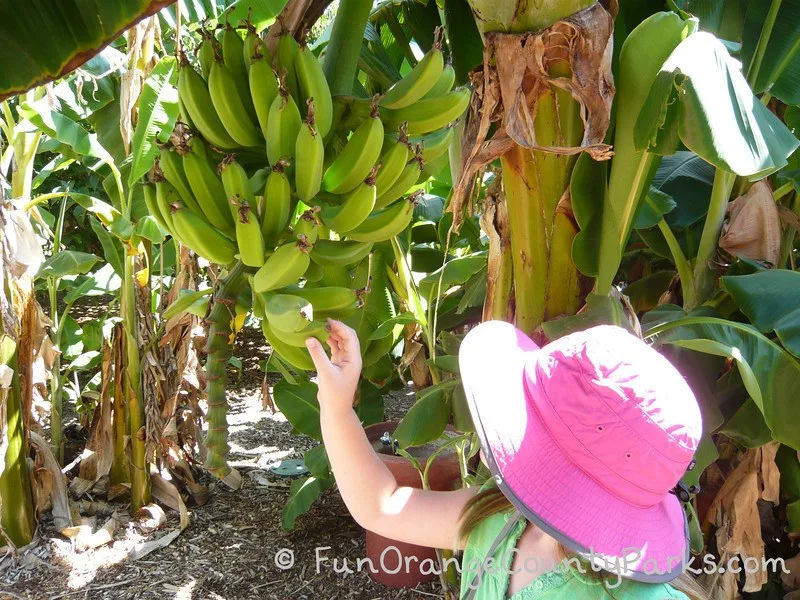 Nearby parks:
Originally posted in September 2011.